If success for the auto industry is measured by matching lofty pre-recession levels, then the worst for car companies appears to be over. Automakers sold 1.4 million vehicles in the United States in June 2014, which marked the highest volume since July 2006.
Back in 2006, General Motors was still the world's leading automaker in sales and production. Now embroiled in a monumental recall scandal, GM is shrugging off the impact of the bad press and somehow posting impressive summer sales. One Edmunds analyst told the New York Times the recall may in fact be helping GM by getting old customers into dealerships to see the automaker's new products. While they wait for an old Cobalt or truck to be updated, they become wowed by a sparkling Sonic or Tahoe sitting on the dealer's lot.
The sales figures back up the theory. Several GM automobiles topped the list of largest gainers in U.S. the auto industry in June. Here are the 10 vehicles posting the most impressive gains this summer, with a minimum of 4,300 units sold. Sales statistics are courtesy of Goodcarbadcar.net, a site that exhaustively organizes auto sales totals, while MSRP quotes come from manufacturer websites, excluding destination charges.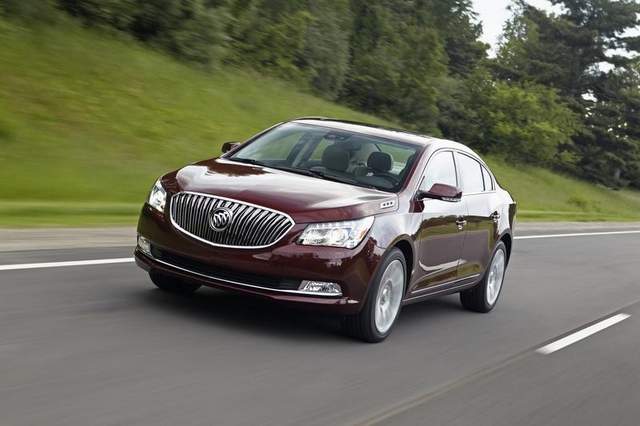 10. Buick LaCrosse (33.3 percent)
Between the Encore (with a lower sales volume) and the LaCrosse, GM's Buick division had several strong sellers in June. The LaCrosse ($33,635 for 2015 models) posted 33 percent gains in June over its performance in 2013. Through the first half of 2014, sales of the LaCrosse are up 3 percent over the prior year. Sales of the Encore (up 93 percent in 2014) are gaining ground on the LaCrosse fast, but for now the LaCrosse is the biggest gainer with a considerable volume (5,332 cars sold).