How pricey can an American car get? As General Motors continues revealing the cost of its 2015 lineup, the boundaries of pricing are being stretched along with the heights of performance and comfort. Cars and utility vehicles at the top of GM's line are not shying away from extravagance. Ford and Dodge, the other major players in the history of American automobiles, have proven equally happy to push the performance (and cost) of their most exhilarating cars in recent years. Then Tesla rolled into town…
The high performance of these American gems comes at a high price. Here are ten of the most expensive cars and trucks made by American automakers.
For this list, the Chrylser Group was considered a U.S. automaker. Only cars in production were used (alas, no Shelby for now). Cars and trucks were selected at their base price point (with one exception that couldn't be resisted). In other words, many of these cars aren't getting off the lot without six-figure price tags attached. If there was a convertible available, that option was taken because, hey, what's a few extra grand when dealing with the most expensive cars this country produces?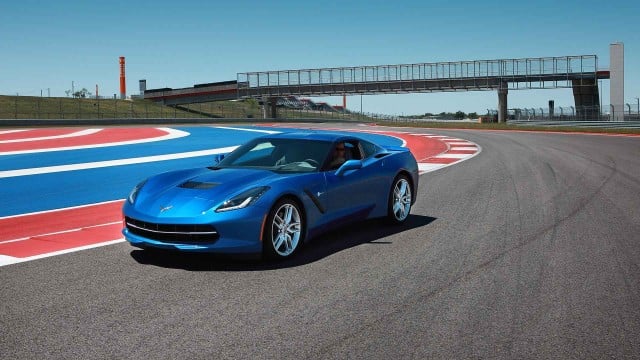 10. 2014 Corvette Stingray Z51 ($57,000)
The North American Car of the Year (base MSRP: $53,000) is highly regarded by everyone who has driven it, but a recurring theme is the must-have quality of the Z51 performance package. A Z51 Corvette Stingray offers larger wheels, a dry sump oil system, electronic limited slip differential, larger brakes, and many other upgrades.With performance exhaust, the 6.2-liter V8 hits 460 horsepower in the C7 'Vette.