Chevrolet's (NYSE:GM) Silverado line of pickup trucks was freshly redesigned for 2014 and it is now more powerful, more fuel efficient, and as rugged-looking as ever. There are more trims, more options, and the vehicles are arguably the most comfortable to ride in, as well; in addition, payloads and towing capacity have never been better. Following the dearth of demand throughout the recession and the pent-up need for new pickups, Chevy's rollout of the new Silverado should have been a success in every measure, at least on paper. In reality, though, it was more of a struggle for the company than a milestone to be celebrated.
Automotive News explored what happened behind Chevy's lukewarm rollout, the result of which is an explanation for why the company is employing incentives to help move units. "The trucks haven't provided the typical market-share pop in the bread-and-butter pickup segment," the publication reports. "Dealers have griped that the pricing is all wrong — too steep to fend off aggressive deals from Ford and Ram." Here are four reasons why the trucks are struggling to succeed. (Hat-tip to Automotive News.)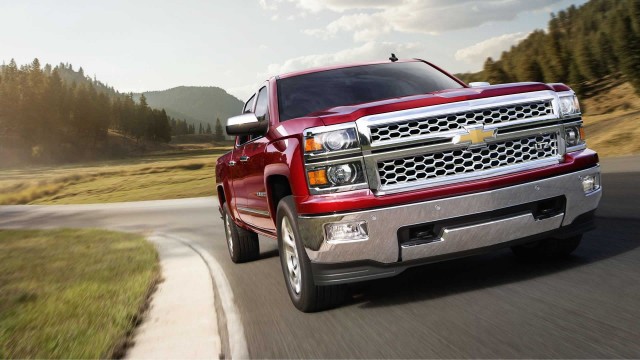 1. There's a new face but little innovation beyond that
Although the Silverados — and sister trucks in the GMC Sierras — got a decent cosmetic going-over, critics of the truck say that it's still too conservative and isn't bold enough to go up against its renewed rivals like the new Ford (NYSE:F) F-150 due out later this year. Further, despite looking new, there's nothing really revolutionary about the new Silverados or Sierras. Ford will be hitting hard with its new aluminum alloy-clad F-150, and Ram has already made waves by offering the only diesel option in the light-duty truck segment; its vehicle can manage nearly 30 miles per gallon on the highway.
"GM may have made the right call to go for price over share," Automotive News quoted Barclays Capital analyst Brian Johnson as saying, citing a research note dated April 24. Two months earlier, Johnson had said that General Motors' rollout was "arguably the least successful large pickup launch over the last 15 years."