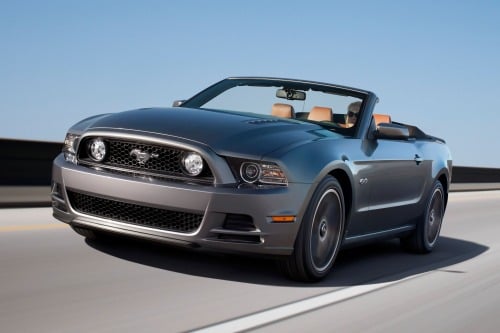 Summer's coming fast, and there's no better time to jump behind the wheel and head for your favorite beach or lake. The season has always been associated with hitting the open road, rolling the windows down, and having a great time with friends and family. Having the perfect summer vehicle can serve to enhance every outing, and thanks to the editorial team over at AOL Autos, we have a solid list of excellent choices.
The editors from AOL Autos and Autoblog were asked about their favorite summer vehicles, and they managed to come up with a fun, sporty, and diverse list. Convertibles are strongly represented, as are a couple of wild cards, and one very out-of-the-box answer. The only criteria the editors had to stick to? The vehicle they chose had to be currently available in North America.
Read on to see the picks, in no particular order, for the perfect summer car as chosen by the editorial staff at AOL Autos and Autoblog.