While range anxiety and affordability were the chief obstacles to widespread electric vehicle adoption, safety concerns always rank high for consumers when a new class emerges on the auto market. The situation came to a head when the popular Tesla Model S caught fire on three occasions in North America in 2013. National Highway Traffic Safety Administration (NHTSA) investigators eventually found there was no defect trend in the Model S, which allowed the industry to breathe a sigh of relief.
As Tesla CEO Elon Musk stressed during those trying times, the incidence of fires in the Model S was so much lower than in gas-powered cars that  NHTSA scrutiny would benefit the automaker and the perception of the EV industry as a whole. In fact, the NHTSA has awarded the Model S its top safety ratings on multiple occasions.
When it comes to automobiles with highest possible ratings for auto safety, Tesla has company in the electric vehicle industry. From the Top Safety Pick designation awarded by the Insurance Institute for Highway Safety (IIHS) to the 5-star safety ratings from the NHTSA, there are concrete ways to measure the industry's best. Here are six electric vehicles with the top auto safety ratings. Only plug-in vehicles with pure electric range were considered. All ratings come from the NHTSA's Safercar.gov or the IIHS website.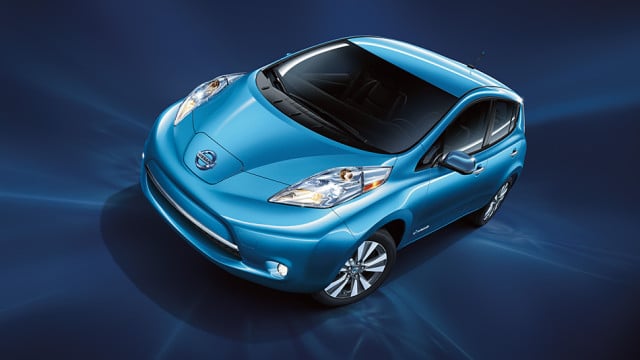 6. Nissan Leaf
The 2013 Nissan Leaf had a major triumph when it nabbed the Top Safety Pick designation from the IIHS. A year later, the inclusion of more rigorous tests — namely, the small overlap front test — squeezed the 2014 Leaf off the list of top picks. In the NHTSA testing, the Leaf scored four out of five stars on frontal crash, side crash, and rollover testing. Cumulatively, the 2014 Leaf scored four of five stars while maintaining its crash worthiness that won it the Top Safety Pick honor in 2013.