Since 2010, the annual Isle of Man TT races have featured a contest to see who's got the fastest electric motorcycle. Dubbed the TT Zero, entries must have a two-wheeled bike "powered without the use of carbon-based fuels and have zero toxic/noxious emissions" to compete for the 10,000 euros in prize money. MotoCzysz has won the TT Zero all four years but is not participating in 2014. That leaves Mugen with rider John McGuiness as the favorite to best the record TT Zero lap of 109.675 set by Michael Rutter in 2013. McGuiness has was just a shade off at 109.527 mph and has bested that speed in the past (he hit 111 mph in the 2014 trials), but he'll have plenty of competition from debut and returning bikes at the 2014 Isle of Man races. Here are seven electric motorcycles gunning for the TT Zero title.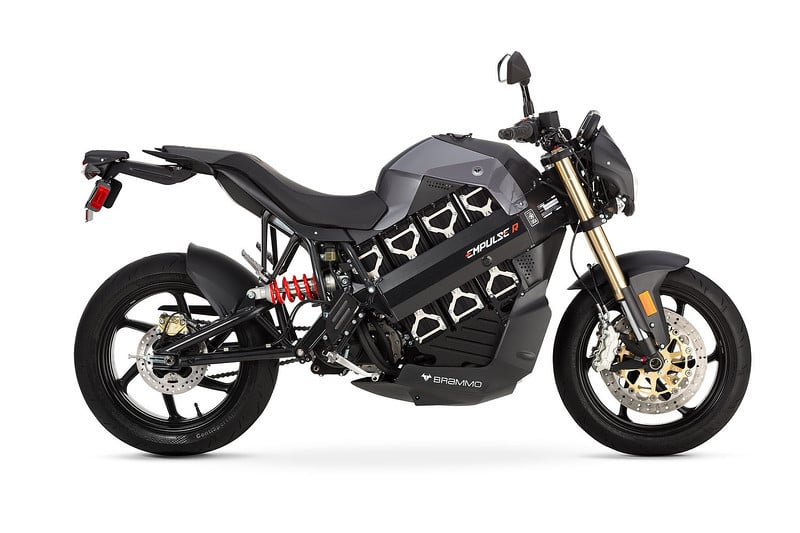 7. Brammo Empulse R (Darvill, Electric Arena)
Not one but two teams are bringing a Bramm0 electric bike to the party at the Isle of Man. Tuuka Korhonen will power a Brammo for Electric Arena Racing while Neil Champion is entering on an Empulse R for Darvill Racing. McGuiness et al will have to deal with the bike that can top 110 mph in stock configuration.