There is no question the popularity of electric vehicles is spiking in 2014. Through the first six months of the year, sales of plug-in EVs are up 48 percent in the United States, according to automaker sales stats compiled by AutoBlogGreen. As incentives continue to be available and different states grapple with future emissions caps, there will likely be more charging stations available as better cars running without gasoline hit the market.
As for the EVs that are performing well in 2014, cars known for their excellent performance and/or exceptional electric range have made the appropriate gains. Hybrids of popular models with plug-in variants are also hitting their stride. Plug-in electrics that are poorly reviewed (e.g. the Mitsubushi i-MiEV) or weak on electric range (e.g. the Chevy Volt) are falling on the sales charts on the year. Here are the seven electric vehicles (plug-in hybrids or all-electrics) making the most dramatic sales gains in 2014.
N.B. Sales figures of EVs in the U.S. are courtesy of AutoBlogGreen, while fuel economy and electric range statistics come from Fueleconomy.gov, a site administrated by the Environmental Protection Agency (EPA).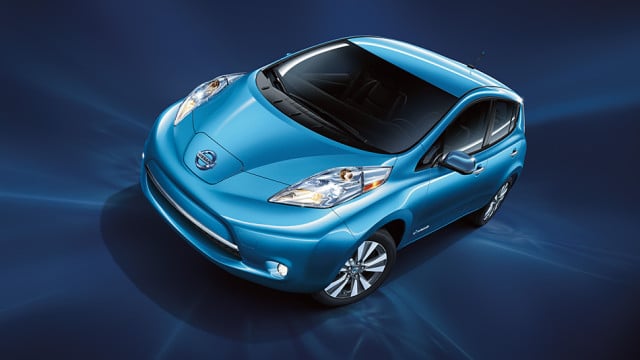 7. Nissan Leaf
The Nissan Leaf consistently sells better than just about every other car in the EV industry. Its June sales (2,347 cars) again topped the list for all-electric cars, which excludes Tesla because of the automaker's system of reporting Model S sales (and its practice of not separating U.S. sales from foreign markets). While the Leaf's June sales total marked a 5 percent increase over June 2013, its 2014 increase is dramatic at 29 percent over 2013 stats. It is still the Leaf's world with 84 mles of EPA-estimated range and 114 MPGe combined (126 mpg city).