Auto safety organizations do a job automakers have proven they sometimes won't do themselves. Between the National Highway Traffic Safety Administration (NHTSA), which mandates recalls and provides safety ratings of one to five stars, and the Insurance Institute for Highway Safety (IIHS), which runs tough crash tests and awards cars Top Safety Pick designations, auto consumers have two worthy allies when shopping for an automobile.
Auto crashes are a fact of life for even the safest drivers. The crash tests run by the IIHS provide a look at what would happen in front and side crashes as well as rollovers and incidents when objects hit the roof of a vehicle. Cars and trucks that score "acceptable" in small overlap front crash tests and "good" in other tests receive the IIHS Top Safety Pick designation for the model year tested. Vehicles that meet the Top Safety Pick criteria then get a basic, advanced, or superior rating in front crash prevention are awarded Top Safety Pick+ ("plus") designation.
Here are seven 2015 cars named a Top Safety Pick or Top Safety Pick+ by the IIHS.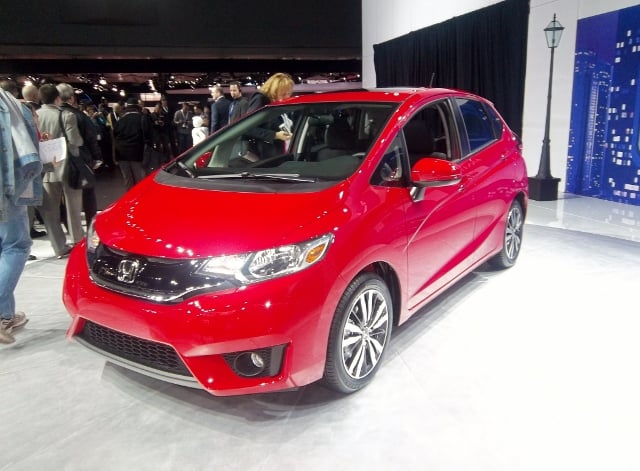 7. 2015 Honda Fit
Honda didn't pass the tough small overlap front crash test with its 2015 Fit the first time around, but engineers updated the strength of the bumper beam so new tests could be performed. The IIHS saw a major improvement in the updated Fit's performance and gave the new car an "acceptable" rating on the front overlap test.
In addition to the upgrade over the 2009 to 2013 models, the 2015 Fit landed a Top Safety Pick award for its "good" ratings in the other four tests. Honda next began updating its cars made before June 2014 so all could have the higher safety standard. Cars made after June had the strengthened bumper installed.