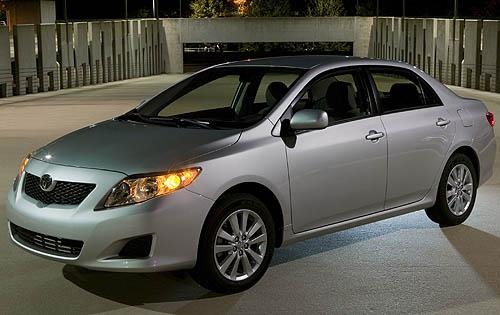 The National Insurance Crime Bureau has just released its annual 'Hot Wheels' report, detailing the most stolen cars in America. The report is a top ten list of the nation's most in-demand vehicles by car thieves (or at least most easily accessible), by taking data submitted by law enforcement agencies from across the country. With that information, the NICB is able to determine the make, model and year of the vehicles that were reported stolen the most for a given period of time.
The report contains few surprises as to the top stolen vehicles. Many of the usual suspects people would expect to see have made the list, including models from Honda, Toyota, and Ford. There is a solid mix of both import and domestic vehicles, as well as both large and smaller vehicles. It is also expected that overall vehicles thefts should decline by 3.2 percent from 2012 to 2013, which would keep the total amount nationwide under 700,000.
That would mark the least amount of car thefts since the late 1960s, and a 50 percent drop since 1991.
NICB President and CEO Joe Wehrle says the numbers indicate a positive swing, but that there are still too many thefts occurring. "It still amounts to a vehicle being stolen every 45 seconds and losses of over $4 billion a year," he said. "That's why we applaud the vehicle manufacturers for their efforts to improve anti-theft technology and pledge to continue to work with our insurance company members and law enforcement to identify and seek vigorous prosecution of the organized criminal rings responsible for so many of these thefts."
Here are the top ten vehicles that were reported stolen during 2013, according to law enforcement numbers analyzed by the NICB.