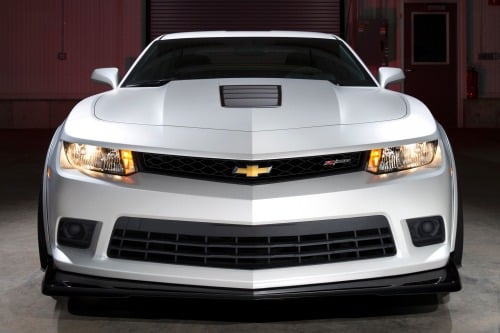 Chevrolet is one of the most storied auto makers in the world. Its classic "bowtie" logo is as easy to recognize as any corporate logo out there, and despite all of its financial woes and recalls, the company has been able to persevere for over a century. Chevy's parent company, General Motors, has seen many brands grow and fail under its wing over the decades, as Cadillac, Buick, Oldsmobile, GMC, Corvette, and Pontiac all morphed into household names. But Chevrolet has always remained GM's tent-pole brand, and there is a reason why this particular badge stands so strong
Chevy has built themselves into one of American's premier car builders, and once it started blending speed with forward-thinking design in the 1950s, Chevy had a calling-card like no other, and recently they seem to be returning to this amazing mindset. Increased aerodynamics, smarter propulsion systems and cleaner, more efficient technology are all mainstays on newer Chevy models, but deep in the heart of ever devout Chevy lover resides an undying affinity for performance.
Speed has been Chevrolet's drug of choice for the better part of a century now, with sleek sports cars like the Corvette, and powerful muscle cars like the Camaro leading the charge. Sure, there have been countless concepts, one-offs, and variations through the years that kicked ass, so to save time we'll be limiting this list to production models that have not been heavily modified by third parties or are so insanely rare that only Jay Leno can get a hold of them.
These rankings will be based upon top speed, and since Chevy doesn't typically publish performance results for every vehicle, certain cars had to be omitted due to a general lack of available specs and/or performance data, so the Monte Carlo, Chevelle, and COPO Camaro all sadly got the axe on this rundown.