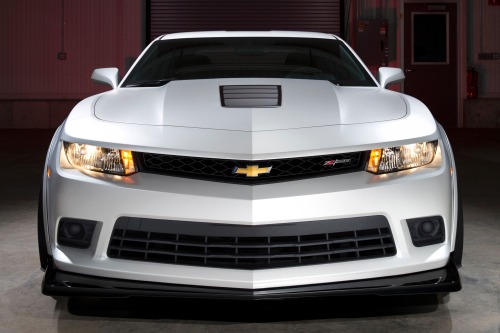 Chevrolet is one of the most storied auto makers in the world. Its classic 'bowtie' logo is as easy to recognize as any corporate logo in the world, and despite troubled recent times, the company has been able to persevere for over a century now. Chevy's parent company, General Motors (NYSE:GM), has seen many brands grow under its wing across generations, including Cadillac, Buick, and Pontiac. Some of those brands have died off, but Chevrolet has always been GM's tent-pole brand.
Chevy has built themselves into one of American's premier car builders. Blending speed with forward-thinking design became the company's calling card through the middle of the last century, and over the past decade, Chevy has returned to the same mindset. Vehicle redesigns, new propulsion systems and cleaner, more efficient technology are all mainstays on newer Chevy models, but there are some things that rest deep in the hearts of car buffs that Chevrolet will never turn a blind eye to.
Speed has been Chevrolet's bread and butter for years, with sleek sports cars like the Corvette, and powerful muscle cars like the Camaro leading the charge. These are the company's two flagship performance vehicles, and they continue to wow drivers to this day.
We're taking a look at the fifteen fastest cars Chevrolet has ever built. There have been dozens of concepts, one-offs and variations through the years, but we're limiting this list to production models that have not been heavily modified by third parties. Our rankings are built by looking at acceleration times from zero to 60 miles per hour, while taking horsepower and top speed into account. Chevy doesn't publish performance results for every vehicle, so a variety of factors were taken note of.
Some cars do not make an appearance, including the Monte Carlo, Chevelle, and COPO Camaro. Exclusions were made based on a lack of available official specification and performance data.
Read on to see the fifteen fastest Chevys of all time.