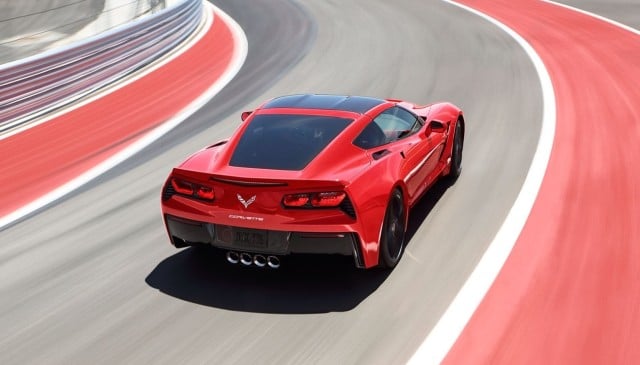 It has been known for some time now that Chevrolet (NYSE:GM) was working on an eight-speed transmission for use in the new Corvette Stingray, and on Wednesday, the company was gracious enough to share the details of its new unit, lovingly dubbed the Hydra-Matic 8L90 paddle-shift eight-speed automatic transmission, which will see action on the 2015 model year Corvettes and Corvette Z06s.
Off the bat, it's safe to say that this unit was built to be used and abused, implied merely by its installation in the 650 horsepower and 650 pound-foot Z06. The party piece, however, is that by offering eight gears, the transmission will allow the Corvette (not the Z06, though, most likely) to achieve 29 miles per gallon on the highway. You know, in the ballpark that many mid-size sedans are playing in.
"GM's new 8L90 eight-speed automatic represents a rare win-win-win scenario for customers," said Kavoos Kaveh, global chief engineer for eight-speed automatic transmissions in the company's press statement. "It offers greater performance and efficiency, while weighing less than the transmission it replaces. That's a rare accomplishment in the industry today — and one for which GM has been awarded more than two dozen patents."
The unit uses four simple gearsets for efficiency purposes, working in conjunction with five clutches (two-brake clutches and three rotating clutches). Despite the two extra speeds, the 8L90 was developed to occupy the same real estate left vacant by the outgoing six-speed. Extensive use of aluminum and magnesium will also make it more than eight pounds lighter than the outgoing unit too, GM said.