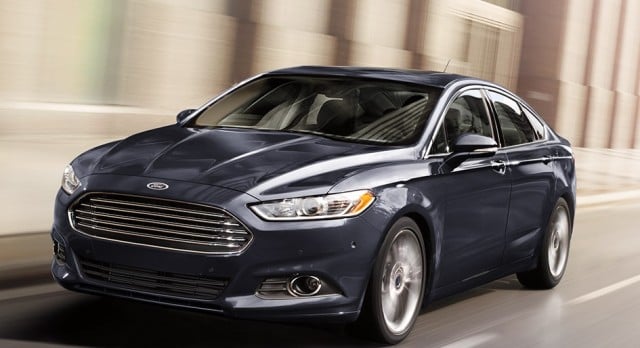 Last year, Ford (NYSE:F) made some waves when, in response to consumer complaints, it lowered the EPA-approved fuel economy rating on its C-Max hybrid hatchback after it was made clear that regardless of what the company did, the vehicle wouldn't be able to live up to 47 mile-per-gallon pledge that it was initially adorned with. As it turned out, the "one-size-fits-all" approach employed by the EPA's testing wasn't working out so well in real-life driving.
The C-Max soon took on a new rating of 43 miles per gallon combined, and sales because to falter. As it turns out, there appeared to be little in the C-Max once its stellar fuel economy was removed from the equation; things are slated to only get worse for the troubled MPV, though, as Ford has lowered its fuel estimates yet again. But this time, there are five other models joining it.
The slate of models undergoing the changes are the C-Max, Fusion, and MKZ models (both hybrid and plug-in varieties), and the entire lineup of 2014 Fiesta engines, with the exception of the ST, though it includes the new 1.0 liter EcoBoost three-cylinder. Ford said that it identified an error with fuel economy ratings on certain vehicles through its internal testing and notified the EPA, adding that it worked with the government agency as it retested the vehicles to determine the correct fuel economy ratings.
"Ford is absolutely committed to delivering top fuel economy and accurate information," CEO Alan Mulally said. "We apologize to our customers and will provide goodwill payments to affected owners. We also are taking steps to improve our processes and prevent issues like this from happening again."