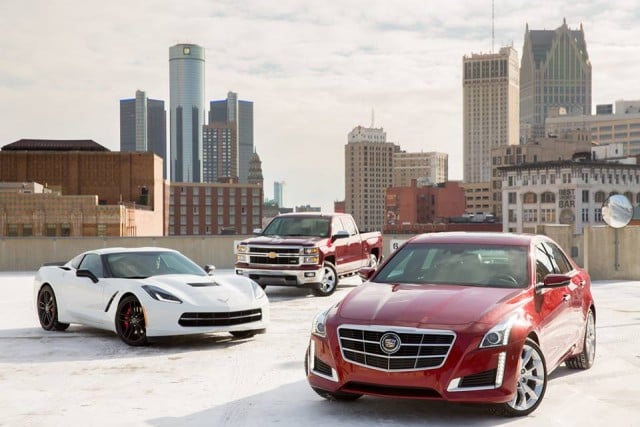 Though the recall woes of General Motors (NYSE:GM) haven't seemed to hinder its sales here in the U.S., the big global picture shows a slightly different story. After rounding up the financial statements for the first six months of this year, it was revealed that GM brought in revenues of $39 billion, which puts it in fourth place among global automakers in terms of sheer money in-flow. 
This seems to imply that while GM's sales are holding up, they may not be growing at the rate they could be, were in not for the 30 million or so units with active recall notices on them, included a handful of 2014 models. First place Volkswagen AG led the charge with $68 billion in revenue, followed by Toyota's $62 billion, and third-place Daimler AG with $42 billion.
However, when it comes to volume of cars produced, GM sits in third with 4.92 million units sold in the first six months of this year, trailing Toyota's 5.1 million and VW's 4.97 million. General Motors was once — and for a long time — the leading automaker that was a common target among others, but its dominant position has recently eroded, with no small thanks to its safety concerns of late.
"It's a question whether GM will even maintain that position, with several other major manufacturers close to catching up – especially if the U.S. maker's ongoing safety problems begin to erode its position in the marketplace," the Detroit Bureau said in its report. GM's position financially — in fourth — was largely due to a large surge at Daimler. But other global giants aren't far behind; the Nissan-Renault alliance came in fifth, just $100 million shy of GM's half-year revenues.