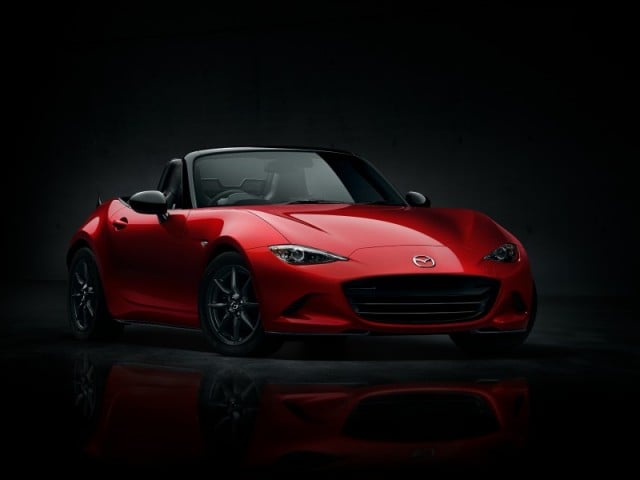 Virtually every automaker has at least one model in their portfolio — past or present — that somehow represents an enduring icon of their brand. Honda and Acura have the magnificent NSX, while Nissan has the early 240Z models. BMW has the M3, Mercedes has the SL, and Ford has the Mustang. Chevrolet's Corvette is a defining car of the brand, just like how the 900 Turbo was for Saab. Mazda has had a couple of these cars, from the Cosmo to the RX-7, but the most enduring icon from Mazda's stable is undoubtably the humble MX-5 Miata.
On Thursday, the company pulled the wraps off what will be the fourth generation of the best-selling two seater sports car (an honor for which it actually holds a Guinness World Record), which be be rolled out and into showrooms around the world throughout next year. The Miata — or MX-5 or Roadster, depending where you live — is the recipient of over 200 awards from around the globe, so there's a lot riding on the latest generation.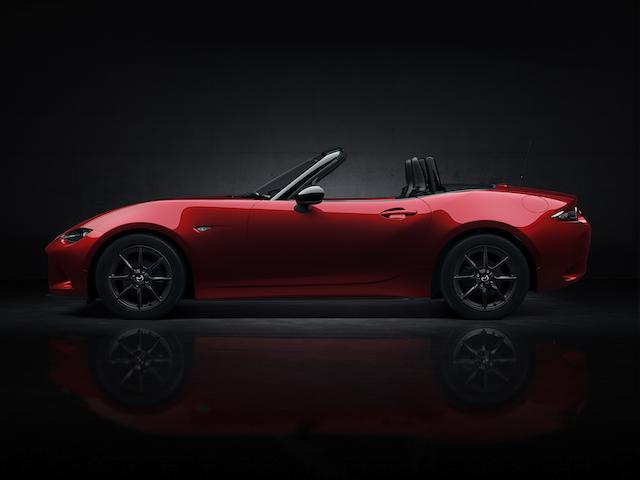 Though Mazda says that the new Miata adopt's the brand's KODO design language, it's immediately apparent that it doesn't really look like anything else in Mazda's lineup at the time being. It might share some similar lines here and there, but generally speaking, the Miata is a sort of island in the company's lineup from a design point of view. This isn't necessarily a bad thing, but many were expecting the MX-5 to adopt more of the happy-faced fascia design that is seen on the other cars, from the Mazda3 to the CX-9.
The car retains its near-perfect weight distribution, which has long been a point of pride for Mazda's engineers. It will like be powered by the 2.0 liter SkyActiv four-cylinder mill, but the really big story is that Mazda was apparently able to shave off about 100 kilograms — about 220 pounds. The Miata was already a lightweight car, but if Mazda's word is correct, we're looking at a rough curb weight of just 2,200 pounds for the thing — and that is stunning.