So it's not a domineering cruiser firing down the road and guzzling gas. It's also not a beginner bike that can barely keep up on stretches of highway where riders could use more aggression. Middleweight motorcycles provide versatility for riders who want some sport performance as well as the ability to show off when taking a break. Inside this class of bikes is a considerable amount of range from high-power performance to low-rev cruising pull.
Bikes from fabled European manufacturers and Japanese stalwarts tend to deliver most often in the middleweight category, but there are a fair share of U.S. bikes showing up in the segment. Here are six new bikes that provide versatility in a middleweight ride and style to go along with it.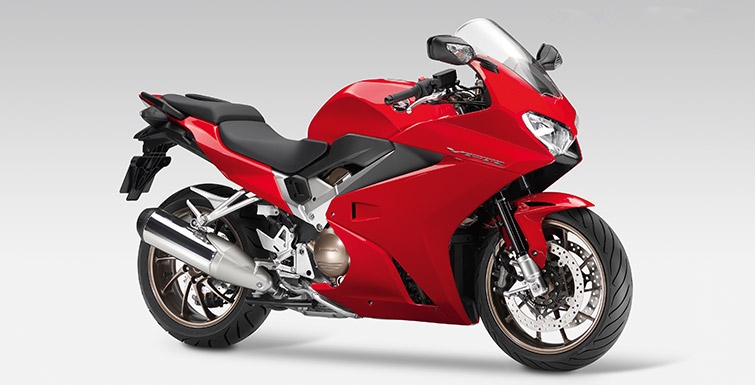 1. 2014 Honda Interceptor ($12,499)
This 2014 sport-cum-touring bike from Honda has enough style to make pedestrians give it a long look in passing. In other words, there's no Accord in the Interceptor. Featuring a 782cc VTEC engine, the Interceptor delivers the low-end torque riders in this segment love. Another appealing element in the package is the high-rev capabilities when in four-cylinder mode.
ABS in the Deluxe model ($13,499) and 5.2 gallons of space in the fuel tank mean should prepare for long journeys on the bike that's been called one of the ten best on countless motorcycle mag lists. Any rider who's waited more than four years to see the return of the VFR800 has the chance to snatch a new and improved Interceptor. Peak horsepower is 105 hp.