You don't become one of the wealthiest individuals in the world by extravagant spending, and among the most affluent of social echelons, no one knows this better than Berkshire Hathaway Chair Warren Buffett. He's renowned for his relative frugality, from his comparatively small house to his modest vehicles relative to his wealth.
So it was a surprise — but not a shock — when a picture of Buffett seemingly in the passenger seat of a humble Subaru Outback started making the rounds on Facebook and other sites. Subaru, for its part, also featured the photo, which has the unmistakable roof rack that comes standard on the popular soft-roader. Only the car wasn't his, and the Oracle of Omaha was quite taken with the attention he was getting for it.
"I've never driven a Subaru in my life," he told Forbes' Joann Muller in an interview. It turned out to be a courtesy car provided by organizers of last week's Allen & Co. conference in Sun Valley, Idaho, and he was waiting in the vehicle while his daughter picked something up inside. "I stayed in the car and somebody snapped that picture," he said.
Buffett instead replaced his 2006 Cadillac (NYSE:GM) DTS — which only had 19,000 miles on the clock — with a new Cadillac XTS, from one of his major investments: General Motors. He wants to make it clear that he won't be buying a Japanese car — or any foreign car, presumably — according to Automotive News.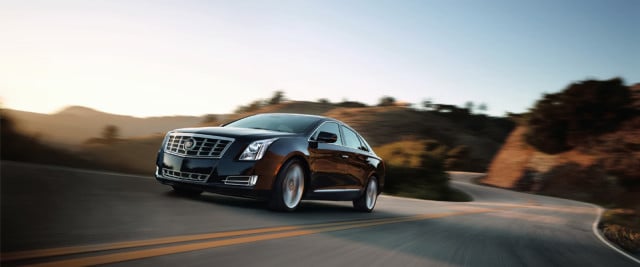 A visit from GM CEO Mary Barra in May could have been a factor in his decision. Buffett is reportedly a big fan of Barra, telling Forbes that, "She's the person to [navigate through the recall crisis]." Berkshire Hathaway owns 30 million shares of GM, after having pared its position by about 25 percent, it was disclosed earlier this year.
Buffett then donated his DTS to Girls, Inc., a charitable organization for — well, girls. Barra reportedly tried to get Buffett into a new CTS, which has been showered in love from critics and drivers alike, but his daughter Susie — who he sent as a surrogate (because try haggling the price down when you're worth over $65 billion) — was convinced that the XTS was the way to go. "My daughter said that her dad's 'car-guy friend' (that's [Barra]) said he should buy a CTS, but [the sales lady] said the XTS would be more appropriate. I think this reflects an evaluation on her part that from Susie's description I must be hopelessly over the hill (a unanimous view among my family.)" 
As far as the recall scandals are concerned, Buffett voiced strong support for Barra. "When you have a problem, get it right, get it fast, get it out, and get it over. That's what I told her," he said. "In the end, it will be what they do over the next 10 years that counts. They've got to deal with the past. It's not easy, but she's the person to do it."
More From Wall St. Cheat Sheet:
Want more great content like this? Sign up here to receive the best of Cheat Sheet delivered daily. No spam; just tailored content straight to your inbox.