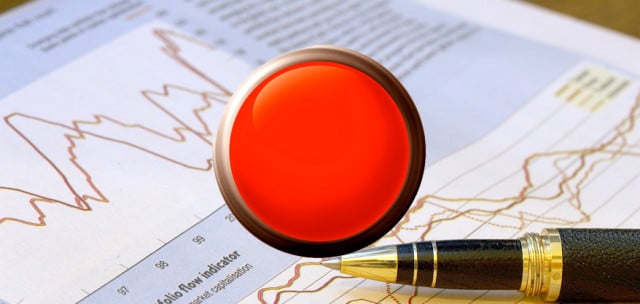 U.S. stock futures remained steady this morning following the huge gains made by the Dow and the S&P 500 on Thursday. Lawmakers seem to be getting closer to reaching an agreement on the budget that will stop the U.S. from defaulting on its debt. The Congressional Budget Office has warned that the U.S. will exceed its borrowing authority by October 17 and default on its debt by the end of the month if lawmakers don't reach an agreement.
Futures at 8:30 a.m.: DJIA: 0.00 S&P 500: -0.06% NASDAQ: +0.03%
Here's your cheat sheet to what's buzzing this morning:
Safeway (NYSE:SWY) shares are up in pre-market trading despite the fact that the grocery store chain reported a 58 percent drop in profit for the third quarter. The reason for the Safeway optimism is that the company announced it's leaving Chicago by the beginning of next year. The 72 Domenick's supermarkets it owns in the city will give Safeway a $400 to $450 million cash tax benefit. Revenue grew 1.1 percent to $8.6 billion, but earnings fell short of estimates at 10 cents a share.
Google (NASDAQ:GOOG) funneled 8.8 billion euros ($12 billion) into Bermuda last year to avoid paying U.S. taxes. Google already keeps the cash from most of its international sales in the low-tax Ireland, but in Bermuda the tax rate is just 5 percent, half of what it is in Ireland. Google has been criticized for its tax practices in the past. According to a report from the Financial Times, which saw the latest filings of one of Google's Dutch subsidiaries, Google's royalty payments to Bermuda have doubled in the last three years.