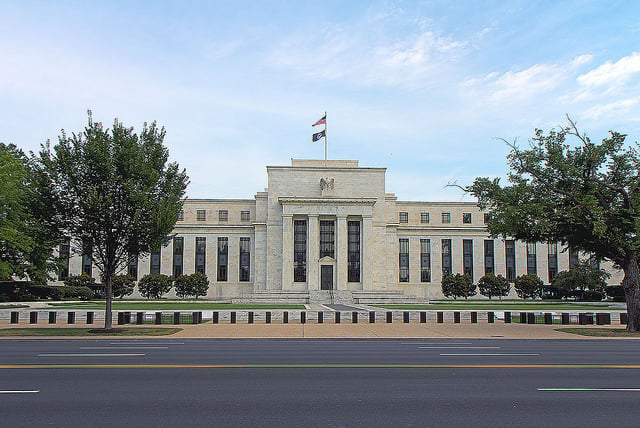 More than five years after the Federal Reserve started to take unprecedented monetary easing actions to stabilize financial markets, central bank officials are still trying to figure out how exactly their own bond-purchasing programs function. Making matters worse, some economists believe there is very little economic benefit from the stimulus.
The Federal Reserve has been conducting quantitative easing since late November 2008. Currently, the central bank is buying $75 billion per month in Treasuries and mortgage-backed securities and owns about one-third of the U.S. bond market. It has also decided to keep interest rates at historic lows at least as long as the unemployment rate remains above 6.5 percent and inflation remains subdued. Nonetheless, one of the Fed's top officials has serious questions about bond purchases.
More from Wall St. Cheat Sheet: 10 Companies Throwing Money at Shareholders
"We still don't have well-developed macro models that incorporate a realistic financial sector," said William Dudley, president of the New York Federal Reserve, at the American Economic Association's 2014 annual meeting. "We don't understand fully how large-scale asset purchase programs work to ease financial market conditions — is it the effect of the purchases on the portfolios of private investors or, alternatively, is the major channel one of signaling?"
Some economists at the Federal Reserve suspect that QE hardly works at all. Under the philosophy of better late than never, a report from Vasco Curdia, an economist at the San Francisco Federal Reserve, and Andrea Ferrero, an economist at the New York Federal Reserve, shows that the central bank's second round of large-scale asset purchases, launched in 2010, had only a moderate effect on growth and inflation.