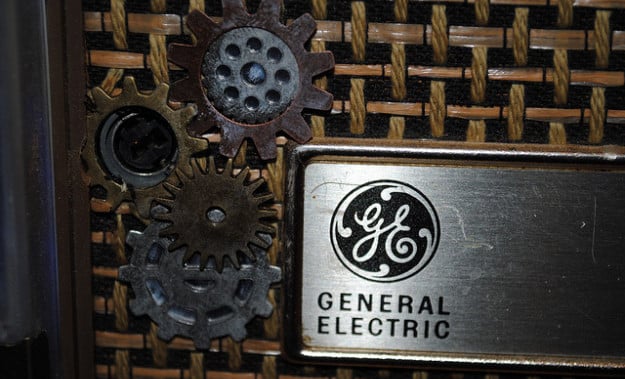 General Electric (NYSE:GE) has been thoroughly whooped twice in the past 15 years: first in 2001, when famed CEO Jack Welch stepped down just days before the September 11 terrorist attacks; and second in 2008, when the financial crisis floored the entire economy and tried to bring GE Capital down with it.
The company's stock price reflects the damage. Shares peaked in value in July 2000, when they averaged $57.81 apiece. By July 2002, the stock was worth $24.65 per share, a 57 percent decline. Under the stewardship of Welch's successor, Jeff Immelt, shares marched to $41.40 in July 2007 before falling over the price cliff of the financial crisis. Come January 2009, shares bottomed out at $10.11, the same price they were in 1995.
Shares have recovered somewhat since then, but at around $26.50 in the middle of May, the stock is just about where it was in July 2002, when it hit bottom in the wake of Welch's departure and the terror attacks. If the market is a reflection of the business (however twisted it can get sometimes), GE is no better off today than it was a decade ago.
From a revenue standpoint, GE is worse off today than it was just five years ago. The company reported consolidated revenues of $146 billion in 2013, down about 5 percent from $153.7 billion in 2009. Consolidated net earnings of $13 billion are up about 18.2 percent since 2009 but have declined in each of the past two years.
For many investors who have been with GE through the turmoil, the company appears battered, slow, and often too big for its own good. The company is a leviathan with operations in more than 100 countries around the world — GE builds everything from consumer electronics to jet engines to medical imaging devices. Diverse, yes, but bulky, and the company has been criticized for its weight.
Immelt has also been criticized for his leadership of the company. Granted Immelt had big shoes to fill, but shares of GE are down about 32 percent since he took office in September 2001. The S&P 500 is up nearly 72 percent, and the Dow Jones Industrial Average is up about the same amount over the same period.
Despite all this, there are still good reasons to be bullish on General Electric for the long run. Here are a few of them.