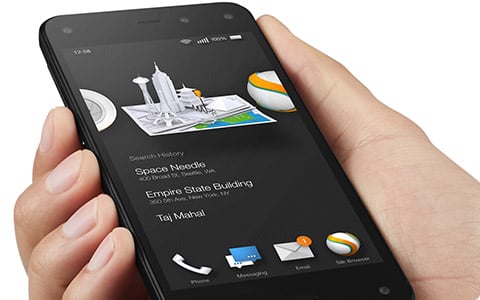 Amazon (NASDAQ:AMZN) will report Q2 results after the close on Thursday, July 24, and host a call to discuss results at 2:00 p.m. PT (webcast: www.amazon.com/ir).
We expect Amazon to report Q2 revenue in-line with our estimates as it continues to gain share from brick-and-mortar retailers. EPS remains unpredictable as recent hardware launches likely soaked up gross profit dollar growth. Our estimates are for revenue of $19.5 billion and EPS of $(0.19), versus consensus of $19.3 billion and $(0.15), and guidance for revenue of $18.1 –19.8 billion. We modeled operating income of $(55) million versus guidance of $(455) – (55) million, but our estimate may prove optimistic, as Amazon clearly incurred tremendous expense to launch Fire TV hardware during the quarter.
In June, Amazon introduced the Fire Phone, the company's first entry into the smartphone market. The phone offers several exclusive features that should allow it to compete in the highly competitive smartphone market. We believe that the phone positions Amazon to collect consumer data, which will enable it to better target sales of other products. For example, if a Fire smartphone owner watches Transformers, Amazon could offer the toys, DVDs, or video games. If a customer watches documentaries on fishing, Amazon may offer rods and reels.