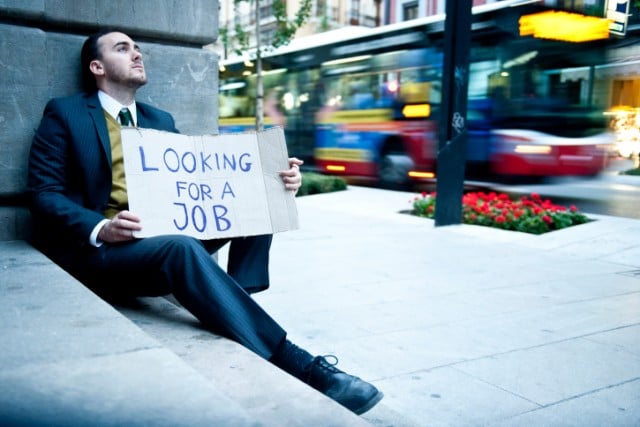 Jobless claims  – which serve as a proxy for layoffs — are once again trending near a seven-year low. Before the Great Recession, weekly applications for unemployment benefits averaged approximately 320,000 due to the normal churn of the labor market, and for a majority of 2014, claims have come in near that level. In the week ended July 5, the number Americans filing initial applications for unemployment benefits decreased by 11,000 to 304,000 — a level hit only rarely in the past five post-recession years. Declining jobless claims highlight the fact that emerging unemployment is returning to acceptable levels. Or, in other words, fewer Americans are being laid off, even if the nation's long-term unemployment level remains elevated and employers still do not have the confidence to significantly boost hiring. But while jobless claims have never stabilized below the key benchmark level of 300,000, the generally downward course charted by application numbers is evidence of ongoing healing in the labor market.
Other evidence of labor market strength came in the form of the Department of Labor's four-week moving average. Jobless claims provide the first look at the employment situation for any given month, but since the weekly figures can be volatile, economists use the four-week moving average to understand wider trends in employment, which are far more telling of labor market health than weekly readings. Alongside the drop in weekly jobless claims, the moving average fell to 311,500 from the previous week's 315,000.
However, the number of workers continuing to draw unemployment benefits jumped, climbing 10,000 to a seasonally adjusted 2.58 million in the week ended June 28. Continuing claims — reported with a one-week lag — have fallen by more than 400,000 over the past twelve months.
And "the declining trend in claims is very encouraging, and is further evidence that the strong payrolls number we saw for June is not a fluke," Moody's Analytics senior economist Ryan Sweet told Bloomberg, the labor market is gaining momentum. This is consistent with strong gains in consumer spending." In May, the most recently available data, American consumers spent cautiously despite stronger income growth, with personal expenditures rising 0.2 percent. Meanwhile, June's retail sales report from the Department of Commerce — another gauge of consumer spending — rose less than forecast in June. More broadly, poor employment gains spell larger problems for the U.S. economy. The relationship between business spending, job creation, and consumer spending is a close one. U.S. businesses do not want to increase labor costs unless they are consumers will spend money on the goods and services they produce. But consumers who are not confident about their job prospects are not likely to spend beyond everyday necessities. But while consumer spending data from the past several months has not been noteworthy, the longer-term trends have been stronger.