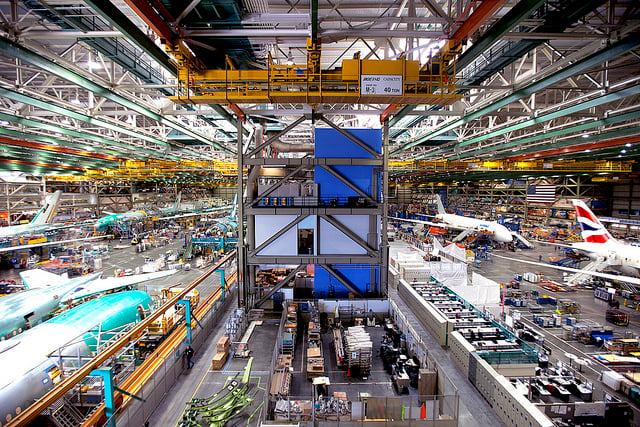 During an annual conference with industry analysts in Seattle, Boeing (NYSE:BA) CEO Jim McNerney made comments that may give a big indicator at which direction he sees his company heading in the future. During his speech, McNerney said that he wants his company to take on an approach to innovation more like that of consumer electronic maker Apple (NASDAQ:AAPL), and steer away from longer, once-in-a-generation "moon-shot" development cycles that Boeing has traditionally stuck by. According to MarketWatch, McNerney plans to take steps towards mimicking Apple's product development strategy, saying "our mind set will be to avoid the moon-shot." He later added, "we want to be more like Apple."
The issue with Boeing's currently employed development strategy is that it tends to move along at a snail's pace. By adopting a strategy more in line with Apple's, McNerney is looking to improve the execution of his manufacturing plants, while cutting production costs at the same time.
Boeing has taken a long-winded approach to bringing new products to the market, but that isn't completely unexpected in the aerospace industry. Years of research and development, not to mention education and training of employees, are required to bring marketable products to the public, and just one defect could have a severe and devastating backlash. While the "moon-shot" approach to business may be outdated and delay innovation, it has worked to build Boeing into the international business power it is today.