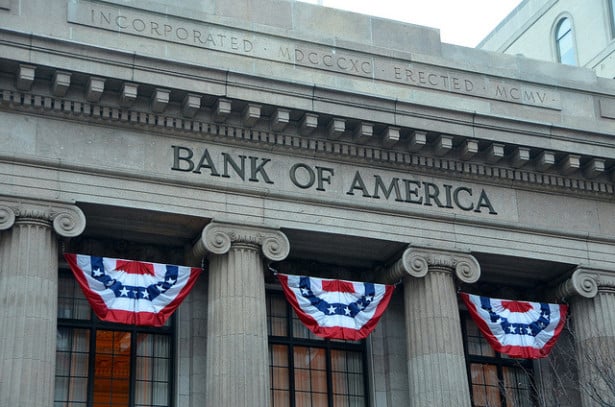 In late October, a federal jury in Manhattan found Bank of America (NYSE:BAC) liable for toxic mortgage loans sold to the government-owned mortgage financiers Fannie Mae and Freddie Mac. The civil fraud suit brought by the Department of Justice alleged that Countrywide Financial, before the bank's 2008 acquisition, sold the financiers billions of dollars of toxic mortgage loans.
Prosecutors initially asked U.S. District Judge Jed Rakoff to impose a penalty of $863.6 million but later raised the amount to $2.1 billion. Bank of America and Rebecca Mairone, the former chief operating officer of Countrywide's Full Spectrum Lending division and a co-defendant in the trial, both denied any wrongdoing. Now the bank is also arguing that it does not owe the United States government a penalty of $2.1 billion, according to court papers filed Wednesday.
In the filing, obtained by Reuters, lawyers for the bank argued that the government's request "contradicts every pertinent legal principle" and called it a "dramatic departure from reality." They said Bank of America should only have to pay penalties equal to the amount it made in profit from those loans it sold, which the bank says is zero. In particular, the bank said the government had based the proposed penalty on the institution's gross "gains" from selling materially defective loans instead of its "pecuniary gain," or amount of profit earned from the loans produced by the HSSL system, as the law requires.
The Justice Department complaint claims that between "at least 2007 through 2009," Countrywide and later Bank of America implemented a new loan origination process known as the "Hustle," the "High Speed Swim Lane," or HSSL — which was "intentionally designed" to process loans quickly and without quality checkpoints.