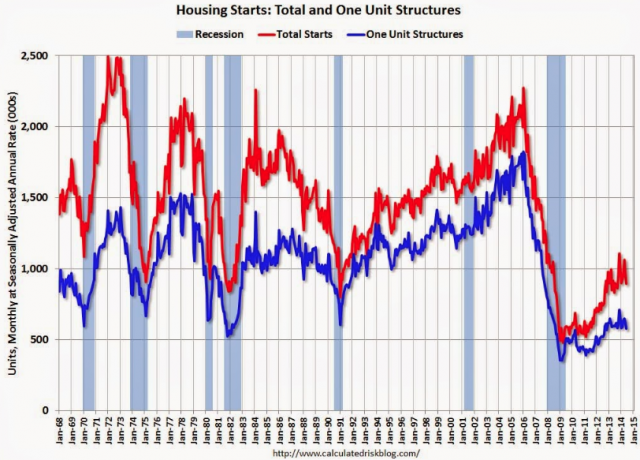 The housing recovery is not exactly experiencing a radiant summer. Housing starts in the United States plunged last month to their weakest level of the year and missed expectations by the widest margin in more than seven years. Even multifamily home construction fell from the prior month.
According to the U.S. Department of Commerce, builders broke ground on houses at a seasonally adjusted annual rate of 893,000 units in June, down 9.3 percent from the downwardly revised May estimate of 985,000 units, and 16 percent below the April level of 1.063 million units. In fact, June was the worst month for housing starts since September 2013. On the positive, housing starts are about 7.5 percent above their year-ago level.
The results for June were worse than expected, which has been a common theme over the past year. On average, economists expected housing starts to come in around a 1.02 million-unit pace last month. It was the biggest miss of expectations since early 2007. Groundbreaking for single-family homes, the largest part of the market, dropped 9 percent, while multifamily starts declined 11.3 percent.