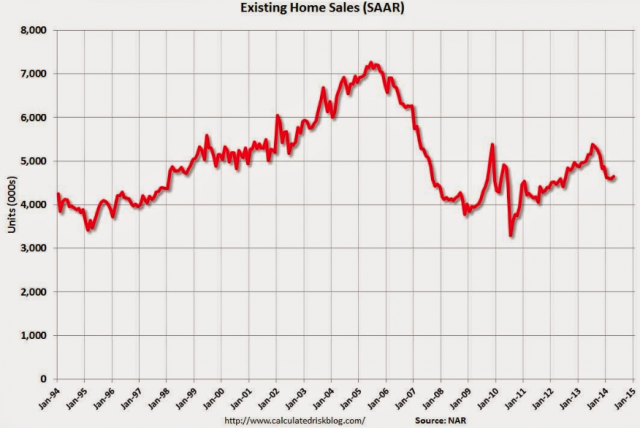 After falling to their worst level in nearly two years, existing-home sales managed to post their first gain of the year last month as inventory levels increased and home prices slowed. However, the results still missed expectations, and doubts remain about the strength of the housing recovery.
The National Association of Realtors announced Wednesday that total existing-home sales — completed transactions of single-family homes, town homes, condos, and co-ops — gained 1.3 percent to a seasonally adjusted annual rate of 4.65 million units in April, compared to 4.59 million units in March. Sales have only increased in two of the past nine months.
The results were slightly worse than expected, which has been a common theme in the housing market this year. Economists expected sales of a 4.68-million unit pace in April. Earlier this year, sales missed estimates for seven consecutive months. Making matters worse, existing-home sales are 6.8 percent below the 4.99 million-unit level seen in April 2013. This is the sixth consecutive month that sales were below year-ago levels.