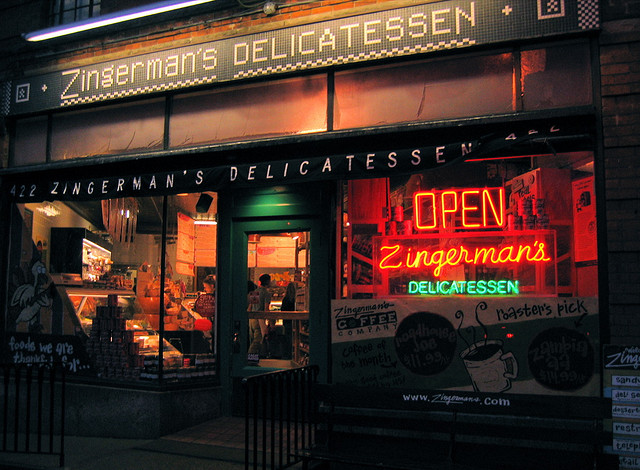 In a reversal of the usual trend, Zingerman's Deli, a chain of nine different delicatessens in Ann Arbor, Michigan, is embracing a new business model which resembles a "worker's co-operative." Zingerman's Deli, part of the larger, Zingerman's Community of Businesses which also includes a bakery, creamery, candy company and restaurant, brings in about $50 million in sales; the company has always utilized an innovative business model, but now its owners, partners Paul Saginaw and Ari Weinzweig, are looking to take it a step further.
Previous reports had misquoted Saginaw and Weinzweig; Zingerman's isn't, in fact, making their business into a worker's co-operative, because the state of Michigan doesn't have laws in place to allow for such a business model. Instead, Saginaw and Weinzweig are having to work through some creative loopholes to achieve a similar structure, which will give employees a lot more input and decision-making power.
"My partner, Ari, was either misquoted or misunderstood. What we are working on, because there's no easy path legally, is creating a hybrid structure," Saginaw said, in an interview with Michigan Live.