10 Cities Where a Home May Not Be a Good Investment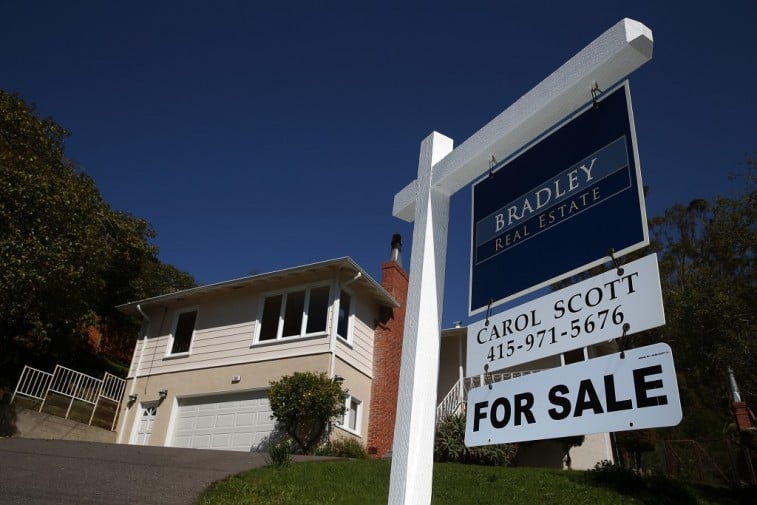 Millennials may finally moving out of that rental (or mom and dad's basement) and into a place of their own. First-time home buyers made up 32% of all sales in May 2015, up from 27% a year earlier, the most recent existing-home sales report by the National Association of Realtors (NAR) found.
Both millennials and younger Gen Xers who have put off home buying are dipping a toe in the real estate market. Yet these first-time buyers face some big challenges on their path to home ownership, including trouble qualifying for a mortgage and difficulty saving for a down payment. Finding a home in their price range is also a challenge. Thirty-nine percent of would-be buyers surveyed by NAR said that they couldn't find a good house that fit their budget.
Even if young buyers can qualify for a mortgage and find a home they like, that doesn't mean the property they're buying is a good investment. Economists at Florida Atlantic University analyzed housing market data in 23 major U.S. cities to gauge whether buying a home or continuing to rent is likely to yield a better return. The researchers used historical data to compare the wealth people would accumulate by building equity in a home with what renters would earn by reinvesting the money they would have otherwise spent on the property.
The Beracha, Hardin & Johnson Buy vs. Rent (BH&J) Index, released in early June 2015, suggests that renting is a better financial move for many would-be buyers.
"Potential buyers should be cognizant that 'the deals' are out of the marketplace and that it is essentially a tossup between rent and ownership as to which way will, on average, provide greater wealth accumulation," said Ken Johnson, Ph.D., a real estate economist and one of the authors of the index, in a statement.
While buying a home is still a smart financial move in some cities, including Chicago, Cincinnati, Cleveland, and Detroit, in others, the scales either tip toward renting or are neutral. Here are 10 cities where the BH&J Index suggests renting makes just as much sense, if not more, than buying.
For reference, we've also included the median sale price for homes and median rent in each city as of May 2015, courtesy of Zillow. (Note: The BH&J Index uses a unique methodology for determining the buy or rent signal for each city; the Zillow data is for informational purposes only.)
1. Dallas, Tex.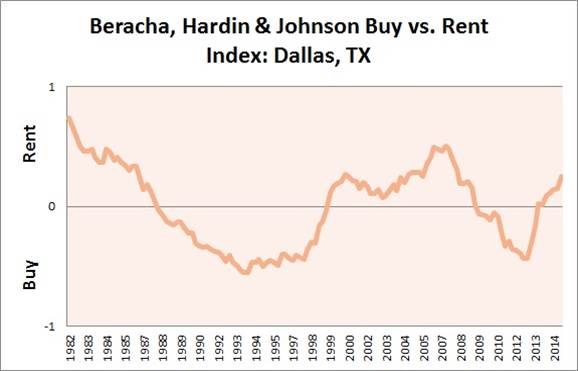 Median sale price: $270,868
Median rent: $1,309
2. Denver, Colo.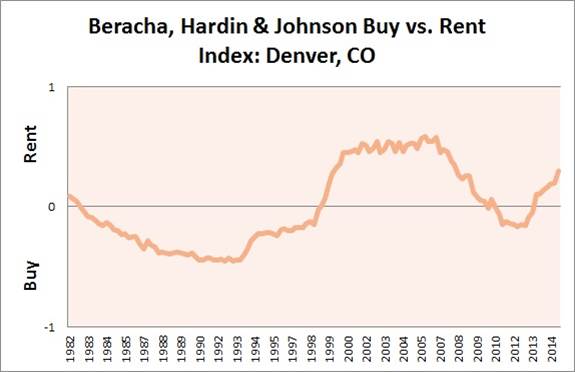 Median sale price: $325,000
Median rent: $1,719
3. Houston, Tex.
Median sale price: Not available
Median rent: $1,490
4. Miami, Fla.
Median sale price: $324,035
Median rent: $2,530
5. Honolulu, Hawaii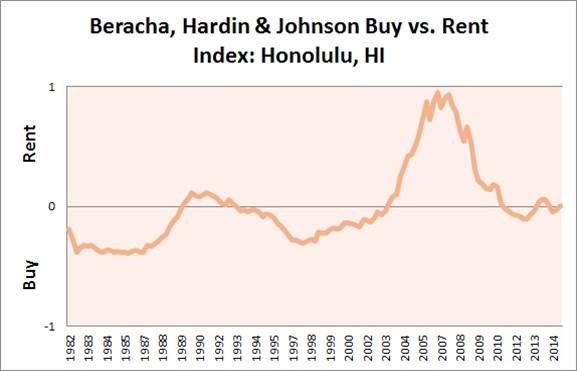 Median sale price: $463,800
Median rent: $2,400
6. Pittsburgh, Pa.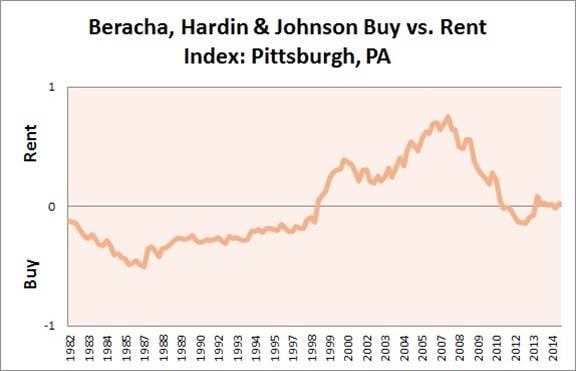 Median sale price: $136,800
Median rent: $1,245
7. Portland, Ore.
Median sale price: $331,750
Median rent: $1,425
8. San Francisco, Calif.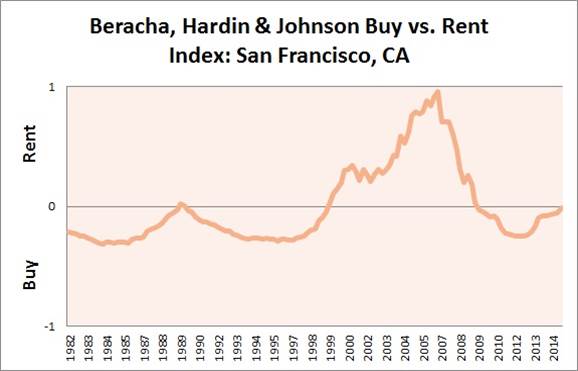 Median sale price: $1.13 million
Median rent: $4,000
9. Seattle, Wash.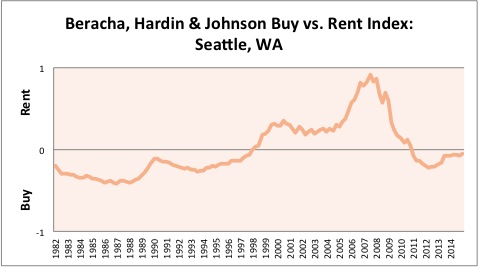 Median sale price: $468,525
Median rent: $1,800
10. Los Angeles, Calif.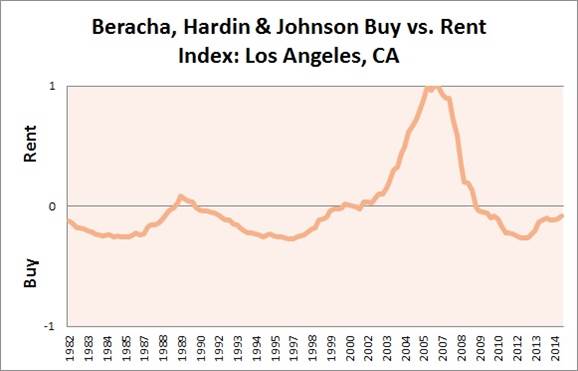 Median sale price: $574,775
Median rent: $2,425
Follow Megan on Twitter @MeganE_CS
More from Money & Career Cheat Sheet:
Want more great content like this? Sign up here to receive the best of Cheat Sheet delivered daily. No spam; just tailored content straight to your inbox.