Houston and 9 Other Cities That Give You the Best Chances of Becoming Wealthy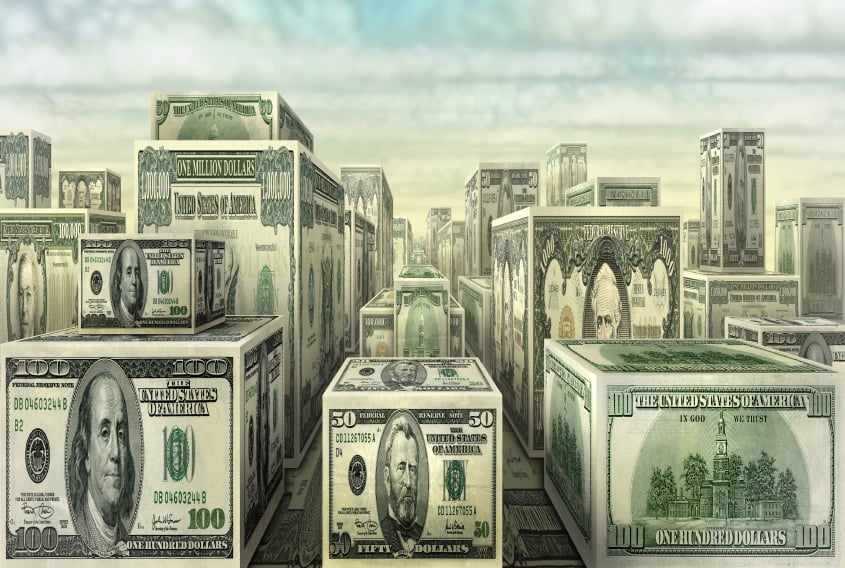 Moving to a big city might seem like the best way to start over, find a new job, and start bringing in lots of cash. But just because a city is famous for its workforce doesn't mean it's going to be the best place for you to build wealth. You might have gotten a killer raise, but if your loft apartment is rivaling a few year's worth of college tuition payments, you won't be able to build up wealth easily.
That was the idea behind Bankrate's first-ever analysis of cities where it's easiest to build up wealth, especially for typical middle-class earners. Many people think of "wealth" in terms of fancy cars, big houses, or personalities like Warren Buffett who's racked up billions to his name. But it's still possible to build wealth while earning a modest living, said Claes Bell, a banking analyst for Bankrate and the lead researcher for the study.
"Wealth can be as small as having a couple thousand dollars on hand to ride out period of joblessness," Bell explained, or having enough money saved up to afford a down payment on a house. But in some cities, earning a decent paycheck while also being able to afford the cost of living can make it difficult to save for those things, even with the best of intentions. In cases where expenses outweigh your paycheck, it's going to be impossible to build wealth. "If you're making six figures but spending six figures plus one, your net worth is going to be falling," Bell said in an interview with The Cheat Sheet.
For the rankings, Bell studied the 18 largest metropolitan areas in the United States and studied the after-tax, savable incomes of residents living within those areas. He also incorporated the strength of the job market, housing costs, debt burdens, and access to financial services to help build wealth, among other factors.
Bell's findings include some surprises. For one, San Francisco doesn't rank in the top 10. The city ranks first in the country in terms of a competitive job market, but that can't make up for the high debt burden many people carry, along with the middle-of-the-pack savable income and housing market. San Diego ranks last on Bankrate's list, as the job market is tight and it's hard to build wealth without it, on top of steep housing costs.
But just because a city is listed as difficult to build wealth doesn't mean it's not a good place to live for certain people, Bell clarified. Those with above-average paychecks can overcome some of the other costs, especially if they don't have much debt. It works in the opposite way, too. Just because a city is good for building wealth doesn't mean you'll automatically strike it rich. If your skill set doesn't match the good-paying jobs in the area, you'll struggle to make it big.
If you're thinking about moving to a new city and want to increase you chances of building wealth, take a look at the top 10 cities Bankrate identified. Keep in mind these are the largest metropolitan areas in the country — smaller cities might have just as good of a chance, if not better, Bell said. By taking a look at the expected wages you could earn and the housing market in the area, you'll have a good idea of whether you'll be able to build up long-term savings and investments in that location.
If you're not sure about where to start, take a look at the top 10 cities.
10. Chicago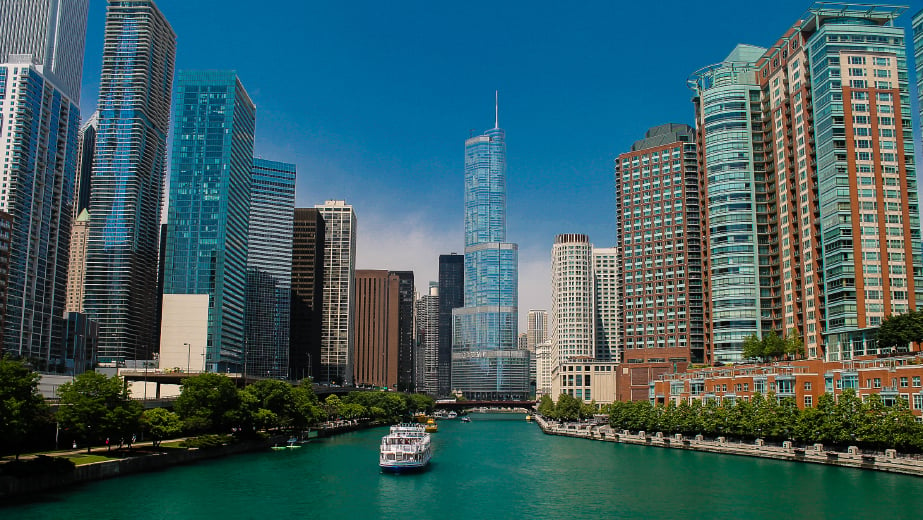 Chicago earned the worst ranking in the study in terms of affordable housing, but other factors like a lower debt burden allowed the city to sneak into the top 10 cities for building wealth. The city ranked second in the nation in terms of good access to financial services, which include being able to invest in stocks and other investments, and also having opportunities to save using employer-sponsored 401(k)s and other savings options.
9. Minneapolis-St. Paul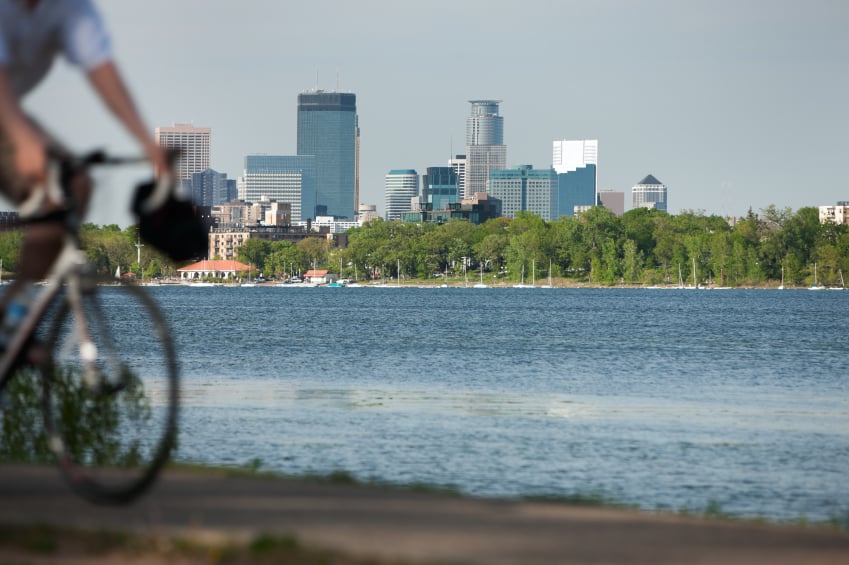 In contrast to the windy city, Minneapolis-St. Paul has one of the best housing markets in the country among large metropolitan areas (it ranked third). A competitive labor market and decent access to financial services also allow people in this metro area a better chance at building wealth.
8. Miami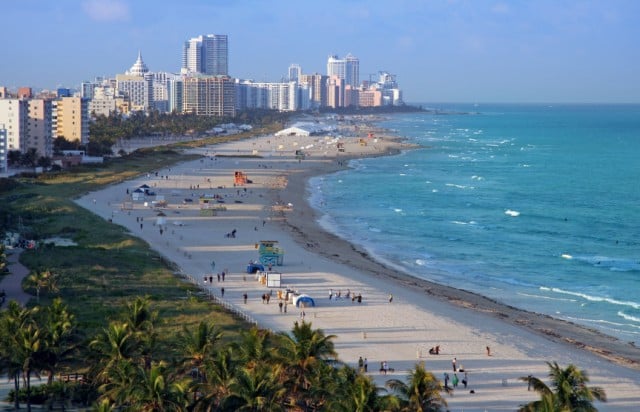 South Florida doesn't have a great job market, but if you're a real estate developer or other in-demand professional in the Miami area, savable income and access to financial services are both on your side. People living in Miami are also less likely to carry a high debt burden, which allows them to put the money toward retirement, housing, or future college tuitions instead.
7. Baltimore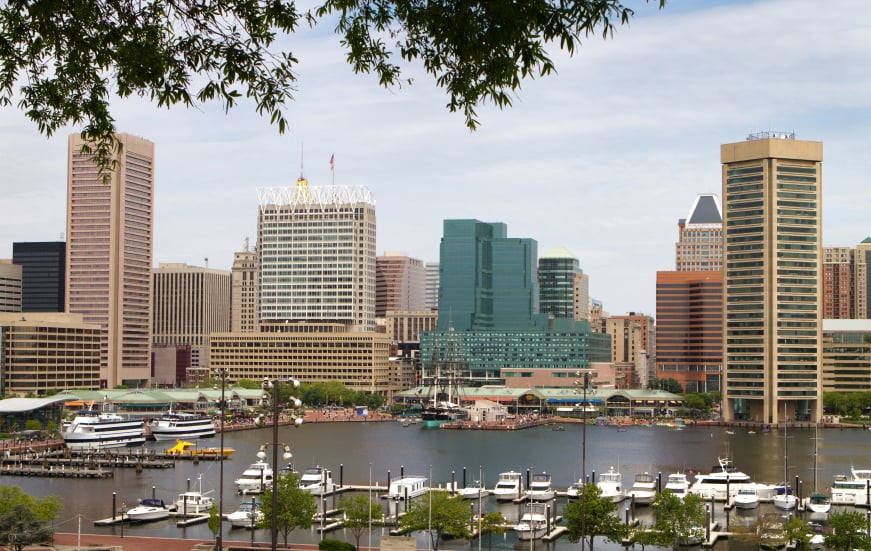 Baltimore struggles with its labor market, housing market, and debt burden. But people living there are able to bring in a decent amount of savable income — the city ranks second in the nation for this. They also have good access to financial services, landing Baltimore in the No. 7 spot.
6. Dallas-Fort Worth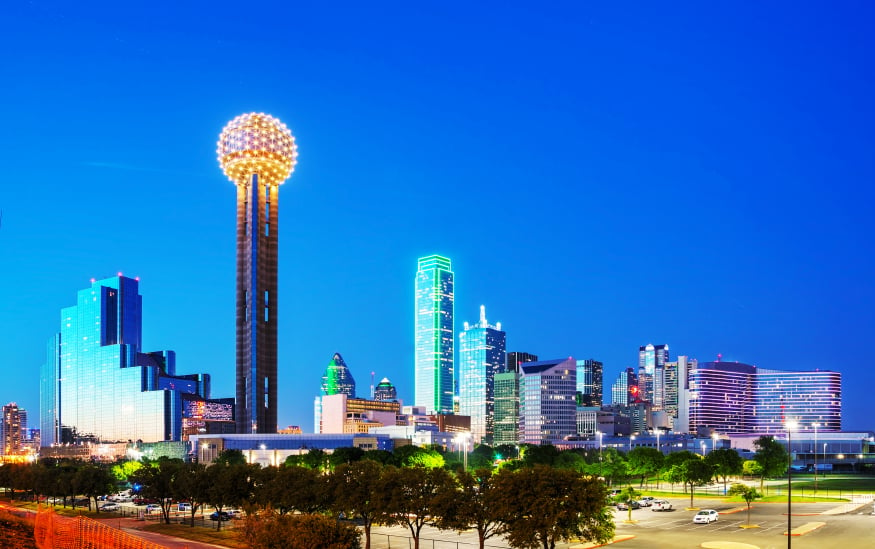 Despite it being tough to keep much savable income while living here, an agreeable housing market and low levels of debt boosted the metro area to the No. 6 best city for building wealth. It's competitive labor market also helped the ranking, coming in at 8th best in the nation.
5. New York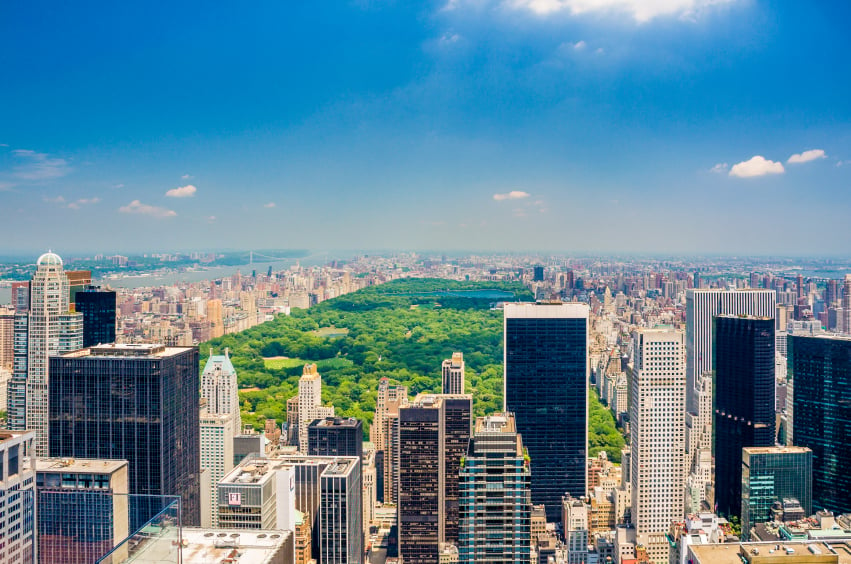 New York has the best labor market behind San Francisco in the country, but the factors that held San Francisco back aren't as apparent in New York. As a result, the Big Apple lands squarely in Bankrate's top 10. Though the housing market is incredibly expensive, savable income, access to financial services, and a lower debt burden redeem it from being a nail in the wealth-building coffin.
"New York has a bunch of things going for it," Bell said. Costs are just a little higher in San Francisco, he explained, and having even and extra $5,000 to $10,000 per year to save and invest can make a huge difference when building wealth. "That difference builds up over time," Bell said.
4. Detroit
Though Detroit might be a surprising addition to the list, the city that stumbled in the Great Recession has the most affordable housing market in the 18 metro areas that were studied. The rust belt city has the greatest amount of savable income, one of the lowest debt burdens in the country, and decent access to financial services. If you can find a decent job (it does have the worst labor market among cities on the list), you'll have a very good chance of building wealth.
3. Cleveland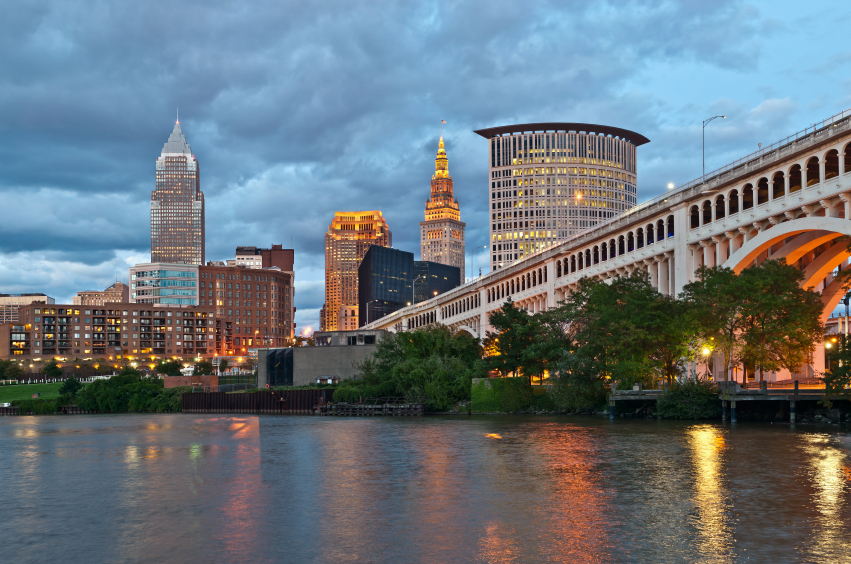 Detroit's sister rust belt city might also be surprising to find so high on the list, but a slightly better labor market places it above Detroit. The city also has favorable rankings for savable income, debt burden amounts, and access to financial services.
2. Washington, D.C.
Our nation's capital has the highest rate of bringing home savable income in the country, and also earning the No. 1 spot for access to financial services. The labor and housing markets are also favorable. The one thing holding the city back is it's debt burden — it ranks worst in the country.
1. Houston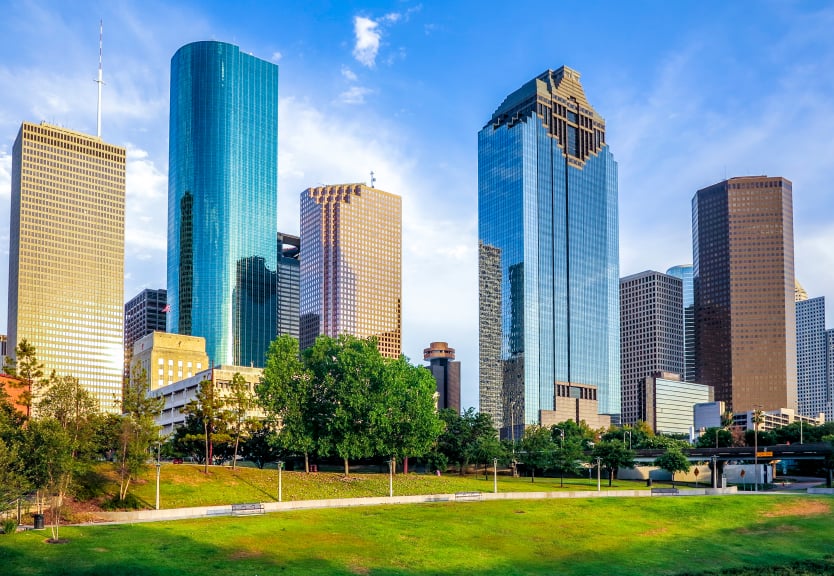 Though Houston isn't known for its glitz and high-city living sort of atmosphere, it's the best city for building wealth in the U.S., according to Bankrate's analysis. Unlike its No. 2 competition, Houston has the lowest debt burden in the country. Though access to financial services ranks in the middle of the pack, the city also comes in at the No. 5 spot for savable income and the labor and housing markets.
"Many of the cities that ranked high in the study may not be synonymous with wealth in the public mind, but they do a better overall job of creating an environment for typical households to get ahead financially," Bell said in a press release about the study.
Follow Nikelle on Twitter @Nikelle_CS
More from Culture Cheat Sheet: