10 Creepy Museums to Visit This Halloween
Visiting a haunted house or Netflix-ing horror movies aren't the only ways to get a dose of terror this Halloween season. Many museums feature odd or unsettling exhibits, from galleries full of mummies to a collection of shrunken heads. But some museums take hair-raising to an extreme, with entire collections devoted to the macabre or uncanny. Here are 10 museums that may give you nightmares.
1. Jack the Ripper Museum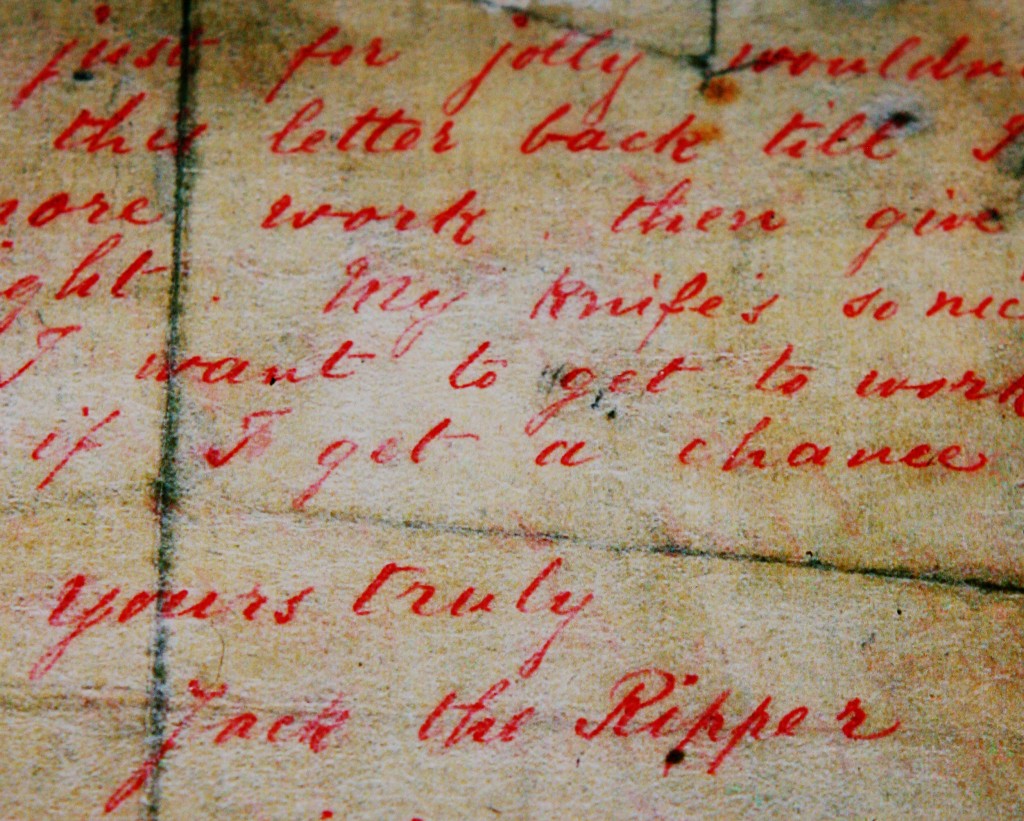 Controversy has swirled around London's Jack the Ripper Museum — the newest museum on our list — since it opened earlier in 2015. Critics have questioned whether it's in poor taste to celebrate England's most notorious serial killer, especially since the museum's founder originally promised to open a women's history museum on the site. Whatever your opinion, there doesn't seem to be much doubt that the attraction, which features a "ghoulish waxwork" of one victim and audio recordings of women screaming, according to The Telegraph, is downright morbid.
---
2. The Mütter Museum
Philadelphia's Mütter Museum is home to a huge collection of anatomical specimens, including slices of Albert Einstein's brain, numerous human skulls, and a cast of the body of conjoined twins, as well as sundry medical instruments. The galleries resemble a 19th-century cabinet of curiosities, giving the place an extra-spooky vibe.
---
3. Museum of Osteology
If the Mütter Museum's collection of skulls isn't enough for you, head to the Museum of Osteology in Oklahoma City, which claims to be America's first museum dedicated to skeletons. More than 300 specimens are on display, including human skeletons as well as the bones of birds, apes, reptiles, and other animals.
4. Museum of Death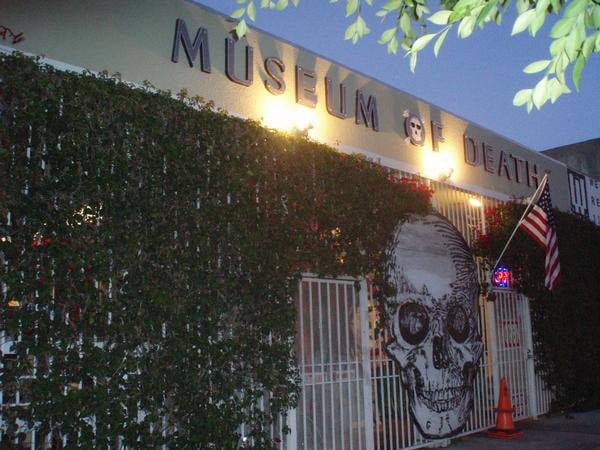 The Museum of Death in Los Angeles is exactly what it sounds like: a collection of all things related to the end of life. The museum (which also has an outpost in New Orleans) boasts the world's largest collection of serial killer artwork, as well as displays of crime scene photos from the Black Dahlia and Charles Manson murders, autopsy videos, and execution devices. It's not a museum for the faint-of-heart, and the website warns that people (mostly men, apparently) occasionally pass out. Visit at your own risk.
---
5. Museum of Sepulchral Culture
What's spookier than a cemetery? The Museum of Sepulchral Culture in Kassel, Germany, "is concerned with all parts of death culture," particularly graves and memorials. The museum's permanent exhibition explores the history of graveyards from the Middle Ages to present day, with displays of coffins, hearses, mourning jewelry, and more.
---
6. Glore Psychiatric Museum
Medical science's approach to treating people with mental illness has been downright barbaric in the past, as shown in the exhibits at the Glore Psychiatric Museum in St. Joseph, Missouri. Located in the shadow of a former mental hospital, there are exhibits of medical equipment, like lobotomy chairs and electroshock machines, as well as artwork by former patients. Most Yelp reviewers describe it as a disturbing but informative look at how poorly psychiatric patients have been treated throughout history.
---
7. Musée des Vampires
Musée des Vampires in Paris is a private museum that showcases its founder's collection of vampire memorabilia and artifacts from the creepy (17th-century books on vampirism) to the kitschy (signed Bela Lugosi photographs), according to Atlas Obscura. You'll need an appointment to visit this one-of-a-kind attraction, but if you're fascinated by bloodsucking monsters, it's worth it. "For those who are interested in gothic, macabre, witch things, etc. this is a must in Paris," says one TripAdvisor user.
8. International Museum of Surgical Science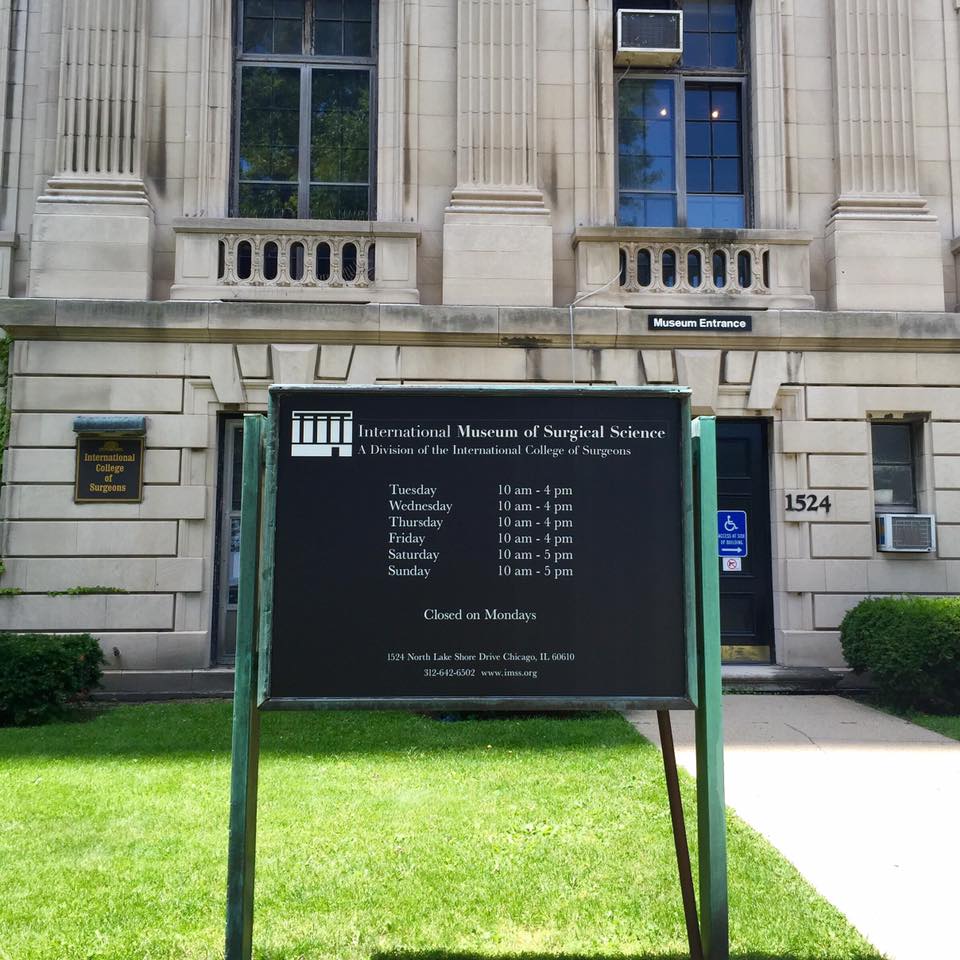 Get ready for a walk through the weird and sometimes gruesome history of medicine at Chicago's International Museum of Surgical Science, housed in a century-old mansion on the shores of Lake Michigan. Be prepared for display cases featuring glass eyes, paintings depicting bloody primitive surgeries, vintage X-ray machines, and the original plaster cast of Napoleon's death mask.
---
9. Torture Museum
Amsterdam's Torture Museum invites visitors to "discover the painful past." An image gallery on the website gives you an idea of what to expect — an array of painful-looking torture devices, such as a chair covered in spikes. The small museum "reveals the dark history of a time when justice was meted out by sticks and spikes," according to Atlas Obscura. If you can't make it to the Netherlands, a similar exhibit is on view at San Diego's Museum of Man through the end of 2015.
---
10. The Vent Haven Ventriloquist Museum
Are ventriloquist's dummies funny or creepy? If you fall into the latter camp, you'll certainly be a bit uneasy in Kentucky's Vent Haven Ventriloquist Museum, the world's only museum dedicated to ventriloquism. Numerous dummies are on display, as well as related memorabilia. Vent Haven is open by appointment only.
Follow Megan on Twitter @MeganE_CS
More from Culture Cheat Sheet:
Want more great content like this? Sign up here to receive the best of Cheat Sheet delivered daily. No spam; just tailored content straight to your inbox.