10 States Where People Are Smartest About Money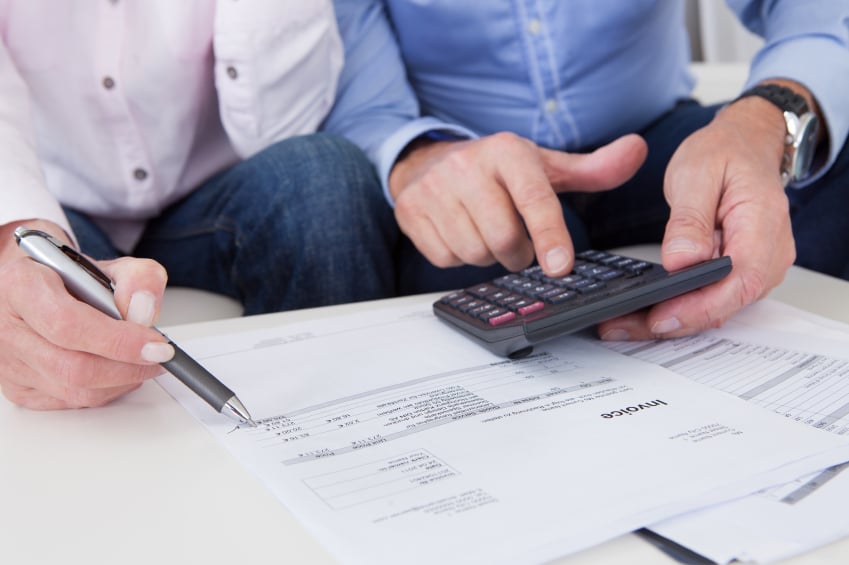 People who live in North Dakota are smarter about money than those in Mississippi, at least according to a new survey by GOBankingRates. The financial website looked at people's use of banking services, their saving and investment behaviors, and whether states had financial education programs to determine which states had the most money-savvy residents.
The results revealed some pretty stark regional differences in financial savvy. States in the upper Midwest scored well on measures of money smarts, as did many Western states. Central and Southern states didn't do nearly as well. Residents in those areas are more likely to be dodging debt collectors and spending more than they earn and are less likely to have traditional bank accounts or retirement savings.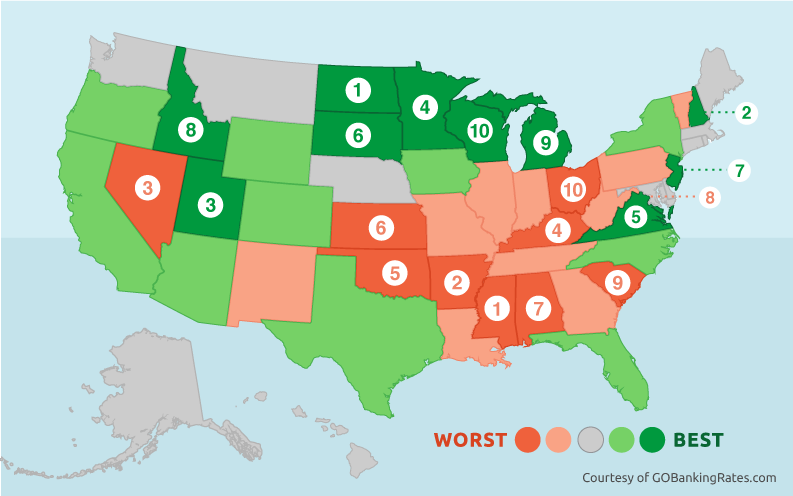 "The southern region of the country clearly lacks the resources needed for residents to take an active role in their financial well-being, and illustrates a need for Americans living in this region to proactively take steps to improve their money habits," said Casey Bond, editor-in-chief of GOBankingRates.
The states where people struggled the most with money also tended to be those with low incomes and high poverty rates. Mississippi residents, for example, had the lowest average income in the United States, according to a 2014 WalletHub study, and just over 21% live in poverty, according to Poverty USA (the national average is 14.5%). Several other states that earned low marks for money savviness, including South Carolina, Alabama, and Arkansas, were also among the states with the lowest levels of income and the highest percentage of impoverished people. Money-savvy states, on the other hand, tended to have higher incomes and lower rates of poverty.
Here are the 10 states where people were the most money-savvy, per GOBankingRates.
10. Wisconsin
More than 90% of people in Wisconsin have a checking account and 83% are enrolled in a retirement plan. Eighty percent of residents are fully banked, meaning they have both a checking and a savings account.
9. Michigan
Every high school student in Michigan must take a class in economics, one reason the state did well on measures of money intelligence. Michigan residents are also more likely to have bank accounts than the typical American, though they didn't score as well on measures of saving and investing.
8. Idaho
Idahoans are good at living within their means. They are less likely than other Americans to have delinquent debt or spend more than they earn. Plus, all high school students are required to take a personal finance class before graduating.
7. New Jersey
Nearly half of the people in New Jersey have an emergency fund, 86% are enrolled in a retirement plan, and 44% have stock, bond, or mutual fund investments, all of which helped to put the Garden State in the top 10 of financially savvy states.
6. South Dakota
Only 25% of South Dakotans had debt in collections, significantly less than most other states, and just 17% reported outspending their income. It also has a relatively low bankruptcy rate and higher-than-average percent of people (38%) who invest their savings.
5. Virginia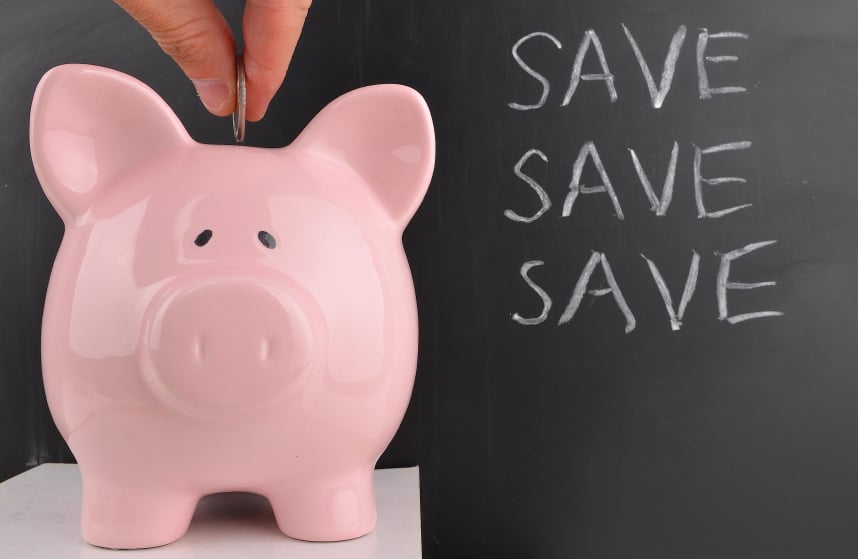 Seventy-eight percent of Virginians live within their means and 40% have an emergency fund. Those numbers, combined with the fact that high school students have to study economics and pass a test on the subject, make it the fifth-most money-savvy state.
4. Minnesota
Roughly 82% of Minnesota residents are fully banked and only 15% rely on alternative financial services (like prepaid debit cards or payday loans) to get by. The state also had the lowest percentage of people with delinquent debt – 24%.
3. Utah
People in Utah have average rates of saving and investing but they're less likely than other Americans to use alternative financial services and more likely to have a savings account.
2. New Hampshire
Eighty-one percent of New Hampshire residents live within their means and 84% are participating in a retirement plan at work. High school students are also required to take both a personal finance and an economics course, an initiative that appears to be paying off in terms of making the state's residents more money-savvy.
1. North Dakota
North Dakota blew other states out of the water when it comes to measures of financially savvy. The state has some of the strongest personal finance and economics education requirements in the country, and it also has low rates of bankruptcy and debt delinquency. Residents are well-prepared for financial emergencies and are less likely than people in other states to turn to alternative financial services like check cashing, pawn shops, and auto title loans.
Follow Megan on Twitter @MeganE_CS
More from Culture Cheat Sheet:
Want more great content like this? Sign up here to receive the best of Cheat Sheet delivered daily. No spam; just tailored content straight to your inbox.