7 Cities Where You Can Easily Bike to Work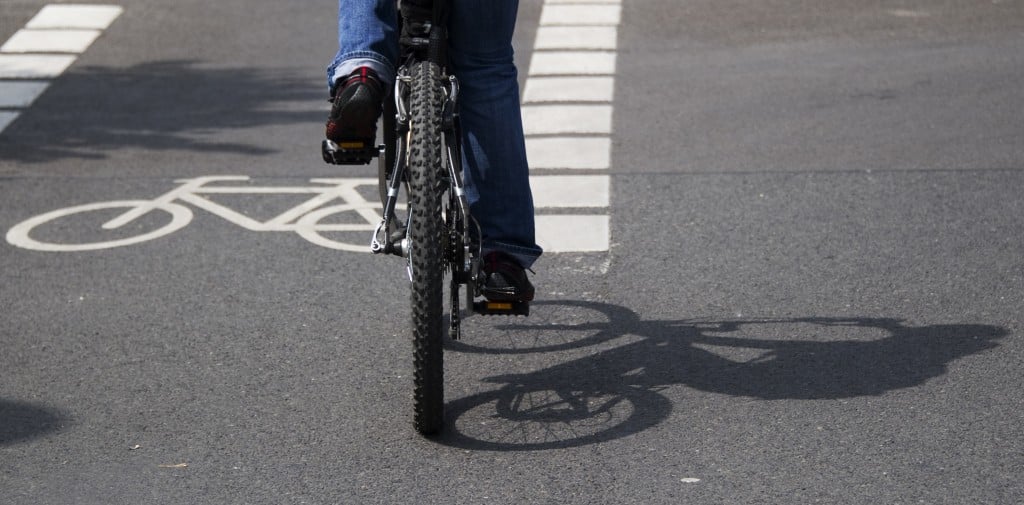 Bicycling isn't just for trail rides and third-graders on summer breaks anymore. As populations in metro areas continue to grow but space becomes limited, biking to work and to run errands is starting to become more appealing. A report from the U.S. Census Bureau from 2014 says the number of people who bike to work increased about 60% over the past decade, the largest percentage increase of all commuting methods over that time.
Commuting by bike is still a relatively niche transportation method — only about 0.6% of the entire U.S. population rides on two wheels to work. But the number has increased, especially on a city level. The western U.S. has higher rates of bicycle commuting overall, and the median commute time for those who rode a bike to work is just over 19 minutes. The rate of men who bike to work is more than double that of women, at 0.8% compared to 0.3% nationwide. In 2014, the bicycle industry had a "comeback year" with direct effect sales of $6.1 billion, up from $5.8 billion in 2013. According to the National Bicycle Dealers Association, sales have been in that range and have remained fairly stable since 2003.
Biking might be good for your wallet if you're not constantly filling up your gas tank, but it's also inherently good for your health. Any exercise is good for you, and several studies have found that people who spent 30 minutes on a bicycle scored higher in tests of memory, reasoning, and planning compared to people who didn't. Plus, bicycling will provide aerobic exercise that energizes you, instead of wearing you down before your workday even begins.
Though biking might be growing in popularity and is especially more attractive to young adults, some cities are much better than others. Some have bike-sharing programs, which have become more popular in cities like New York and around the world, for that matter. Others have advocacy groups that push for bike lanes and other infrastructure that makes biking easier and safer for those who ride.
Several groups and publications, including Bicycling.com and The League of American Bicyclists, have compiled lists about which U.S. cities are the most bike-friendly. If you live in one of these seven locations (which in most cases are found on several of these lists), you have no excuse not to hop on a set of wheels and give commuting on one a try. If your city doesn't make the list but you'd like it to, The League of American Bicyclists gives some resources about typical steps to take.
1. Portland
Portland, Ore. isn't just about flannel and craft beer. In fact, the city is recognized as one of the most bike-friendly places in the U.S. Portland has made the top of the list for Bicycling.com for the past five years, and has only increased its bicycling allure during that time. Portland has the largest percentage of bicycle commuters among large cities in the U.S. at 6.1%, according to the Census Bureau.
The League of American Bicyclists recognizes bike-friendly communities across the U.S. with a ranking system from bronze to platinum. Portland holds a platinum status, and according to Bicycle.com was the first large city to do so. The city boasts more than 180 miles of bike lanes and 79 miles of off-street bike paths, and was the first to implement bike boxes at intersections to increase biker visibility for other motorists.
The level of bike advocacy in Portland might be laughable or ridiculous to some — it's been the butt of at least a few jokes on Portlandia. But if you're looking for a community that takes its biking seriously and seeks to improve cycling safety for all, Portland is the right place.
2. San Francisco
The bike-friendly cities on the West Coast continue in San Francisco. About 3.4% of commuters bike there, and the city had the highest percentage of bicycle commuters in 2000 before being overtaken by Portland. San Francisco's Bicycle Coalition is more than 40 years old, and is extremely active with biking events, advocating for additional bike lanes and other supporting infrastructure, and encouraging students to begin biking, too.
There's a bike shuttle during rush hour across the Bay Bridge, and more than 35,000 people bike to work in the city on Bike to Work Day, typically held nationwide in May each year. These are just a few of the reasons the city earned a gold rating from the league, along with the fact that every method of mass transit is equipped to some degree with bike racks and tracks for easy commuting, even if you don't make the whole trip via bicycle.
3. Minneapolis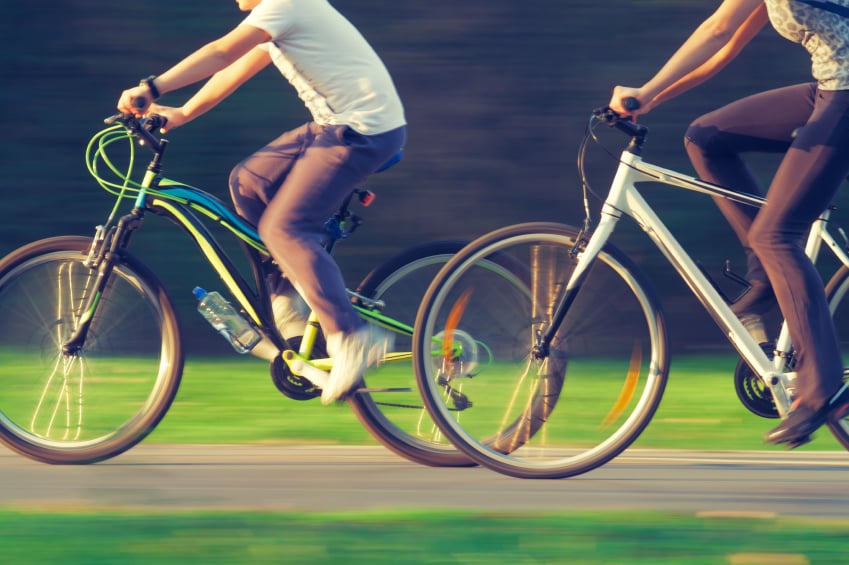 According to the bike league, Minneapolis now has the second largest number of bicycle commuters after Portland, which has less snow to compete with over the winter months. More than 90% of the elementary schools in the city offer bicycle education programs, and Minneapolis has more than 120 miles of bike lanes and trails. To promote more biking, several parking lots in the area offer lockers and showers for those who commute downtown.
Research group Redfin named Minneapolis the most bikeable city of 2015 — its subsidiary Bike Score awarded the city the highest rating among big metro areas based on the number of bike lanes, hills, destinations, and the number of bicycle commuters. Minneapolis has a score of 81.3, compared to Portland's score of 72 and San Francisco's score of 75.1. The city's website also has a page dedicated to highlighting its cycling-related initiatives, which serves as a resource for events, maps for young bicyclists, and more.
4. Boulder
Along with Fort Collins, Boulder is one of two cities in the state of Colorado with a platinum ranking from the biking league. Between 76 and 99% of all arterial streets have biking facilities — much higher than most cities. Among medium cities, Boulder has the highest percentage of commuters at 10.5%. The city invests a significant amount of money to improve biking amenities, and is well-known for Valmont Park, a 40-acre biking playground that has something for everyone from toddlers to adults.
At 86.2, Boulder also has a high Bike Score. "With more than 300 days of sunshine, more than 300 miles of dedicated bikeways, and an active culture that nurtures it, biking is one of the best ways to get around Boulder," the city's government states. The site also acknowledges that the biking community takes lots of planning, and didn't happen by chance.
5. Eugene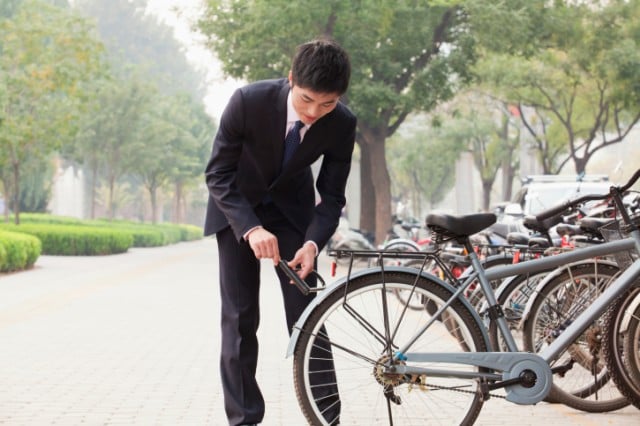 Bike commuters in Eugene, Ore. make up 8.7% of the population, the second-largest amount in medium-sized cities after Boulder. That might be because of former "Bicycling Mayor" Ruth Bascom, who was a tireless bicycling advocate and has a 14-mile riverside bike path named for her. Eugene has a gold rating from the league, and there are numerous interest groups that operate around a love for cycling.
We Bike Eugene hosts summer bike camps and weekend riding events. Greater Eugene Area Riders has been in operation for more than 20 years and organizes weekly rides for members, as well as bike parking and other amenities across the city. The groups continue to build on the biking heritage of the state as a whole, as Oregon was the first to pass a biking bill in 1971 and set aside scenic bikeways starting in 2005.
6. New York
There might not be a city as large as New York that has such a thriving bike culture. Improving walkability and bikeability in major cities is a priority for the U.S. Department of Transportation, which means biking has become more popular in many locations. The true meaning of "bike culture" is likely different for many groups of people, and the definition is up for debate, but some version of it is alive and well in the Big Apple.
Bike crashes are lower than average in the city, likely because of high caution for the number of pedestrians. Education is also good, according to the bike league, though the group says additional programs for elementary and middle school children is needed. New York operates the largest Citi Bike program in the country, and the sheer size of the city's population means it has more bike riders than any other city.
7. Seattle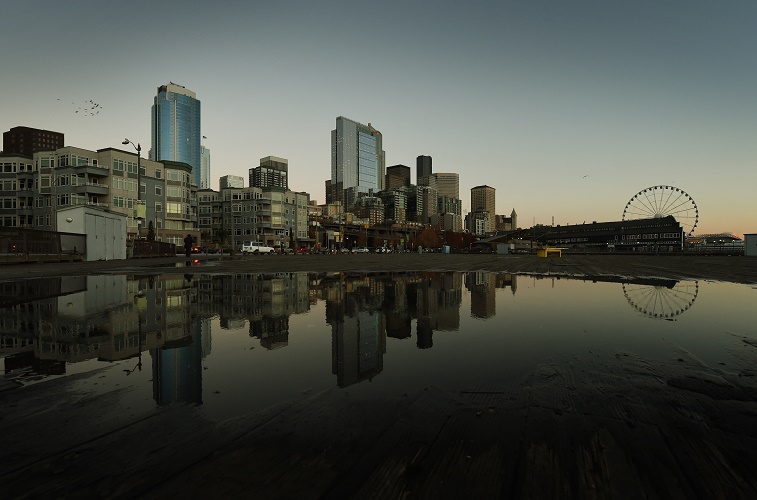 Like the other locations on our list, Seattle rises consistently to the top. About 3.4% of the population rides their bike to work, and the city's bike advocates are extremely active in the city's political sphere. In 2012, for example, 75% of the candidates endorsed by the Cascade Bicycle Club won their respective elected seats.
Washington is the No. 1 most bike-friendly state, according to the bike league, so it makes sense that Seattle would also fare well. Seattle earned a gold ranking from the group, noted especially for its outreach and advocacy. The city is continuing to create new bike paths and has a bike sharing program, and shops are even marketing clothing that looks like everyday items but are suitable for riding a bike.
Follow Nikelle on Twitter @Nikelle_CS
More from Culture Cheat Sheet:
Want more great content like this? Sign up here to receive the best of Cheat Sheet delivered daily. No spam; just tailored content straight to your inbox.