Easy Ways to Update Your Potato Salad Recipe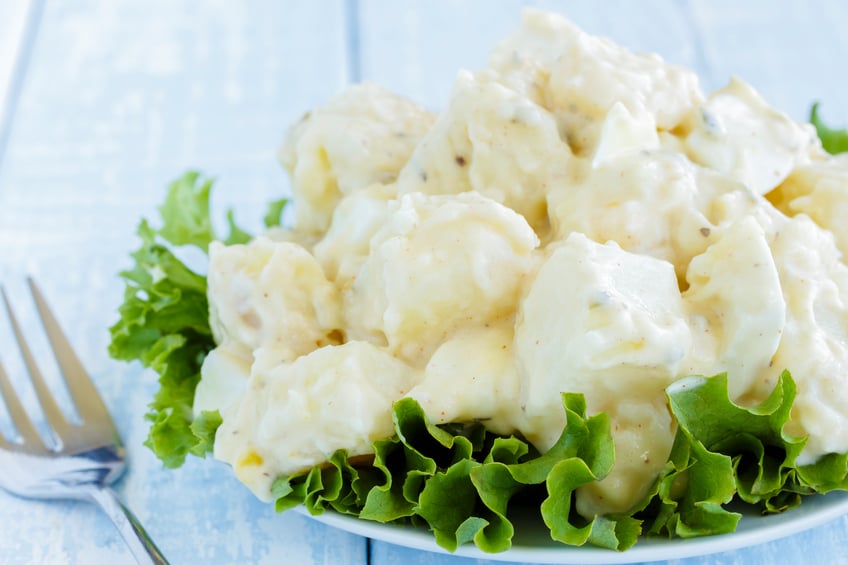 When it comes to picnic staples and summer barbecues, potato salad has cemented itself on every checkered blanket. The classic dish with potatoes, a mayonnaise dressing in some variation, and occasional additions like eggs or herbs makes this a simple dish to prepare — or pick up from your local deli.
However, summer is a time of freshness, and it's time to update the tried and true recipe with some new variations. Maybe you're looking for a lighter version without the fattiness of mayonnaise, or perhaps you want to add new flavors to a favorite dish. No matter what, there are plenty of options for making potato salad the exciting dish at the table again. Take a look at some of the following recipes for inspiration to amp up your picnic game.
1. Grill the potatoes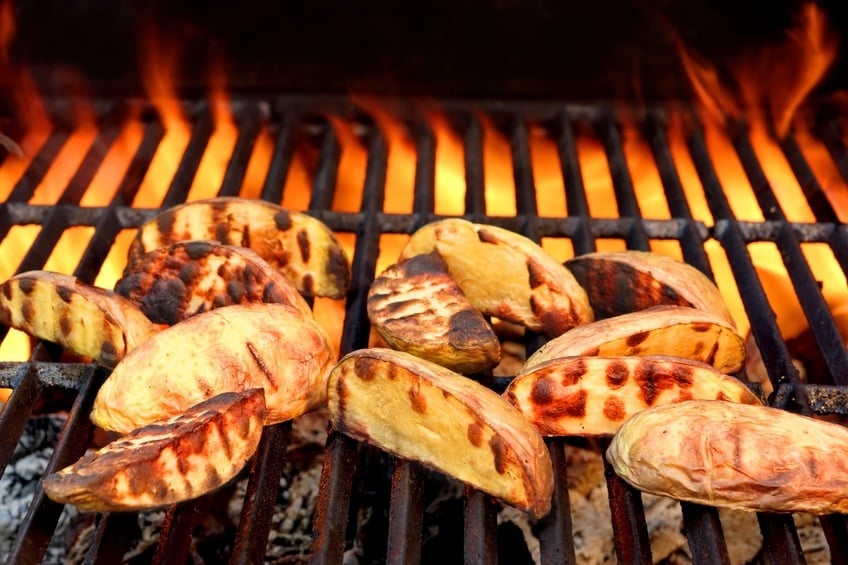 Nothing beats the flavor added to any food when there are char marks involved, and potato salad is no different. Grilling your potatoes before coarsely chopping them and adding them to your salad will add flavor and texture you can't get from simply boiling them on the stovetop. The potatoes will have a tendency to get a little more dried out after grilling, however, so Rachael Ray suggests adding them immediately to the dressing you've made, while they're still warm. This will help the potatoes soak up extra moisture, adding flavor while keeping your salad at the right consistency.
Adding fresh ingredients like oranges, rosemary, and red onion also bring brightness to the dish, which in this case relies on a version of a vinaigrette instead of a heavier mayonnaise base. This version, from Rachael Ray's kitchen, brings in arugula as well, which will balance out the flavors with a peppery undertone from the greens.
2. Turn up the smoke factor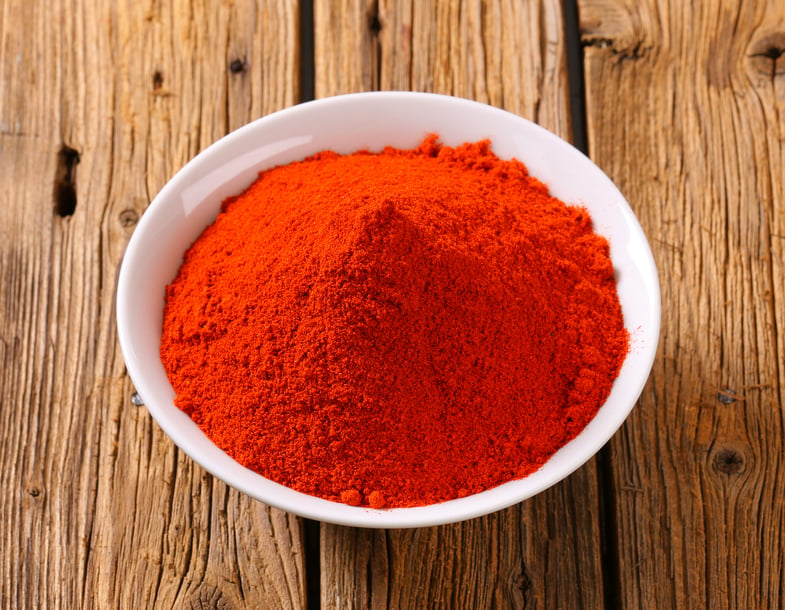 If traditional potato salad is too plain Jane for your palate, try changing the flavor profile by adding spices to the potatoes before cooking them. Paprika is already a potato's best friend in twice-baked potatoes and other recipe variations, so it makes sense that it would pair well in a salad, too. When you add the extra smoked paprika component, and cook the potatoes on a grill, you'll get a depth of flavor that can't be matched in a traditional version.
For another secret ingredient, try adding minced capers into the salad. You won't want to add them whole, but they'll add a salty, briny quality that will work well overall. Guy Fieri, who developed this recipe, said it's a bit like adding a relish component to the salad, which brightens it up a bit. Check out Fieri's recipe for Smokin' Potato Salad for the full directions.
3. Just add bacon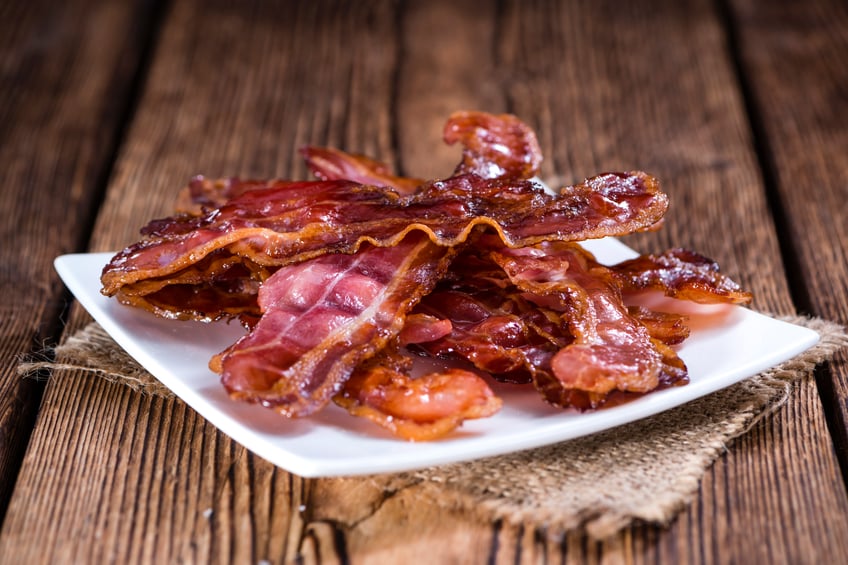 Bacon ice cream might have been a fad, but adding the salty pork[fat] to savory dishes will never go out of style. In this case, it will pair equally well with a creamy blue cheese dressing, allowing your potatoes to be canvasses for the tangy and savory qualities in the other ingredients.
Bacon adds flavor and crunch to any dish, and this one is no exception. This recipe stays true to the mayonnaise-based dressing, but allows you to get a little more creative with the other flavors. Cooking the potatoes in a foil packet makes the preparation and cleanup easy, and it will pair perfectly with any burger you snag from the grill.
To make this version yourself, try Southern Living's recipe.
4. Try international flavors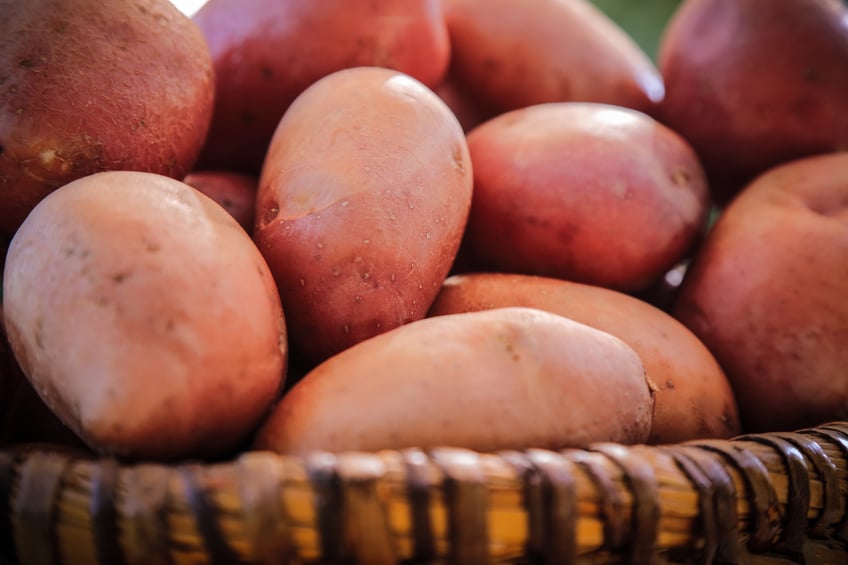 To blend American staples with an international twist, try using an Indian simmer sauce as a main ingredient in the potato salad dressing. If you already make your own simmer sauces you can do so, but even Martha Stewart suggests purchasing a quality store-bought variety for ease, and to ensure the flavors are balanced.
If you're not familiar with simmer sauces, they're traditionally added to a skillet while you cook a protein of choice, adding curry or other Indian flavors to your dish. In this case, the sauce is blended with yogurt, peas, and fresh herbs. The recipe also calls for red potatoes, from which the thin skin adds flavor and color. The Mercury News offers reviews of several popular simmer sauces available in grocery stores if you're not sure which one to try first. For full directions for the salad, check out Martha Stewart's recipe.
5. Go creamy without the mayonnaise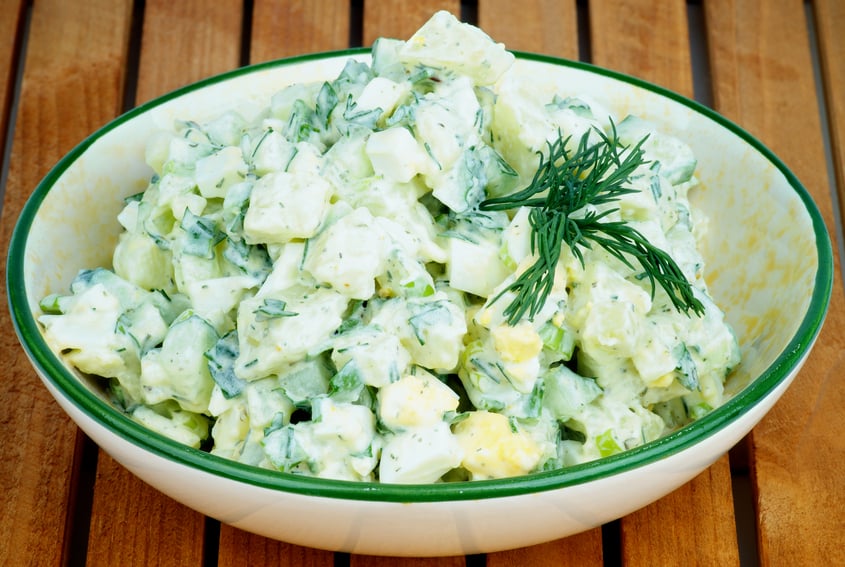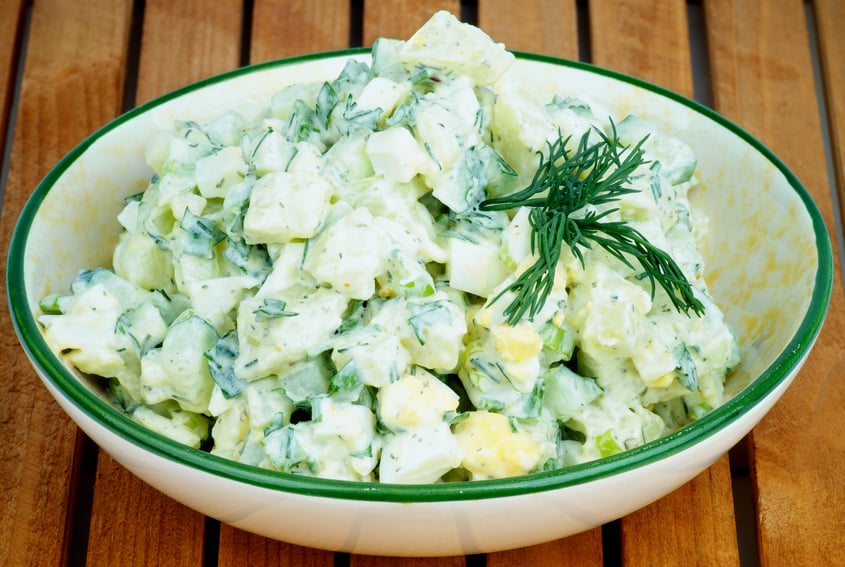 When most people think of potato salad, they envision chunked, boiled potatoes in a creamy, mayonnaise-based dressing. If you're looking for something that is a little less fattening and calorie-laden, try making the dressing with sour cream and Greek yogurt instead. The end result will be a little more tangy than the original, but will still provide the creamy texture most people expect.
Depending on the version, this fresh take might be more reminiscent of a proper English side dish. One recipe from Cooking Light adds diced cucumber and fresh dill, essentially adding potatoes to a cucumber salad. The otherwise heavy potatoes get an airy lift with the lighter ingredients, meaning you won't feel bad taking seconds.
6. Forget the creamy dressing altogether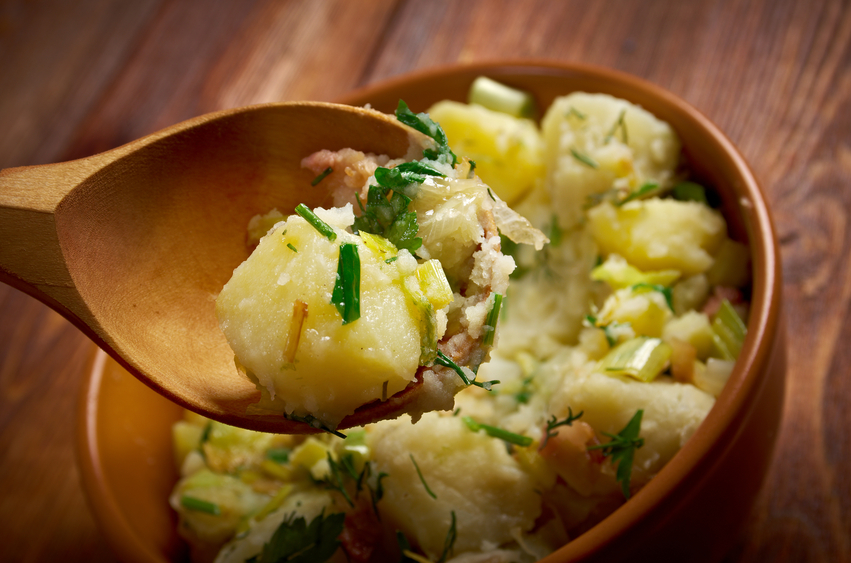 If you prefer getting rid of the creaminess completely, try making a traditional German potato salad. There are numerous variations to choose from, but the basics are an acidic base (which can include mustard and white wine, or a type of vinegar) along with bacon — always bacon — and herbs.
Saveur featured one recipe for this potato salad in a special Texas-themed edition, since the recipe is well known in the Lone Star state thanks to German immigrants who settled in central Texas. You won't win any health points by trading mayonnaise for bacon. You will, however, get a set of new flavors that pair especially well with smoked brisket, according to the publication.
7. Serve it warm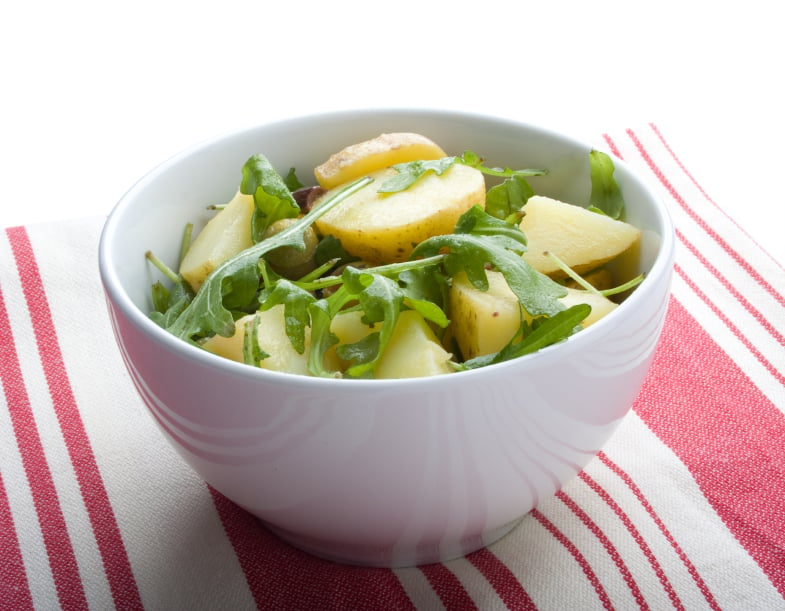 Few people like the taste of warm mayonnaise, so for this method you'll likely need to use a dressing base that's not creamy. A warm potato salad can start to look and taste a lot like other potato side dishes, but a vinaigrette, onion, and greens will keep it strictly in salad territory.
Food & Wine features a recipe that includes a mustard vinaigrette and is served with heaps of fresh arugula. It was developed by contributor and chef Paul Virant, who focuses at least in part on using regional ingredients for many of his dishes. When it comes to potato salad, adding the arugula is a no-brainer for him. "I grow a lot of arugula in my garden," he told Food & Wine. "It's so easy to grow, it's a joke."
Since arugula can also be served warm (it will wilt slightly, similar to spinach) it can pair well as a dual starch and greens dish. If you'd prefer the potatoes to be the only "vegetable" that's center-stage, you can decrease the amount of arugula or skip it altogether.
Follow Nikelle on Twitter and Facebook
More from Culture Cheat Sheet: