7 of the Best Cities in America for Beer Lovers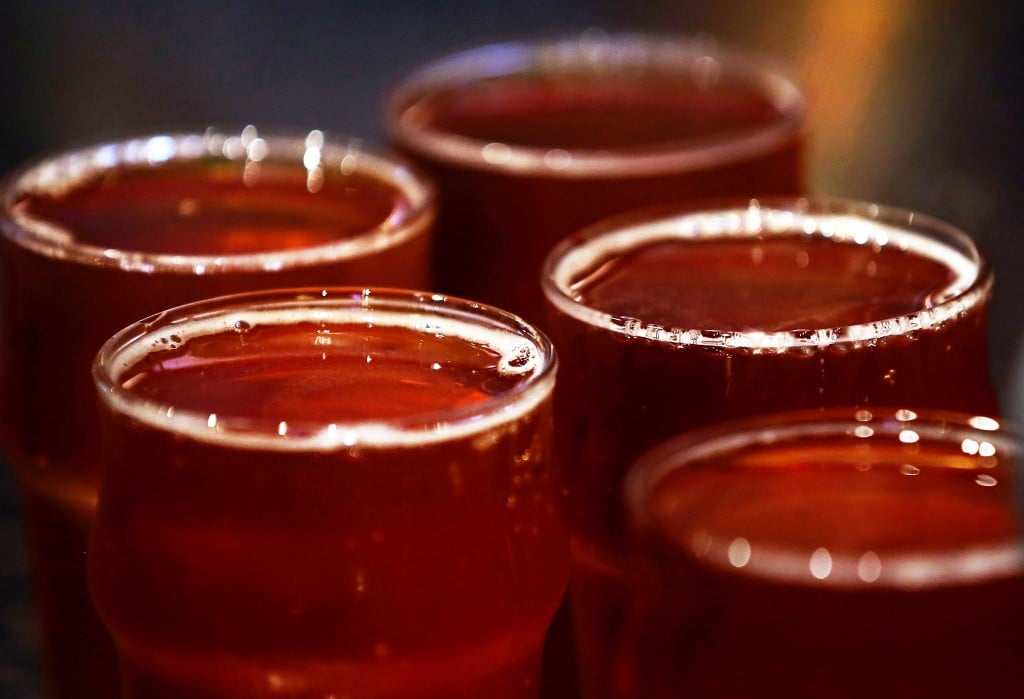 It's easy to see that beer is one of America's favorite pastimes. It pairs well with sports, backyard barbecues, and pretty much every other leisurely gathering. Making up for the lost time of the Prohibition Era, breweries have continued to grow over the years, gaining momentum recently as craft breweries take on a life of their own. At the end of 2014 there were 3,464 breweries across the country, an 18.6% increase from 2013. The beer market in the United States is worth about $101.5 billion, according to the Brewers Association, and craft beer now has an 11% share.
But where are the best places to find a good brew around the country? A stop like Burlington, Vt. is a good option, as the state ranks first across the country in breweries per capita. (Vermont has 8.6 breweries for every 100,000 adults of drinking age.) It's a tiny area that might not seem that impressive, but each year the state produces 16.2 gallons of beer per person 21 years or older, which also ranks first in the nation for per capita production. Plus, Burlington is home to Magic Hat and other breweries that have put it on the map.
Burlington is just one option of many cities across the country that have earned recognition for their hops. The Twin Cities of Minneapolis and St. Paul in Minnesota have also earned some acclaim, as has Portland, Maine, though it's often overshadowed by the other Portland across the country. We've combed the web for the cities that have earned the most reviews, the best reputations, and offer some of the best brews you'll find anywhere in the country. We know you're probably partial to your own city's local brews, but if you're looking to plan a beer-themed road trip or you're trying to choose your next vacation spot based on the beer scene, these are seven destinations you won't want to miss.
7. Seattle
Seattle might be best known for the brews that come from coffee beans, but that doesn't mean it's missing a bustling beer scene. One-third of America's beer comes from four states, and Washington is one of them. King County alone (where Seattle is located) has 78 breweries, accounting for 28% of the state's entire supply. If you take a look at the map of the brewery locations, most of those 78 are centered around Seattle itself.
Though breweries open and close frequently, 83 new sites opened in Washington last year, according to Thrillist. "When you combine such mainstays with old-school giants like Elysian and Redhook, and creative new suds-makers like Reuben's Brews and Stoup, you get a diverse and inventive range of breweries that even the most dedicated craft suds sipper can't get a handle on," the publication wrote.
Travel & Leisure conducts an annual America's Favorite Cities survey of about 50,000 people across the country, and Seattle ranked No. 4 in 2013 for being one of the best beer cities. Fremont Brewing has earned a reputation for being pet friendly (dogs are allowed, as long as they're on a leash) and also for the free pretzels they offer. The rest of the food is up to you, so packed picnics aren't entirely abnormal. Sports fans will recognize Pyramid Breweries — their original location is right across from Safeco Field where the Mariners play, and a block from CenturyLink, the home of the Seahawks.
6. Grand Rapids, Mich.
There's more than 30 breweries listed on Beer Advocate's website in the Grand Rapids area, and is home to a variety of quality breweries of every size. Founders Brewing Company is perhaps the best known, and continues to grow its distribution. (The plan is to ship Founders brew all over the Midwest, starting with the Dakotas and expanded service in Minnesota.)
What helps to put Grand Rapids on the map is its proximity to Kalamazoo, another well-known beer town in Michigan. The city even dedicates an entire page to its brewing prowess. Grand Rapids is less than an hour away, making it an easy trip to visit Bell's Brewery, the oldest microbrewery in the state.
Back in Grand Rapids proper, though, other stops like Brewery Vivant (known for its Belgians), Mitten, and Harmony provide plenty of options if you don't want to make the drive. "Thanks to brewers who aren't afraid to venture into uncharted waters, these breweries have experienced tremendous growth in the two years they've been in business," Livability writes of the city's beer scene.
5. Cleveland
Cleveland's been working to clean up its image for the past several years, and apparently so has its beer scene. As the Rust Belt makes its comeback attempts, breweries are popping up. "The Ohio City neighborhood is ground zero, with the infamous Great Lakes Brewing seeming to have birthed a small revolution in the area (Nano Brew and Market Garden are highlights)," Thrillist writes.
It appears some beer experts agree that Cleveland's making its mark on the brewing industry. "The Midwest — American beer's ancestral seat — is finally stealing the spotlight back from the craft brew–sodden coasts," William Bostwick, author of The Brewer's Tale: A History of the World According to Beer, told Conde Nast Traveler. "The freshest flavors and most creative styles pour in places like Cleveland, home to super-small-batch start-ups such as Platform (try their Anathema series, aged in local cider barrels)," Bostwick went on to explain, also recommending Nano and Market Garden.
Cleveland is also starting to be recognized by the public at large, as it was voted No. 4 in Travel & Leisure's 2014 list of best craft beer cities. "Clevelanders know their craft beer, especially locally made beer. That's because for years, Northeast Ohio—which includes the Cleveland and Akron metropolitan areas—was really the only craft beer scene in Ohio. There were more breweries here than in Columbus, Cincinnati, Dayton and Toledo combined," explains All About Beer Magazine. Another requisite pit stop is the Great Lakes Brewing Company, the state's first craft brewery. The city even hosted its first-ever Bacon and Beer Festival in May of this year — a food that's also having a moment in the spotlight.
4. San Diego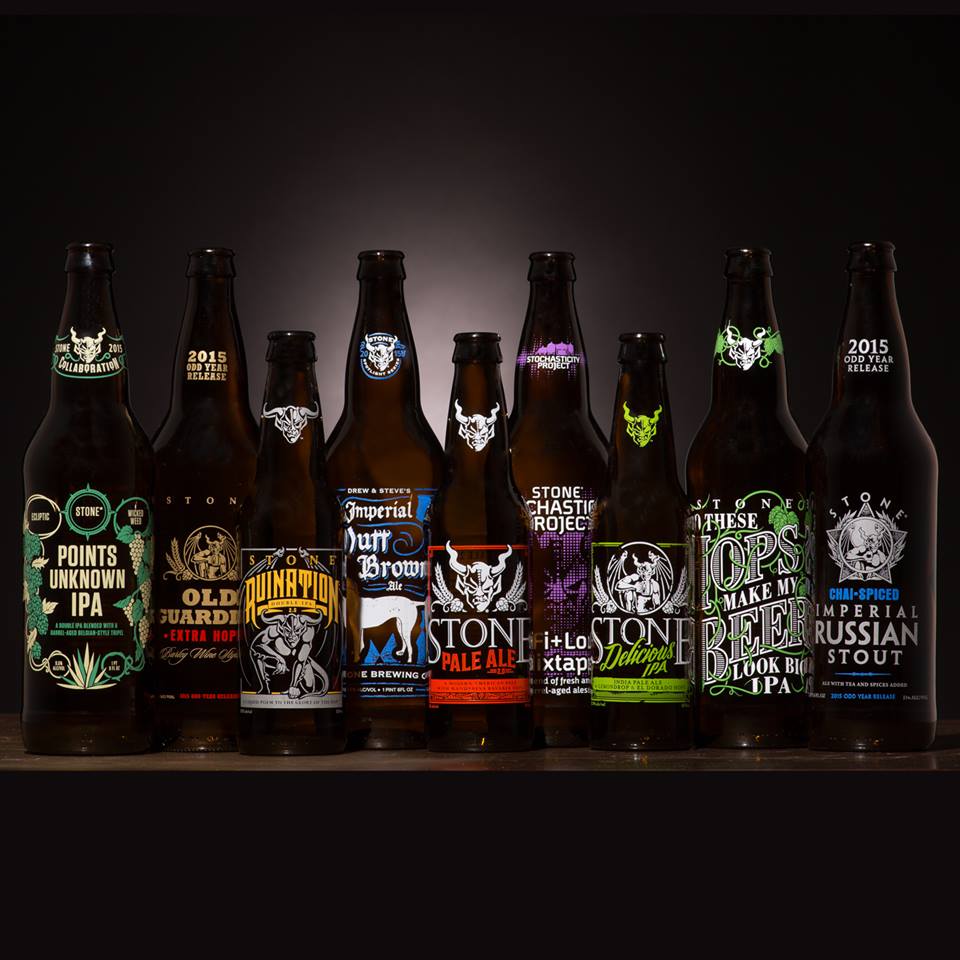 Likely because of its sheer size, the state of California is home to 431 breweries, ranking first in the nation. (The equally momentous population size, however, means that brews per capita are much lower, ranking 20th.) In terms of production, the state produced more than 3.4 million barrels of craft beer in 2014, second only to Pennsylvania's 4.1 million barrels.
Perhaps because San Diego also boasts sunny, perfect weather that's perfect for an evening of brewery hopping, but the city hosts almost too many pubs, breweries, and local watering holes to count. Thrillist did count, however, and writes that the city has more than 100 licensed breweries. The city has its own brewer's guild, and there's another 45 breweries or so that are planned but not in operation yet.
Stone Brewing Company, the behemoth of the area, now has connections across the country and even in Berlin. The main operations are conducted in Escondido, and the company creates and bottles more than 32 brews, either on their own (which makes up a bulk of their production, including their Bastard series) or through collaboration. "Laid-back beach towns are my favorite getaways, so San Diego is a no-brainer when it comes to combining flip-flop casual with seriously excellent craft beer," wrote Erika Reitz, editor in chief of Draft magazine. "It's a mecca for hoppy, West Coast IPAs (found on tap just about everywhere), and there are so many spots around SD that should be on every beer lover's itinerary."
3. Asheville, N.C.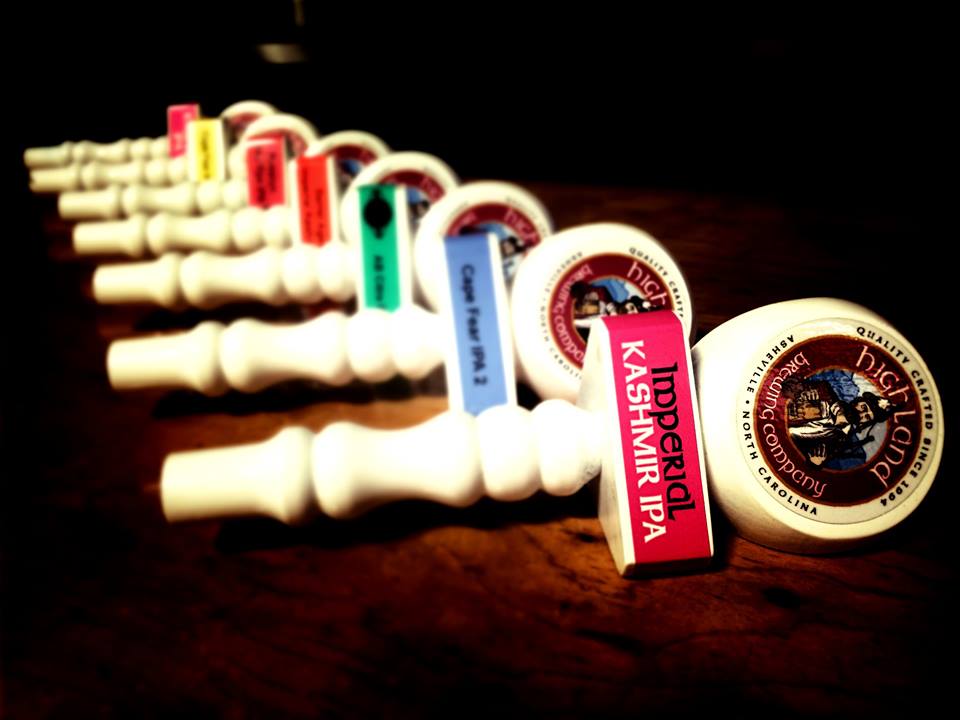 Asheville might be incredibly small compared to some of the other cities on this list (about 87,000 people call the city home), but it makes up for quantity with breweries that are bound to impress. If you're looking to avoid the crowds in some other big-beer attractors, try Asheville on for size. The city is in an area that was home to many ardent supporters of Prohibition, but it's making up for lost time.
The city won Examiner's Beer City USA poll four years in a row, more recently taking a backseat to previously mentioned Grand Rapids. NPR has referred to it as the "Napa Valley of beer," since Asheville hosts more breweries per capita than any other city. (It has a total of 21. This sounds low, but keep in mind Asheville's teensy population, too.) Highland Brewing Company is reported to be the oldest brewery in the city, founded in 1994.
Joshua Bernstein, author of The Complete Beer Course, described a recent trip to Asheville this way:
"Over the holidays, I spent several pleasantly buzzed days in Asheville, North Carolina, which has a dense, walkable collection of world-class breweries. I ditched the car and strolled from Wicked Weed, which specializes in hoppy IPAs, to Burial Beer for an a.m.-friendly Skillet Donut Stout and Twin Leaf for its deceptively potent Luminosity Belgian–style tripel. Finally, I plopped down at Wicked Weed's brand-new Funkatorium offshoot to overdose on sour brews. Now my liver needs a vacation."
2. Denver
Denver might get a bad rap from craft brew lovers because of its close proximity to Golden, the historical ground zero for Coors. Blue Moon, which started as a craft outfit once upon a time, got its start on the same grounds as present-day Coors Field, home of the Rockies. That's just one of the reasons why it makes Thrillist's list of great beer cities, and Livability deems the downtown Denver area the best beer walk in the country.
Colorado Governor (and former Denver mayor) John Hickenlooper was a co-founder of Wynkoop Brewing Company, which opened as the city's first brewpub in 1988. Great Divide Brewing Company is also a tried and true staple.
But perhaps what puts Denver on the list more than any of its breweries — and there are many — is that it's been the home of the Great American Beer Festival, which has been around since 1982. The festival this year will run from September 24 to 26. Tickets to the event are known to sell out fast (online tickets sold out in minutes), but go on sale for the general public July 29.
1. Portland, Ore.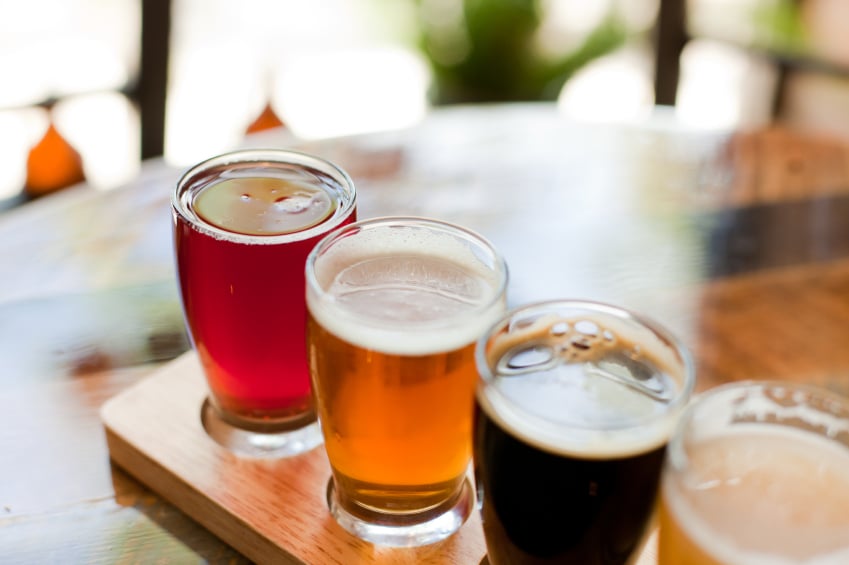 Portland tops almost every beer destination list out there, but just because it's becoming a stereotype along with the residents' flannel shirts doesn't mean it's not without good reason. Oregon ranks 2nd in the nation for breweries per capita (there's 7.4 breweries for every 100,000 people of drinking age), and has the largest economic impact per capita nationwide. Thrillist writes that the city has the largest volume of beer production in the country, thanks to the 70 breweries that have made their home within the city limits alone. (That's not counting the suburbs.) Portlandbeer.org has an interactive map that tracks 4,459 beers from 56 of those breweries.
Portland has landed securely at the #1 spot for voters of Travel & Leisure at least two years running. Widmer Brewing Company opened in 1984, just a few years after home brewing was legalized in Oregon in 1979. But the city has a rich history long before some of the "newer" breweries sprouted up: German immigrant Henry Weinhard is said to have built one as early as 1862, even offering to run beer through the city's public water fountains (as legend has it) and providing free suds to his employees. Henry's Tavern now pays homage to the Blitz-Weinhard Brewery, which brewed beer on the site for more than 140 years.
There's plenty of other breweries worth your time, including Bend, Ore. transplant Dechutes. It's also not completely overrun with insufferable beer snobs, Thrillist notes, as the city is credited with making Pabst popular among younger generations. The city also never misses an opportunity to host a beer festival, and there's normally at least one per month – with numerous options from June until September.
More from Culture Cheat Sheet: