9 Destinations Food Lovers Must Visit This Fall
Pumpkin cheesecake, pie, roasted butternut squash, Apple cobbler, and hard cider (and heck, apple just about anything); when it comes to fall eats, there's no shortage of warm, nourishing delectable bites. Whether you're ready to eat your way beyond your own nook of the culinary universe or just looking for a quick getaway, look no further than these unbeatable spots to fulfill your travel bug — and just about any hedonistic fantasy your stomach may desire.
Farm-to-Table Adventures and Knox Brew Tours (Knoxville, Tennessee)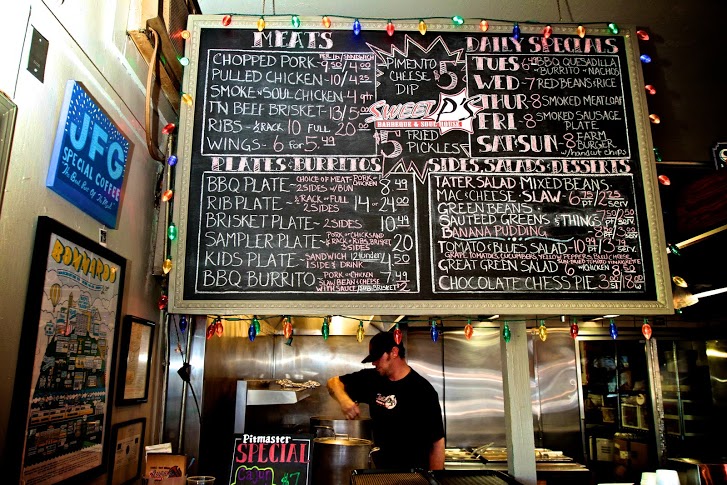 Warning: Serious plate and mug envy will follow. Start planning your trip to this true Southern gem today, which explodes with culinary culture that interprets the whole "farm-to-table" thing as a lifestyle more than a snobby stamp on a menu (your chef probably knows the first name of the farmers who grew your heirloom tomatoes if she didn't pick them from her own garden).
Start with an early bite at Windows on the Park at Holiday Inn World's Fair Park, with captivating views of the 1982 World's Fair. Praline waffles? Fried pickle chips? You don't have to tell us twice. Wash down the evening with a "grain to glass" tour with Knox Brew Tours (Splurge for a private tour so you can make it work with your timing) that will leave you feeling swilled and satisfied after four beer samples at each stop. Though perhaps not so satisfied that you can't make room for mind-blowing mac and cheese like you've never had before at Sweet P's Downtown Dive (pictured above). Or pair it with a hair of the dog to save you the next morning.
Vegan? Fear not. This surprisingly veg-friendly city has you covered. Beeline to local favorite, The Tomato Head for a baked tofu, sprouts, and pesto sandwich with a glass of beer at the bar, or plant yourself at the desserts counter, where vegan treats like their better-than-the-real deal chocolate chip cookies abound.
Fishing Excursions with 1000 Islands Harbor Hotel (Clayton, New York)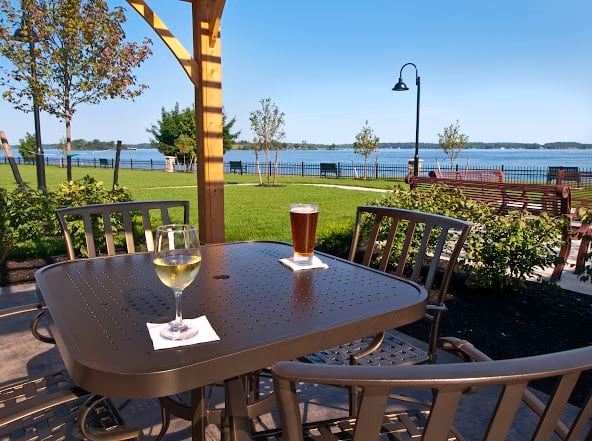 Located on St. Lawrence River situated in beautiful upstate New York's Thousand Islands region, this newly-opened hotel provides guests with a unique culinary experience right at their fingertips, as guests head out on St. Lawrence River to fish with Captain Jeff Garnsey.
Up next: Treat yourself to an indulgent and magnificently tasty meal. The day's haul is cooked over a hardwood campfire for a traditional Shore Dinner (a Clayton staple since 1872). Salt pork sandwiches and fried fish are prepared in a single cast iron skillet, followed by French toast served with local maple syrup.
Sparkle and Savor at Solage Calistoga (Napa Valley, California)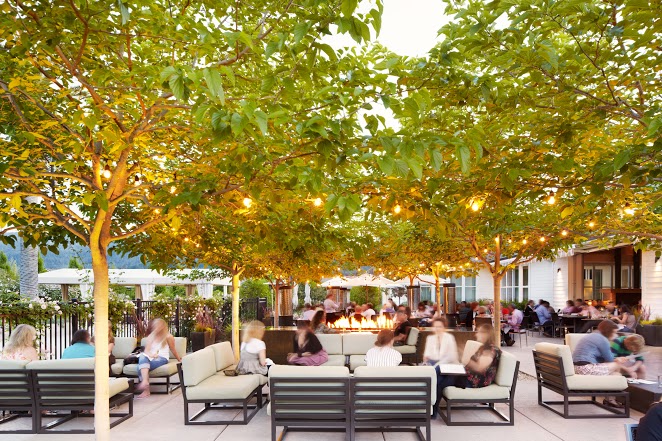 Napa is the new Las Vegas, Nevada. Tucked in the heart of Napa Valley, six-time Michelin Star-rated Solbar restaurant at Solage Calistoga is an ideal setting to treat yourself to all that fresh Californian cuisine your West Coast transplant friends have been raving about (and the panoramic mountain views and picturesque vineyards don't hurt).
This fall and winter, the resort will host a Sparkle and Savor holiday series, an interactive six-week series pairing celebrity chefs with sparkling wines and Champagnes from around the world. Chef Hung Huynh, Top Chef winner and curator of the Catch global empire, and Chef Ken Myszka of Epiphany Farms Enterprise will kick off the epicurean series on November 28. Their dishes will be accompanied by sparkling wine from Taittinger's nearby Domaine Carneros. A portion of the proceeds will benefit the Calistoga Education Foundation, which focuses on the enrichment of educational opportunities in the local public school district. Tickets start at $250 per person.
Taste of Autumn at Mirbeau Inn & Spa at The Pinehills (Plymouth, Massachusetts)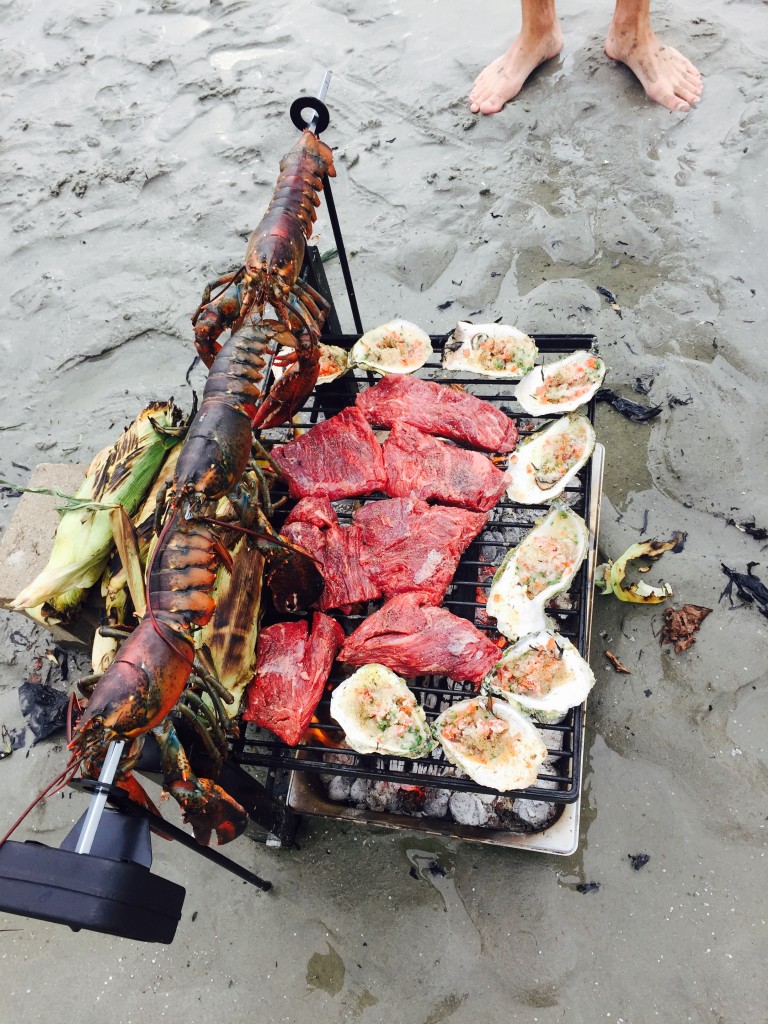 Mirbeau Inn & Spa at The Pinehills in Plymouth, Massachusetts offers unique, interactive experiences to guests with a penchant for local food and foraging. The inn's Executive Chef, Stephen Coe, has been working with local farmers and fisherman since the inception of his career and counts beekeeping and oyster foraging among his favorite hobbies. He's incorporated his love for sourcing his own ingredients into unique food experiences for guests.  Late this summer, Chef Coe will guide guests through a local oyster farm and take them through the process of picking and shucking their own oysters.
Once prepared, Chef Coe will have dining tables set up for guests on a nearby sandbar and will grill the oysters for the participants to eat, right on the spot! Accompaniments include scallops, lobster, saltwater corn, and Prosecco. This experience is $150 per person, limited to about 20 guests at a time, and is dependent upon tide and weather conditions. The dinners can be arranged for special group outings.
Chef Coe also offers interesting food adventures throughout the year. Upcoming events include a "Bee and Bourbon" dinner featuring local honey harvested by Chef Coe (who is also an avid beekeeper), as well as a "Bog-to-Mouth" dinner at a Plymouth-area cranberry bog.
Personalized Private Chef Dinners at Sanctuary on Camelback Mountain (Paradise Valley, Arizona)
The "Mi Casa, Mi Chef" package elevates the relationship between diner and chef to unexpected heights. From the arresting vantage point of Sanctuary's Mountainside Estates, guests work hand-in-hand with a Sanctuary chef (like Food Network star Beau MacMillan) to plan and execute their specially curated, one-of-a-kind dining experience, letting the day's best fruits, vegetables, fish, and meat dictate the menu. They join the chef in the kitchen of their private home, working side-by-side to prepare the feast.
Surprising your partner? In-home spa treatments bring the package to Wish-Every-Vacation-Offered-That status.
Fall Harvest Experiences at Omni Bedford Springs Resort (Bedford, Pennsylvania)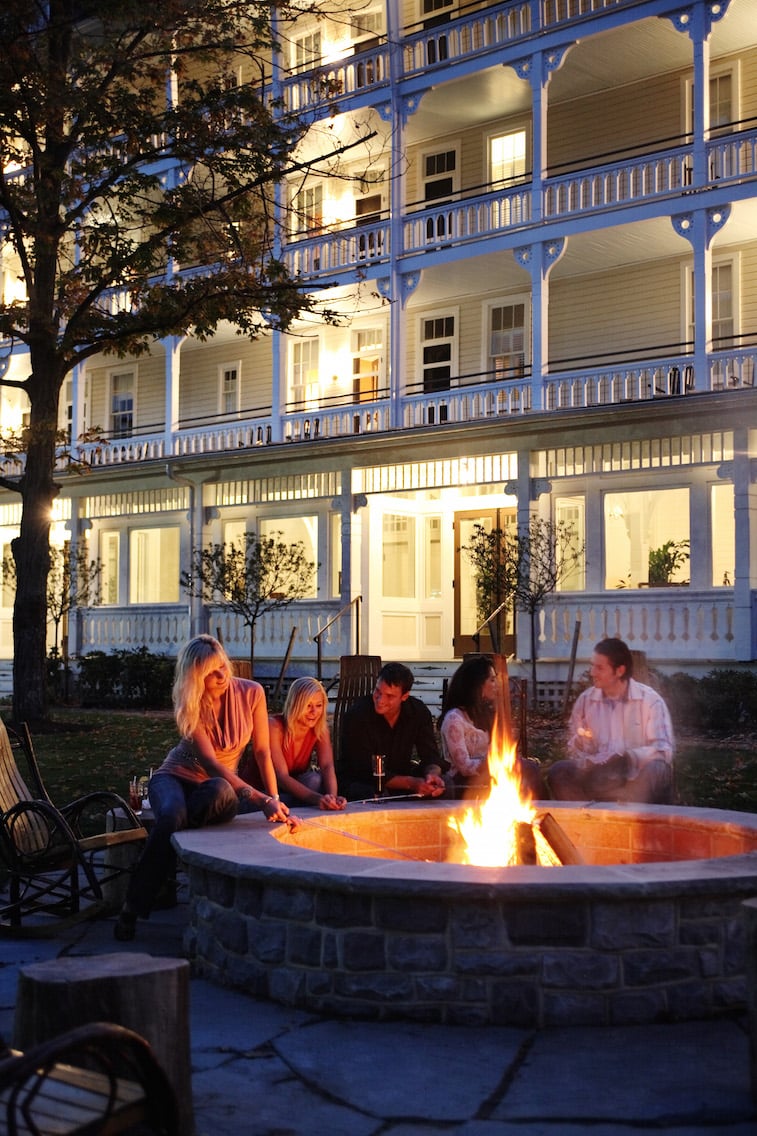 Sure, foliage is pretty. But it sure washes down better with hedonistic delights you can't stop drooling over. Nestled in the Allegheny Mountains, Omni Bedford Springs Resort in Bedford, Pennsylvania is the ideal destination to take in autumnal weather and fall food favorites.The resort is  hosting Candy Apple-Making Classes, so guests can learn how to craft this classic autumn treat from expert chefs.
Pumpkin lovers can indulge in Chef David Noto's artfully crafted trio of pumpkin-flavored recipes throughout the season, including a tantalizingly sweet pumpkin mousse with cinnamon and nutmeg, a creamy pumpkin bisque you won't want to miss, and the bar's new Wigle Pumpkin Spiced Old Fashioned, made with the resort's custom-blended, single-barrel whiskey created in partnership with Wigle Whiskey.
Beyond Fresh Sashimi at Chatham Bars Inn (Chatham, Massachusetts)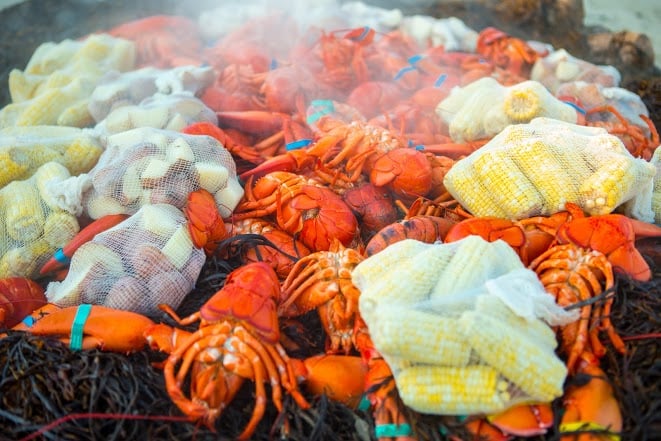 Think back to your favorite culinary memory. Chances are, it was stumbling upon a random gem of a restaurant sans Yelp or the help of Google Maps. Or maybe it was a special family recipe served with loved ones in a beautiful setting.  At Chatham Bars Inn in Chatham, Massachusetts, on the famed peninsula of Cape Cod, they take that message to heart and recognize the importance of letting special gastronomic moments unfold organically.
The oceanfront resort's luxury fleet stands ready to whisk guests to sea for big game sport fishing (The biggest guest catch was a blue fin tuna that clocked in at an impressive 350 pounds). When opportunity strikes, Executive Chef Anthony Cole will greet boats at the shore and immediately filet fish for fresh sashimi, served complimentary to guests on the beach with the fisherman's OK.
A Traditional Japanese Dinner at The Umstead Hotel and Spa (Cary, North Carolina)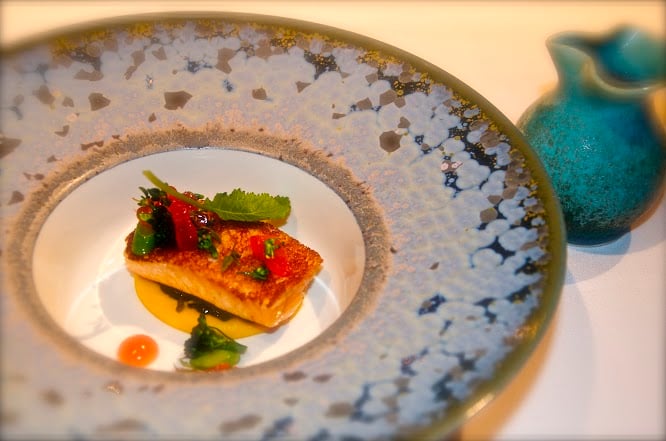 Herons, the restaurant of this renowned hotel and spa in Cary, North Carolina, begins the seven-course Kaiseki dinner (a traditional multi-course Japanese dinner) with Executive Chef Steven Greene doing a spectacular table-side tea ceremony (this video captures the wow-factor of the process).
The drink is served in custom dishware by potter Ben Owen, whose large-scale works are showcased throughout the art-centric Forbes Five Star, AAA Five Diamond hotel. This unexpected start to the dinner experience is a perfect complement to the "source local" mentality at The Umstead, which relies heavily on N.C. products and produce from its own garden and nearby farm.
Autumn Beer Brunches in "Beer City USA" (Asheville, North Carolina)
Step aside, bloody Marys. Beer-plus-breakfast sounds like a winning equation if you ask us. This fall, The Omni Grove Park Inn in Asheville, North Carolina, is hosting monthly Beer Brunches at EDISON craft ales + kitchen. Serving local craft beers and regionally inspired dishes, EDISON is honoring Asheville's "Beer City USA" title by bringing together inventive cuisine and local brews in these delicious, boozy brunches. Kicked off earlier this October, the first brewery showcased will be Oskar Blues Brewery, followed by New Belgium Brewing Company, and an Asheville favorite, Highland Brewing Company.
Each Beer Brunch will offer a carefully curated menu highlighting the partnering brewery, and a brewery representative will be on site to answer questions and share little-known stories about the beer. Guests can enjoy dishes like the smoked tri tip benedict or the vanilla and buttermilk french toast while taking in panoramic views of the Blue Ridge Mountains and indulging in one of Asheville's favorite pastimes: beer. Beer Brunches will take place from 12 to 3 p.m. one Sunday each month through the end of 2015.
 More from Culture Cheat Sheet:
Want more great content like this? Sign up here to receive the best of Cheat Sheet delivered daily. No spam; just tailored content straight to your inbox.