This Is the Best Airline in the United States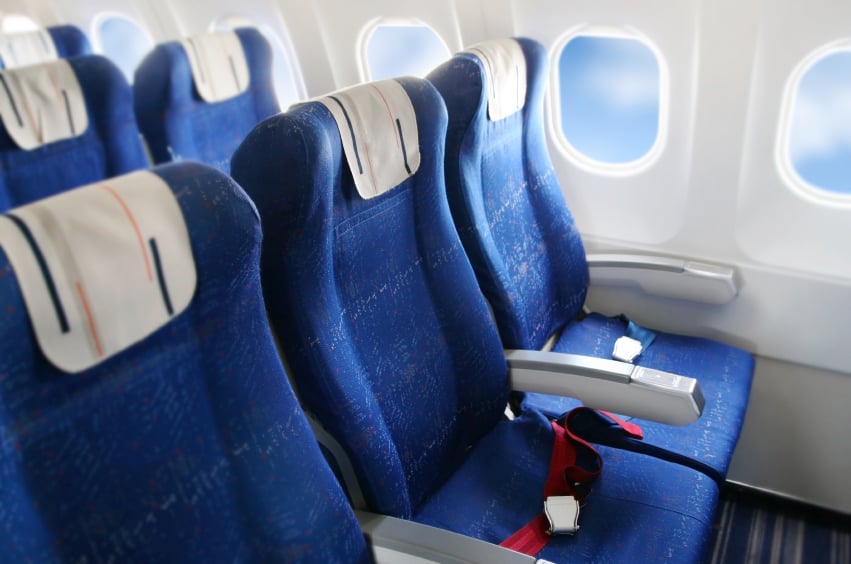 Sound the alarm. In a world where airlines have a terrible reputation for long delays, cramped seats, lost baggage, and negligent customer service, some airlines are doing things right. For the most part, we're more accustomed to hearing about safety violations, on-board inconveniences, and terrible travel experiences. So when we hear some airlines are doing everything right, we're all ears.
Plenty of publications try to tell you which airlines are the best just by looking at customer satisfaction surveys. But if you really want to discover the best airlines, those polls give a pretty inaccurate picture. Was somebody's flight actually late, or did they just have a long layover? And did the gate agent really skip over a boarding group, or did a passenger miss the announcement? Was that carry-on actually within the size limits, or should it have been checked? You see the problem.
So The Points Guy set out to rank the best airlines based not on customer surveys but on objective data. Curious about the results? Read on to learn which airlines you should fly and which you should avoid.
10. Spirit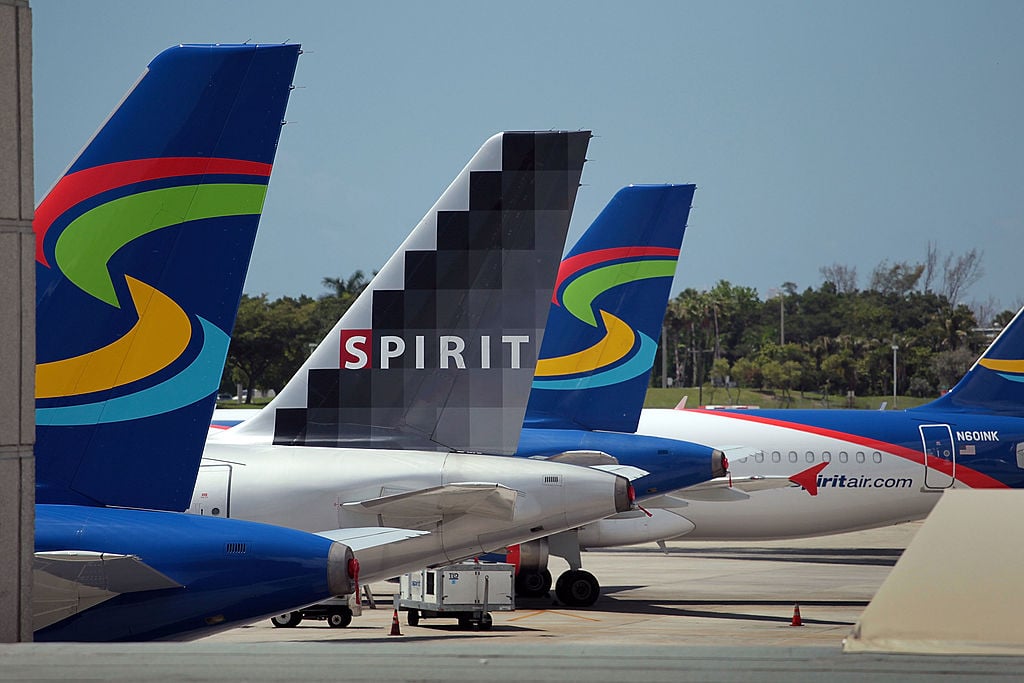 Spirit probably won't number among the best airlines anytime soon. Many people dislike Spirit. And out of The Points Guy's 10 different criteria — airfare, baggage and change fees, route network, on-time arrivals, cabin comfort, customer satisfaction, lost baggage, involuntary bumps, frequent-flyer program, and lounges — Spirit finished dead last in four. Those were on-time arrivals, customer satisfaction, cabin comfort, and frequent-flyer program. It also came in second to last on baggage and change fees.
Spirit leads all the other airlines in terms of cheap airfare but invokes the ire of passengers by attaching fees and advertising to just about everything on board. In fact, Spirit might be the most hated airline of all.
But Airfare Watchdog reports that "if you're still grumbling about Spirit Airlines, you're probably doing it wrong." The publication's logic? The Spirit experience might be dissatisfying if you don't know what you're getting yourself into. But Airfare Watchdog reports that "no other North American airline is quite so crystal clear on the subject of what it can and cannot do for its customers and how much everything will cost." The fares are incredibly cheap. But you'll pay extra for just about everything else.
9. Frontier Airlines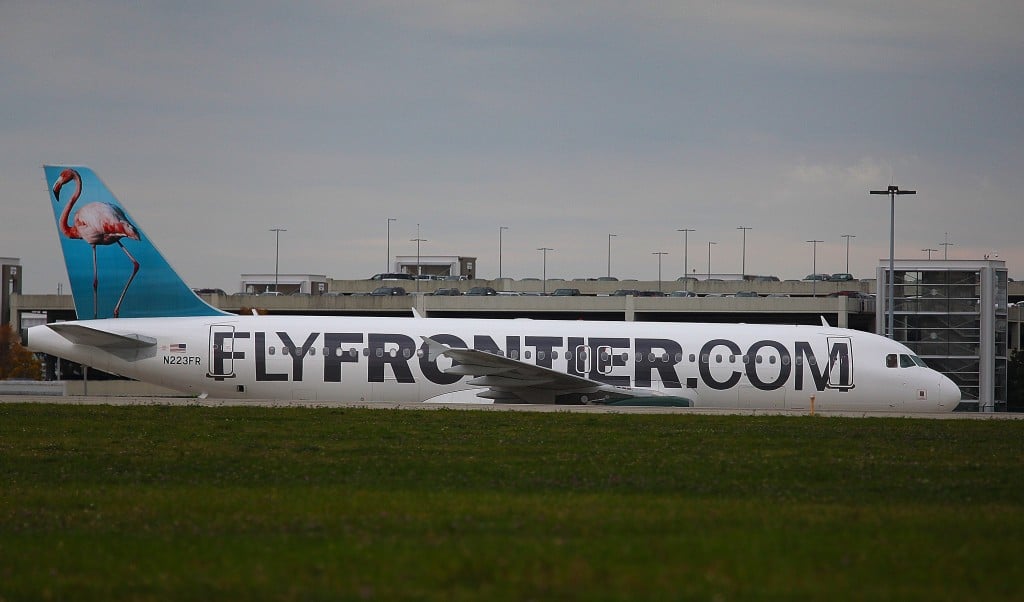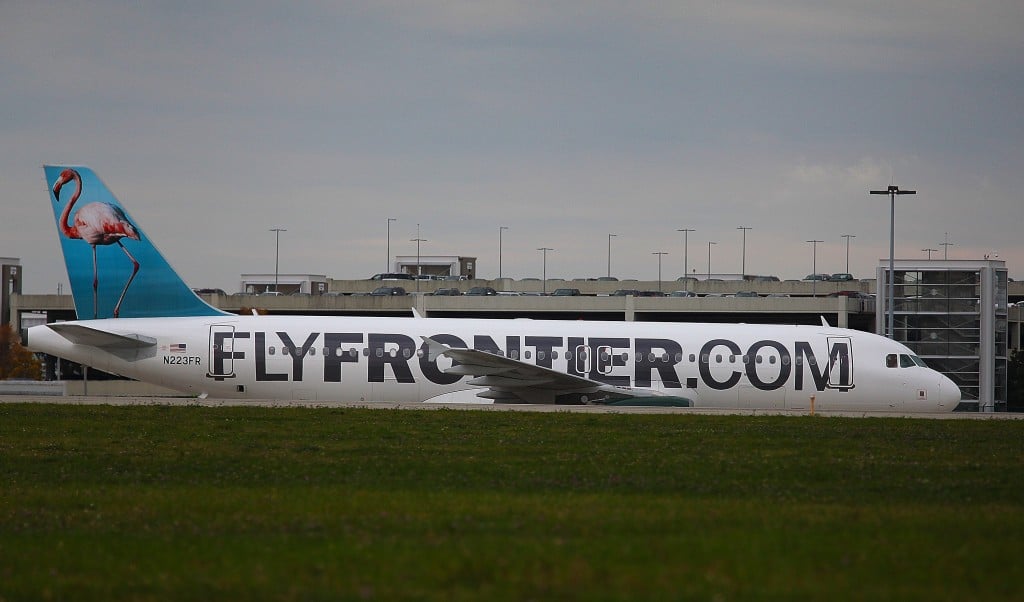 Another budget carrier that doesn't earn a "best airlines" reward? Frontier. It came in second to last in many of the same areas where Spirit finished last. But a silver lining? It came in second from the top when it comes to cheap airfare.
The Points Guy notes the experience on low-cost carriers is different from what you'd expect on other airlines. But you can still enjoy your flight — and avoid sticker shock — if you familiarize yourself with the fees.
Now that you've adjusted expectations, there are plenty of reasons to fly Frontier, besides the cost savings. It made headlines by trying to improve the middle seat. That sounds pretty impossible. But the airline decided to install seats that give middle-seat passengers an extra inch of width, compared to what you'd get in a window or aisle seat. Does that make Frontier the best airline to sit in a middle seat? It's possible.

8. Hawaiian Airlines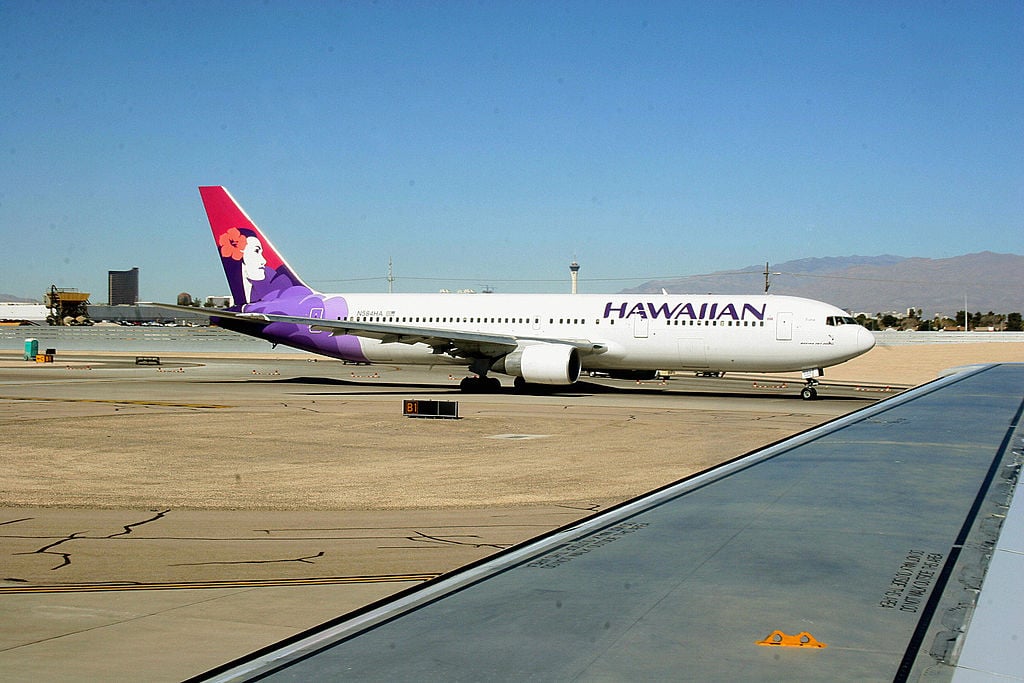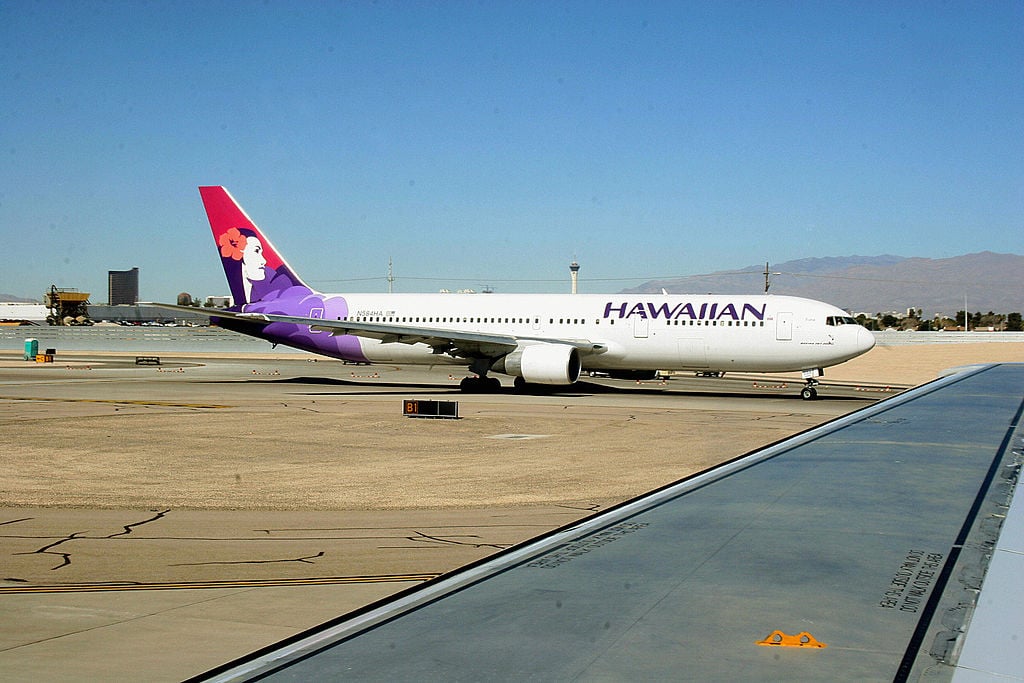 Hawaiian Airlines doesn't earn a great rating, either. It was the most on-time airline in the study. (That might elevate it to the best airline spot for punctuality-obsessed travelers.) But Hawaiian has the smallest route network. Its high fares also hurt its score, as did the fact that it only has lounges in Hawaii. Plus, The Points Guy characterizes Hawaiian's frequent-flyer program as only "middling." Hence the airline's eight-place finish.
There are still plenty of reasons to fly Hawaiian. In fact, the airline might offer the perfect way to expand your culinary horizons. Travel + Leisure raves about the airline's on-board snacks, which it ranks as some of the best in the business. Hawaiian offers passengers popcorn with a wasabi and ranch coating and Kona Chips doused in furikake flavoring (a Japanese condiment). Plus, the publication notes that "locally grown speckled sweet potatoes and purple taro are addictive crunchers, too." Hawaiian's First Class menus also won the airline second place in Travel + Leisure's ranking of the best airplane food.
7. Delta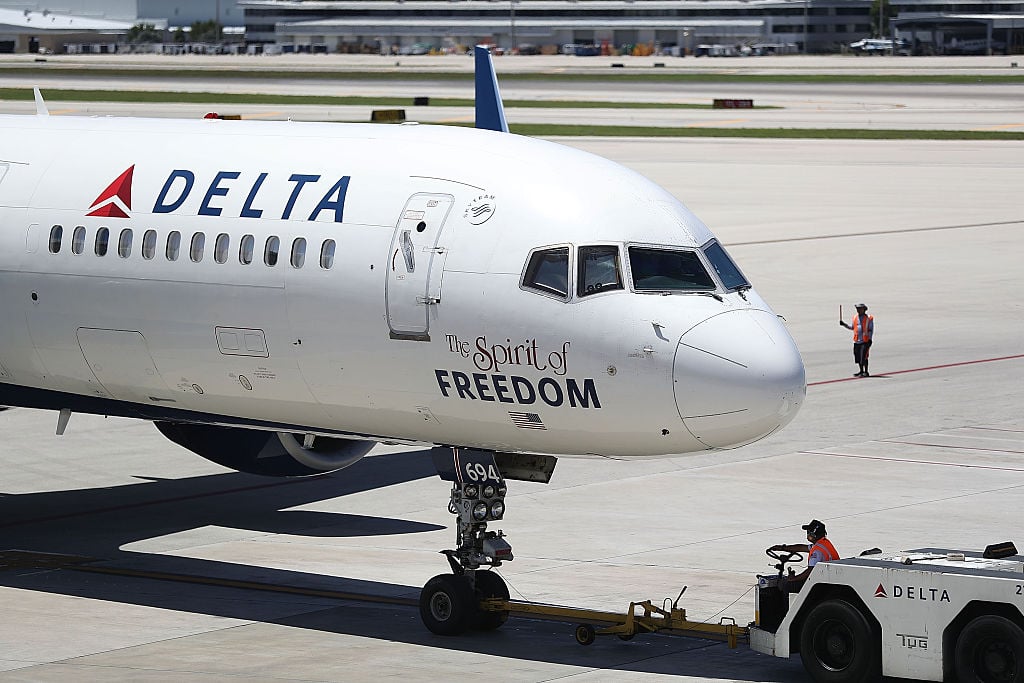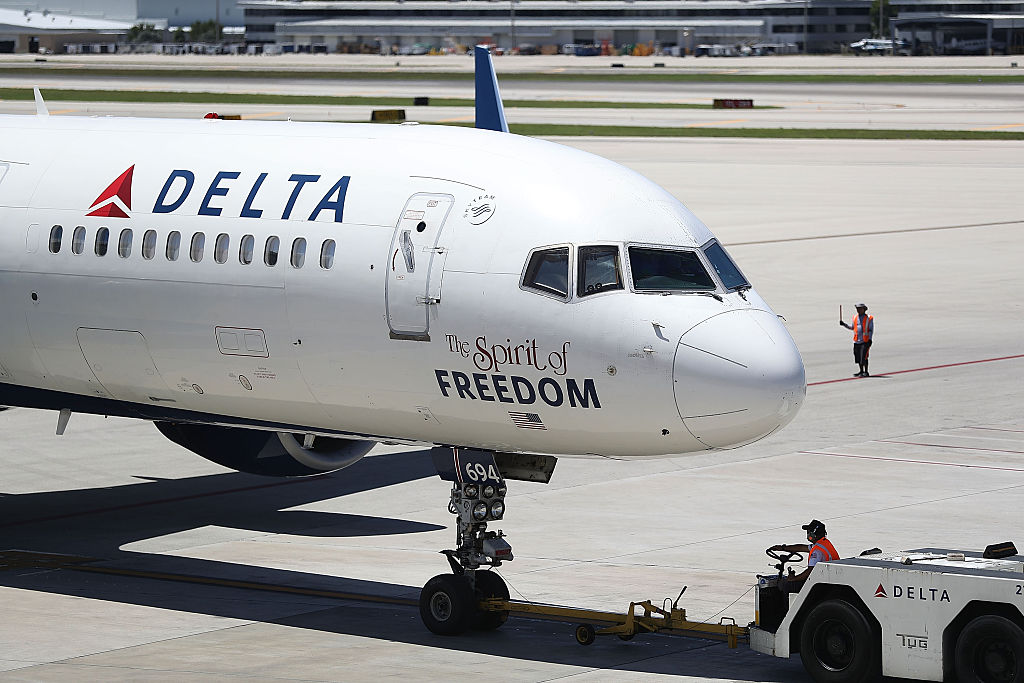 Delta didn't fall in the bottom three — but it also didn't make the top half of the best airlines based in the United States. You might be surprised to see Delta at seventh place, especially because it typically has a positive reputation. (Delta topped Fortune's list of the most admired airlines.)
"Delta finished in the top 3 in almost all the performance criteria, including on-time arrivals, customer satisfaction, involuntary bumps, lounges and the overall size of the airline," according to The Points Guy. So why didn't it place closer to best airline? Its fares are expensive. Delta finished last on the airfare criterion, and it also charges hefty fees.
But if your company is picking up the tab, it might not be such a bad idea to fly business class on Delta. Travel + Leisure counts Delta's business-class amenity kit as one of the coolest airline amenity kits. It features a ballistic nylon case by Tumi, Malin+Goetz products, and a shoe horn and shoe polish.
Plus, Delta's biscoff cookies make Travel + Leisure's list of the best on-board snacks. Its premium dining menu — created in collaboration with five celebrity chefs — makes the publication's list of the best airplane meals.
And if you're pregnant, you'll be happy to learn that Delta doesn't impose any restrictions or extra requirements on pregnant travelers — unlike many other airlines.
6. Southwest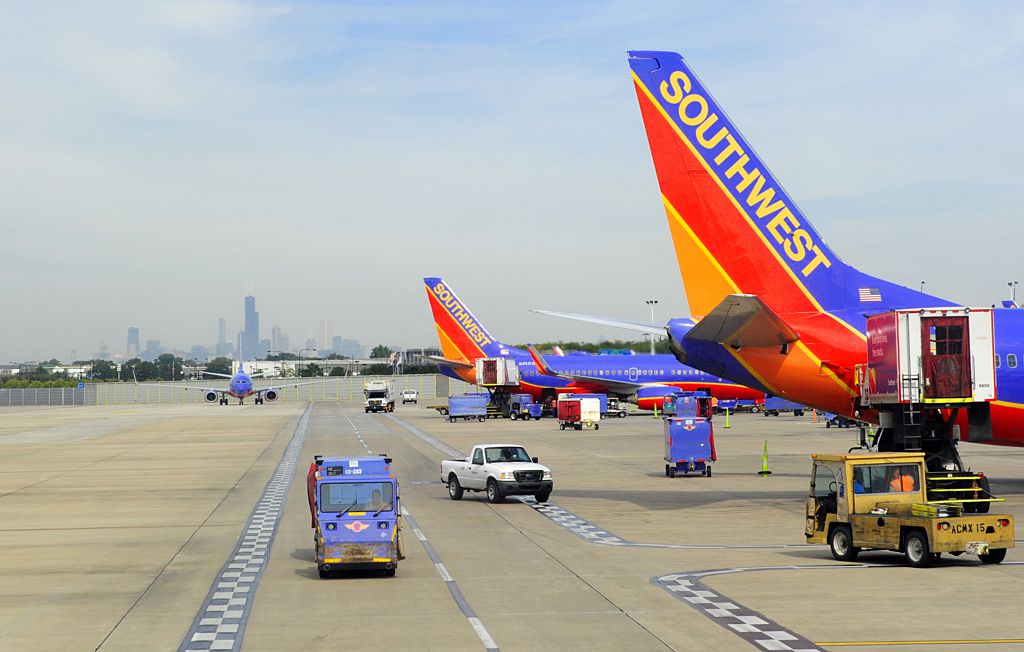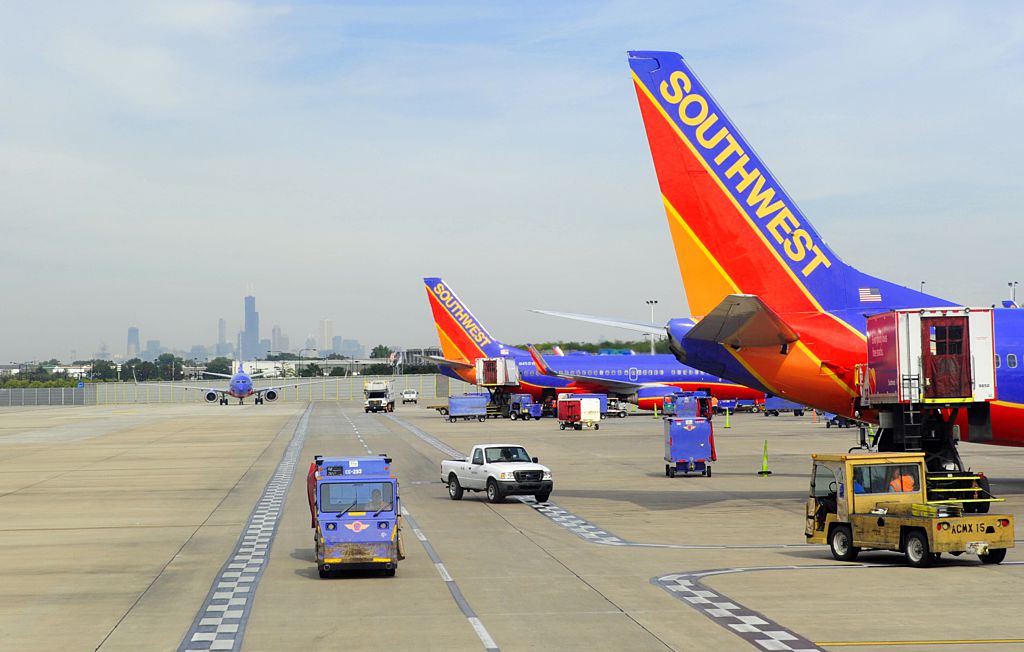 Another airline with a middling score? Southwest. Unlike other airlines, Southwest charges low baggage and change fees. But The Points Guy notes that Southwest came in at sixth place because it "has higher airfares than most people realize and no premium class seats, which hurt its cabin comfort score."
But you might be able to overlook those shortcomings. According to Travel + Leisure's ranking of the best airplane food, Southwest woos passengers with complimentary snacks and non-alcoholic beverages. Plus, the publication notes that "if you're flying on a holiday, a stiff drink is on the airline."
Furthermore, Thrillist ranks Southwest among the world's best budget airlines. "Make all the jokes you want about the Greyhound of the skies, Southwest was the only US airline to remain profitable during the Great Recession, and it's still making money without charging you for bags," the publication explains.
Plus, Southwest is known for allowing flight attendants to depart from the stodgy old script when explaining the aircraft's safety features and policies. Videos of at least a few of the airline's most entertaining flight attendants have gone viral. And one Southwest flight attendant even made appearances on Good Morning America and The Today Show.
5. American Airlines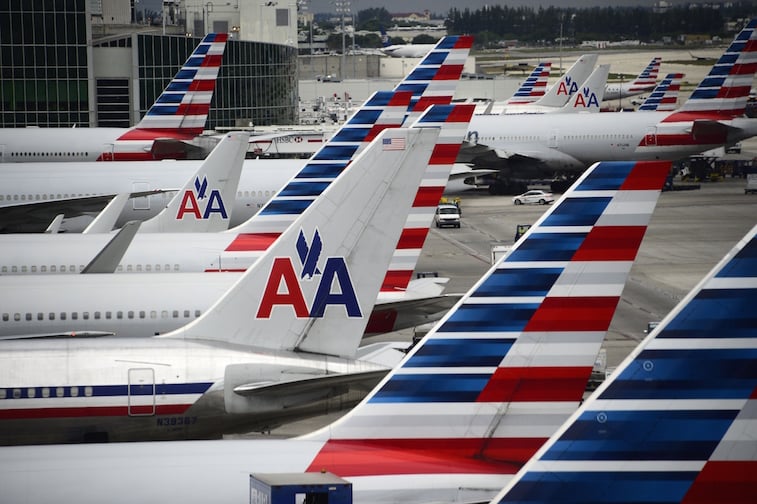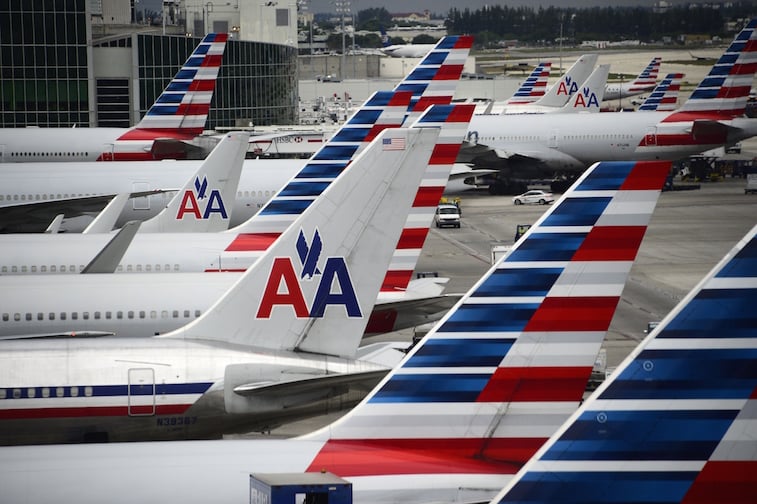 Here's where things get interesting. American Airlines makes the top five best airlines. It earned high marks because it has the largest route network of any airline. However, The Points Guy warns that American earned poor scores for customer satisfaction, lost baggage, and involuntary bumps. But at least American Airlines has some interesting facts in its history. The airline hired the first African-American pilot for a commercial airline, as well as the first female pilot for a major American airline.
But if you need another good reason to fly American, the airline's first-class kit makes Travel + Leisure's list of the coolest airline amenity kits. Apparently, the kit comes in a bag designed by Eames, packed with Dermalogica skin products, and it includes a microfiber cloth to clean your gadgets.
American also makes the publication's ranking of the best airplane food. And Travel + Leisure reports when it comes to the wine selection, "American Airlines has the best options in Economy for purchase when you look across all their routes."
4. JetBlue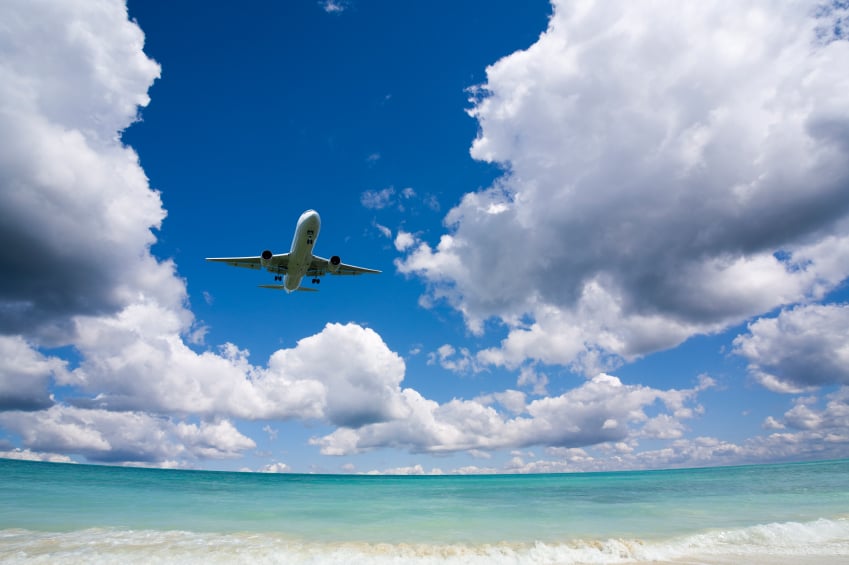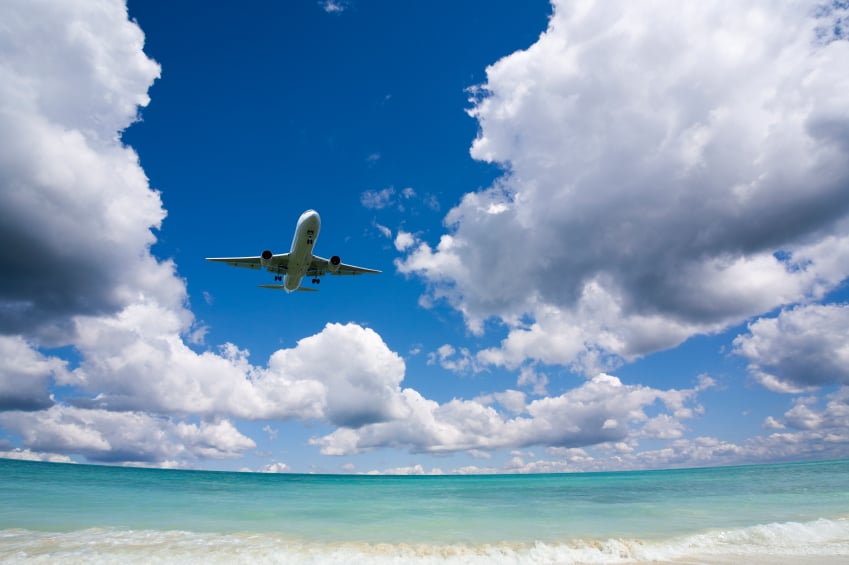 Fourth place on the list of best airlines goes to JetBlue. The Points Guy reports that JetBlue lands "somewhere between the top and the middle of the pack" because of its mixed scores on important criteria. The airline scored well on baggage and change fees, cabin comfort, and customer satisfaction. But it scored low on on-time arrivals and involuntary bumps.
JetBlue makes Travel + Leisure's list of the most family-friendly airlines. The publication reports when young passengers are involved, "JetBlue focuses on fun and convenience." The airline offers early boarding for families traveling with children under age 2. It provides kid-friendly in-flight entertainment options. Furthermore, children get unlimited juice and free snacks. (JetBlue's blue potato chips makes Travel + Leisure's list of the best on-board snacks.)
Add in JetBlue's place on Travel + Leisure's list of the best airplane food — and its best overall wine selection — and we're sold. And if you have a dog or cat in tow? You can rest easy knowing Condé Nast Traveler names JetBlue the most pet-friendly airline.
3. Virgin America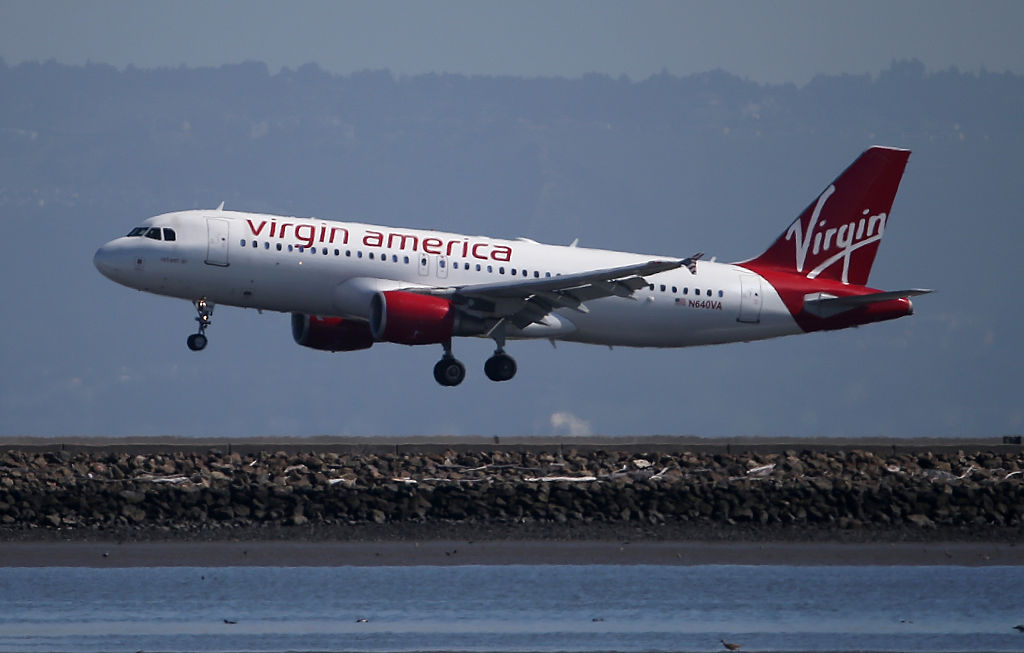 Virgin America comes in third among the ranks of best airlines. The Points Guy explained that Virgin ranks well on important factors, such as "airfare, cabin comfort, lost baggage, and involuntary bumps." Virgin America is merging with Alaska Airlines. So The Points Guy speculates that "if Alaska can retain its high quality and incorporate Virgin America's strengths while expanding, it's going to be a fierce competitor."
Virgin America is another airline that makes Travel + Leisure's list of the best on-board snacks. Virgin offers passengers local artisan snacks from its San Francisco home base. What can you expect? "Think 479° Sea Salt Caramel popcorn, Hail Merry gluten-free chocolate macaroons, and Krave Basil Citrus Turkey Jerky," Travel + Leisure says.
Virgin also won first place in Travel + Leisure's ranking of the best airplane food. What do you have to look forward to? Food curated through a collaboration with Dean & DeLuca — and a clever system that enables you to order food and beverages via the seat-back entertainment system.
2. United
United earns second place among the best airlines The Points Guy evaluated. The airline performed well in areas, including route network, cabin comfort, baggage and change fees and lounges. And The Points Guy notes that United "didn't finish worse than middle of the pack on any measure (though it could use some improvement in customer satisfaction). Put it all together, and United wins the silver this year."
United lands on Travel + Leisure's ranking for the best airplane food thanks to its food. And Travel + Leisure names United's wine offerings in Business Class the best of all the U.S.-based carriers. Condé Nast Traveler reports that in recent years, United "has largely stayed quiet as competitors Delta and American Airlines have added flights." But the airline is back on the offensive, adding new routes and destinations. And amenities in its overhauled business class include lie-flat seats and updated lounges — two major reasons why you might want to consider United.
1. Alaska Airlines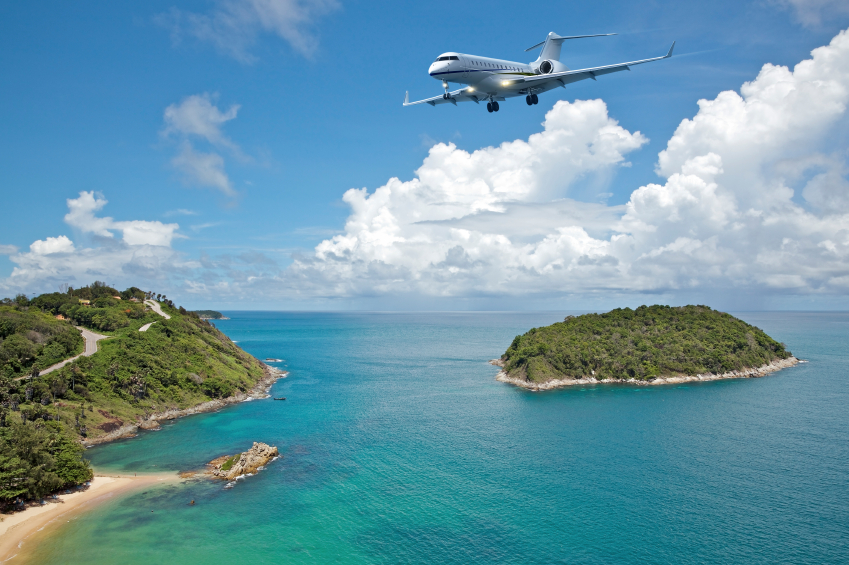 The first-place winner and The Points Guy's pick as the very best airline? Alaska Airlines. The Points Guy explains that Alaska "is known to run a very good airline, and it shows, as the airline placed in the top 4 in more than half our criteria — airfare, on-time arrivals, lost baggage, involuntary bumps, customer satisfaction and its frequent flyer program." Alaska's only drawback? The size of its route network. But that problem will be solved by the airline's merger with Virgin America.
Need another reason to fly Alaska? Just think about the airline's delicious partnership with iconic chef Tom Douglas, which landed Alaska's menu on Travel + Leisure's list of the best airplane food. Plus, Alaska Airlines might just be the best airline for frequent travelers. U.S. News named Alaska's Mileage Plan its No. 1 choice among the best airline rewards programs. The program caters toward travelers who routinely fly among destinations in Alaska, on the West Coast, and major transportation hubs.