Ah, summer. For a lot of us, that means babes, beers, and of course, the beach. But with summer and its virtually limitless outdoor possibilities, comes a bit of responsibility. The responsibility to make sure you, your family, and your friends crank the fun knob up to eleven on your next beach trip.
When hitting the sunny coasts on a beach trip, you have to make sure you do it right. That means not skimping on the food, brews, and most importantly, good times. After all, you're out there to relax, have fun, and make memories; not relive the nightmarish summer trips from your childhood. You want to do the beach right, and make it is as enjoyable and stress-free as possible.
In short, you want to crush your beach trip. And luckily for you, The Cheat Sheet is here to help.
In order to make the most of your trip to the beach, we've put together a short video, along with a step-by-step guide to help you have the best time possible. Watch the video, read on, and make sure you spare no expense as you set out to absolutely crush your beach trip.
1.Pack the beach essentials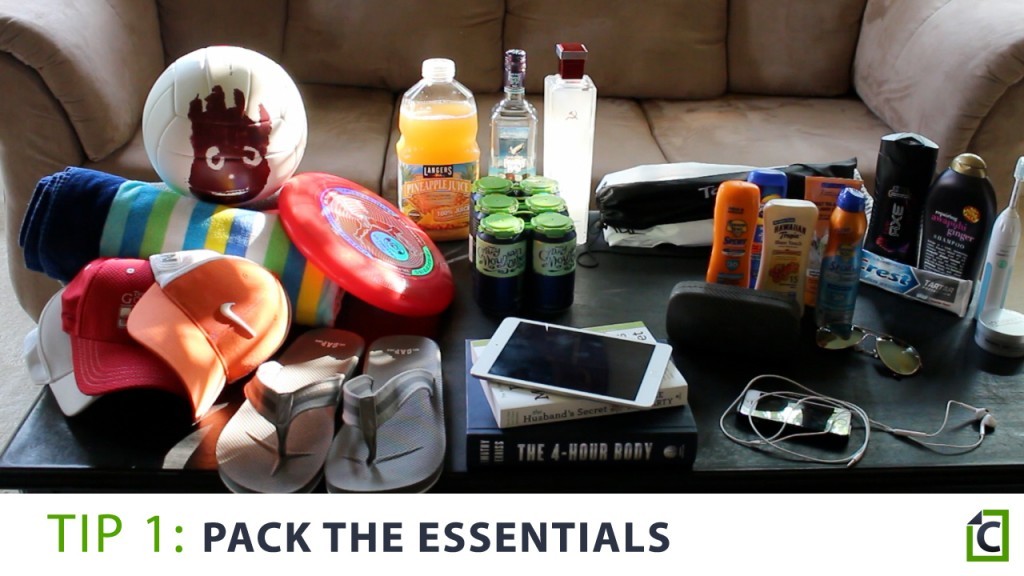 Now that you've seen the video, and have the gist of what needs to be done to ensure your beach trip is unforgettable, let's slow things down and take it one step at a time. Step one? Pack up, and make sure you have the essentials. The essentials, of course, can mean different things to different people, but be sure you have your bases covered: food, drinks, towels, proper attire, and entertainment. And don't worry, we have the rest covered.