Las Vegas Vacation: 12 Things to Do for Under $50
With hotel rooms averaging $120 per night, accommodations for your Las Vegas vacation are relatively affordable. It's the add-ons that really break the bank. The good news? Las Vegas offers something for every budget. You can splurge on the most expensive VIP bottle service ($500,000 at Hakkasan Nightclub) or stick with budget beers from a local liquor store. But we don't like extremes. Here are 12 things to do for under $50 on your Las Vegas vacation.
1. Ride the High Roller at The Linq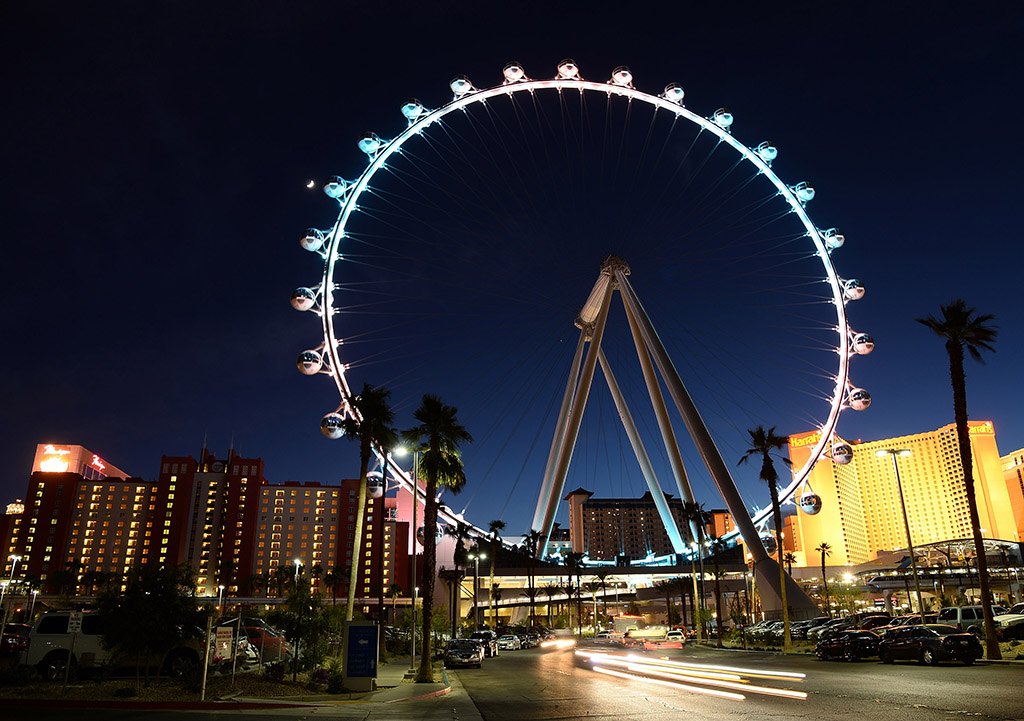 A ride on the world's tallest observation wheel will give you panoramic views of the strip and an unforgettable memory. The High Roller's 28 climate-controlled cabins will fit your group of friends (up to 40 people for a private pod party). You can add a bar and bartender, or grab a drink at the wheel house and bring it on your ride.
Think of it as a giant bar-turned-Ferris wheel. Traveling at about 1 foot per second, the 550-foot-tall High Roller takes about 30 minutes to make a full revolution, so you'll have more than enough time for a cocktail and some Instagram pics.
There is plenty of space to move around, and the LED light-covered structure lights up the sky in the most beautiful way. The High Roller is bigger than the London Eye and Singapore Flyer, so you're basically a world traveler by the time you complete your ride.
Adult tickets are $32 at night and $22 during the day. Nighttime happy half hour tickets are $47 — prices involve buying tickets online ahead of time to save $5. [Correction, 7/11/2016: A previous version of this article incorrectly stated that the High Roller was located at Caesar's Palace.]
2. Tour the Mob Museum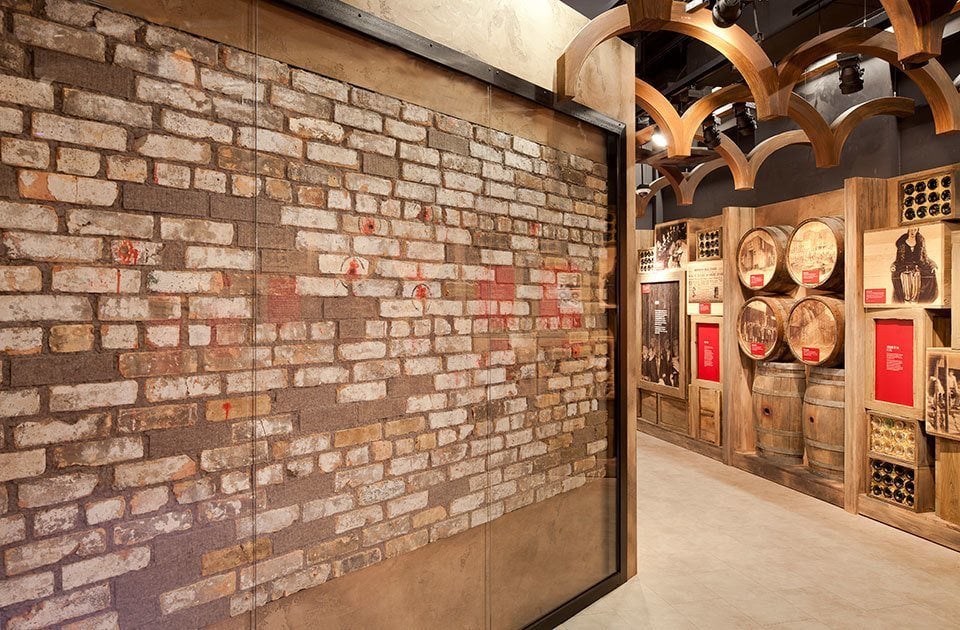 We know what you're thinking. The last thing you want to do during your Las Vegas vacation is visit a museum. But the Mob Museum in downtown Las Vegas is a truly chilling, must-see experience.
Officially called The National Museum of Organized Crime and Law Enforcement, the Mob Museum details the exploits of America's baddest families and organized crime syndicates — complete with crime scene photos, interactive exhibits, and the actual bullet-holed wall of the infamous St. Valentine's Day Massacre involving mobster Al Capone.
The museum displays 100 years of the names and faces behind bootlegging, betting, drug trafficking, and grisly murders. It reveals the famous politicians and celebrities involved in mob-related scandals, as well as the fates of citizens who unwittingly involved themselves. 
The history of organized crime in America is fascinatingly complex and chillingly gruesome. Somehow it seems fitting that the Mob Museum resides in Sin City. Single tickets are $23.95, but you'll save $3 when you buy in advance online.
3. Party poolside at Rehab Beach Club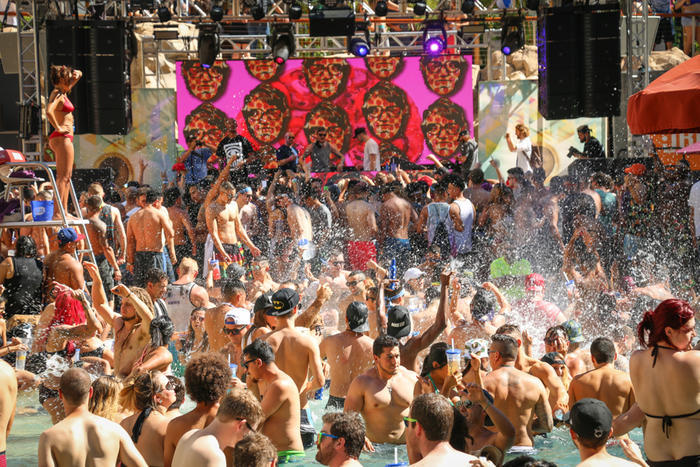 With over 50 Tahitian cabanas, man-made white sand beaches, and a lazy river, Rehab Beach Club takes the party to the pool at the Hard Rock Hotel & Casino. The original creator of the day club concept, Rehab hosts hundreds of party-goers across three acres of pools and party areas.
With signature cocktails and bottle service, you never really have to leave Rehab. Hot DJ sets, as well as more relaxed poolside chill sessions, allow you to pick what you need.
Tickets run between $10 and $40 depending on the acts, party themes, and add-ons. Weekdays are free for hotel guests.
4. Unwind at the Aria Spa & Salon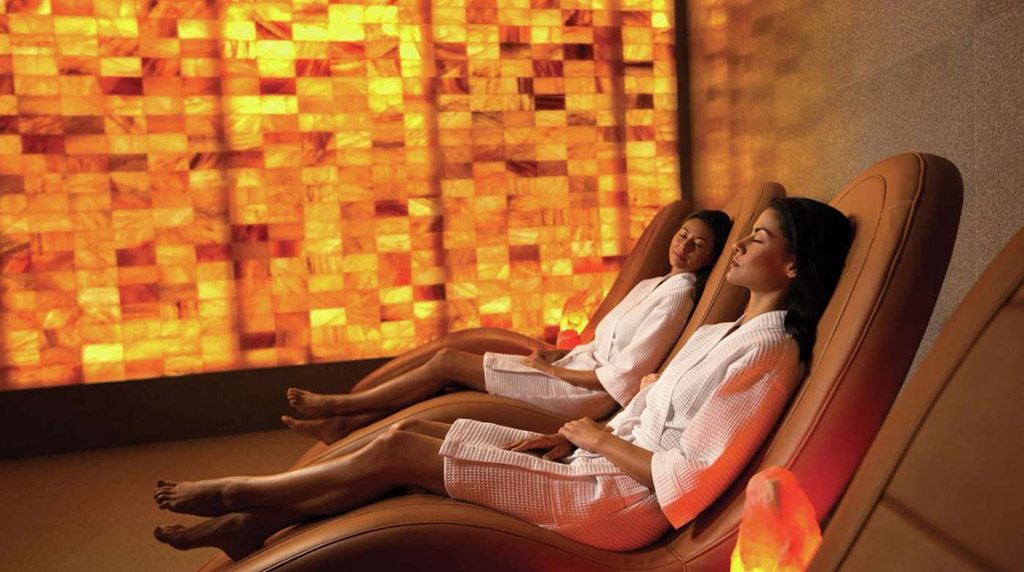 Voted a top luxury spa by Destination Luxury and Travel + Leisure, the Aria Spa & Salon involves two floors of relaxation lounges, stone walls, a water garden, and a pool lounge on a balcony overlooking the Aria hotel's pool area.
You will destroy your bank account if you splurge for a treatment at the 80,000-square-foot spa, but purchasing a day pass is another story.
For $50 ($40 if you're a hotel guest), you get access to the fitness center; wet areas; outdoor, infinity-edge Therapy Pool; the United States' only Ganbanyoku heated stone beds, which soothe muscles, increase circulation, and accelerate metabolism; and the Shio salt room made of salt bricks enhanced by salt lamps, vibration therapy, and soothing music. (If you're staying at the Aria, you must purchase a spa treatment if you want to visit on the weekend.)

Pack your swimsuit, and enjoy a spa day without the crazy price tag. You'll leave feeling just as refreshed.
5. Ride the Slotzilla Zipline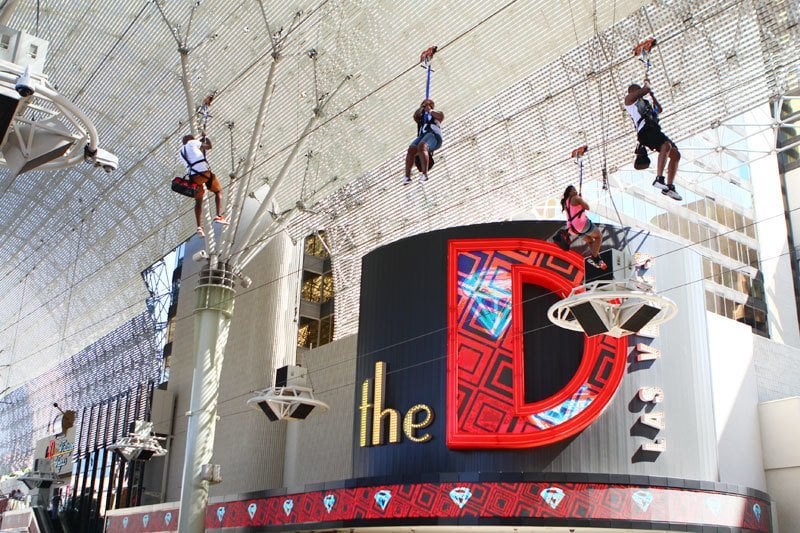 Located in the heart of the downtown casino area, Fremont Street is "old town Las Vegas." It was the first paved street in Vegas, where it all began before the strip became the hottest area of the city. Many of the first gambling licenses were acquired by original famous casinos on Fremont Street.
These days, the Fremont entertainment is full of bars, clubs, and casinos glowing with neon lights. The best way to see it is from above. The slot machine-inspired Slotzilla Zipline is a 12-story structure that will send you zooming over Fremont Street at 45 miles per hour, landing between the Four Queens and Fremont casinos.
The lower zipline costs $25. You start 77 feet above the ground and zip 850 feet past onlookers, bars, and casinos. It's the ultimate affordable adrenaline rush in Vegas.
6. Search for Secret Pizza at The Cosmopolitan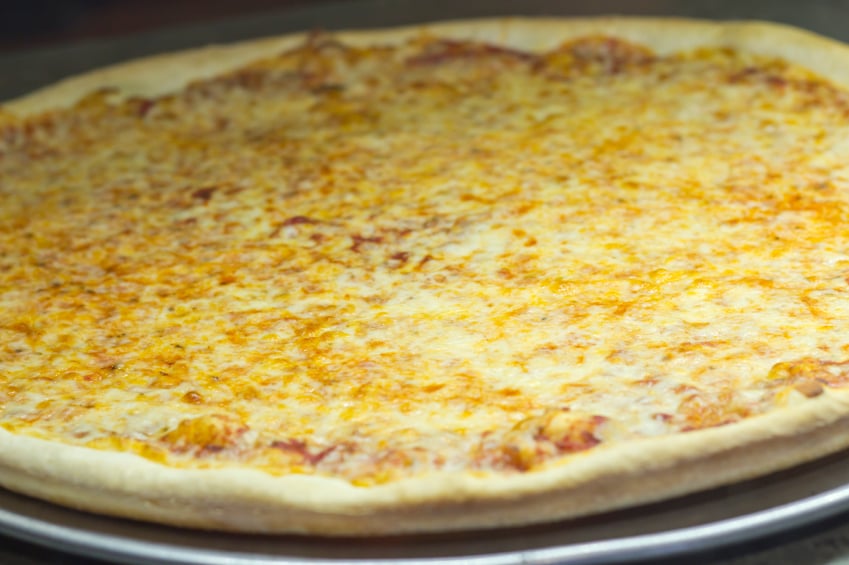 The Las Vegas food scene is incredible, but it is not cheap. It's difficult to stay under $50 once you include an entree, drink, and tip. The solution to filling your stomach with good food: Secret Pizza, a New York-style pizza place hidden inside The Cosmopolitan.
You won't see a sign for Secret Pizza, and it's definitely not easy to find if you're simply walking around the hotel. But Secret Pizza is worth a scavenger hunt of sorts and is quickly becoming not-so-secret.
Directions: Go to the third floor of The Cosmopolitan, and look for a narrow hallway covered in record albums. (Depending on where you enter, it will likely be on your left.) Walk until you reach a little eatery that is clearly standing-room only. You have arrived.
You can buy fresh, handmade pizza by the slice or in full in the form of pepperoni, cheese, veggie, and more. Our favorite, by far, is the white pizza. Along with soda, Secret Pizza offers a small selection of beer. There's a high-top counter for lingering, or you can grab a table in the mezzanine of the third floor for great people-watching while you eat.
Pizzas run at an average cost of $15. Secret Pizza is open Monday through Thursday from 11 a.m. to 4 p.m., as well as 11 a.m. to 5 a.m. Friday through Sunday.
7. Afternoon tea at the Mandarin Oriental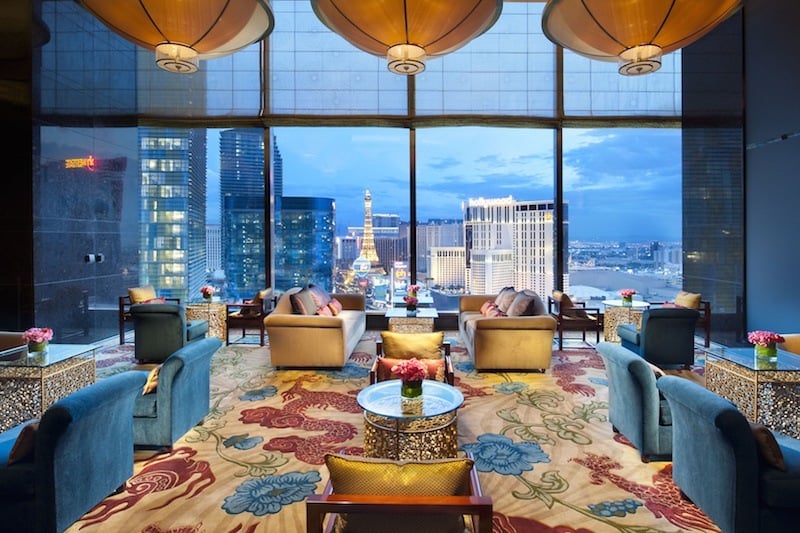 The Mandarin Oriental is one of Las Vegas' most sophisticated, high-end hotels. There is no on-site gambling, but many fine dining options and fun activities are on the property. Rather than splurging on a multi-course meal, visit the Mandarin Oriental's Tea Lounge.
With gorgeous views of the strip, the zen-like retreat is a serene getaway when you need a break from the bright lights and loud noises of the city. From 10 a.m. to 4 p.m. daily, the Tea Lounge serves infused, freshly brewed teas, as well as coffee, tea cocktails, cupcakes, macaroons, and more.
The lounge's Classic Afternoon Tea is the most tranquil way to experience Vegas. For $40, you get a selection of loose leaf teas, such as the Mandarin Orange Black Tea Blend, as well as fresh-baked pastries and savory bites, such as smoke salmon and tartar cream on a brioche bun.
Or you could just skip to a tea cocktail. We like the Tea-Tini made with Bulleit bourbon, chilled Jasmine Pearl tea, apple juice, and agave nectar.
8. Take a thrill ride on a roller coaster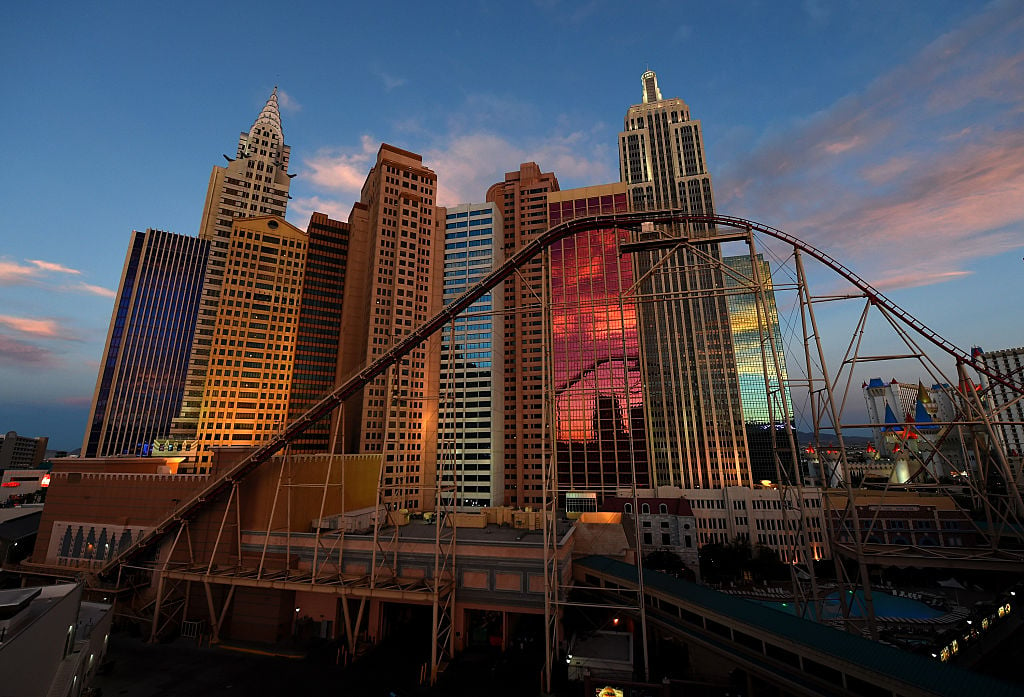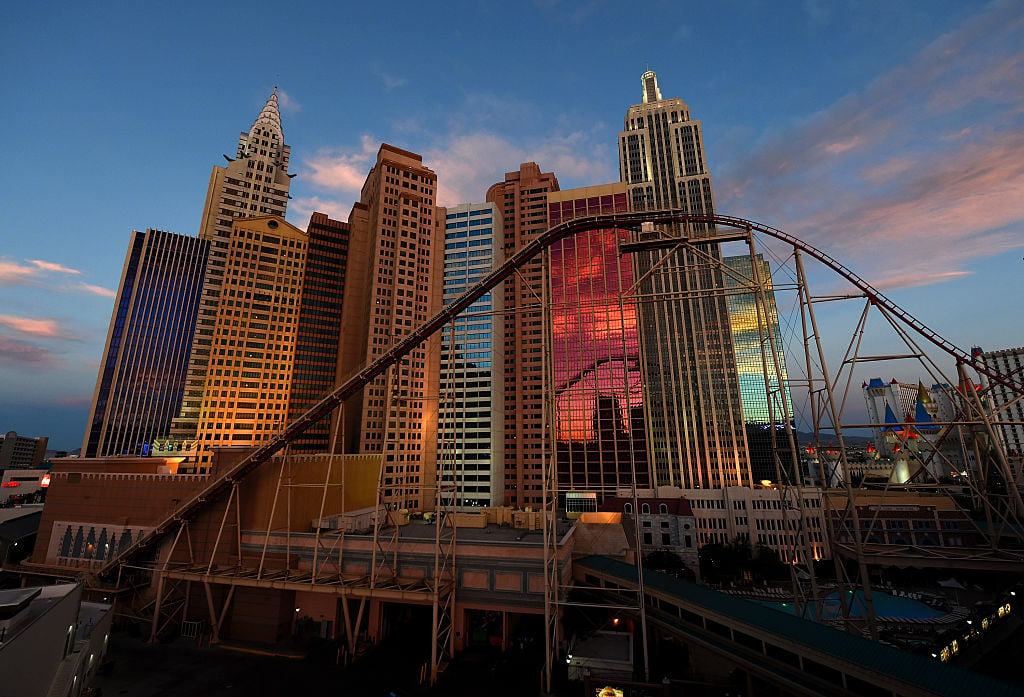 Las Vegas may offer thrills, but it's relatively short on theme parks. Yet there's one can't-miss ride that's fun for kids and adults alike: the indoor-outdoor roller coaster at the New York New York casino. It offers a heart-stopping ride through a Vegas version of the Big Apple.
The notoriously bumpy coaster (reviews on sites, such as Yelp, say to be prepared for a few bruises) is a great way to see the famous Las Vegas strip from another perspective. Riders sit in NYC cab-themed cars during a ride that includes drops of 144 feet and reaches speeds of 67 miles per hour.
Tickets for the coaster are $15, or you can get an all-day "scream pass" pass and ride again and again for $26. If you're looking to get hitched in Vegas, you can even get married on the ride. Contact the hotel for pricing and other details for coaster weddings.
9. Sign up for a gambling lesson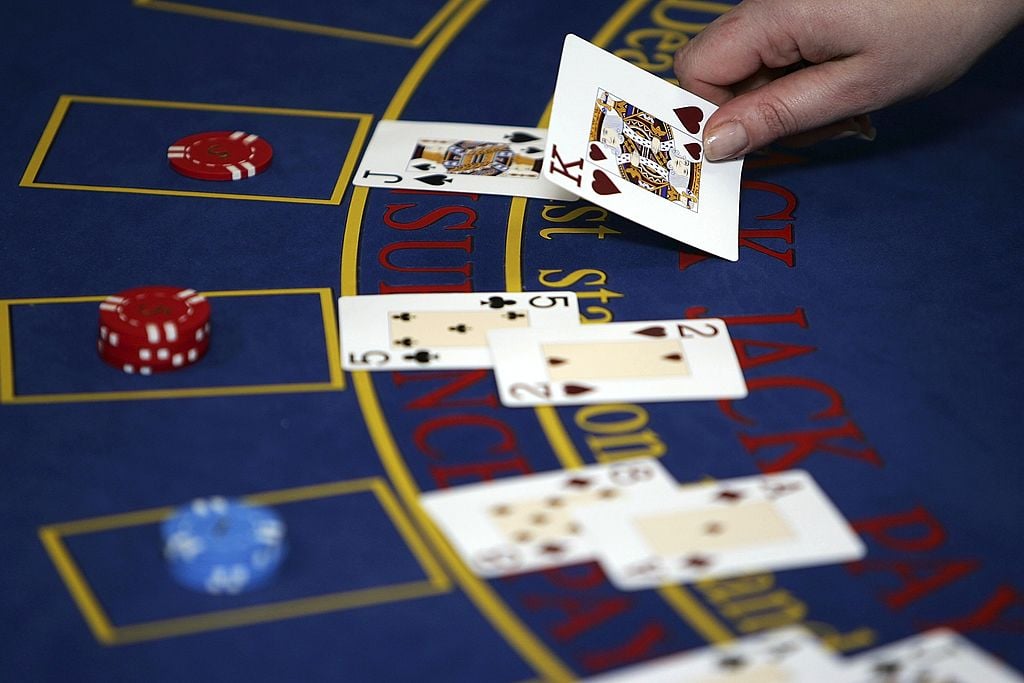 Gambling is Las Vegas's raison d'etre, but not every visitor is a card shark. If you don't know your baccarat from your blackjack, the casinos would be more than happy to teach you.
Many of the big casinos, including The Venetian, Circus Circus, Excalibur, and Luxor, offer complimentary daily lessons in games, such as craps, blackjack, poker, and roulette. You'll learn the basics (or brush up on your skills) from a dealer, as well as get tips on casino etiquette, so you don't look like a rube when you sidle up to the table.
Gambling lessons are one of the few things in Vegas that are free, though the goal is obviously to encourage you to part with your money eventually. The lessons are popular, and Vegas.com suggests showing up early to make sure you get a spot.
10. Bowl a strike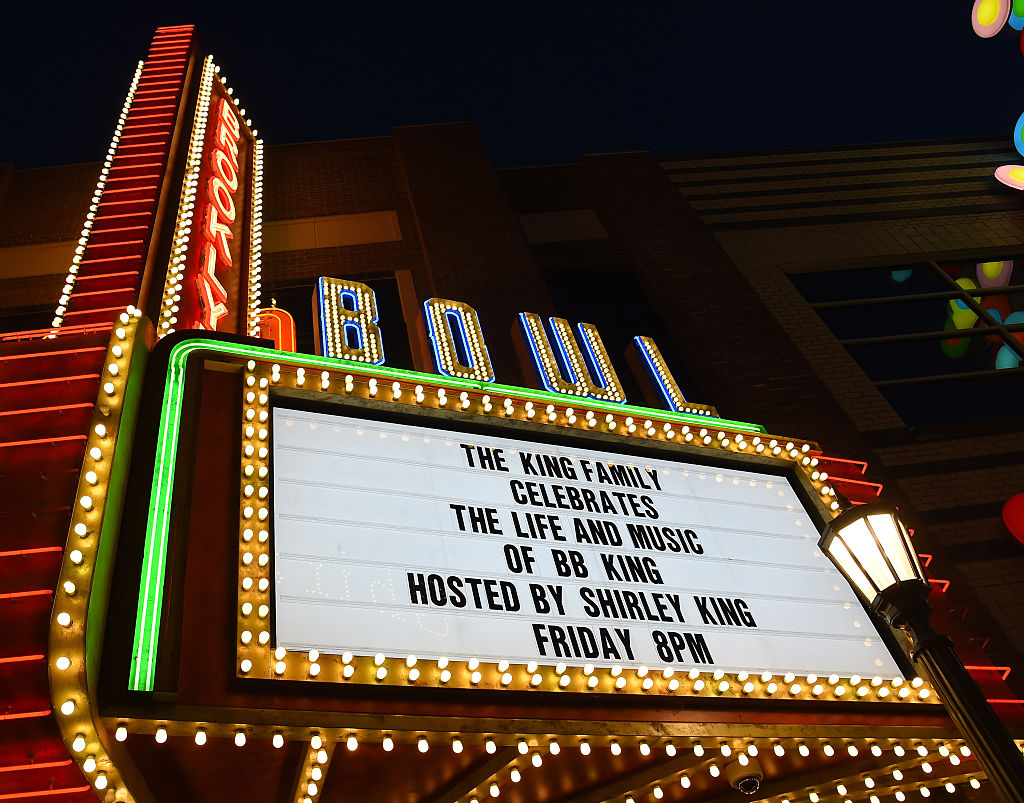 You probably have a bowling alley in your hometown, so why waste your precious dollars (and time) hitting the lanes in Vegas? Well, the Brooklyn Bowl at The Linq is definitely a step up from the typical grungy bowling alley.
The Brooklyn Bowl (which also doubles as a concert venue) features 32 hardwood Brunswick lanes, plus eight massive TV screens, so you can catch the big game as you bowl. Uncomfortable plastic chairs have been swapped out for cozy Chesterfield sofas, and the food is top-notch, too. Instead of soggy nachos and sad hot dogs, you can order snacks from NYC's Blue Ribbon, including fried chicken, pulled-pork sandwiches, and burgers. The beer list mixes traditional favorites, such as PBR (naturally) and Coors, along with craft brews, such as Green Flash Imperial IPA and Rogue Dead Guy.
Bowling is $20 Sundays through Thursdays and $25 on weekends. Shoe rental is $4.95.
11. View some fine art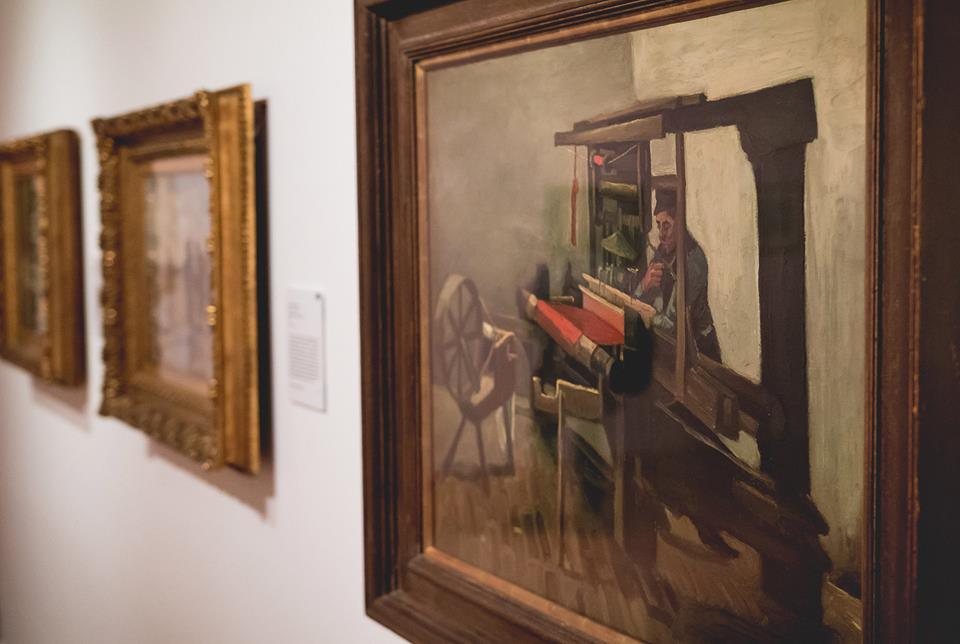 No one goes to Las Vegas to gawk at old masters, but that doesn't mean the town is a cultural wasteland. Fine art is everywhere, provided you know where to look. Check out the CityCenter complex, where you'll find pieces, such as Claes Oldenberg and Coosje van Bruggen's "Typewriter Eraser, Scale X" sculpture.
You can also see "Akhob," an installation by renowned artist James Turrell that's tucked away inside a Louis Vuitton store. Turrell's work makes use of the Ganzfeld effect by exposing visitors to uninterrupted displays of color, changing the way they perceive the space around them. ("Akhob" is free to view, but you'll need an appointment to see it; call the store to book.)
After you're done at CityCenter, hop on the tram to the Bellagio to visit the Bellagio Gallery of Fine Art. The space features rotating exhibits of work by artists, including Pablo Picasso, Roy Lichtenstein, and Andy Warhol, curated in partnership with leading museums from around the world.
Admission to the Bellagio gallery is $18 for adults; $16 for students, teachers, military, and those over 65; and free for kids under 12.
12. Soak up some nature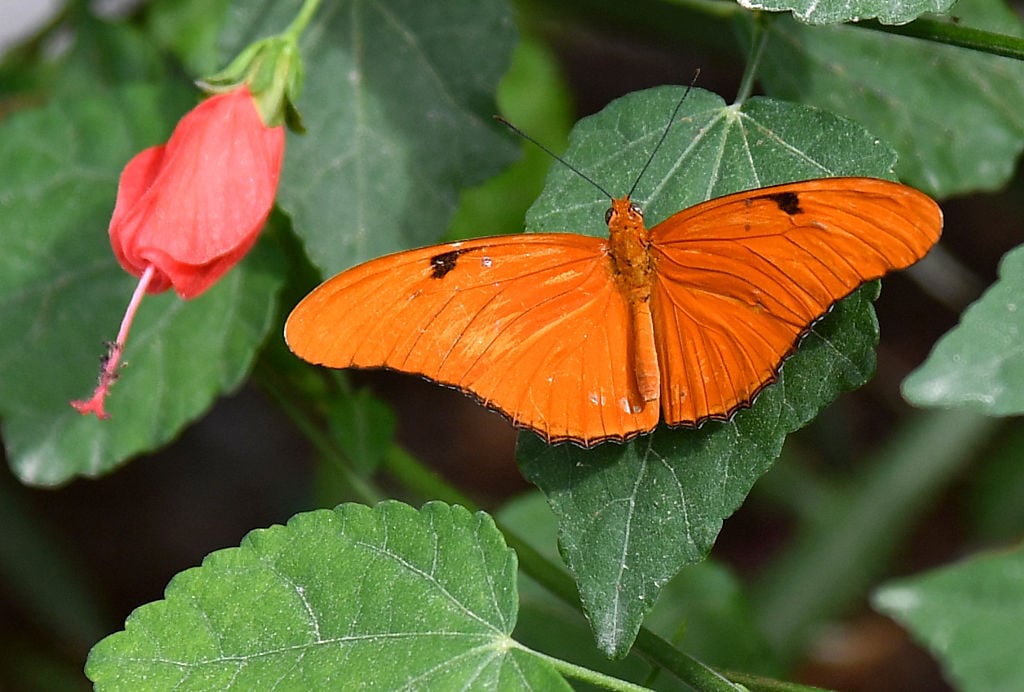 When the bright lights and crowds of the Strip threaten to overwhelm you, take a much-needed break by visiting the Las Vegas Springs Preserve, a 180-acre botanical garden a few miles west of downtown. You can commune with nature and return to the hustle and bustle of Vegas refreshed and relaxed.
The preserve has gardens galore, filled with cacti and other desert plants. But there are also miles of trails, multiple museums, a re-created historical street from 1905, a live animal show, and a butterfly habitat, making it a great place to visit if you're traveling with kids.
Admission to the preserve is $18.95 for adults who aren't Nevada residents, and $10.95 for kids ages 5 to 17.
Bonus: Stay at The Linq Hotel & Casino
OK, so this doesn't qualify for our list of things to do for under $50, but it comes really close. The Linq Hotel & Casino now offers chic bunk-bed rooms for budget-friendly travelers. Each 350-square-foot bunk-bed room fits five people and allows larger groups to stick together more easily. Rates start at $80. It's not quite $50 but pretty close, and that's an amazing rate for accommodations. The hotel also has rooms with two double beds starting at $33.

Additional reporting by Megan Elliott.