Man Food: 7 Homemade Snacks for Road Warriors
While there's nothing wrong with the predictable hunger killers – peanuts, pretzels, a piece of fruit — these go-to mini-meals are distinctly uninspired. Our weekly Man Food series will help you fight the scourge of boring snacks.
Traveling for work is no picnic. Being on the road for days or weeks at a time often translates into a seemingly endless succession of hotel rooms, airports, and chain restaurants. Staying healthy, especially when it comes to diet, can be a struggle when your work keeps you on the go and away from home.
Adding some filling, nutritious snacks to your packing list can prevent late-night minibar raids and help you say no to guilt-inducing airport junk food. Here are seven recipes for portable snacks that will fill you up, wherever you are.
1. Oven-Dried Strawberries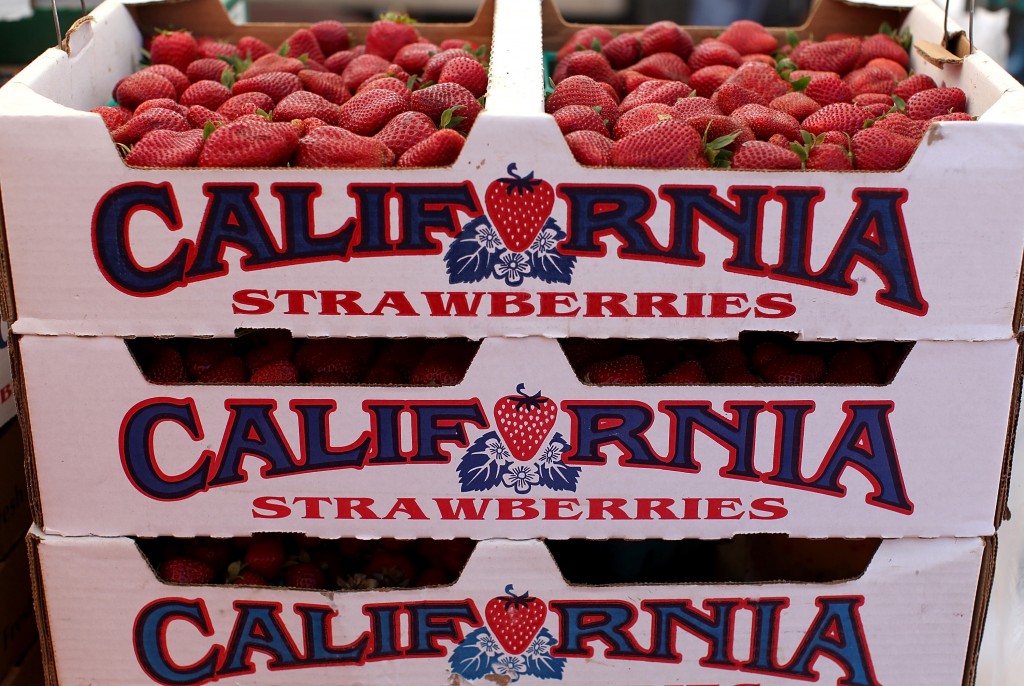 Dried fruit seems like a healthy snack, until you look at the nutrition label. Many brands come loaded with extra sugar, turning them into a high-calorie, not-so-good-for-you snack. Fortunately, you can enjoy dried fruit without the guilt by making your own. While a food dehydrator will be useful if you plan to dry a lot of fruit, you can also dry many fruits in your oven at home. This recipe for oven-dried strawberries comes from Frugality Gal.
Ingredients:
2 pounds fresh strawberries
½ tablespoon fresh lemon juice
Directions: Preheat oven to 200 degrees Fahrenheit. Wash and dry the strawberries.
Cut off the tops of the strawberries and then slice lengthwise into three pieces. Place strawberries in a bowl and toss with the lemon juice.
Cover two cookie sheets with non-stick foil or parchment paper. Spread the strawberries in a single layer on the sheets.
Place the strawberries in the oven and cook for 2 hours. After 1 hour of cooking, open the oven door to let the air circulate for a bit (this should speed up the drying process), then close it again. After 2 hours of cooking, flip the strawberries over. Let the fruit dry in the oven for another 2 hours, again opening the door after an hour to let the air circulate. Store in an airtight container.
2. Peanut Butter Crunch Protein Bars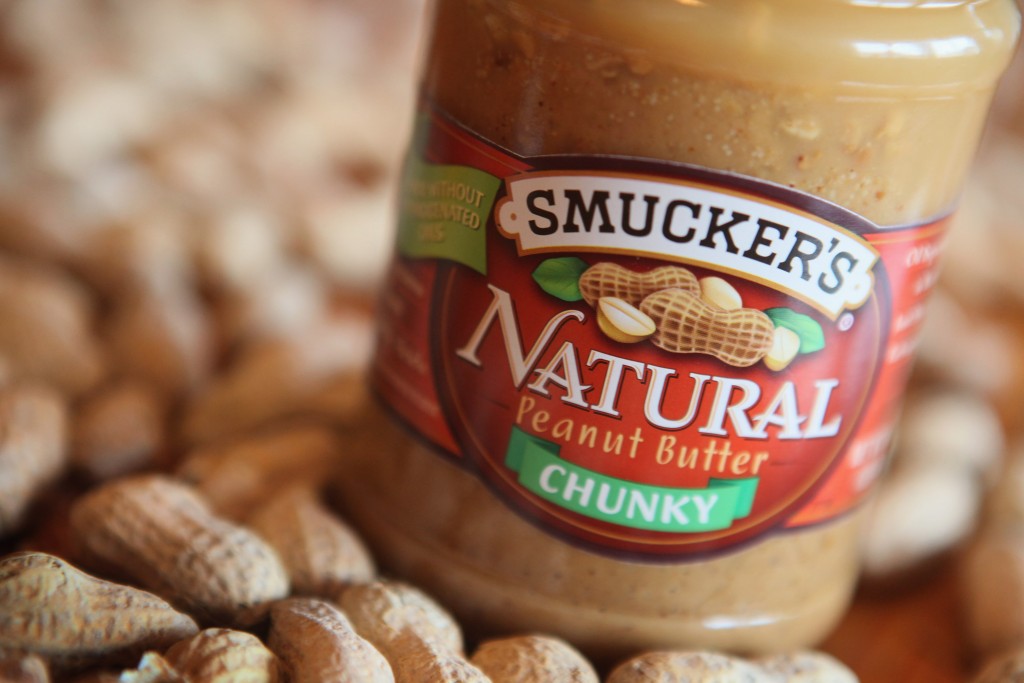 Protein bars can be expensive, especially if you're grabbing one in the airport or at a hotel sundries shop. Do your wallet a favor and try this recipe for do-it-yourself protein bars from Keepin' It Kind. Each 300-calorie bar contains about 16 grams of protein, which should give you the energy you need to get through another meeting.
Ingredients:
½ cup peanut butter
½ cup applesauce
10 medjool dates, pitted
1 cup smoothie protein powder
¼ teaspoon salt
½ cup brown rice crisp cereal
½ cup chocolate chips)
⅓ cup chopped peanuts
Directions: Process the peanut butter, applesauce, and dates in a food processor until smooth. Add the protein powder and continue processing until everything is combined and the mixture comes together in a large ball. Taste and add salt if you like. Add the brown rice crips; process until combined.
Line an 8-by-8-inch baking dish with plastic wrap. Spread the peanut butter and applesauce mixture into the dish and press down until you have a flat and even layer. Fold the edges of the plastic wrap over the mixture, or cover with another piece of plastic wrap. Let chill in the refrigerator or freezer for 1 hour.
Life the chilled bars from the baking dish and cut into 8 equally sized bars. Place the bars on a cooling rack over a baking sheet or foil (to catch any drips from the chocolate). Melt the chocolate in a double boiler or in the microwave. (If using the latter method, place chocolate in the microwave-safe bowl and heat on 50% power, checking every 15 to 30 seconds, until chocolate is completely softened.)
Drizzle the melted chocolate over the bars. Before chocolate hardens, sprinkle on the chopped peanuts. Cool in the refrigerator until the chocolate is completely hard. Store in an airtight container for up to 10 days.
3. Yogurt-Covered Cranberries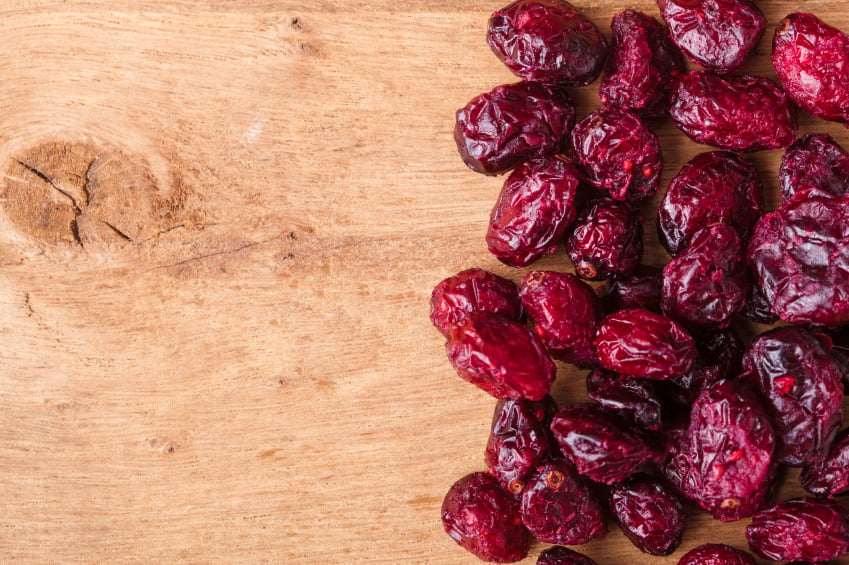 If you're in the mood for a sweet treat but don't want to reach for a bag of M&Ms, these homemade yogurt-covered cranberries are just the ticket. Plus, this recipe from The Kitchn has much less saturated fat than commercially prepared yogurt-covered cranberries. It will take a bit of time to prepare this snack, so you'll probably want to save it for one of your weekends at home.
Ingredients:
1 tablespoon water
1 teaspoon vanilla extract
½ teaspoon gelatin
¼ cup Greek yogurt
1 tablespoon honey
Pinch salt
2 cups powdered sugar, plus extra for dusting cranberries
8 ounces dried cranberries (about 3 cups)
Directions: Stir together the water and vanilla in a small dish, then sprinkle with the gelatin. Whisk thoroughly, so that the gelatin is evenly distributed throughout the liquid. Set aside. (The mixture should thicken into a paste in about 5 minutes.)
In another small bowl, whisk together the yogurt, honey, and salt. Microwave for 5 minutes on high, in 5-second intervals, stirring between each interval. Do this until the yogurt turns liquidy and warm. Be careful not to let the yogurt boil.
Add the thickened gelatin mixture to the warm yogurt mixture and whisk to combine, until the gelatin is totally dissolved. Pour the yogurt mixture into a small mixing bowl, add the powdered sugar, and whisk until the mixture has a frosting-like (yet still pourable) consistency.
In another bowl, mix the cranberries with 1 tablespoon of powdered sugar until they are completely dusted. Add half of the yogurt mixture to the bowl and stir until the cranberries are completely coated.
Cover a backing sheet with wax paper. Spoon the yogurt-coated cranberries onto the sheet, separating larger clumps as necessary. Let the cranberries sit for about 30 to 45 minutes, until they are dry to the touch. Set the bowl aside.
After the cranberries have dried, return them to the bowl. Add the remaining yogurt coating and toss to combine. Spread them again on the lined baking sheet and let dry. When the tops are completely dry, turn the cranberries over so that the underside will dry as well. (It may take 6 hours or more for the coating to dry completely.)
Store yogurt-covered cranberries in an airtight container for up to several weeks.
4. Parmesan Cream Crackers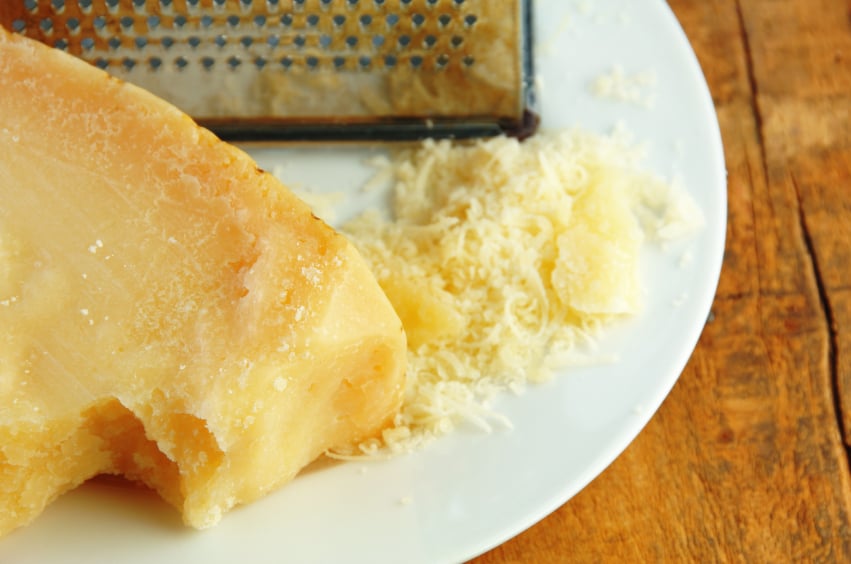 Skip the Cheez-Its and try this more grown-up (yet still delicious) cracker recipe from Mark Bittman. Parmesan cheese and butter come together for a light and flaky snack that is perfect for snacking on the go.
Ingredients:
1 cup all-purpose flour, more as needed
½ teaspoon salt
½ cup finely grated fresh Parmesan cheese
4 tablespoons unsalted butter
¼ cup cream or half-and-half, more as needed
Coarse salt, pepper, sesame or poppy seeds, minced garlic or other cracker toppings (optional)
Directions: Heat oven to 400 degrees Fahrenheit. Line a baking sheet with parchment paper or lightly dust with flour. Put flour, salt, cheese, and butter in bowl of a food processor. Pulse until flour and butter are combined. Add about ¼ cup cream or half-and-half and let machine run for a bit; continue to add liquid a teaspoon at a time, until mixture holds together but is not sticky.
Roll out dough on a lightly floured surface until ½-inch thick or even thinner, adding flour as needed. Transfer sheet of dough to prepared baking sheet (drape it over rolling pin to make it easier). Score lightly with a sharp knife, pizza cutter, or a pastry wheel if you want to break crackers into squares or rectangles later on. Sprinkle with salt or other topping if you like.
Bake until lightly browned, about 10 minutes. Cool on a rack; serve warm or at room temperature, or store in a tin for a few days.
5. Spicy Turkey Jerky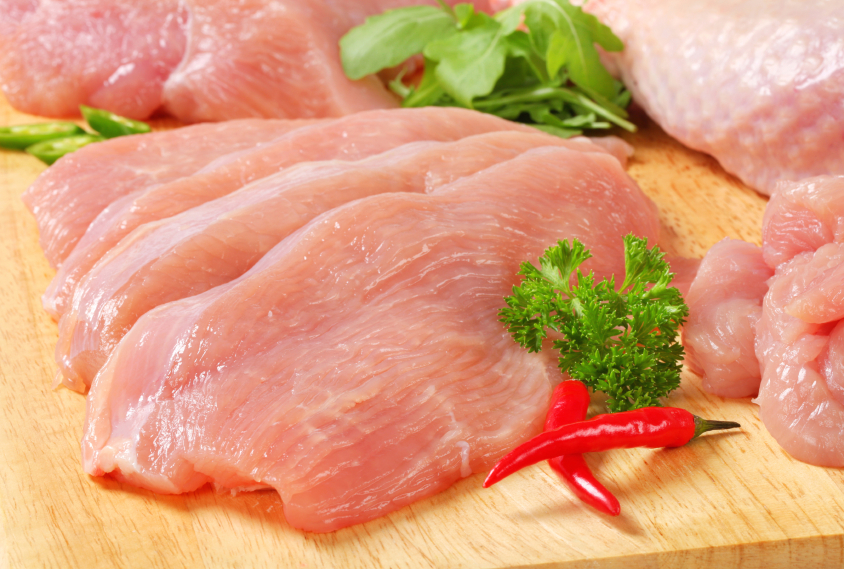 Lightweight, spoil-proof jerky is the kind of snack designed with travel in mind (astronauts even munch on the stuff during space flights). It's also fairly easy to make at home. This recipe for spicy turkey jerky from Chow is packed with protein and will keep up to month.
Ingredients:
2 pounds boneless skinless turkey breast
¾ cup soy sauce
3 tablespoons honey
2 tablespoons chili-garlic paste
2 teaspoons dried red chili flakes
Directions: Place turkey breast on a plate, cover with plastic wrap, and freeze for 2 hours, until firm.
Remove the meat from the freezer and place on a cutting board. Trim any visible fat or membranes. Then, slice the turkey into ¼-inch thick strips. (Try to make the strips roughly the same size, as this will ensure even drying.)
Mix together the soy sauce, honey, chili-garlic paste, and dried red chili flakes in a large baking dish or a Ziploc bag until thoroughly combined. Add the strips of turkey, tossing to make sure they are evenly coated. Cover the dish or seal the bag, and then let the meat marinate in the refrigerator for 12 hours. Turn the meat occasionally as it marinates.
Take the turkey out of the refrigerator. Place the meat in a colander and let any excess marinade drain off. Let the meat rest for about 30 minutes, until it comes to room temperature.
As turkey sits, remove the racks from your oven, line the bottom of the oven with foil, and heat to 165 degrees Fahrenheit. Spray the oven racks with nonstick cooking spray.
Use paper towels to blot any extra marinade that remains on the turkey. Then, arrange the strips of meat horizontally on the over racks. Leave a minimum of ½ inch of space between strips.
Return the racks to the oven. Let the meat dry for about 2 hours, until it darkens and gives way before breaking but doesn't snap. If you prefer a chewier jerky, leave in the oven for an additional 30 minutes.
Remove turkey strips from oven, use a paper towel to blot any oil or moisture from the jerky, and cool completely on the racks. Store in an airtight container for up to 1 month.
6. Smoky Chipotle Snack Mix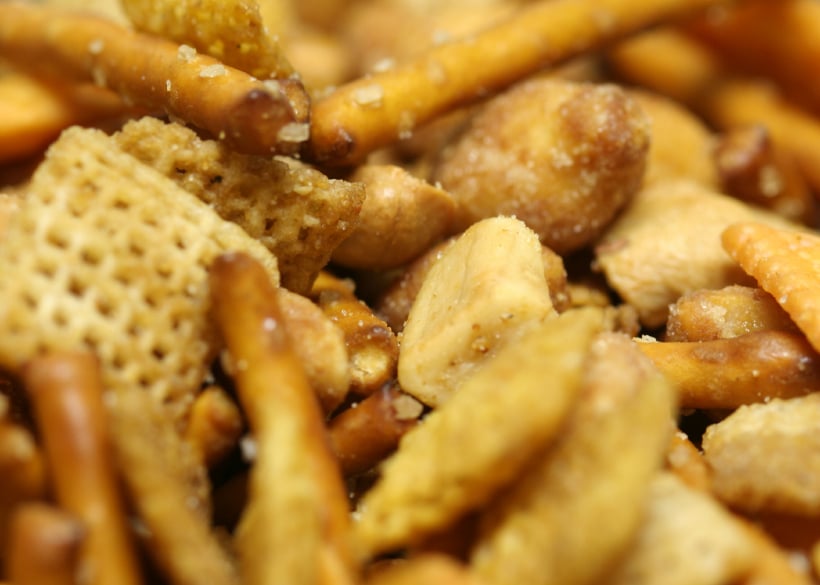 The addition of ground chipotle peppers gives some extra oomph to what is usually a ho-hum snack mix, while raisins provide a touch of sweetness and almonds give it some crunch. This recipe from Sunset magazine will keep in an airtight contain for up to a week.
Ingredients:
1 quart woven corn cereal such as Chex
¾ cup toasted slivered almonds
½ cup raisins
2 tablespoons canola oil
1 teaspoon sugar
1 teaspoon ground chipotle chiles
½ teaspoon salt
Directions: Combine cereal, almonds, and raisins in a large bowl.
Stir together oil, sugar, chipotle chiles, and salt in a small frying pan. Warm over medium-high heat until fragrant, 1 to 2 minutes. Scrape from pan over cereal and mix to coat.
Store in an airtight container for up to 1 week.
7. Sweet Potato Chips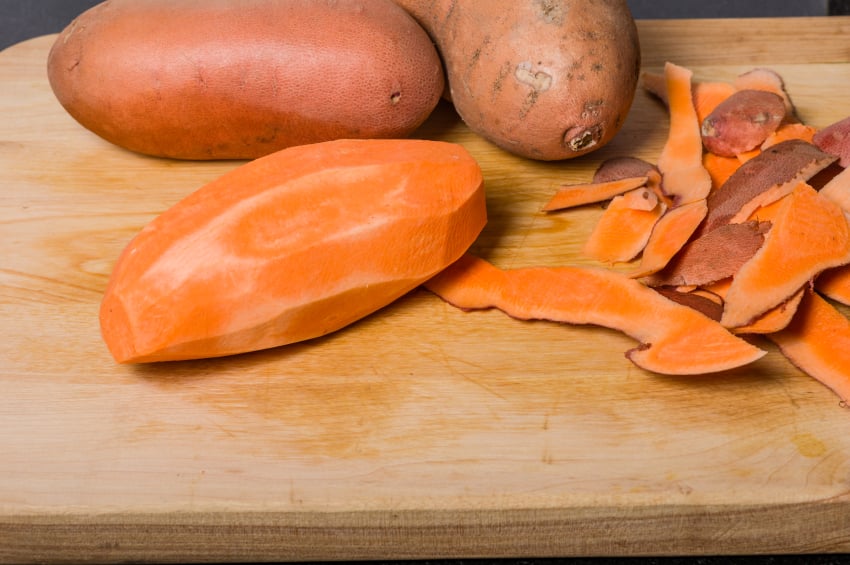 You already know you can substitute sweet potato fries for the regular variety when dining out for an extra dose of Vitamin C. But you can also enjoy sweet potatoes on the go when you make these homemade chips from Healy Eats Real. You only need three ingredients to make this simple, paleo-friendly snack.
Ingredients:
2 sweet potatoes
½ cup coconut oil
Salt
Directions: Peel the sweet potatoes and cut into very thin slices (use a mandoline if you have one).
Heat the oil in a skillet. When the oil is hot, add as many of the sweet potato slices to the pan as will fit without crowding. (To make sure your potatoes cook evenly, don't overlap the slices.) Fry the potatoes for 3 to 5 minutes, turning once, until they look crispy.
Remove chips from the pan and place on a paper towel to drain. Sprinkle with salt.
Cook the remaining potato slices in the oil in the same manner as above. Store chips in an airtight container.
Follow Megan on Twitter @MeganE_CS
More from Culture Cheat Sheet:
Want more great content like this? Sign up here to receive the best of Cheat Sheet delivered daily. No spam; just tailored content straight to your inbox.