Manly Libation of the Week: Pisco Punch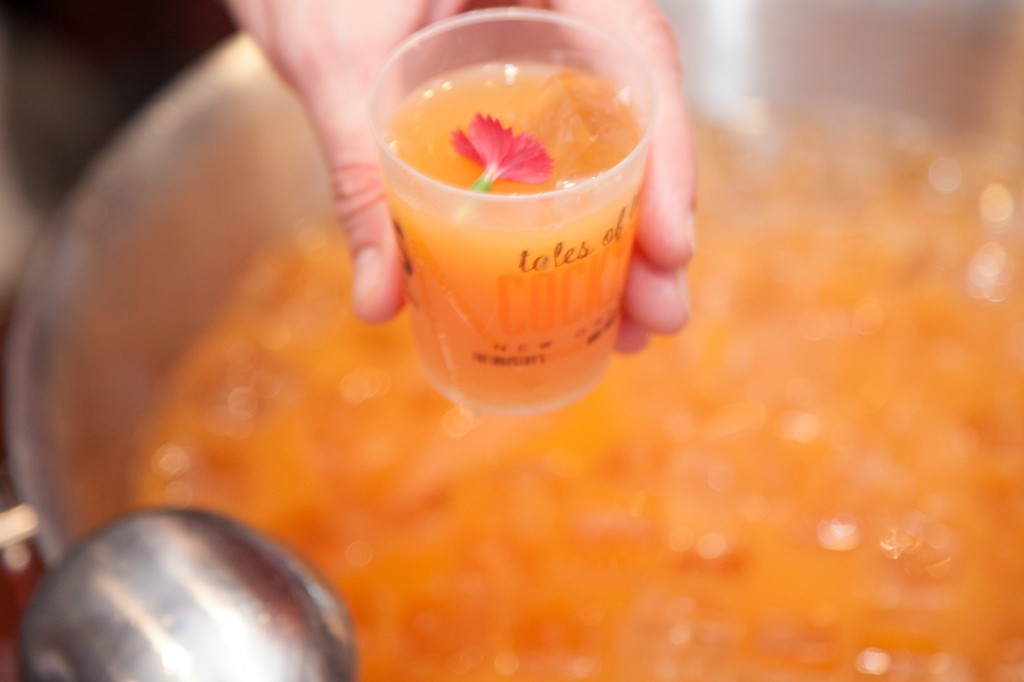 Sipping a well-made cocktail is the perfect way to unwind and relax, whether you've had a long day at the office or just want to kick back with some friends. Follow our Manly Libations series week-to-week, as we highlight manly cocktails, their histories, and a few bonus recipes — we guarantee these classic drinks will put some hair on your chest.
Pisco punch, you ask? Yes, we did too. But just hear us out. This on-the-rise elixir is well worth sipping away all your Sunday (and Monday through Friday, for that matter) troubles to. Topping the list of things every man should know is how to pack a punch. So whether you're tailgating in the brisk embrace of fall wind and football season, or need a drink to dazzle your lady at home, grab a bottle of Pisco ASAP so you can whip up one stellar punch on a moment's notice.
First up in today's lesson: a basic understanding of Pisco, the grape brandy produced in Peru. It's the vibrant foundation for the classic Pisco punch, a thoughtful base for other playful riffs, and slips in perfectly to a variety of fall cocktails. Lizzie Asher, president of Macchu Pisco (a leading Pisco brand and as a good place as any to start your love affair with the beverage), explains, "if you go back to Pisco's technical origins you can exploit the wide breadth of flavors that are present in Pisco as a brandy … from earthy and smoky to herbal and chocolatey."
Nathan Dalton, food and beverage director of New Orleans' soon-to-open hotel, The Catahoula, offers:
If you're not drinking it already, you will be soon. Pisco is an old spirit with a rich history and supports a cocktail culture in Peru that's every bit as vibrant as the one we have in America. You can already find it in most quality cocktail bars in the States, and that trend is picking up steam. With all of the new innovations in the spirits world these days, it's easy to dismiss anything new as a gimmick. Pisco has been around for half a millennium and has a flavor that is expressive and unique among the other major spirits. Pisco is not a gimmick. It's here to stay.
The history of Pisco Punch
We all know that San Francisco these days has one heck of a cocktail scene, and it turns out this buzzy hub was also home to Pisco punch's humble origins. "It was Scotsman Duncan Nicol who came to San Francisco in 1865 and is credited with popularizing Pisco Punch as San Francisco's original cocktail," explains Francine Cohen, editor-in-chief of InsideFandB.com. She also notes that:
He took over the Bank Exchange from George Brown in 1893; making it the world famous home of Pisco Punch until 1919, and earning himself the name "Pisco John." (History of Pisco in San F rancisco: A Scrapbook of First Hand Accounts by Guillermo Toro-Lira). Traditionally Pisco Punch is made with the Quebranta grape; one of the eight grape varietals with which Pisco is permitted to be made according to Peru's DOC. With Peru's stringent production guidelines the spirit rests in non-reactive vessels after distillation and before bottling and is never sullied with sugars, water, wood aging, colorants or other ingredients. It's all grape; in the case of Quebranta, it's known as the macho grape.
Asher also offers that it's called the Macho grape since it's the strongest, most full-bodied grape. Asher says, "It has a specific and distinctive flavor profile that can be too assertive for novices — or as I like to say, it packs a punch! In fact, it's such a bold grape that the 'puro' of Quebranta of a distiller is what proves his muster — such that the mastery of a distiller can be gleaned by how well he can dominate the macho and produce a puro de Quebranta that can be sipped."
Try sipping one of these classics and re-imagined Pisco punches and Pisco cocktails to get your Pisco-tacular buzz tonight.

Classic Pisco Punch
This is the original Pisco punch cocktail created by Duncan Nicol (minus a mystery ingredient that nobody seems to know for sure).
Ingredients:
1 bottle Quebranta Pisco
10 ounces pineapple gum syrup (also known as gomme)
9 ounces freshly squeezed lemon juice
12 small pineapple wedges for garnish
Ice for serving
Directions: Combine Pisco, pineapple gum syrup, and lemon juice in a 2-quart container, and refrigerate to chill. Before serving, stir to recombine the mixture. Serve over ice, and garnish with a pineapple wedge.
Classic Milk Punch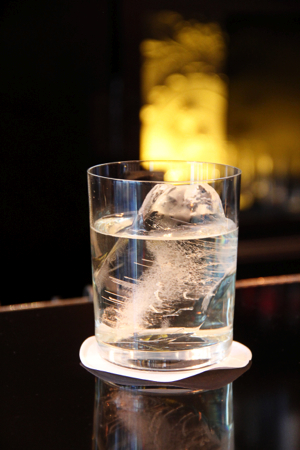 This recipe is by Eamon Rockey, Betony. A couple of reminders: It's about pouring it correctly a few times, not carelessly many times. Also, some products prove troublesome to clarification, such as fruit purees, thick liquids, high-oil content additions like coffee, and high-fat content liquids like cream.
Ingredients:
3 ounces punch base
1 ounce Pisco
Punch base
2 parts milk
2 parts pineapple juice
1 part lemon
1 part apple juice
1 part Ceylon tea
Equipment needed
Pot
Whisk
Ladle
Filter (ultra bag or table cloth)
4 liquid receptacles
Pitcher (optional)
Directions: Set up filtration rig and ultra bag over three liquid receptacles, with a ladle hanging inside the filter to soften the landing of the liquid. Blend all products, excluding milk and lemon (acidic product). Bring milk to near boil, stirring the whole time, to keep milk from burning. Slowly pour lemon (acidic product) into milk while stirring slowly, to break the curds from the whey. Promptly add tea and juice.
Pour into ladle, inside of filter, very slowly, as to establish a dam of curds. Pour liquid that passes through filter back into ladle. Repeat until crystal clear. Season with citric acid and sugar to taste (with consideration to application). Then freeze, stabilize with alcohol, or consume within 10 days.

Portón Autumn Sparkler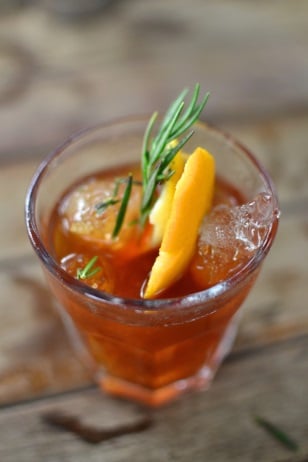 This recipe is courtesy of Pisco Portón.
Ingredients:
2 ounces Pisco Portón
½ ounce fresh lemon juice
1¼ ounce fig preserves
2 ounces sparkling wine
Fresh rosemary sprig and orange peel
Directions: Combine Portón, lemon juice, and preserves in a shaker, and shake with ice. Double strain over large ice cubes in rocks glass. Top with sparkling wine. Garnish with rosemary sprig and orange peel.
Beat The Devil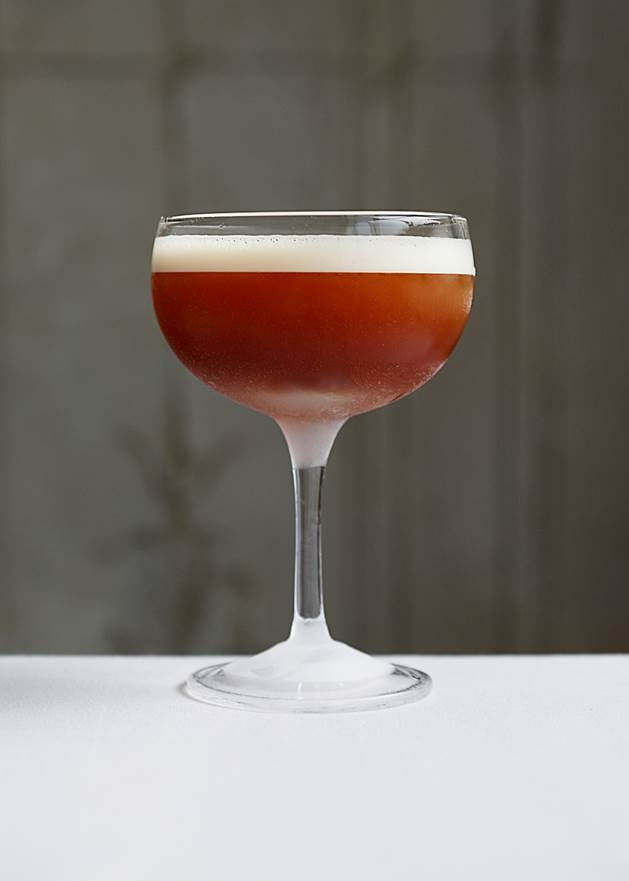 This recipe is by Eamon Rockey, Betony, and yields 1 cocktail.
Ingredients:
2 ounces La Diablada Pisco
1 ounce cold brew coffee
½ ounce full-bodied red wine
½ ounce Cascara syrup
¼ ounce orange Oleo Saccharum
Directions: For Oleo Saccharum, muddle rinds of lemon, orange, or other citrus with sugar, and allow to set for 1 to 24 hours to extract the oils. Strain the extracted liquid before use. Shake all ingredients, and pour through a fine mesh strainer into a chilled cocktail glass.

Chinguerito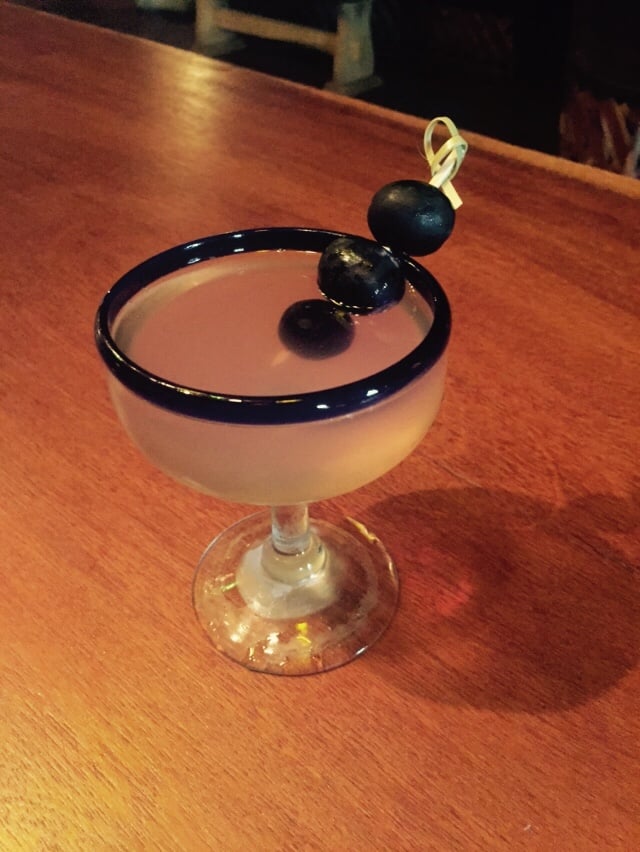 According to Dalton, "The Chinguerito is a classic Pisco drink that is made during harvest season in Peru at the grape stomping parties. People get barefoot in the grape pit and dance while a band plays music. The stompers scoop up the grape juice in their glasses while they dance and mix it with Pisco, lime juice, and cinnamon. It is the quintessential fall-time Pisco drink and is delicious."

Ingredients:
2 ounces Quebranta Pisco
5 black grapes (or 10 Quebranta grapes if you're lucky enough to have some)
2 teaspoons cinnamon syrup
2 teaspoons key lime juice
Directions: Muddle the ingredients, but not too hard. Then, stir on ice, and strain into a glass.

El Capitan
This Peruvian cousin of the Manhattan is one of the four pillar cocktails of Peruvian drinking culture. Like its relative, it contains vermouth and bitters to complement the flavors of Pisco.
Ingredients:
1½ ounces Quebranta Pisco
1½ ounces red Vermouth
1 dash bitters (Angostura or Dr. Elmegirab's "Dead Rabbit" Orinoco bitters)
Ice for mixing
Directions: Combine Pisco, Vermouth, and bitters in mixing glass, and stir briefly, with ice. Pour into chilled rocks glass.
More from Culture Cheat Sheet:
Want more great content like this? Sign up here to receive the best of Cheat Sheet delivered daily. No spam; just tailored content straight to your inbox.