The Best 5 Cities for Young Workers on the Job Hunt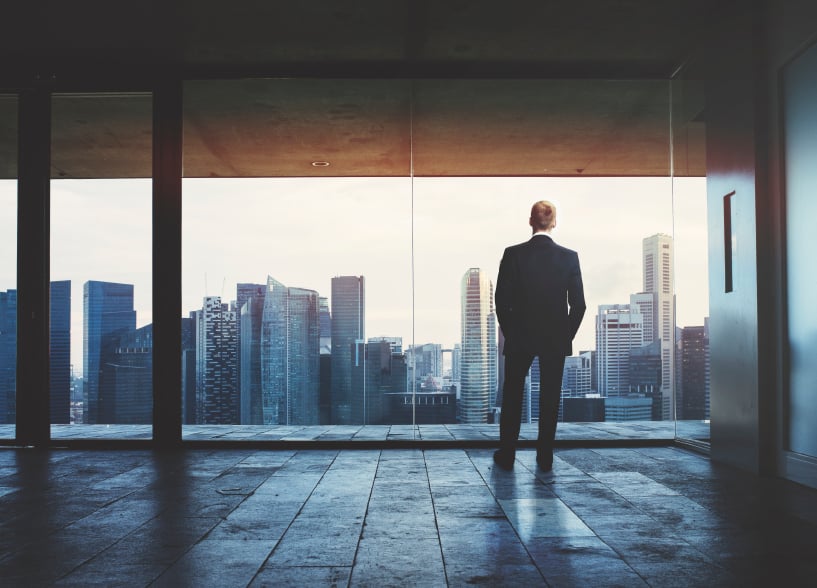 It's been official since the first quarter of 2015: Workers in Generation Y are the largest sector of employees in the United States. This year workers between the ages of 18 and 34 — also known as millennials — overtook their parents' Generation X numbers and became the largest group of people with jobs, at 53.5 million strong. It's growth that has been exponential, as just last year millennials surpassed the number of Baby Boomers who were still in the workforce.
A changing of the guard is in progress, and millennials will begin to have more and more influence over their work environments as they move into manager positions, have more coworkers around their age, and choose to work for companies that honor their work philosophies. One of the best examples of this is the increasing number of jobs available with flexible or remote options, as millennials embrace the perks of technology and also desire a different workplace environment than the gray cubicle walls their parents knew.
Aside from that, a huge number of factors play into which areas of the country are attracting young talent. Payscale investigated the unique factors that attract millennials to a new job — such as that flexibility or relaxed office culture — and also compared it to typical job characteristics such as compensation, benefits, commute time, job satisfaction, job stress, and management opportunities.
By analyzing those factors, Payscale determined the five best metro areas for young workers. Let's take a look and see what makes these cities earn their ranking.
5. Provo-Orem, Utah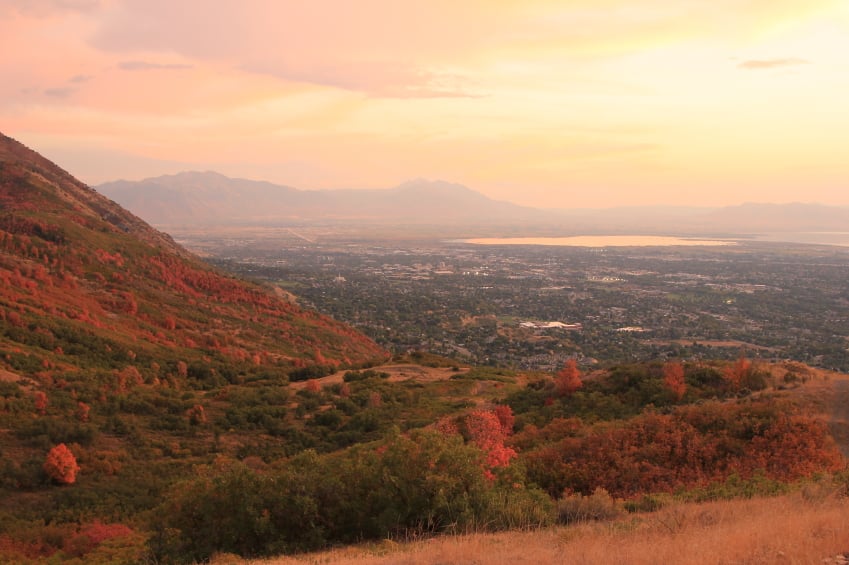 Median pay: $43,100
Unemployment rate: 3.6%
Percent high job satisfaction: 78%
These two sister cities are located about an hour south of Salt Lake City, and home to Brigham Young University. The median pay is nothing to write home about, but Provo has some other perks going for it. The average commute is only about 15 minutes, Payscale reports, the shortest trip of any of the top 5 cities. The job satisfaction rate (at 78%) is also the highest of the top 5 cities — eight points higher than the next-closest cities.
About 44% of respondents said they had low job stress. On top of that, Payscale reports Provo-Orem came in first place for the number of millennials in management roles, and also had the best chances of having jobs that allowed you to bring your dog to work, have a casual dress code, and provide tuition reimbursement.
4. Austin – Round Rock, Texas
Median pay: $48,400
Unemployment rate: 3.3%
Percent high job satisfaction: 69%
Round Rock, technically a suburb city of the greater Austin area, has earned nationwide recognition for everything from affordability to its carpool rate. It's also no surprise the city that hosts SXSW each year, a smoke signal for millennials of every stripe, would make it on this list.
Of the top five cities, Austin boasts the lowest unemployment rate, and the average commute time is a manageable 20 minutes. About 43% of employees in the Austin area report their jobs are low stress, and a significant number of people say they're satisfied with their job.
3. San Jose – Sunnyvale – Santa Clara, California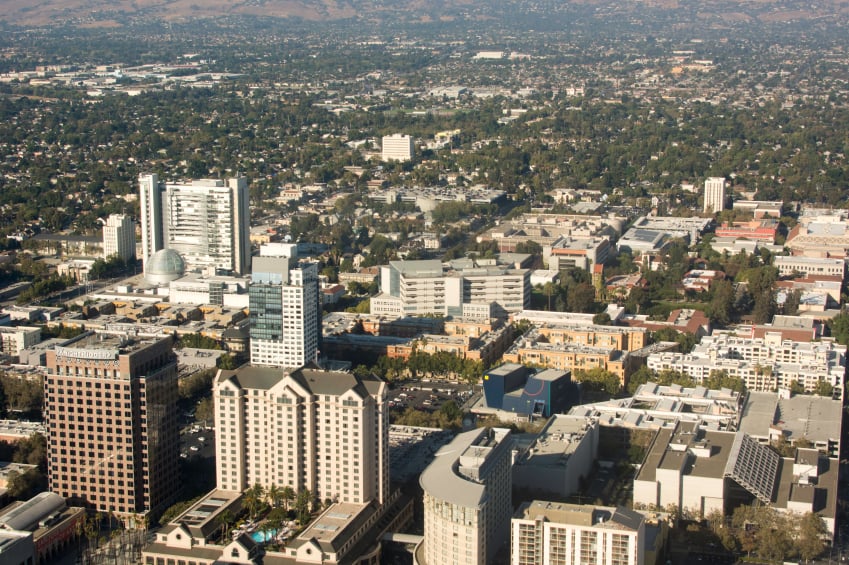 Median pay: $77,500
Unemployment rate: 4.1%
Percent high job satisfaction: 67%
Just south of being considered a part of the greater San Francisco area, these three cities in the same metropolitan area offer a lot of perks for young employees, but a few challenges as well.
The job satisfaction rate is the lowest of the top five, and also the lowest percentage of those who said their jobs were low stress (41%). The commute was just over 25 minutes long, and this area has the highest unemployment rate of the top cities. However, it's clear that the payoff literally makes up for it — a median paycheck of $77,500 isn't too shabby. That's likely explained by the presence of many technology-based positions, since this area makes up the heart of Silicon Valley.
2. San Francisco – San Mateo – Redwood City, California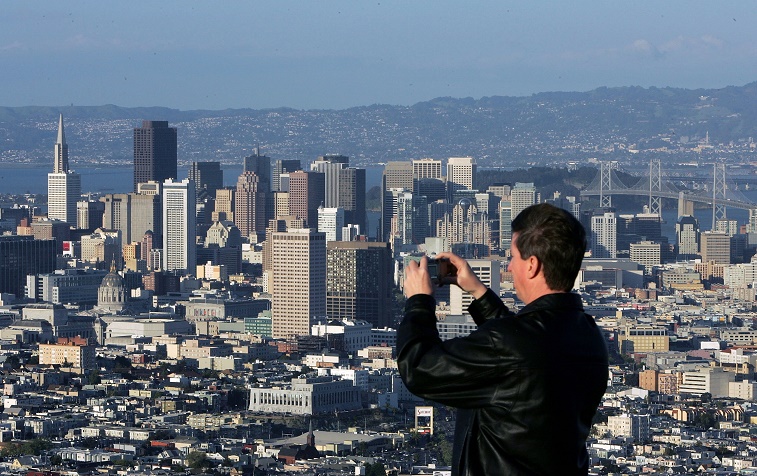 Median pay: $69,700
Unemployment rate: 3.4%
Percent high job satisfaction: 70%
San Francisco might not be so good when you're paying rent or looking for love, but it's pretty great in terms of job prospects — which is why it's still a hotbed of activity for millennials despite the price tag of calling the area home.
About 70% of millennials are satisfied with their jobs in the Bay Area, and has one of the lowest unemployment rates on the list. The average commute comes in just over 30 minutes, which isn't ideal, but a surprising 41% of respondents said their jobs were low stress. If you're looking for the allure of California, this is the place to be.
1. Seattle – Bellevue – Everett, Washington
Median pay: $55,500
Unemployment rate: 4.0%
Percent high job satisfaction: 70%
Apparently, beards, flannel, and plenty of spots for craft brews after work are still a drawing factor for young workers looking for a new job. Though jobs in the greater Seattle area might not have paychecks that compare to Silicon Valley, there's enough other perks to make up for it.
Job satisfaction in the Emerald City is high at 70%, and Seattle boasts the highest rate of low-stress jobs, with 46% of respondents saying their positions aren't the bane of their existence. (If you're choosing a job based on low stress alone, Payscale suggests checking out Cambridge, Massachusetts and Omaha, Nebraska. In both cities, 48% of respondents said their jobs were low stress.)
Seattle earning the No. 1 spot isn't just a fluke, either. Payscale has named Seattle the best city for millennials for several years, and in 2012 reported that wages continued to increase for employees — a trend that will likely only continue in light of Seattle's commitment to a $15 minimum wage.
Follow Nikelle on Twitter @Nikelle_CS
More from Money & Career Cheat Sheet:
Want more great content like this? Sign up here to receive the best of Cheat Sheet delivered daily. No spam; just tailored content straight to your inbox.