These 6 Small Towns Have a Little Something Special About Them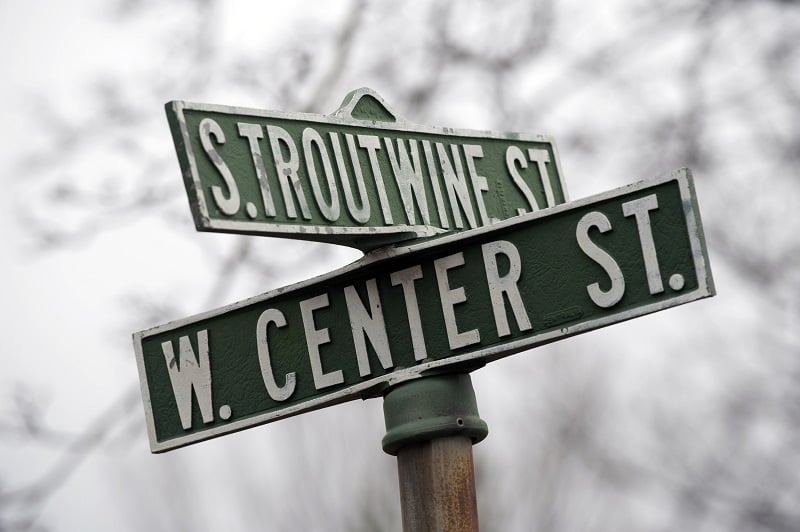 America is chock-full of quirky, strange, and incredibly interesting small towns. We even turn some of them into tourist destinations, or make them starring characters in television shows and movies, like Twin Peaks, or Deadwood. If you were to take a road trip across the country, you'll find yourself in all manner of variability — from the hippie enclaves of the desert southwest (looking at you, Sedona), to the sleepy, colonial villages of New England.
Of course, anyone who actually has spent a lot of time on the national Interstate system would probably balk at the notion as well. A great deal of America's cities and towns are strikingly similar. On a cross-country trek on, say, I-70, a large stretch will reveal many towns that contain some gas stations, a few chain restaurants, and a Walmart. That's not to say those places don't have their unique qualities, but they do seem to blend together after a while.
But then you have those small towns that may as well have come out of an episode of The X-Files. Small towns built around a central theme — or that are populated, in large part, by a certain group of people. You've probably been to one, and left wondering if any of it had been real. Every state has these small villages, and sometimes they can be a lot of fun. Other times, they're places you hope to never see again.
We've compiled a short list of some of America's coolest and strangest small towns, and have showcased them on the following pages. From coast to coast, and even outside the lower 48, here are six of America's most unique small towns.
1. Rachel, Nev.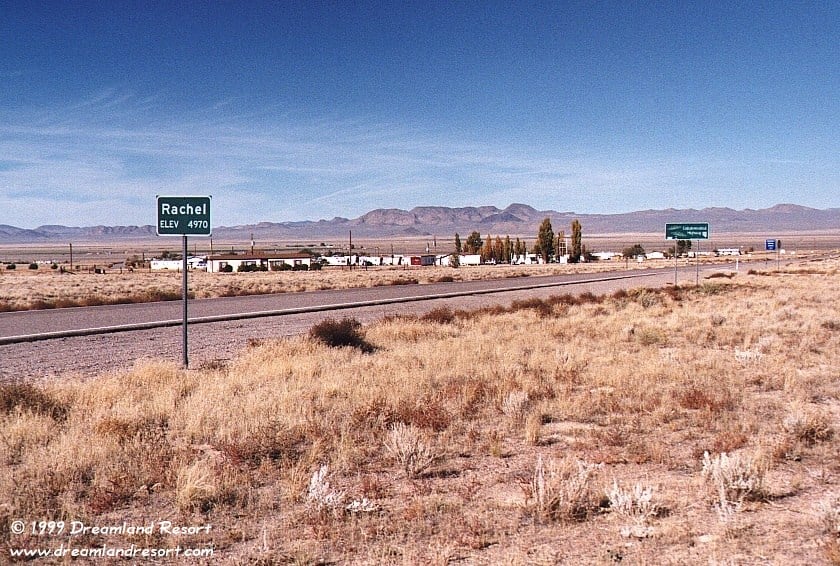 Rachel, Nev. is a magnet for UFO seekers. And it makes perfect sense, as it lies right on the Extraterrestrial Highway, a stretch of Nevada State Route 375 that borders the Nevada Test Site and Area 51. Thus, people have been seeing weird things in the sky for decades. You can even visit the famed UFO-themed restaurant, the Little Al'e'Inn, for some alien merchandise. Head out to the mystical 'black mailbox' for flying saucer views, while you're at it!
2. Leavenworth, Wash.
Ever felt the urge to visit the German highlands, for one reason or another? No need to make the cross-Atlantic flight — you simply need to head to Leavenworth, a small town nestled in the Cascades, a couple hours east of Seattle. Leavenworth is built around a Bavarian theme, with the towns numerous shops and restaurants all sporting class German decor. Even the McDonald's is unrecognizable. There's tons of nearby activities as well, including rafting and skiing, and Oktoberfest simply can't be missed.
3. Centralia, Pa.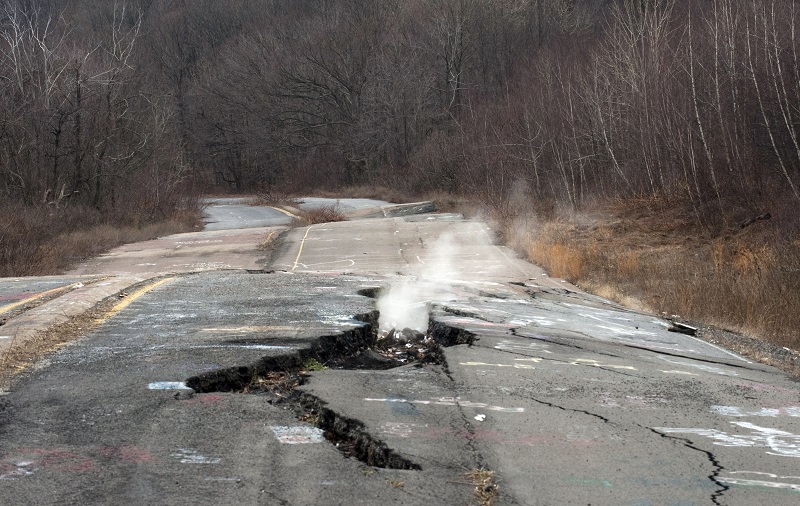 For those looking to up the creepiness factor, how about a stop at the town that inspired the Silent Hill video game and movie franchise? That town is Centralia, Pa., which is little more than a ghost town located off of I-81, north of Harrisburg. What makes Centralia special is that it's effectively been on fire for half a century — the underground coal mines under the town have been smoldering for decades, causing everyone and everything to high-tail it out of there. Today, you can still check it out, and see steam and smoke pouring out from fissures and cracks in the road.
4. Miracle Village, Fla.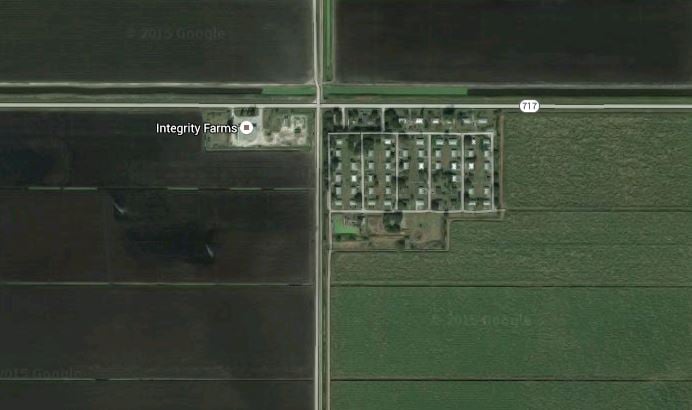 What do you do with a bunch of registered sex offenders, who legally can't be within a certain distance of schools, parks, and other places children might be found? If you're the town of Pahokee, Fla., you give them their own little town, surrounded by farms, a couple of miles away. That's Miracle Village, which was founded by a minister who had worked in prisons for decades, giving sex offenders a place where they can carry on their lives on the peripheral of society. It's rather fascinating, and there are lots of pictures from inside the village around the Internet. It's just not the kind of place you'll want to swing by on a road trip.
5. Chicken, Alaska
What's that? Chicken Alaska? Yes. Chicken, Alaska.
The town of Chicken is located in, well, Alaska, on Highway 5, a short way from the Alaska-Canada border. It's not much of a town, and more of a small pit-stop, as you can see from the short video tour above. It was originally founded as a gold mining camp, and as recently as 2010, had a population of seven. Chicken boasts a small air strip, gift shop, post office, and naturally, a mini-golf course.
6. DISH, Texas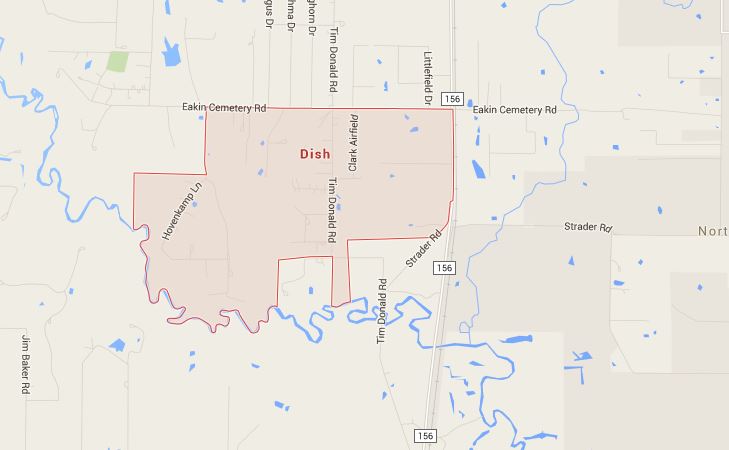 DISH, Texas is a pretty unremarkable place — with its name being the exception. You see, DISH residents literally sold the town's name to a corporation, DISH Network, in exchange for free satellite television. Only around 200 or so people actually live in DISH, which is located north of Fort Worth, and the community itself was only incorporated in 2000. But here's the thing: DISH residents don't even get free TV for life — the deal only lasted 10 years. If you thought naming stadiums and arenas after corporations was a bit much, the renaming of DISH (originally called Clark) is enough to make you switch to cable.
Follow Sam on Twitter @Sliceofginger
More from Culture Cheat Sheet:
Want more great content like this? Sign up here to receive the best of Cheat Sheet delivered daily. No spam; just tailored content straight to your inbox.