Exceptions to TSA Rules All Travelers Need to Know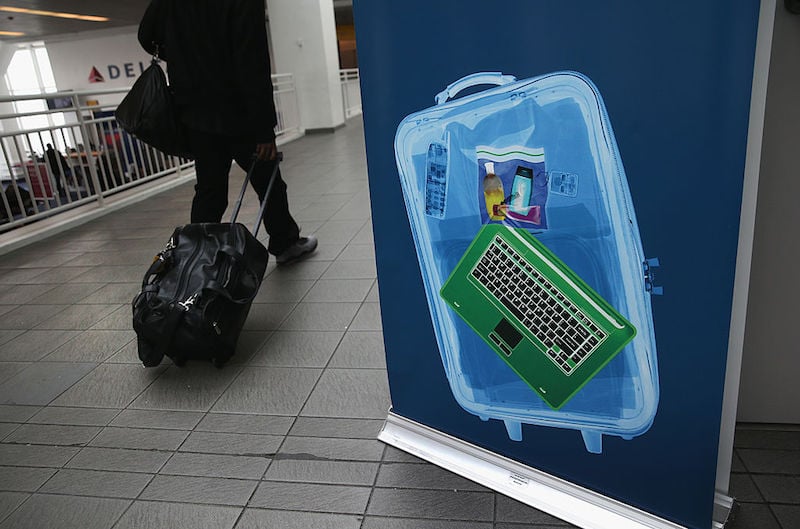 Dealing with the Transportation Security Administration is one of the most stressful things about flying. The agency has authority over the security of everyone traveling in the United States. Which means  TSA officers are the ones scrutinizing your ID, double-checking your boarding pass, screening your baggage, and guiding you through metal detectors and body scanners before you're allowed into the secure area of the airport.
We're all aware the TSA is simply there to keep us all safe. But that doesn't mean we don't occasionally wonder why our liquid toiletries all need to be in containers that measure 3.4 ounces or less, orr that we don't get impatient when we have to wait in a long line at the security checkpoint. (Perhaps waiting behind somebody who's slow, or has decided to try to take something ridiculous through airport security.)
Keeping track of the rules is an important part of cooperating with the TSA and ensuring you get through security with enough time to catch your flight. We all know the basic TSA rules: You have to hand over your ID and your boarding pass to access the security checkpoint, you need to take off your shoes, remove your laptop from your bag, and separate your liquids (which need to be in small containers and corralled in a zip-top plastic bag).
But what you may not know is there are some useful exceptions to the TSA rules. Some of them apply only in specific circumstances and to specific people, but others are useful for anybody who knows that they exist. Read on to check out some exceptions to TSA rules that just about every traveler should know.
1. You may be able to fly if you forget your ID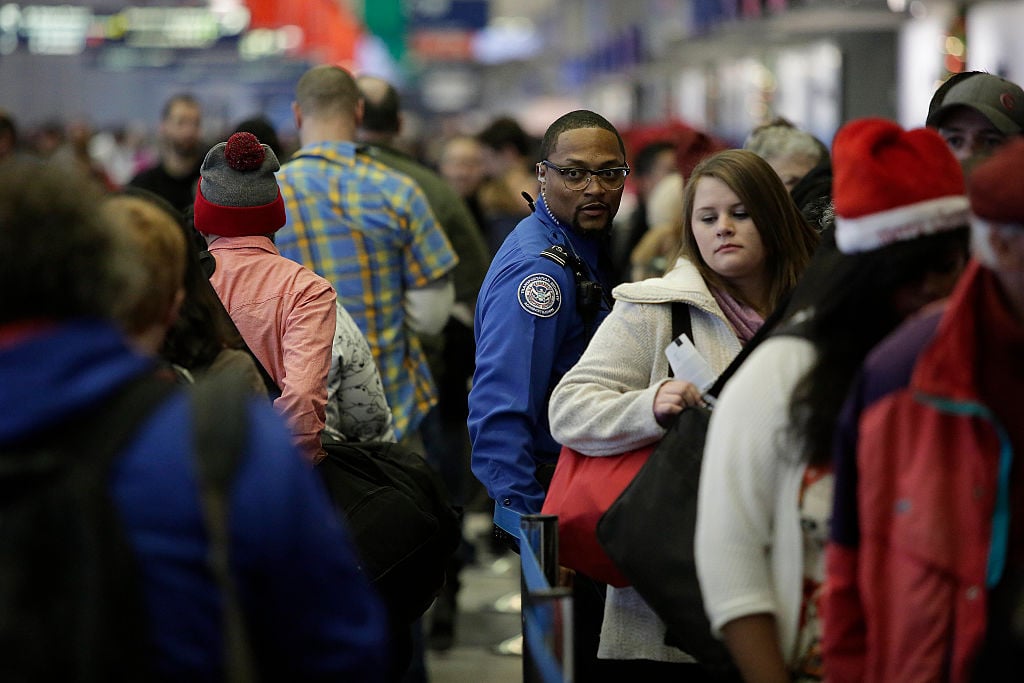 One of the worst things to leave at home when you head to the airport is your ID, whether you're using your driver's license or your passport. The TSA is pretty strict about the types of identification that officers will accept as you go through security, but it does have some procedures in place that may allow you to fly even if you've forgotten your identification at home, or if you've lost it and haven't yet gotten a replacement.
The organization explains that "in the event you arrive at the airport without valid identification, because it is lost or at home, you may still be allowed to fly." The TSA officer may ask you to complete a form that includes your name and current address. They may also ask you additional questions to confirm your identity. Once your identity is confirmed, you'll be allowed to enter the screening checkpoint.
Note that you may be subject to additional screening, and TSA warns you won't be allowed to fly if your identity can't be confirmed, if you chose not to provide proper identification, or if you declined to cooperate with the TSA's identity verification process. Further, the organization advises arriving at least two hours in advance of your flight in order to leave plenty of time for security screening and boarding the aircraft.
2. You can pack medications and medically necessary liquids that are larger than 3.4 ounces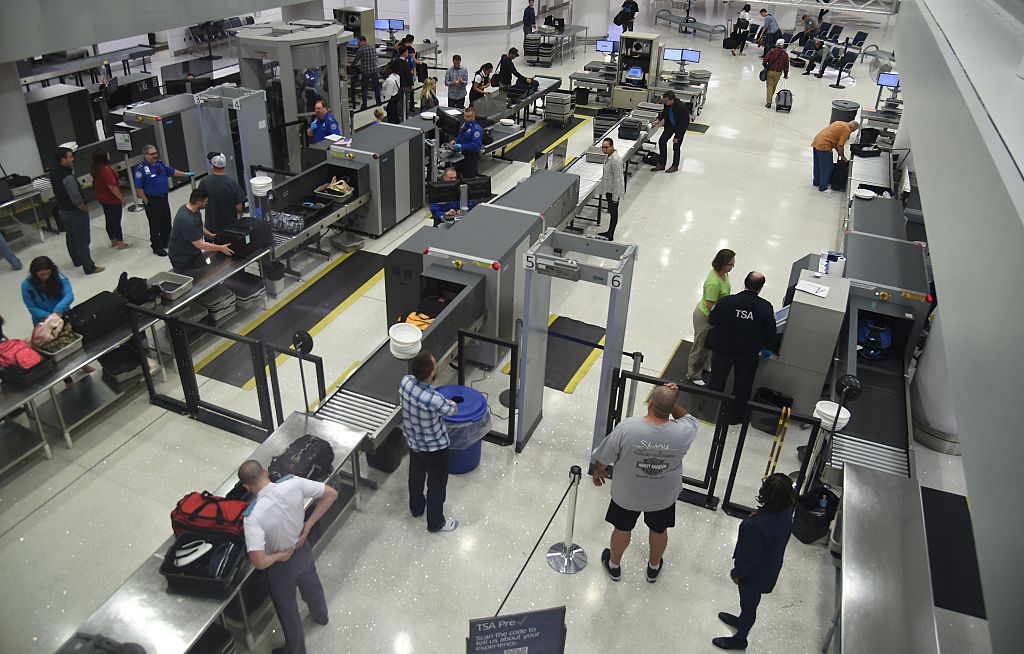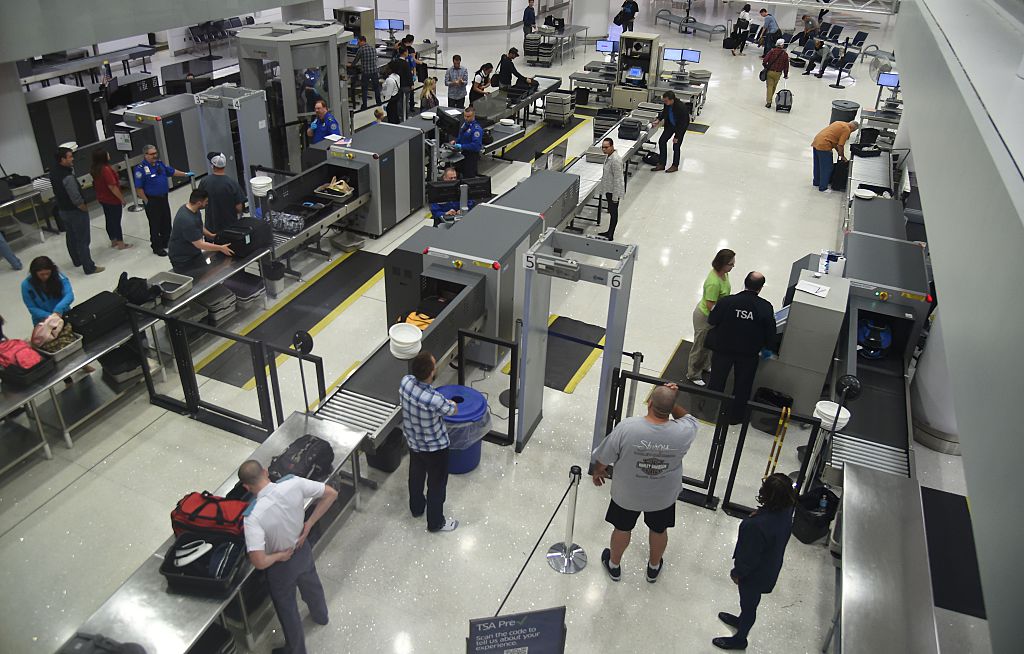 Everyone knows that each traveler is allowed to carry a quart-size bag of liquids, aerosols, gels, creams, and pastes through the TSA checkpoint. Each one has to be in a container that's 3.4 ounces or smaller, and if you have any bigger containers, they need to be placed in your checked bag. But what you may not know is TSA has some exemptions in place for people with disabilities and medical conditions.
If you have medically necessary liquids, medications, or accessories (like freezer packs, IV bags, pumps, or syringes) with you, label these items and declare them to the TSA officer. You can bring such items in containers larger than 3.4 ounces. You'll just need to remove them from your carry-on bag to be screened. (But they don't have to be in a plastic zip-top bag.) Ice packs and gel packs can be presented in a frozen or partially frozen state. All items, including IV bags, pumps, and syringes, will need to be screened.
You can check out the TSA's website to see more information geared toward travelers with your specific condition or disability. The organization offers information on exceptions and procedures for screening individuals with a variety of different conditions, or those traveling with external medical devices, implants, mobility aids and devices, prostheses and casts, radioactive medication and materials, respiratory equipment, or service animals.
3. You can carry formula, breast milk, and juice for infants and children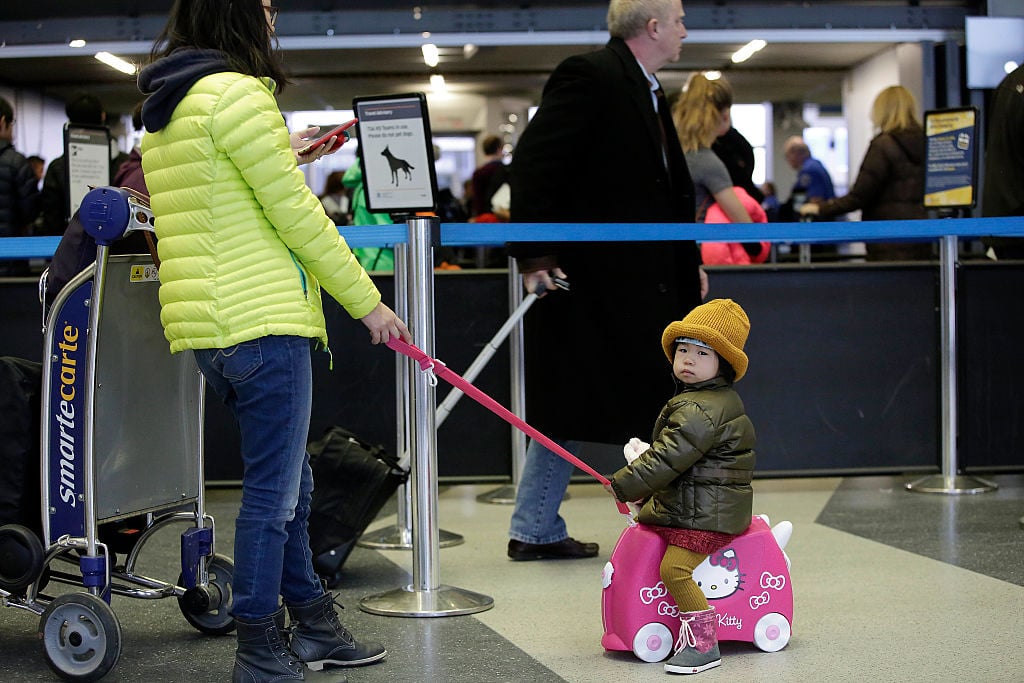 When you're traveling with children, TSA will make a few exceptions to its typical rules. For instance, formula, breast milk, and juice for infants and toddlers aren't subject to the usual rules limiting the size of liquids. You'll just need to inform the TSA officer that you're carrying these liquids and separate those bottles from your other liquids. And for women who pump breast milk, it's also useful to know that you don't have to be traveling with your child to carry breast milk.
Other items that you're allowed to carry include ice packs, freezer packs, frozen gel packs, and other accessories that cool formula, breast milk, or juice. You can also bring gel- or liquid-filled teethers, plus canned, jarred, and processed baby food. Other children's items — including toys, bags, blankets, strollers, carriers, and booster seats — will also need to be screened at the checkpoint.
Children who are 12 years old or younger can also leave their shoes, light jackets, and hats on during screening. You'll need to remove infants and other small children from their carriers, and carry them in your arms through the metal detector, though. Children who can walk through the metal detector can do so separately from their parent or guardian. If your child has a disability, a medical condition, or a medical device, make sure to inform the TSA officer. Additionally, the organization advises calling TSA Cares 72 hours prior to traveling with questions or to request assistance if your child has a disability, medical condition, or medical device.
4. You can carry duty-free liquids larger than 3.4 ounces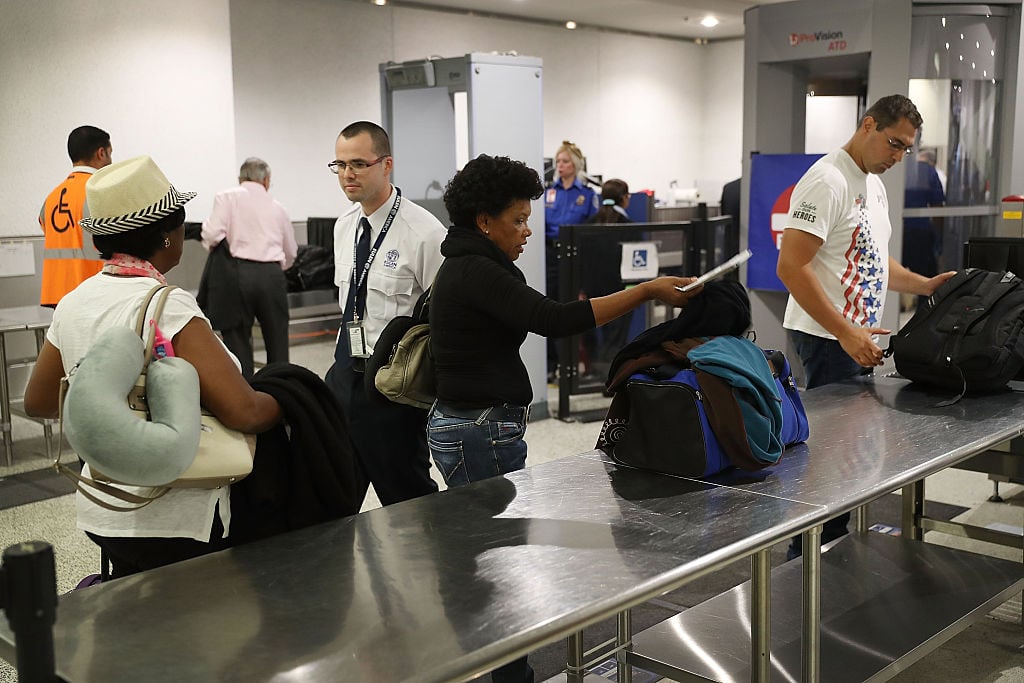 There's yet another way you can carry liquids in containers that are larger than 3.4 ounces. If you're on an inbound international flight, you can carry duty-free liquids in containers larger than 3.4 ounces in secure, tamper-evident bags if the liquids were purchased internationally and you're traveling to the United States. The liquids need to be packed in transparent, secure, tamper-evident bags by the retailer. And they can't show signs of tampering when you present them to a TSA officer for screening.
Additionally, the original receipt for your purchase of the liquids will need to be present. The receipt will need to indicate that the purchase was made within the past 48 hours. Liquids that are more than 3.4 ounces and aren't in a secure, tamper-evident bag need to be packed in your checked baggage. A bag that you seal yourself doesn't count. And you can't open the bag during the flight or any time prior to going through security. 
5. Members of the military can use expedited screening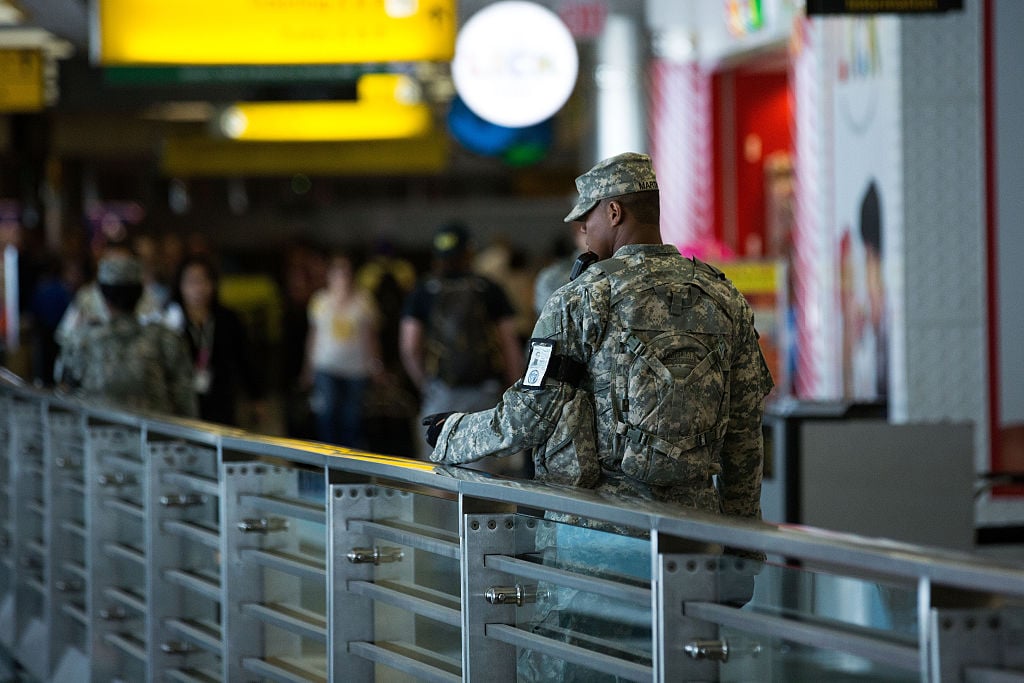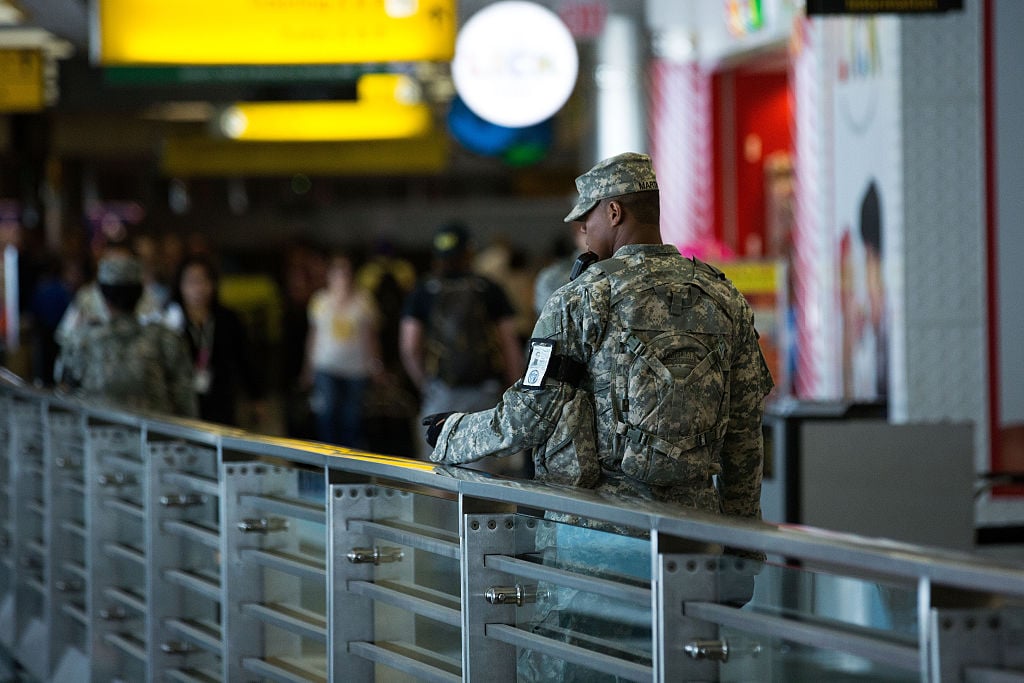 If you're a member of the U.S. Armed Forces, you may want to familiarize yourself with TSA's special procedures for military travel. All members, including those in the Reserves and the National Guard, can benefit from TSA PreCheck expedited screening at select airports when flying on participating airlines. Cadets and midshipmen of the U.S. Military Academy, Naval Academy, Coast Guard Academy, and Air Forces Academy are also eligible for TSA PreCheck screening benefits.
To take advantage of the PreCheck benefits, you'll need to use your Department of Defense identification number when you make your flight reservation. Accompanying family members 12 and under can also go through expedited screening with you. And you don't need to be in uniform, or on official travel, to use the PreCheck lane and expedited screening benefits.
Additionally, TSA offers assistance to injured service members and veterans who may need help with the security screening process. The organization says, "Injured, wounded service members, veterans and wounded warriors may contact TSA Cares to request assistance with the security screening process." The also recommend calling 72 hours prior to the flight. 
6. Passengers 75 and over can receive expedited screening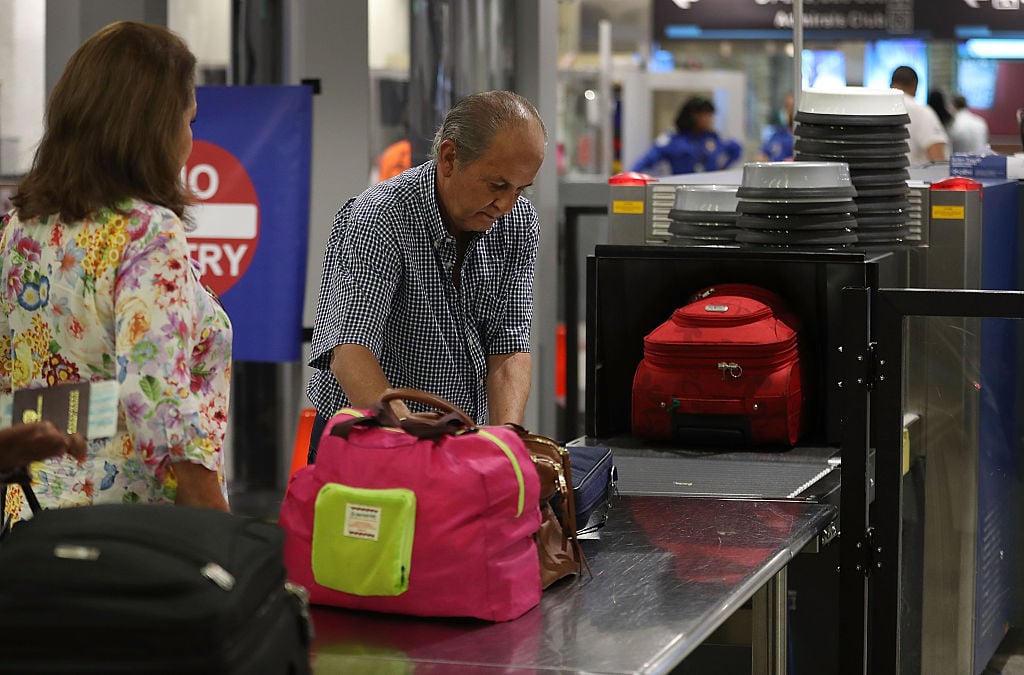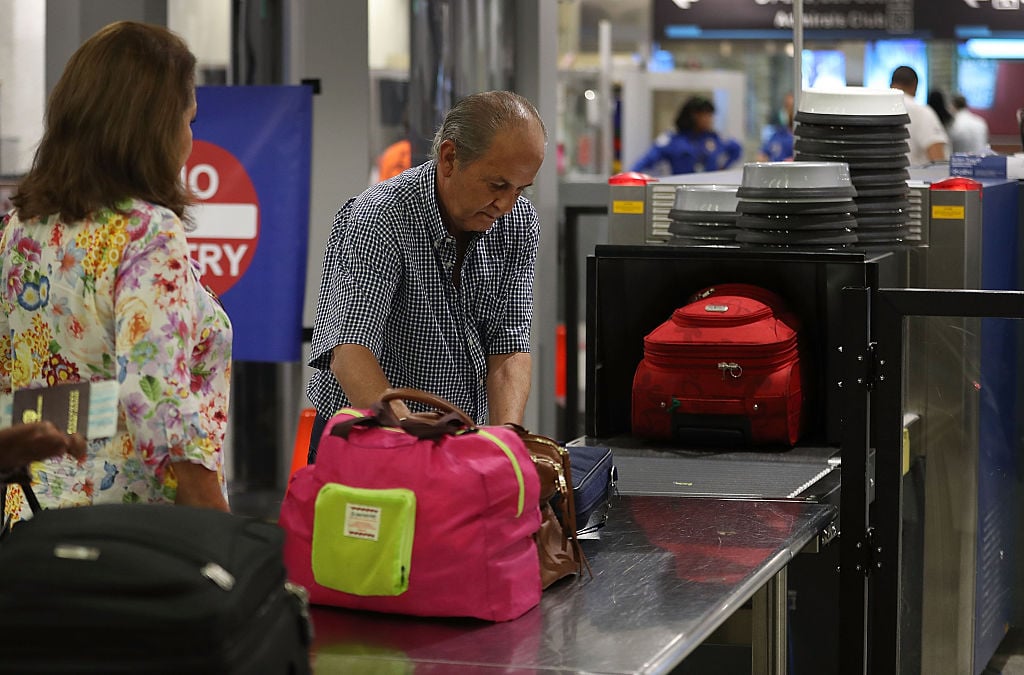 Passengers 75 years of age and older can receive expedited screening at the checkpoint thanks to what TSA characterizes as "risk-based, intelligence-driven security that allows TSA to better focus resources on passengers who more likely pose a risk." Senior citizens can leave their shoes and a light jacket on during the screening.
However, if they set an alarm off during the screening, they may be required to remove their shoes for further screening. Or, they might be required to undergo a pat down. Passengers can request to be seated during that portion of the screening. And those who are unable to stand for screening will be accommodated with other security methods. 
7. TSA PreCheck will get you out of the regular security line, and let you keep your shoes and jacket on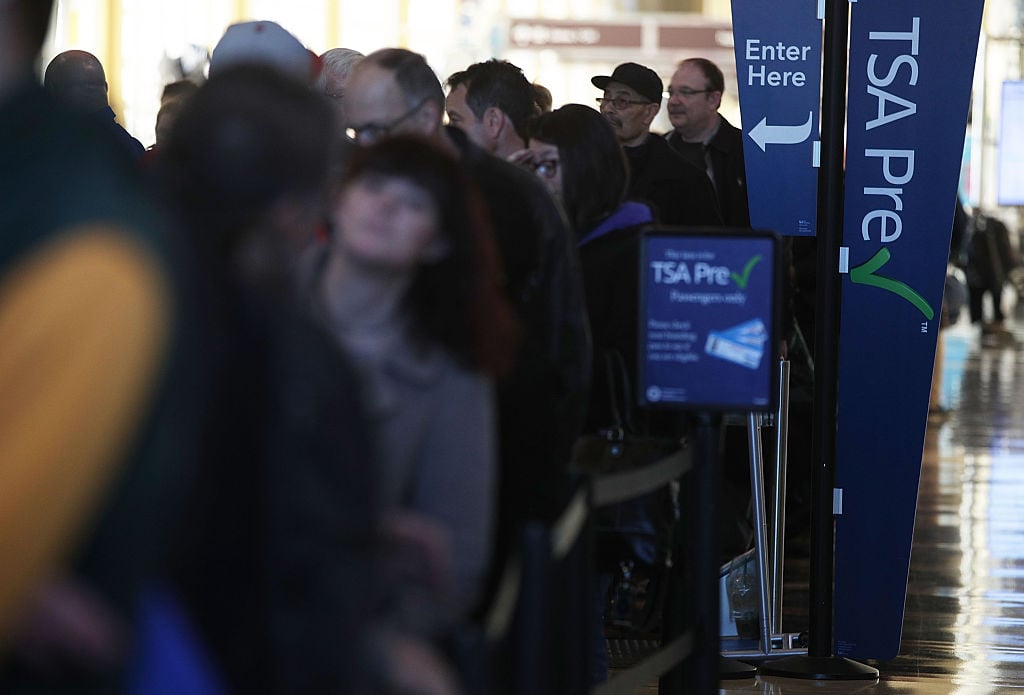 People who travel often will likely find signing up for TSA's PreCheck program will save them a lot of time. A five-year membership does cost $85, but the idea is you'll only spend about five minutes waiting to go through security. You can submit an online application in about five minutes. Then, you'll schedule an appointment at one of TSA's 380 enrollment centers. Your 10-minute appointment will include a background check and fingerprinting. Then, you can add your known traveler number to your ticket and enjoy the expedited screening the next time you fly. More than 180 airports and 19 airlines participate in the program.
If you use the TSA PreCheck lane at one of the airports that participates in the program, you won't need to remove your shoes, jacket, or belt. You also won't need to take your laptop or plastic bag of liquids out of your bag. You'll still need to be screened at the checkpoint, either with a scanner or with a pat-down, though. And TSA officers can still swab your hands, mobility aids, equipment, and external medical devices to test for explosives. Still, it can save you a lot of hassle.