15 of the Worst Celebrity Chef Restaurants in America
Have you ever wanted to splurge on a birthday meal or an anniversary dinner?
Then you've probably looked to restaurant reviews to help you figure out where to go. Whether you're at home or on vacation, restaurants run by celebrity chefs sound tempting — especially if they give you a glimpse of some secrets of your favorite celebrity cooking shows.
Some restaurants celebrity chefs own or manage great menus. And plenty treat customers to exemplary service. But other celebrity chef restaurants fail on all counts.
Let's take a quick look at the 15 worst celebrity chef restaurants in the U.S., including one brutal review of a Top Chef that charges $200 for dinner (No. 11).
1. Guy's American Kitchen & Bar by Guy Fieri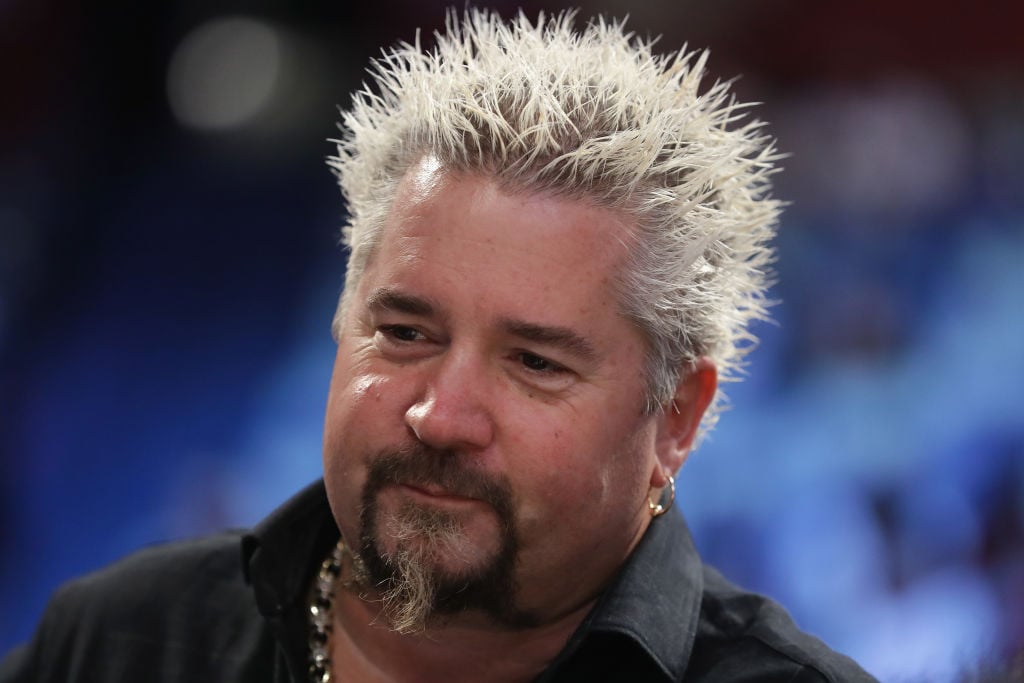 Guy Fieri's Times Square restaurant has become infamous. One reason why? Pete Wells held no punches when he reviewed the establishment for The New York Times. In the review, Wells asked Fieri rhetorical questions, such as, "Is the entire restaurant a very expensive piece of conceptual art? Is the shapeless, structureless baked Alaska that droops and slumps and collapses while you eat it, or don't eat it, supposed to be a representation in sugar and eggs of the experience of going insane?" Fieri soon responded to Wells. But the review still goes down in history as one of the most brutal restaurant reviews ever. (And Guy's American Kitchen & Bar definitely makes the list of the worst celebrity chef restaurants.)
2. Fat Cow by Gordon Ramsay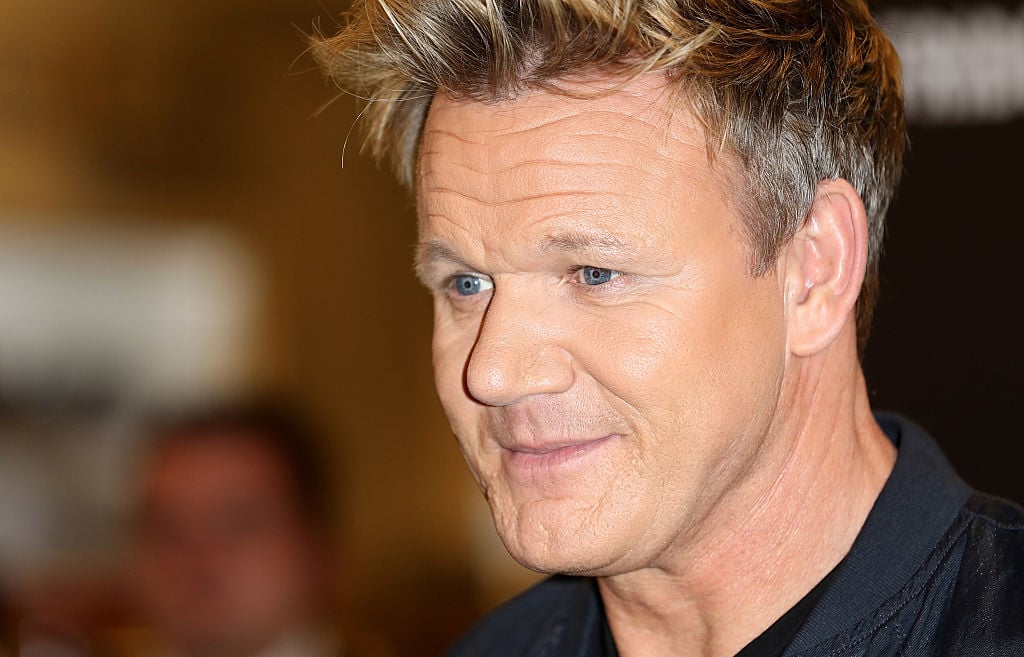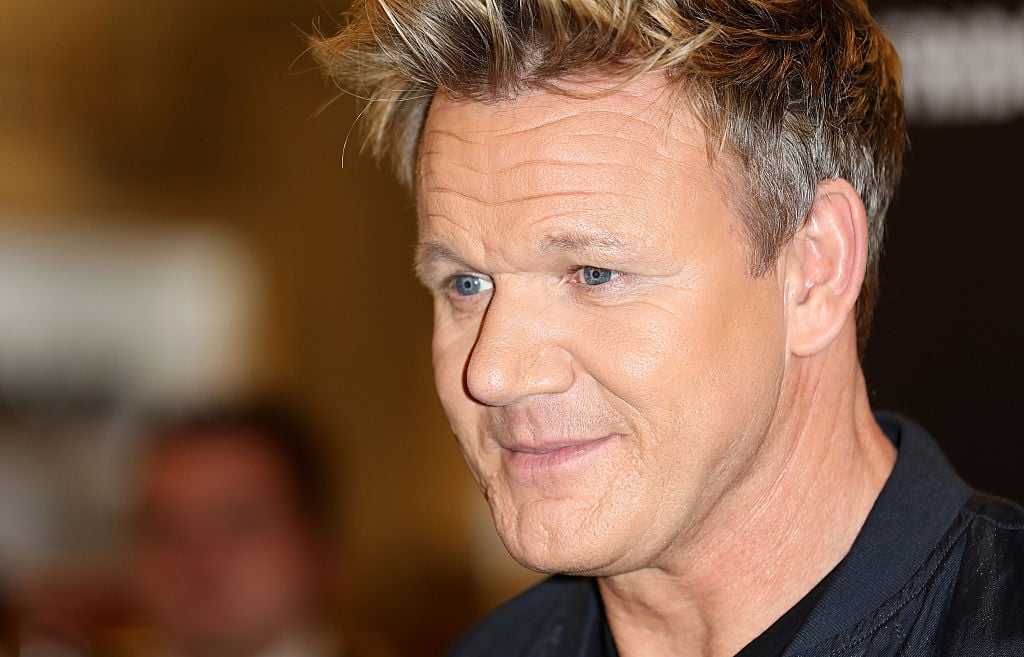 Delish reports on the heels of Wells' scathing review of Guy Fieri's restaurant, LA Weekly reviewer Besha Rodell slammed Gordon Ramsay's Los Angeles establishment, Fat Cow. Rodell, like Wells, lamented her experience at the celebrity chef's restaurant. She explained her lunch had "Ramsay's name on it but no trace of the skill he's famous for." A $28 burger came covered "in waxy, congealed, orange-ish cheese." Plus, "it tasted no more special than any pub burger anywhere in America, except that the unexceptional, tepid fries that came alongside were doused in truffle oil." Perhaps you're ambivalent about truffle oil. But if you want to avoid snake oil, just add Fat Cow to the list of the worst celebrity chef restaurants, and go somewhere else to eat.
3. Gato by Bobby Flay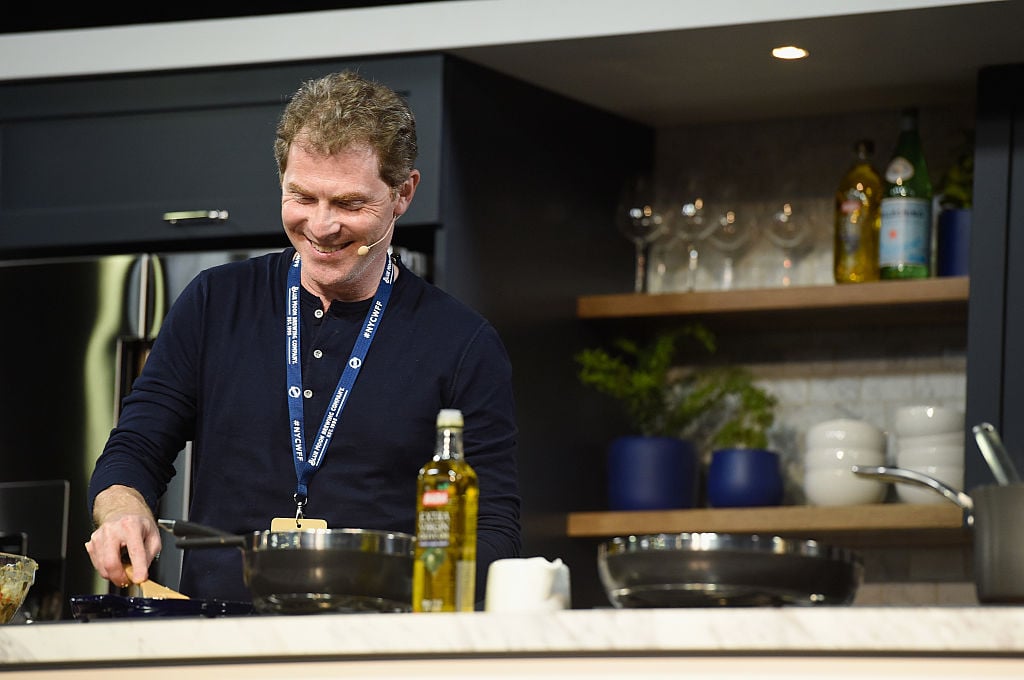 Bobby Flay's Gato makes many food critics' list of the worst celebrity chef restaurants. According to Eater's Ryan Sutton, this Spanish-tinged Mediterranean eatery disappoints not because it's terrible, but because it's boring. "Not a whole lot is bad here, just blah, and that brings us back to the discussion of obligation because Gato isn't really the type of place I'd review if the chef weren't a national celebrity like Bobby Flay." Sutton describes Gato's cocktails as "ghastly potables." And many dishes get overcooked or oversweetened. Plus, the desserts taste just "ho-hum." Sutton adds, "It all makes me wonder whether Flay is sometimes catering to an Applebee's or TGI Friday's crowd, where guests with a high tolerance for sweetness expect bland meats to get their kick from the likes of Jack Daniel's glazes and such."
4. Cut by Wolfgang Puck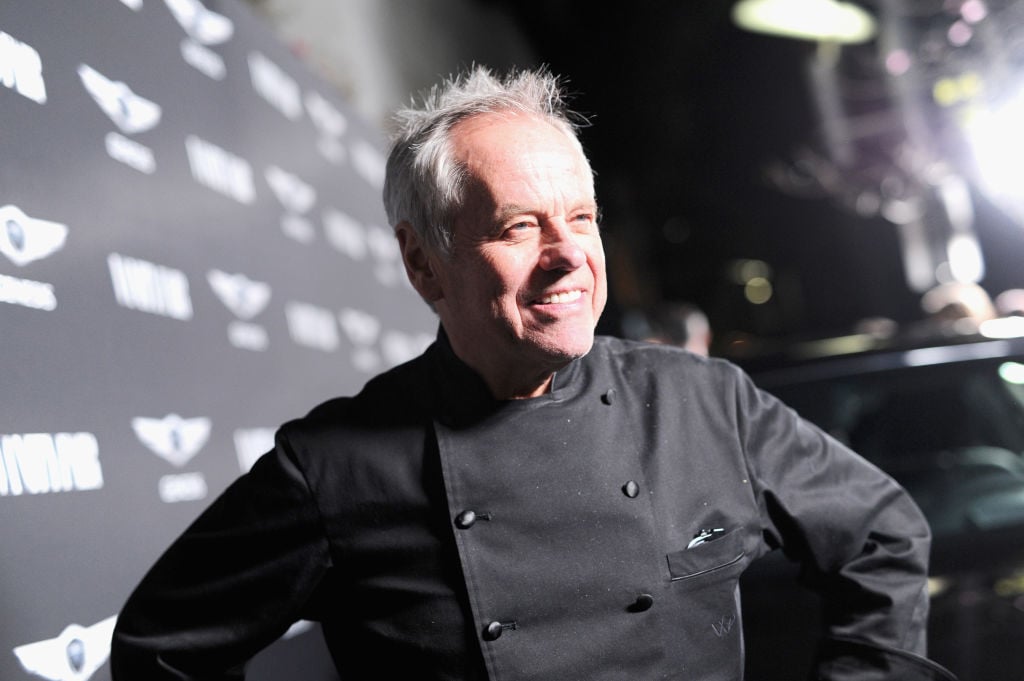 Eater's Ryan Sutton also visited Cut by Wolfgang Puck. (The evening did not go well.) Sutton characterizes Puck as "a creature of Hollywood" and Cut as "not a good restaurant." He notes that a $135 porterhouse "packs less beefy flavor than the $15 Pathmark version my father fired up on the grill last weekend." Plus, at Cut, "cocktails can cost more than a typical steak." And "steaks can cost more than a typical tasting menu." A round of drinks will "range from unbalanced and saccharine to decidedly average and forgettable." If you don't want boring steaks that you could describe as "the bovine equivalents of chicken breast," eat somewhere else.
5. Del Posto by Mario Batali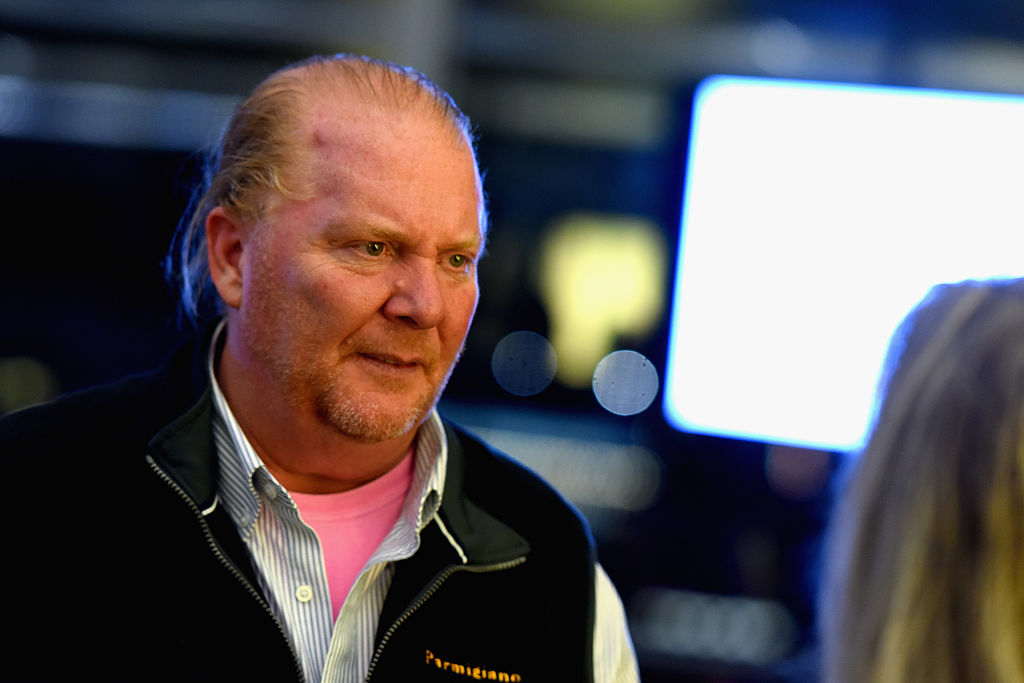 Ryan Sutton's review of Mario Batali's Del Posto complains about an overpriced and underwhelming menu — plus its ostentatious decor. He explains, "Del Posto could be the most expensive Italian restaurant in Manhattan, if not the U.S. That's the most impressive superlative I could muster after eating my way through what looks like a 24,000-square-foot tribute to the Venetian hotel and casino in Vegas."
The restaurant's "hundred-layer lasagna" also puzzled New York Magazine's Robin Raisfeld and Rob Patronite. They noted that Del Posto executive chef Mark Ladner explained, "We've struggled to find an identity for this restaurant that made sense." That might explain "Why lasagna, why now, why at Del Posto?" However, it doesn't explain why Ladner "carves the lasagna tableside, a technique perhaps never before performed on Garfield's favorite foodstuff."
6. Imperial No. Nine by Sam Talbot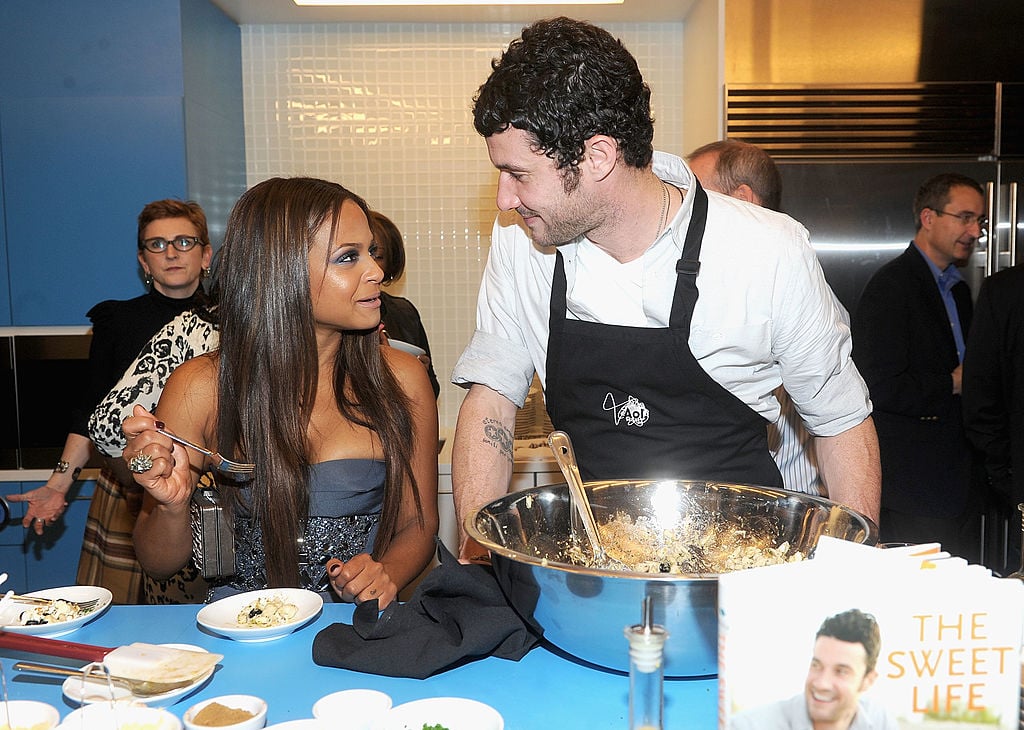 Another scathing review that made headlines? Sam Sifton's New York Times review of Imperial No. Nine, a restaurant from Top Chef competitor Sam Talbot. The review complained of the tuna, "It was not rancid. It was not totally inedible. But it had that spongy funk. It was enough to raise eyebrows. Real life is not television. Food needs to do more than simply look good when it comes out of the kitchen."
The atmosphere didn't help. Sifton pronounced Imperial No. Nine "the kind of restaurant where groups of women who might be Real Housewives gather in blowouts and big rings to talk and use their mobile phones, as that guy from Heroes who used to be on Felicity makes his way out to the lobby and everyone orders a second sweet cocktail before the salad comes out." Also of note? The restaurant has since closed. That should tell you something.
7. Aqimero by Richard Sandoval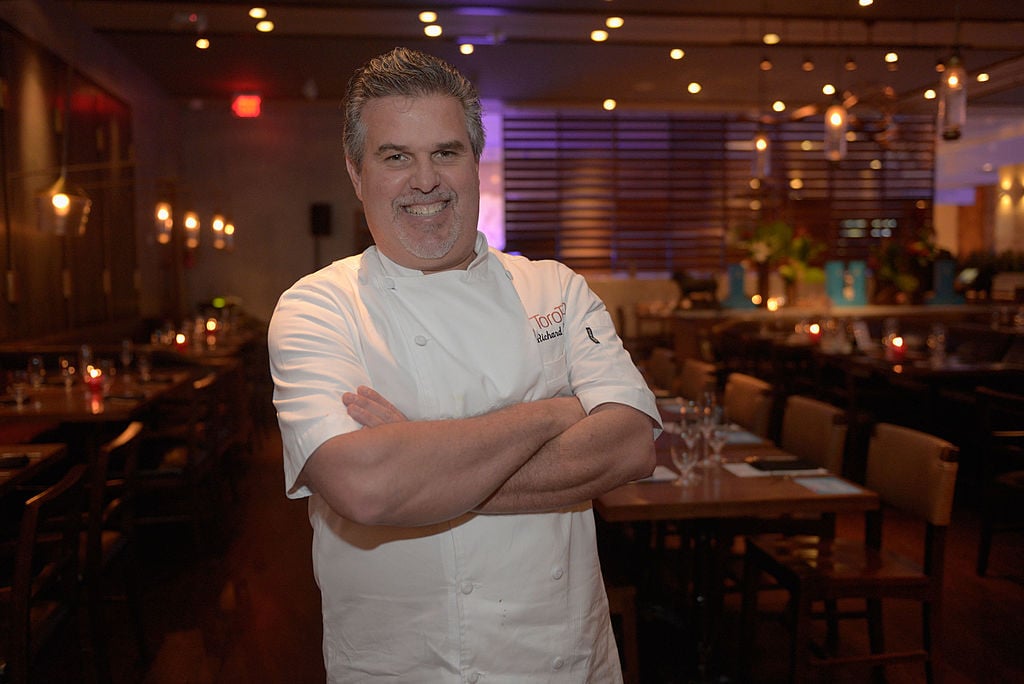 You might know Richard Sandoval for his appearances on Top Chef Masters — or because he owns more than 30 restaurants. One of Sandoval's restaurants you won't want to patronize is Aqimero. Philadelphia Inquirer critic Craig LaBan characterizes this Philadelphia restaurant as "the Ritz-Carlton's latest out-of-touch and bungled attempt to create a destination restaurant that matters to anyone other than its out-of-town expense-account guests." LaBan calls the restaurant "surprisingly bland but not surprisingly expensive." He recounts the food with such appetizing descriptors as "thoroughly soggied," "woody," and "mushy as wallpaper paste." Not sure who would go to Aqimero? LaBan doesn't know, either. He writes, "Who's going to come here for a poorly made $19 sushi roll that sags in the middle with only the scantiest evidence of lobster?"
8. Grahamwich by Graham Elliot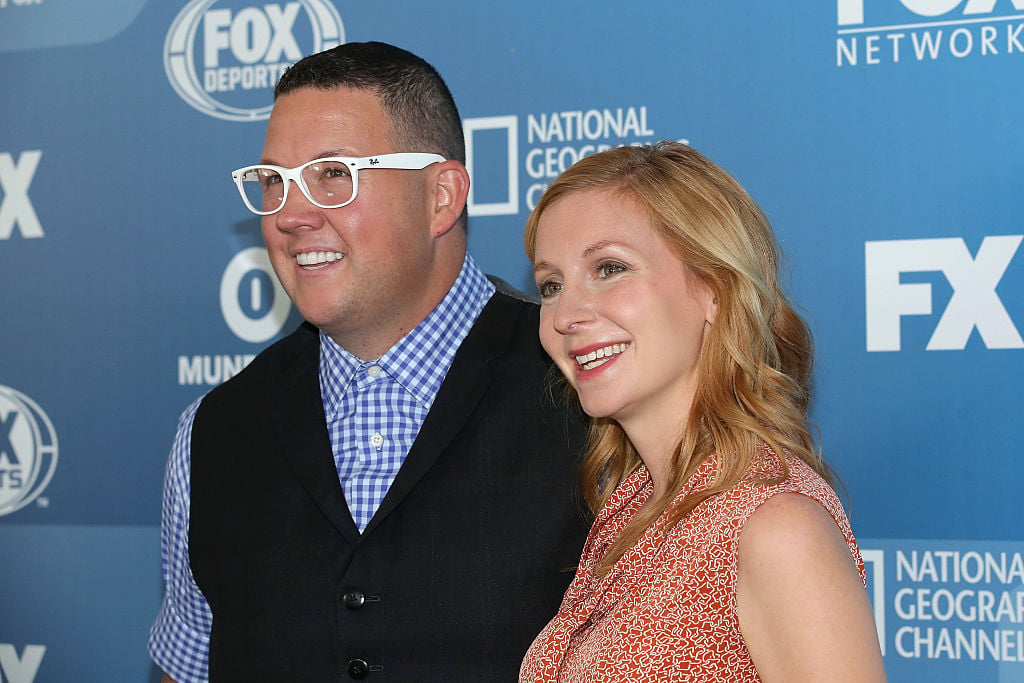 Graham Elliot has appeared on Top Chef Masters. He has hosted MasterChef and MasterChef Junior. And he's been a judge on Cooks vs. Cons and Top Chef. But he didn't hit it out of the park with Grahamwich. TimeOut Chicago's Julia Kramer gave the restaurant a single star. She reports the restaurant offers "a dilettantish assortment of international sandwiches that reflect not just repeated failures of execution but a lack of care in their conception." The banh mi is filled with "congealed, gelatinous cubes of pork belly" and faces "a not-so-epic battle for Worst Appropriation of a Legendary Sandwich against Elliot's jibarito taco." The chips taste stale. And the salad? "Comically basic." Grahamwich revamped its menu soon after Kramer's review. It eventually closed — "unmourned by all," according to The Chicago Reader.
9. Per Se by Thomas Keller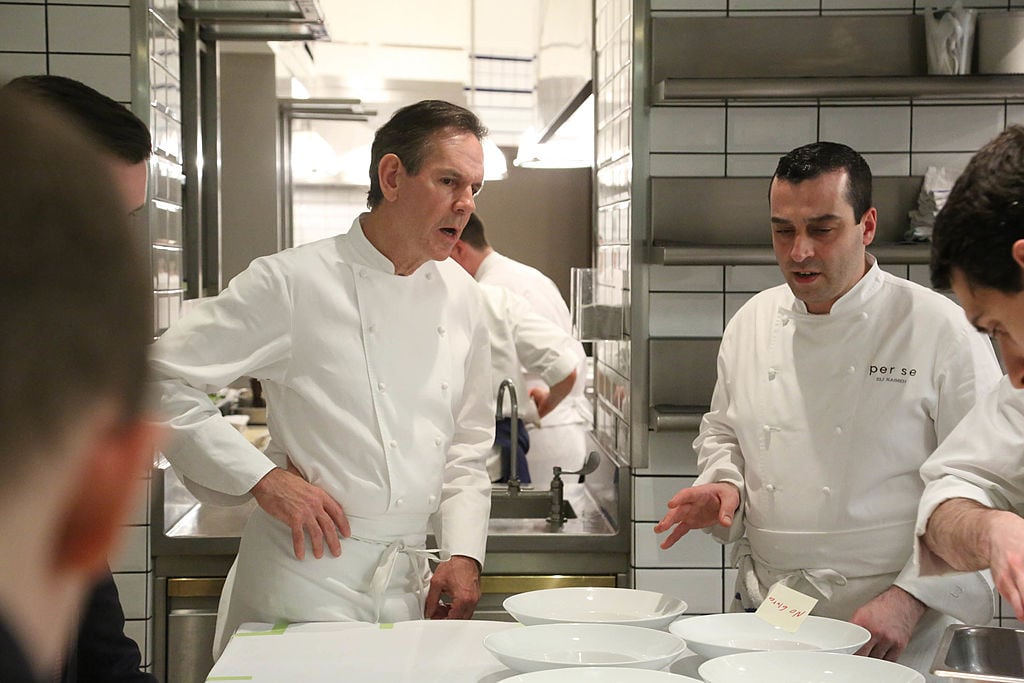 Many critics have complained that Per Se — a New York restaurant by Michelin-starred chef Thomas Keller, who famously consulted on films, such as Spanglish and Ratatouille — has passed its prime. None have been more vocal than The New York Times' Pete Wells. He downgraded the restaurant from four stars to two. According to Wells, the restaurant's roster of classic dishes "make Per Se's new material look random and purposeless." And he found himself at a loss as to how the kitchen could improve some of these rudderless dishes. "I don't know what could have saved limp, dispiriting yam dumplings, but it definitely wasn't a lukewarm matsutake mushroom bouillon as murky and appealing as bong water."
Eater's Ryan Sutton also pronounced Per Se tired and a poor value. He explains, "It's hard to shake the feeling that your stomach, and your wallet, have been more stimulated than your mind or palate."
10. Vandal by Chris Santos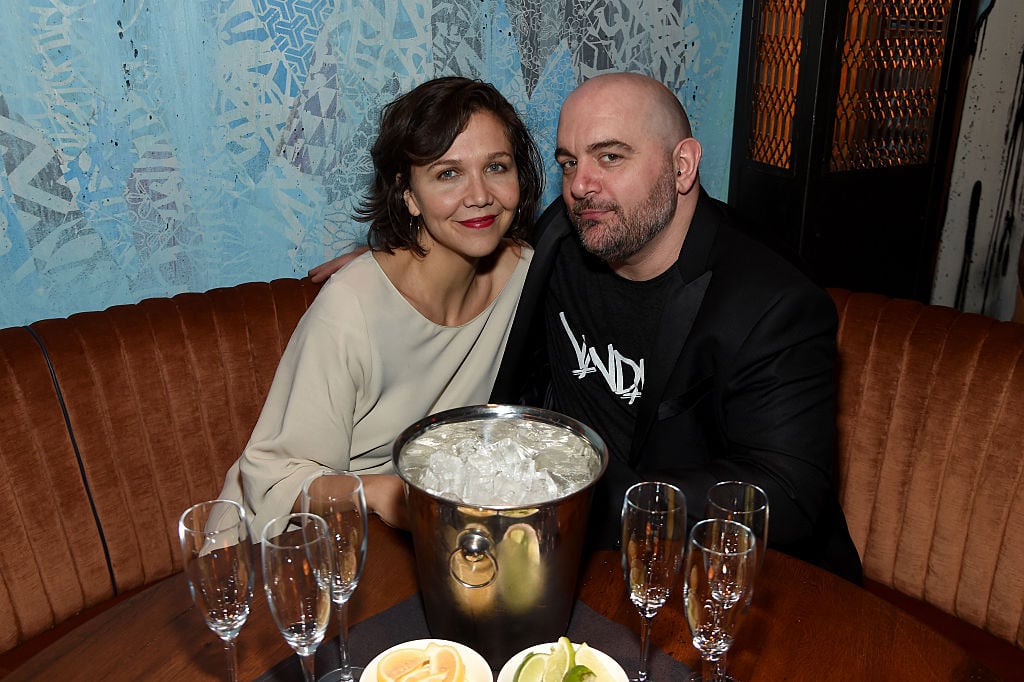 Chris Santos, a recurring guest judge on Chopped, founded Vandal on the Bowery. Eater's Ryan Sutton explains Vandal specializes "in mini-ramen, mini-burgers, mini-knishes, and an assortment of ostensibly edible things that have been fried into balls." That doesn't sound so bad. But the staff's dress code seems sexist. And each dish cluelessly chases trend — to the point that Sutton thinks "the menu is what you might end up with if you put Instagram-friendly culinary buzzwords through a randomizer."
Sutton concludes people just don't go to Vandal for the food (which ranges from passable to "profoundly awful"). In his estimation, "Santos' food has always trended somewhat gimmicky." But Vandal is worse. The reason why? Vandal seems intended as "a parody on what it means to eat out in 2016" or just "a machine to make money." Neither does Vandal any favors.
11. Otium by Timothy Hollingsworth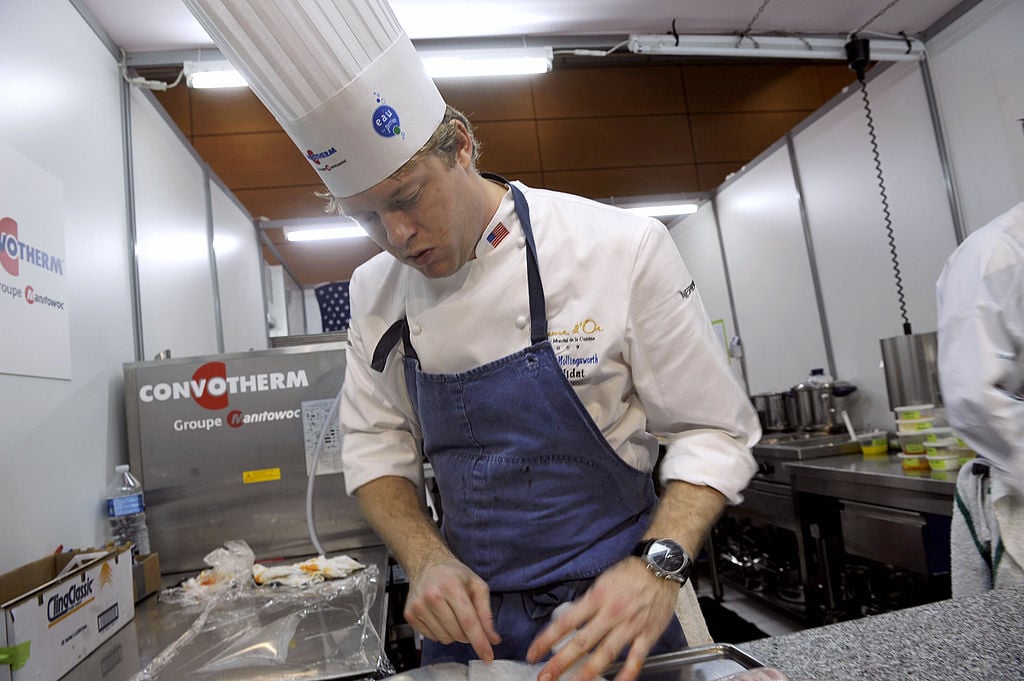 LA Weekly's Rodell also takes aim at Otium, a restaurant from Timothy Hollingsworth. He has appeared on Top Chef and The Food Network's Guilty Pleasures. Rodell explains Otium feels like "a souped-up version of every trendy restaurant in town." She adds that some of the dishes taste great, even masterful. But your experience at Otium "can depend massively on who you are and possibly even on how you look. There aren't that many restaurants left that have a kind of caste system." Plus, "there's a certain arrogance to the uncaring service, to the unacknowledged cooking mistakes." And to the high likelihood that a regular diner — one who's not a chef or a celebrity — "might feel fleeced after spending $200 on two cocktails and five plates of food, being ignored by the staff and leaving hungry."
12. Jamie's Italian by Jamie Oliver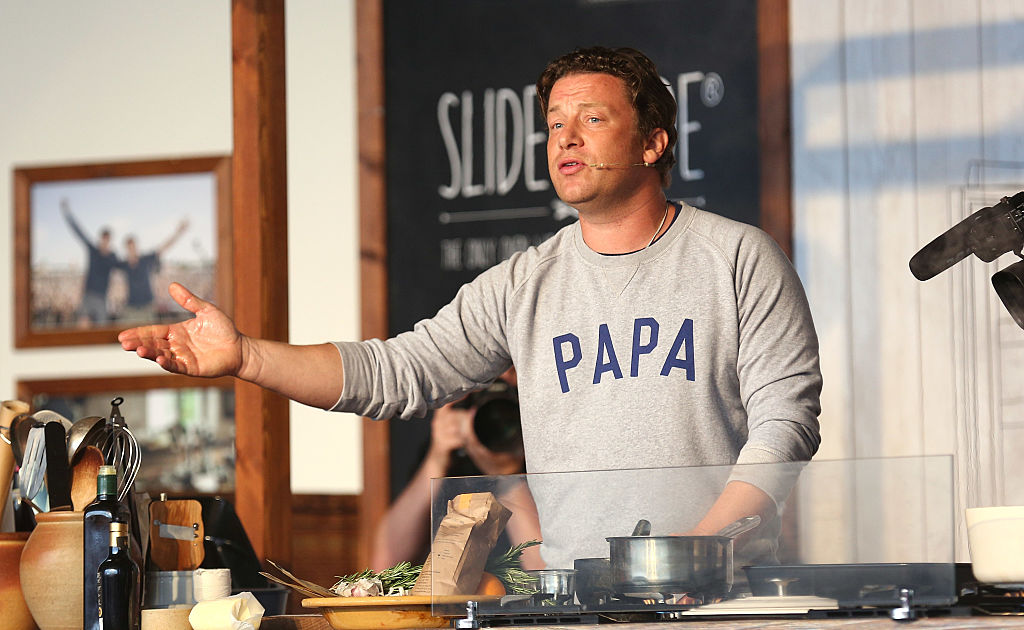 Jamie Oliver's restaurant chain, Jamie's Italian, has attracted mixed reviews worldwide. The Daily Mail noted customers think the food — including what's served at the chain's New York location — doesn't do a good job of representing what Oliver actually cooks. In fact, the publication reported Oliver himself doesn't even run the restaurants. Customers have routinely complained the food manages to be both overpriced and underwhelming. And the restaurants have made more headlines for unfortunate blunders — such as serving wheat pasta to a customer with celiac disease or a kitchen catching on fire — than for introducing novel or delicious foods. 
13. Briza by Janine Falvo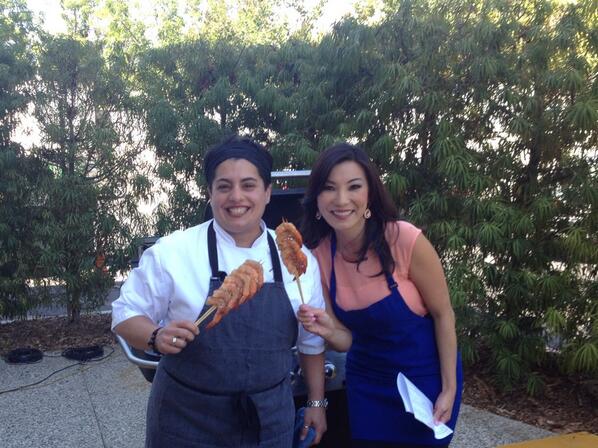 Rodell reports for Atlanta's Creative Loafing that Janine Falvo didn't last long on Top Chef. And "with her reality TV career went the first and last mention of Briza I can remember." Rodell found "gimmicks galore at Briza, a sense of fun to the food that would be inspiring if any of it actually tasted good." But none of it did. Rodell sampled chicken powder that "tastes exactly like powdered McNuggets." And the beets "tasted like they had been cooked last week and refrigerated next to an uncovered vat of liquid aspirin." Plus, the "lobster in 'buttered popcorn' sauce was perhaps the rubberiest, chewiest, saddest excuse for a crustacean I've ever put in my mouth." Rodell's conclusion? "The most important ingredients — care, focus, and quality — are most certainly missing."
14. Joanne by Art Smith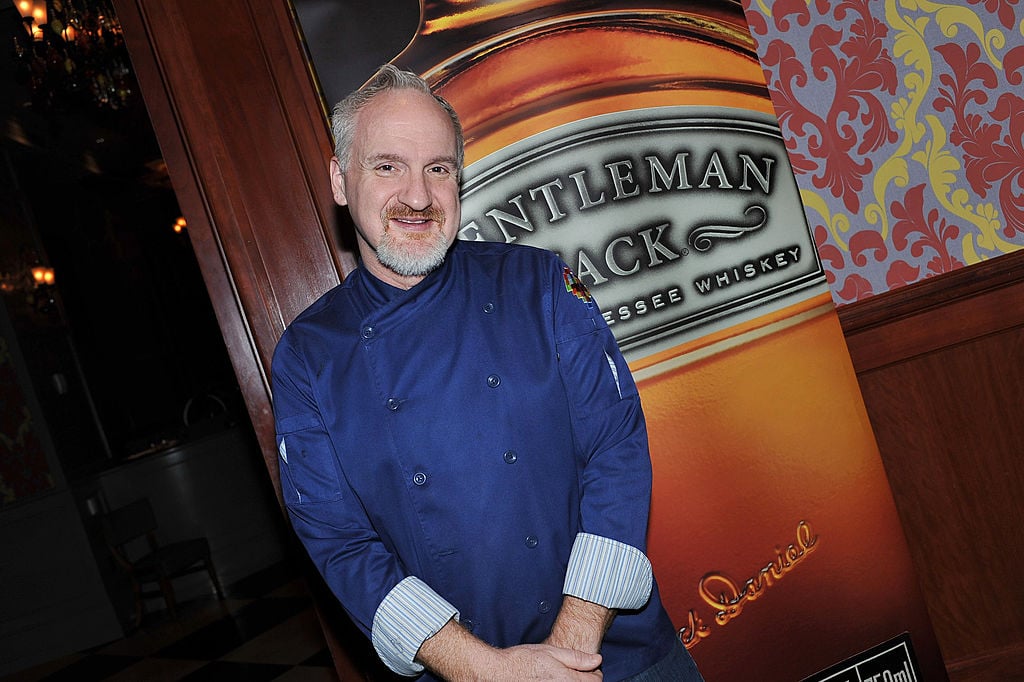 Celebrity chef Art Smith has appeared on TV shows, such as Top Chef Duels and Iron Chef America, and he served as Oprah's personal chef. He teamed up with Lady Gaga's parents, Joseph and Cynthia Germanotta, for the New York restaurant Joanne. But the restaurant got nothing but scorn from the New York Post's Steve Cuozzo. He wrote that "unlike many other chefs who enjoy TV fame, Smith is a genuinely major talent." But that didn't save Joanne from disaster. Cuzzo tried "calamari like leather," "one-note orecchiette with shellfish," and "unspeakably fatty veal osso bucco." Not the kind of place to add to your itinerary.
15. Firenze Osteria by Fabio Viviani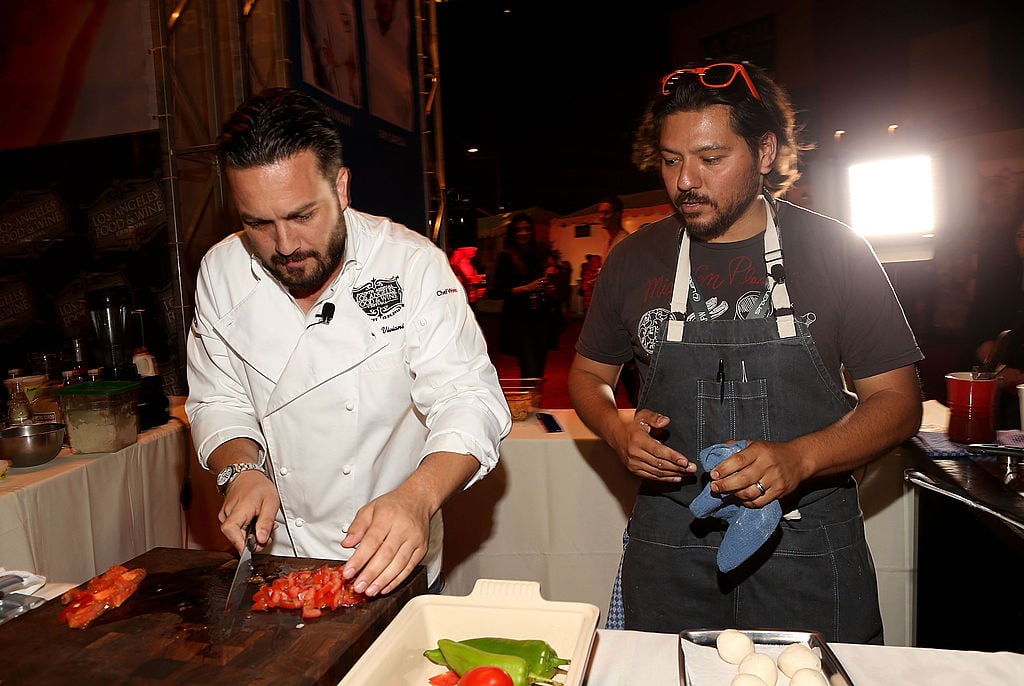 Top Chef alumnus Fabio Viviani came under fire by Los Angeles Times critic S. Irene Virbila, who characterized the menu at Viviani's Firenze Osteria as "so conventional it reads like a tourist trap — mostly generic dishes from no particular region. Italian Food for Dummies." Many dishes taste heavy or greasy, even "downright clunky." Others look "unattractive." Virbila adds, "The wine list is a bore, too, lazy and banal, with many of the wines coming from the same distributor." The upshot, according to Virbila? Viviani's skills in the kitchen are "certainly not showing at Firenze Osteria. He's too busy riding that Top Chef notoriety as far as it will take him." Ouch.