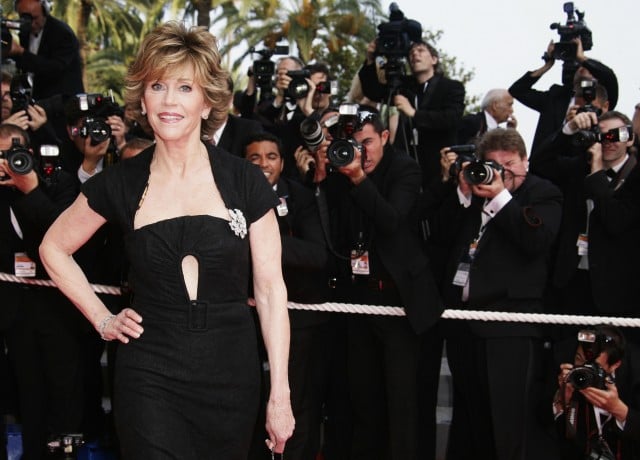 Actress, activist, and onetime aerobic video star Jane Fonda was honored as the 42nd recipient of the American Film Institute's prestigious Life Achievement Award on Friday. As the daughter of legendary actor Henry Fonda and sister of Peter Fonda, Jane Fonda seems to have acting in her DNA, and the AFI Life Achievement Award is the crowning achievement on a long and successful career in film.
The AFI tribute event featured many of Fonda's friends and costars from her many films who shared stories about the actress, including tales about her well-known political activism. Fonda was an outspoken opponent of the Vietnam war, and her infamous visit to North Vietnam in 1972 cemented her reputation as a controversial political activist.
Whether or not you agree with her political views, there is no question that Fonda is one of the most talented actresses working in the film industry today. Across an acting career that spans six decades, she has garnered an impressive seven Academy Award nominations. Two of those nominations resulted in wins in the category of Best Actress in a Leading Role — for her performances in 1972's Klute and 1979's Coming Home. In honor of this actress's recent AFI Life Achievement Award, here are 10 of Fonda's most memorable movie roles.