10 Things You Probably Didn't Know About James Bond
The James Bond franchise has a long, rich history that includes 14 books from creator Ian Fleming, six actors who have portrayed the character on the big screen, and 24 movies — with Spectre being the latest. Although it seems like James Bond is always in the pop culture spotlight, there are many things people still don't know about this franchise. Many think that Sean Connery was the first to play the character. Others are unaware of the big controversy over the man who played one of the series' most iconic villains. Here are 10 facts about James Bond that you may not have known.
1. The character is based on Ian Fleming
Ian Fleming had quite a life before he sat down to write his novels. Those experiences most likely inspired the cool spy he eventually created. He was a Naval Intelligence Officer and a personal assistant to the director of Naval Intelligence. This director reportedly inspired the writer to create the character "M" according to The Telegraph. Other than his profession, Fleming shares his love of chain-smoking and drinking with the character. Other people have reportedly said that the writer was known to have affairs with married women and reportedly held the same views on women as James Bond.
2. Ian Fleming may have made a cameo appearance in From Russia With Love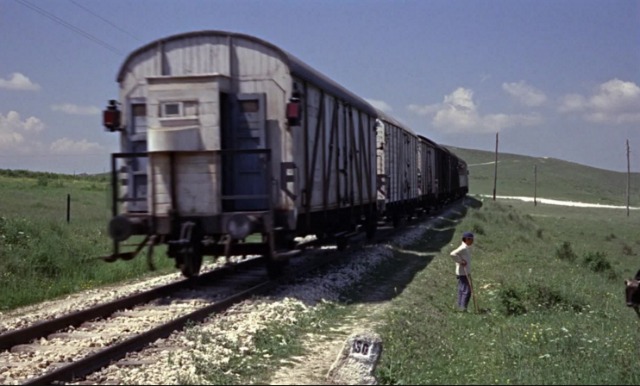 It's not quite clear if it's true, but there is a fan theory that the author has a cameo in this movie, in the scene where the train passes an old man with a cane. That old man could possibly be Ian Fleming. This theory was published in a book called Keep The British End Up:
His mode of dress is suspiciously identical to that of Ian Fleming's in the well known photos of his visit to the set of the film during shooting of the Orient Express," the book pointed out. "I say that the man is oddly placed, because he seems to have no part in the plot, and cannot simply be brushed off as someone merely out for a casual stroll due to the apparent desolation of the surrounding area. I also find it quite odd that although the train is passing fairly close to him, the man has his back to it and is looking the other way.
3. Goldfinger used to be banned in Israel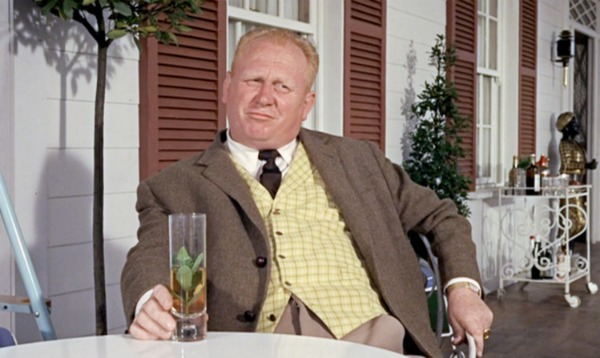 The movie was previously banned in Israel because Gert Fröbe, who played the villainous Goldfinger, was a Nazi. He told Daily Mail, "Naturally I was a Nazi," during the Third Reich. But then he later explained this statement further according to the Los Angeles Times. "What I told an English reporter during an interview… was that during the Third Reich I had the luck to be able to help two Jewish people although I was a member of the [Nazi] party." The ban lasted until Mario Blumenau told the Israel Embassy in Vienna that the actor did in fact help her and her mother hide from Nazis.
4. Christopher Lee is Ian Fleming's cousin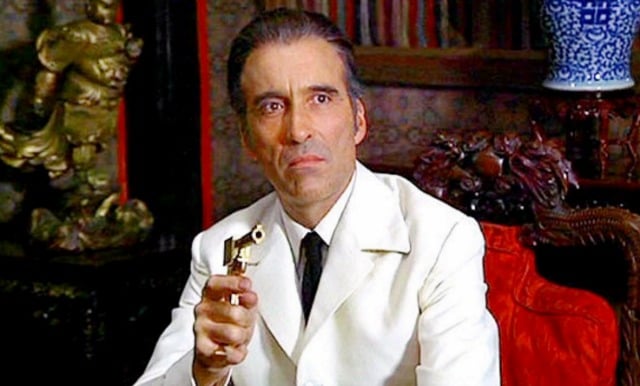 This is an interesting connection! Christopher Lee and Fleming were step-cousins and golfing buddies. The writer actually approached the actor to play one of his iconic characters. "I used to play golf with him, and I remember him asking me on the links if I wanted to play Dr. No, which was about to go into production," Lee said in his autobiography. "But by the time he got round to mentioning it to [Bond producers] Cubby Broccoli and Harry Saltzman, they'd cast another actor." That actor was Joseph Wiseman.
Instead he played Scaramanga in The Man with the Golden Gun. The character was changed from the books, but it sounds like Lee had fun with it. "In Fleming's novel he's just a West Indian thug, but in the film he's charming, elegant, amusing, lethal… I played him like the dark side of Bond."
5. GoldenEye is named after Fleming's island home
In this movie we see Bond — played by Pierce Brosnan — trying to stop the hijacking of a nuclear space weapon. Like many other things that are Bond-related, the title is inspired by something in Fleming's life. The writer came from wealth, so after visiting Jamaica and enjoying his time there, he bought a large plot of land on a coral bluff. He dubbed the place "GoldenEye" and it was there that he wrote his 14 novels. After he died the land was bought by Bob Marley.
6. Goldfinger is voiced by a different actor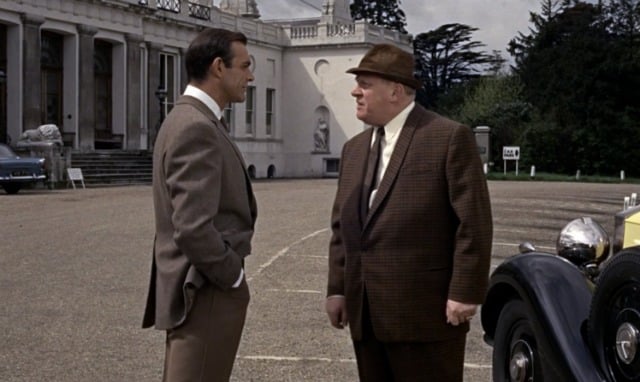 Gert Fröbe might have had the body of an evil villain, but apparently he didn't have the voice. Director Guy Hamilton wanted Fröbe after seeing him play a child molester in a German film. The German actor's agent actually lied about him being able to speak English, but Fröbe couldn't pull it off. Instead of casting another actor in his place, they had actor Michael Collins voicing all of Goldfinger's lines and dubbed it over in the movie.
7. The franchise holds multiple Guinness World Records
The franchise has so many records that Guinness World Records created a list of 50 record-holding things Bond has accomplished. It's pretty widely known that Sean Connery didn't enjoy playing Bond and found it hard to get work outside of it. But he made sure to get his money's worth for his work. He was paid $1.25 million for his role in Diamonds Are Forever, which was a record at the time. He then donated it to the Scottish International Education Trust. The franchise has also been killing it in the stunt department, and holds records for the longest speedboat jump in film, the highest bungee jump from a structure in a movie, the most cannon rolls in a car, and the most films with a sword fight by an actor.
8. Sean Connery was not the first Bond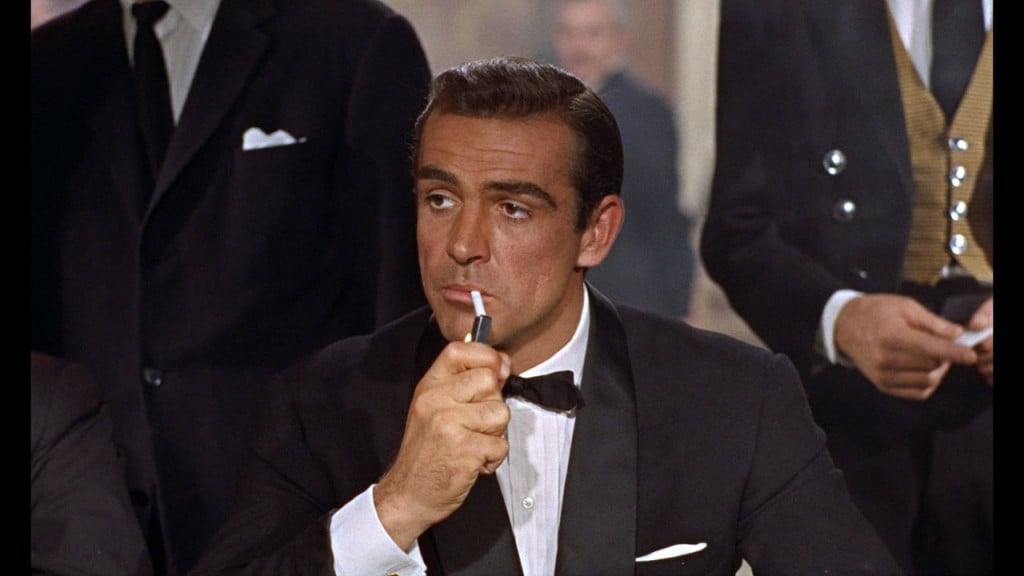 Many people consider Connery's portrayal of Bond in Dr. No as the first of the franchise, but they are overlooking several previous portrayals. The first was actually an American actor named Barry Nelson who played the iconic character for a television adaptation of Casino Royale in 1945. The adaptation was only an hour long and made for an episode of Climax! The Mystery Theater. You can find a clip of it on YouTube. Next was Bob Holness, who voiced the character for a radio adaptation in 1956. Then, in 1962, there was Bob Simmons, a stuntman who acted as Bond in the iconic opening scene that features Bond silhouetted against a white back drop before turning to the camera and shooting it. Finally, we got Sean Connery taking the role in 1962.
9. The spy has a family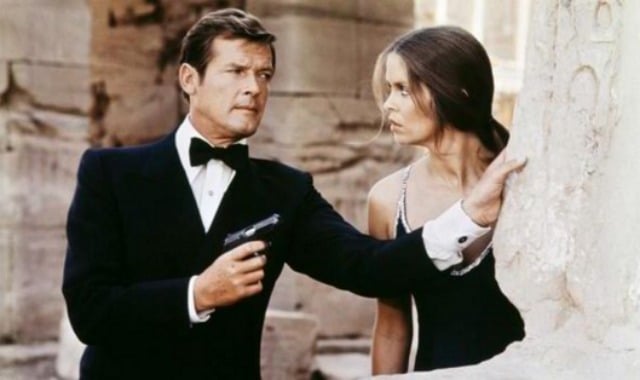 In the movies, we tend to see the spy having few connections outside of work and the women he randomly sleeps with. But he does in fact have family. In Ian Fleming's You Only Live Once we find out that Bond's parents, Andrew and Monique Bond died in a mountain climbing accident when he was 11. He was then raised by his aunt in England.
Even more shocking is that the spy has a son in the books. In You Only Live Twice, Bond sleeps with Kissy Suzuki, which results in a son. He leaves and continues to go on his missions. In 1997 there was a short story published in Playboy called "Blast From The Past," where the adult son comes face to face with Bond only to be killed.
10. Many Bond actors were also on The Avengers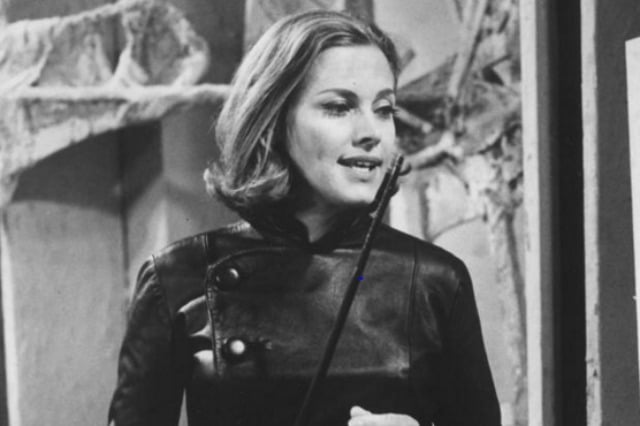 You might not think these two franchises have much in common, but they share five people to be exact. The Avengers (not be confused with Marvel's Avengers) was a '60s British television spy show that featured many Bond stars. Honor Blackman played Pussy Galore and Catherine Gale. Diana Rigg played Emma Peel and Tracy. Other than the TV show, Joanna Lumley played Purdey in The New Avengers and an English girl in On Her Majesty's Secret Service. Sean Connery also appeared in 1998's The Avengers movie as Sir August de Wynter.
More From Entertainment Cheat Sheet:
Want more great content like this? Sign up here to receive the best of Cheat Sheet delivered daily. No spam; just tailored content straight to your inbox.