4 Actors Behind DC's New Heroes: What You Should Know
Warner Bros. finally revealed plans for its DC Entertainment properties last week, unveiling its 10-movie lineup through 2020, as well as some of its new stars. Here's a look at each of the four actors set to portray a DC hero in the upcoming films.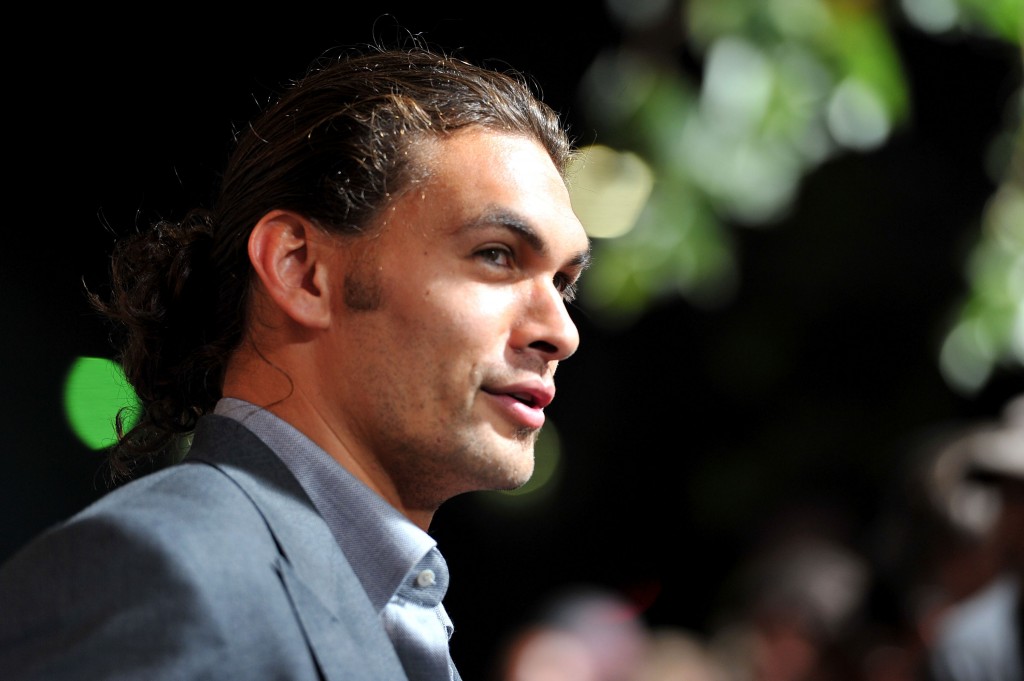 Jason Momoa – Aquaman
Momoa is perhaps the best-known of the new DC heroes, having held a lead role in the 2005-2009 TV series Stargate: Atlantis and, even more notably, the part of Khal Drogo in Game of Thrones. He also starred in 2011's Conan the Barbarian and the 2012 box office bomb Bullet to the Head. In addition to his superhero role and his upcoming part in Wolves (out in November), he's also set to reprise his part on Sundance TV's drama The Red Road, which was renewed for a six-episode second season earlier this year, set to air in 2015.
It's long since been rumored that Momoa would play the king of Atlantis, but it wasn't officially confirmed until Warner Bros.' announcement this month. The actor recently confirmed that he will appear in the Justice League movie in 2017 prior to his standalone film in 2018. Even before his casting was officially announced, there was speculation that he'd appear as the character in the upcoming Batman v. Superman, but the star has remained tight-lipped about the possibility.
He did say he would be factoring his Polynesian heritage into his portrayal of the hero. "The greatest thing for me is that Polynesians, our gods, Kahoali, Maui, all these water gods, so it's really cool and a honor to be playing a [water] character. And there's not too many brown superheroes, so I'm really looking forward to representing the Polynesians, the natives," he said at Walker Stalker Con in Atlanta, per IGN.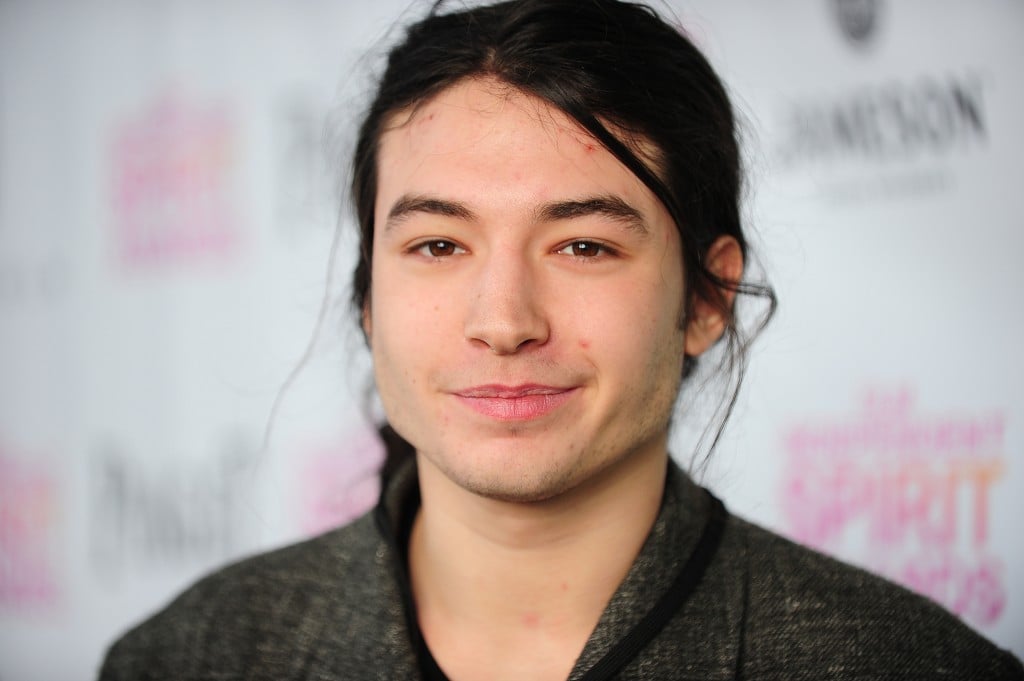 Ezra Miller – The Flash
Miller, now 22 years old, has been acting since he was 6. The New Jersey native started out with a role in Philip Glass's contemporary opera White Raven. Since then, he's held recurring guest roles in TV shows like Californication and Royal Pains, as well as starring roles in indies like We Need to Talk About Kevin and The Perks of Being a Wallflower, not to mention the period drama Madame Bovary. In addition to soon becoming the fastest man alive, Miller is next set to appear in the 2015 Judd Apatow comedy Trainwreck.
Miller was tapped to play the Flash following DC's decision to keep the small-screen adaptation of the same story separate. It's a history-making role: Miller is now the first openly LGBT actor to play a superhero in a franchise blockbuster. The actor will likely portray the hero with superhuman speed in 2017's Justice League Part 1, and it's rumored he will also make an appearance in 2016's Batman v. Superman (that remains unconfirmed). Meanwhile, the Flash solo film is set for release in 2018.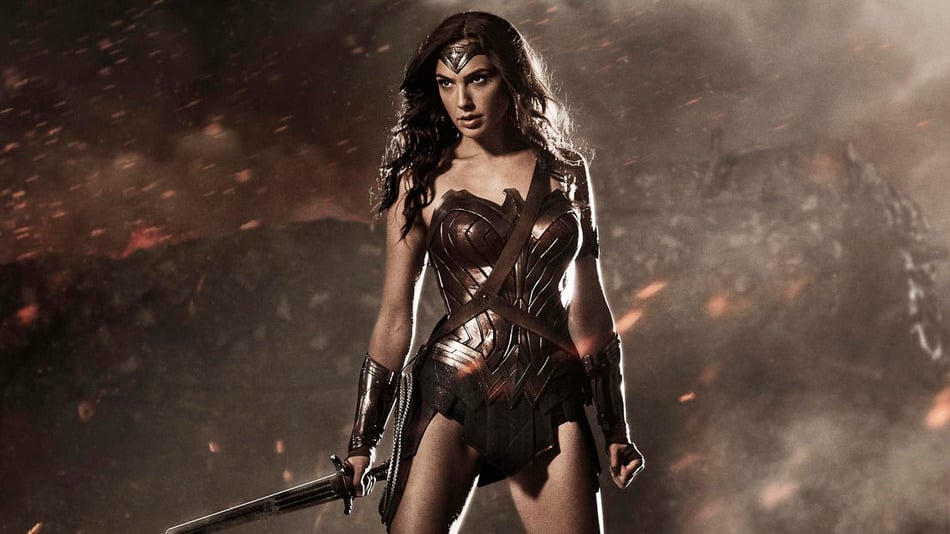 Gal Gadot – Wonder Woman
The Israeli model and former Miss Universe contestant made her feature film acting debut in the Israeli drama Bubot before nabbing the part of Gisele Yashar in Fast & Furious, the 2009 installment of the long-running franchise. Gadot reprised the role in the 2011 and 2013 follow-ups in the series, in addition to appearing in small roles in Date Night and Knight and Day. The 29-year-old actress beat out the likes of Bond girl Olga Kurylenko and G.I. Joe: Retaliation's Elodie Yung for her new gig as Wonder Woman.
Her take on the hero will first make its way to the big screen in Batman v Superman. Though not many details about her origin story are known, producer Charles Roven recently revealed that the character is "a demigod … her father was Zeus." She will also appear in both of the Justice League films. Meanwhile, the long-awaited Wonder Woman solo film is scheduled for release in 2017. Gadot nabbing the standalone movie is particularly notable, given that studios like DC and Marvel have been garnering lots of backlash recently for their lack of female-centered superhero projects. The upcoming take will be only the second time Wonder Woman's been included in a feature film and the first in which she'll star as the central character.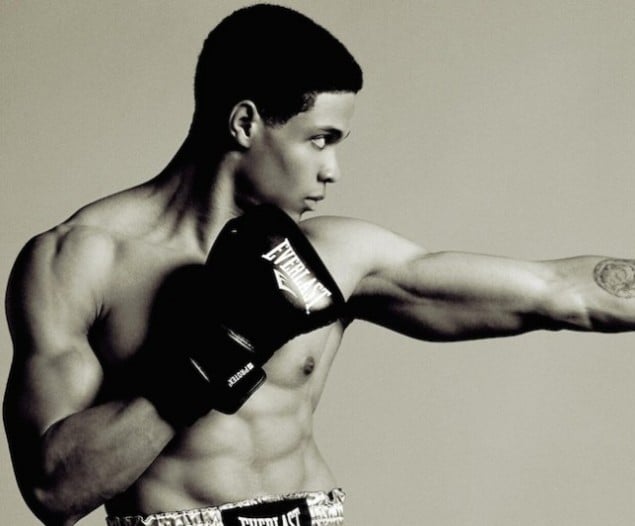 Ray Fisher – Cyborg
Believe it or not, the New Jersey-born 27-year-old has absolutely no feature film roles under his belt. Instead, Fisher garnered most of his acting experience in theater. In addition to being active in high school theater, he received classical training at New York's American Musical and Dramatic Academy. A veteran of the Shakespeare Theater of New Jersey, the actor first started getting interest from director Ang Lee and other famed industry players after packing on 20 pounds of muscle to portray Muhammad Ali in the off-Broadway production of Fetch Clay, Make Man last year (as seen above).
Having now nabbed his first movie role — and a huge one, at that — Fisher is getting ready to be thrust into the spotlight. The actor, who reportedly found out he was getting a solo film only hours before Warner Bros. publicly confirmed it, will officially become a full-fledged, leading-man movie star with Cyborg, set for release in 2020. Besides elevating him to a new level of fame, Fisher's casting also makes him the first African-American actor to nab a title role in the contemporary age of superhero flicks. Though his standalone film is still years away, the actor will be making his first appearance as the DC Comics half-man/half-machine character sooner than you may think, in 2016's Batman vs. Superman. Cyborg will also turn up in two Justice League movies, in 2017 and 2019.
More from Entertainment Cheat Sheet:
Want more great content like this? Sign up here to receive the best of Cheat Sheet delivered daily. No spam; just tailored content straight to your inbox.