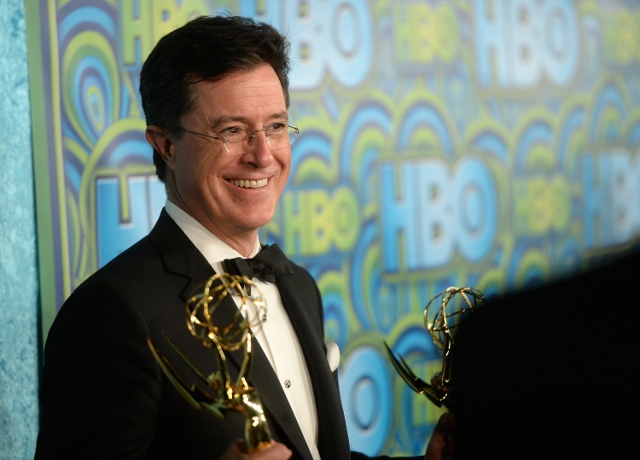 After being hinted at and speculated upon almost as soon as David Letterman announced his retirement this spring, Stephen Colbert — most recently and famously the host of The Colbert Report but also an alumni of The Daily Show (going back to the Craig Kilborn 'When News Breaks, We Fix it' days), Strangers With Candy, and Exit 57 – is set to be the next host of The Late Show.
Colbert's move marks the latest attempt to keep late night television cool, hip, and buzzworthy as the subversive television comedian with the market-tested persona and popularity succeeds the subversive radio and television host who first caught the ear of Johnny Carson back in 1978. Comedians dominate the late night talkshow circuit — Kimmel, Ferguson, Fallon, Maher, Conan, and so on — but Colbert seems to be cut from a different cloth than each of them.
This is possibly because he was already wildly successful — most other hosts move up into The Late Show, and this feels more like a lateral move — but it seems that the curtain call on The Colbert Report is the most important as well as the worst thing about this whole ordeal. In an attempt to keep up with the Joneses, CBS (NYSE:CBS) is killing something fantastic. Here's how.