After seven scary, campy seasons, HBO's cult hit True Blood went down for the long dirt nap August 24. For fans of the series' supernatural themes — vampires, werewolves, witches, and more — that means they're going to have to find another way to scare up some fun. Luckily, there are quite a few spine-chilling series that can help with the True Blood withdrawal.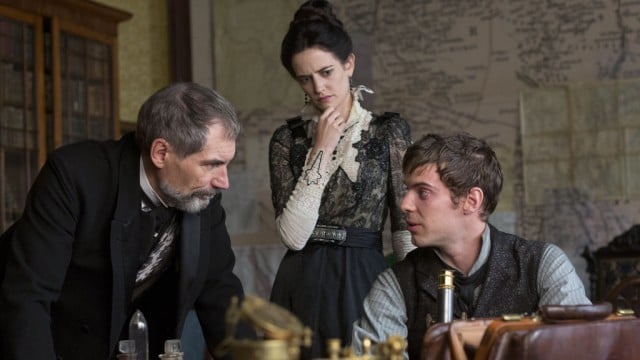 1. Penny Dreadful, Showtime
This psychological thriller set in Victorian-era London brings some of literature's most frightening characters together. Penny Dreadful explores the origins of a number of notably creepy characters, including Dorian Gray, Dr. Frankenstein and his creations, and Dracula's Mina and Van Helsing. Like True Blood, it mixes fantasy and drama with horror — and it features a stunning and talented cast, including Sin City 2's Eva Green, Doctor Who's Billie Piper, and former teen heartthrob Josh Hartnett. Showtime recently ordered a second season of Penny Dreadful, but you can creep yourself out to your heart's content by catching up on old episodes on Amazon on Demand.