5 Celebrities Who Need Marijuana for Their Health
It's no news that lots of celebrities love to smoke marijuana. But for all the Instagram pictures of Miley Cyrus and Rihanna lighting up for fun, there are some celebs who use the drug for medical reasons. Whether it's for cancer treatment or pain management, there are lots of medicinal uses for marijuana and more states have legalized marijuana use for medical reasons than for recreational purposes, as the medical establishment has widely recognized how using the substance can provide relief from various symptoms and ailments. Here's a look at some celebrities who use or have used the drug to help them with different medical problems.
1. Whoopi Goldberg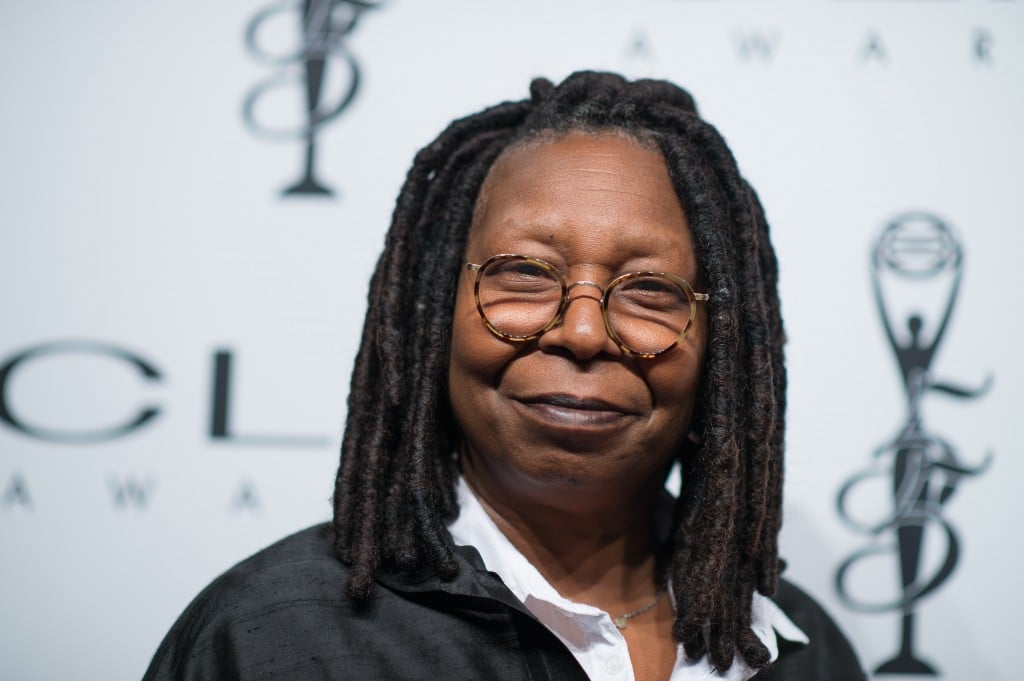 The actress and host of The View has spoken openly about how much using marijuana has helped her cope with glaucoma. Goldberg wrote a column last year called "My vape pen and I, a love story" for The Cannabist about how much her vaporizer pen helps her manage her pain related to the disease on a daily basis. In the column, Goldberg refers to her vape pen as a "she" and explains how the device has made her less dependent on pain meds and helped her find the right way to ingest the right amount of marijuana to help her take care of her glaucoma-related pain without getting high like recreational users.
"[H]er ability to help me live comfortably with glaucoma makes her one of the more important figures in my day to day," Goldberg wrote. "The vape pen has changed my life. No, I'm not exaggerating. In fact, her name is Sippy. Yes, she's a she. And yes, I named her Sippy because I take tiny, little sips — sassy sips, even — from her. And with each sip comes relief — from pressure, pain, stress, discomfort." The actress continues to advocate for marijuana legalization.
2. Lady Gaga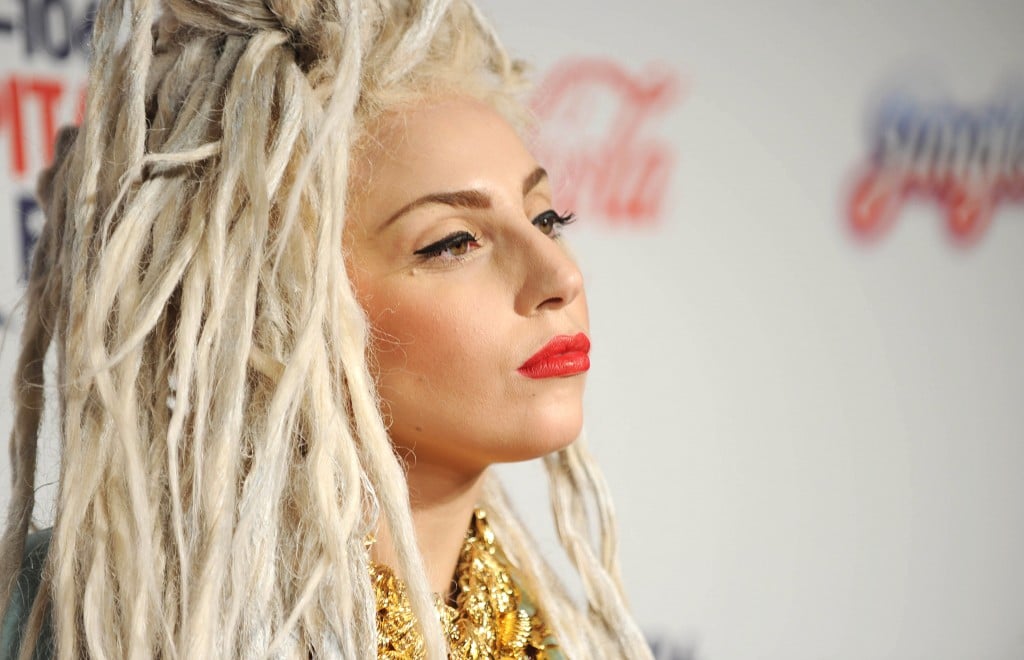 Gaga has said that smoking marijuana helps her get inspired to write music, but she's also used the drug medicinally. After undergoing surgery on her hip in 2013, the pop star should probably have taken time off to let herself heal but instead continued touring and dancing on the injured leg. In order to cope with the pain, she told Attitude magazine that she smoked weed, and lots of it. "I was smoking 15 joints a day. … I was just numbing, numbing, numbing myself and then sleeping it off and then getting on stage, killing it in pain, then getting off and smoking, smoking, smoking, not knowing what the pain was," Gaga said.
This isn't a healthy use of marijuana for pain management, and she probably should have taken time off from touring rather than continuing to travel and dance on an injury. She also spoke candidly about that time in her life to Elvis Duran on the Z100 Morning Show, saying, "[I]t's a form of self-medication and I was smoking up to 15-20 marijuana cigarettes a day with no tobacco… I was living on a totally other psychedelic plane, numbing myself completely, and looking back I do see now that some of it had to do with my hip pain."
3. Tommy Chong
Did I mention I am 99% cancer free? Thanks to my "medication". Hemp oil works but you have to believe…..I believe….tc

— Tommy Chong (@tommychong) July 15, 2012
Comedians Tommy Chong and Cheech Marin were the original pothead funny guys from the 1960s, but Chong is the one who cites using marijuana medicinally as the reason his prostate cancer is currently in remission. Chong has been a recreational marijuana user and advocate for legalization for many years, being far ahead of the curve in terms of popularity of embracing marijuana reform. In June 2012 he announced that he had been diagnosed with prostate cancer and then a month later he tweeted that medicinal marijuana use, and specifically hemp oil, had left him 99% cancer free. A year later in a post on CelebStoner, Chong said that he was completely cancer free due to a regimen of hemp oil and other natural alternatives.
4. Melissa Etheridge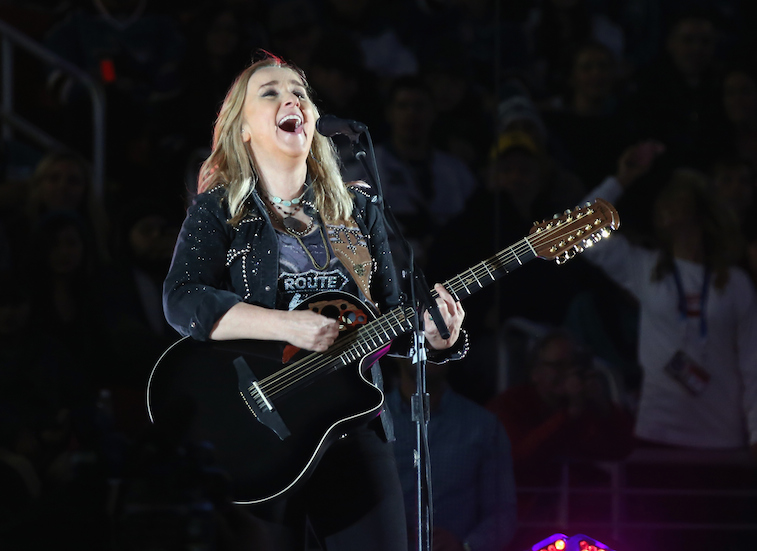 Rock star and breast cancer survivor Melissa Etheridge is a proponent of medicinal marijuana and used it herself during her chemotherapy treatments. Etheridge says she's continued using medicinal marijuana for nine years to deal with the lingering side effects of her cancer and the high dose of chemotherapy she went through. She openly discussed how marijuana helped her in a guest column for CNN: "People use marijuana for different reasons, and I needed it to get me through tough times. I used it every day during chemo: It gave me an appetite so I was able to eat and keep my strength up. It also helped with the depression, and it eased the gastrointestinal pain … I have been a medicinal marijuana smoker for nine years now. I find relief from the gastrointestinal effects of the chemo even now. I find it helps with regulating my sleep. I also enjoy it before I watch Game of Thrones."
5. Oliver Stone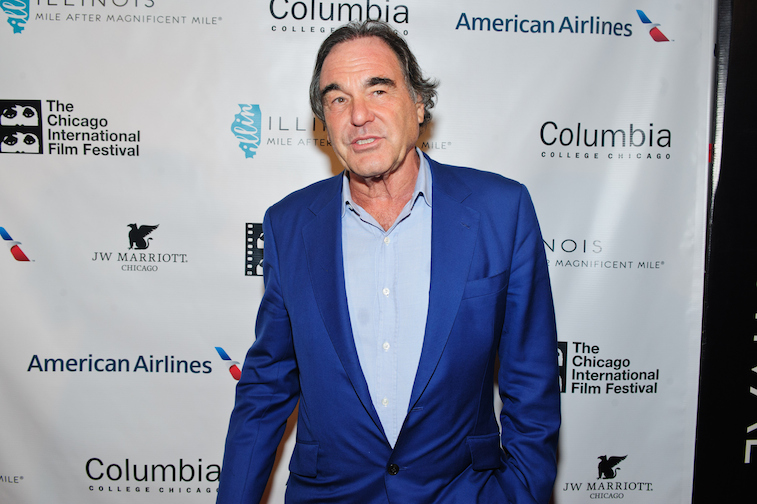 The famous director says that while he was serving two tours in Vietnam, smoking marijuana helped him stay sane and keep in touch with reality while the world around him dissolved into a brutal hellscape. Stone was decorated twice and wounded during his time at war and said that marijuana "made the difference between staying human and becoming a beast" in an interview with High Times magazine in 2012 when he released his drug-cartel movie Savages, seen by USA Today.
"A lot of people in [his] platoon used it, not on the front lines, but in the back to relax and stay in touch with themselves. I looked on it as a lifesaver at the time. We [who smoked] walked out relatively whole. … The guys who did dope were more conscious of life." Stone has also been a long proponent of legalization and says that California grows the best weed in the world. He's said that he would get into the marijuana business if it weren't for the constantly changing regulations and that his lifelong marijuana use hasn't dulled his mind in the slightest.
Check out Entertainment Cheat Sheet on Facebook!