Audiences were a dimension closer to feeling like they were soaring with blue aliens or diving into the depths of Titanic's wreckage in lauded James Cameron movies like Avatar and Ghosts of the Abyss; 3D technology was all the rage. But the popularity of 3D films has more recently declined — peaking in 2011 with a record 47 3D films released, but revenue dropped 18 percent from 2010. Thirty-four 3D films were made in 2013, and 28 are scheduled for this year. The reasons why are up for debate — from more expensive 3D ticket prices to the quality of the films themselves.
Children's 3D movies, however, are a different story. Three of the seven movies of the first-quarter of 2014 were 3D non-superhero kids movies. According to the MPAA, the share of tickets sold to 2-11 year olds is at its highest point since 2009, and with 3D attendance skewing towards children age 2-17.
When it comes to 3D technology, the youngest audience members are a good bet. While 3D is a non-traditional medium, many of the children's films are based on a time-tested format: traditional pencil drawings in picture books. Here's a look at some of these films, including those that are soon to come.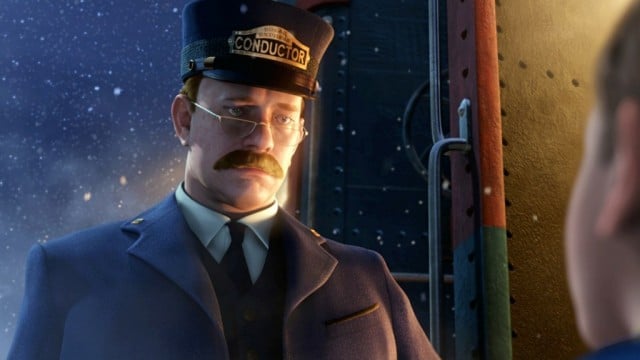 The Polar Express
IMAX's first full-length animated 3D feature was released in 2004, but its source material, the eponymous award-winning picture book by Chris Van Allsburg, was published in 1985. The story features a young boy who meets a conductor of a train called the Polar Express, which is journeying to the North Pole. Together, they go on a Christmas adventure. The film stars Tom Hanks (through motion-capture) as the train conductor, but unlike the book, the film takes place in the late 1950s. The film, which cost $165 million to make, garnered great attention on the possibilities for 3D in animated films.